How To Stop And Reduce Hair Loss [Part 1]
Who has not had a hair loss scare? All of us, sooner or later, start to worry that we might be losing too much hair. While most of the moment, it is only a false alarm, and it is possibly just our hair's routine shedding, in some cases, it's more than that. However, what could be causing the sudden hair loss? In case you've been experiencing baldness and have reason to believe that it is not just your shedding habit, the first thing to do is to consult your doctor. In the following article by Tropika Club, we'll discuss the phases of hair growth, causes of hair fall, and how you can reduce it obviously.
---
What are the stages of Hair Growth?
Have you ever wondered why your hair does not grow past one stage, however much you attempt? That is because, contrary to popular belief, your hair has a life cycle of 2-6 years, and it drops out. And a new hair grows in its place, just like how plants grow in nature. There is a hair growth cycle that you need to first know of.
Anagen Stage 1 – This is the stage where the hair grows out from the follicles, and the shaft is always constructed, increasing the amount of your hair. This stage will last for 2-6 years.
Catagen Stage 2 – Within this phase, your own hair prepares to enter resting. This stage can last for approximately 2 weeks.
Telogen Stage 3 – The final phase is the resting stage in which the hair stops growing and eventually falls out to allow new hair replace it. This phase lasts for approximately 5-6 weeks.
Neogen And Exogen Stage 4 – Neogen is the regeneration stage of a hair follicle, where a brand new follicle develops in place of their old one. Exogen is the releasing of the old anagen.
About 10-20% of your hair is always in the resting phase at any particular time. Baldness happens when your hair falls out without finishing this three-stage cycle. The hair loss becomes permanent when the follicle stops producing hair, resulting in balding. There are two types of hair fall that can lead to balding. Continue reading to find out what they're.
What are the Types Of Hair Loss
Pattern 1: Telogen Effluvium
In case you have been experiencing loss of hair from all over your scalp and body, it is likely that you've got Telogen Effluvium. Telogen Effluvium occurs when more than 20% of your follicles abruptly go into the telogen phase, decreasing the number of follicles which are actively growing hair (3). This results in the loss of volume and, eventually, balding. Telogen Effluvium is mostly induced by certain triggers. .
Health triggers: Malaria, typhoid, tuberculosis, thyroid issues, malnutrition, syphilis, autoimmune diseases, and nutrient deficiencies.
Stress Triggers: Emotional trauma, heavy labour, starvation, crash diets, serious injuries, and surgeries.
Drug Triggers: Oral retinoids, oral contraceptives, anti-thyroid drugs, anticonvulsants, beta-blockers, amphetamines, Captopril, and heavy metals.
Local Triggers: Hair dye allergies
---
---
Pattern 2: Alopecia
Hair loss can take several forms, which range from loss in well-defined patches to diffuse or complete hair loss, which may affect all hair-bearing websites. This is called hereditary or alopecia hair loss. In androgenic alopecia, the hair starts to drop off if testosterone (the male sex hormone) is converted into dihydrotestosterone and starts to attack the hair follicles, making them worthless and curbing hair growth. Female pattern hair loss is strikingly different from male pattern baldness. The primary symptoms of female pattern baldness include the following:
Hair thinning in female pattern baldness is observed mainly on the top and the crown area. Balding starts with the widening of the centre hair part. The front hairline stays untouched in most patients. The hair loss may be intense, but it doesn't cause complete or near total baldness, as it does in men. More hair loss observed during showers and while cleansing your hair.
---
---
The source of hair fall vary from person to person. While in some circumstances, external factors may be responsible, some serious medical conditions, lack of nourishment, and heredity are also major causes of hair loss in many patients. The top factors Which May cause premature hair loss in women are:
Hair thinning in female pattern baldness is observed mainly on the top and the crown area. Balding starts with the widening of the centre hair part.
The front hairline remains unaffected in most patients.
The hair loss may be acute, but it does not lead to complete or near total baldness, as it does in men.
More hair loss observed during showers and while brushing your hair.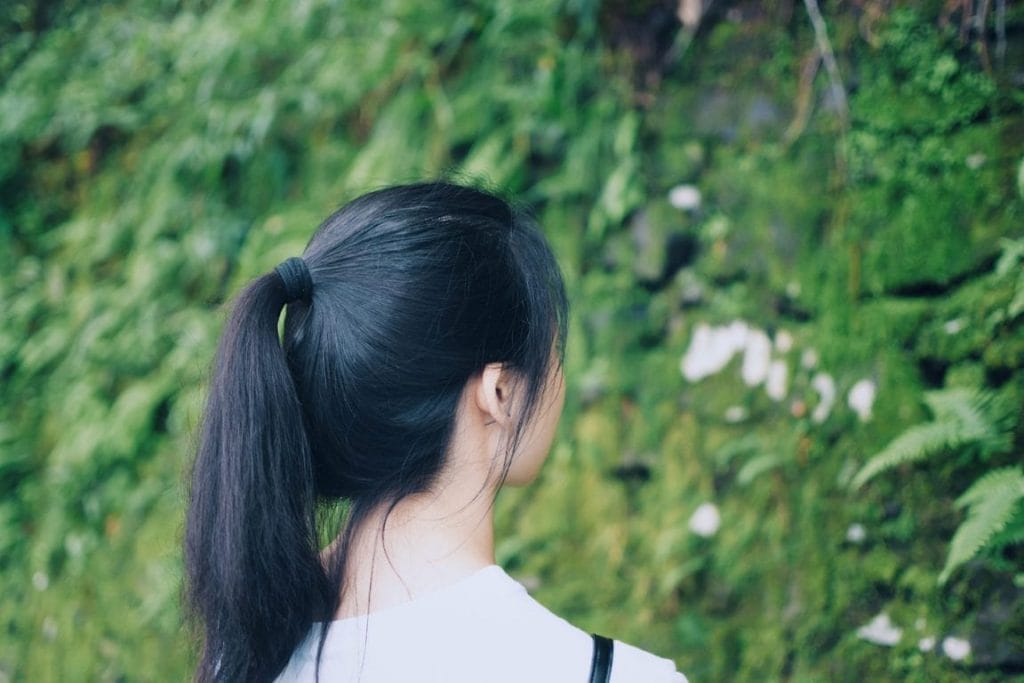 What are the Main Causes of Hair Fall
Physical And Emotional Stress – Persistent illness, drastic and excessive weight loss and intense physical labour can get the body to get drained and dried. This will make the hair follicles undernourished and weak and might cause rapid baldness.
Hereditary Factors – Hereditary baldness is known as alopecia. Though this is more evident in men, girls, too, will likely create genetically inherited alopecia. There are a variety of forms of alopecia, such as hepatitis alopecia, traction alopecia, etc..
Hormonal Changes – Hormonal changes in the body increase the sensitivity of hair follicles, weaken hair follicles, and cause extra hair fall. Menopause, ovarian cyst, hypothyroidism, hyperthyroidism, etc. cause changes within your own body's hormonal balance, which might finally result in hair loss.
Scalp Infection – Fungal, bacterial, and viral diseases such as seborrheic dermatitis and psoriasis in the scalp may weaken the roots and damage hair follicles, thereby causing breakage, thinning, and hair fall.
Pregnancy – The majority of women experience frequent dehydration, fatigue, and hormonal imbalance during and post-pregnancy. This causes enhanced sensitivity within the hair follicles. Additionally, it creates unfavourable scalp ailments. Each of these factors together may result in chronic hair fall.
Alopecia Areata – Alopecia Areata is an autoimmune disorder where the immune system errors hair to get a foreign contaminant and starts attacking the hair follicles, causing hair loss. There is no cure for this illness.
Medication And Treatments – Certain medical conditions involve surgeries and treatments that help to cure the ailment. While these cure your situation, the unwanted effects of the treatments can often damage the hair follicles and cause rapid hair fall. Medications such as chemotherapy, steroids, and drugs for heart problems, heart diseases, depression, etc. can cause extreme baldness.
Thyroid Disorders – Anti-thyroid medication virtually always result in hair loss. The hair appears thin, and the baldness is dispersed all over the scalp. Successful treatment often results in the hair return, but sometimes, the hair loss is permanent.
Over Supplementation – Over supplementation of a few nutrients, such as vitamin A, vitamin E, and selenium, has been discovered to induce baldness, among other dangers (10). Most hair supplements include these nutrients, although deficiencies in vitamin A and selenium have not been linked to hair loss. Instead of taking vitamins in their concentrated form as nutritional supplements, it is better to choose them out of fruits and other organic foods.
Heavy or Over-styling – Heavy use of hair products and hair accessories may lead to hair loss. Some hair products, like sulfate lauryl shampoos and hair sprays, are all known to contain chemicals that aren't good for your scalp and hair. Hair accessories (like elastic bands) are proven to pull on the hair. These may cause your hair to fall out. Hairstyles that require the hair to be pulled tight like a tight braid or ponytail may also trigger hair fall.
We know that dealing with baldness can be overwhelming, but there are things you can do to curb the problem. Read our part II to find out what you can do to stop hair loss, and even regrow your lost hair.
---
Have an Article to Suggest?
Tropika Club is always looking for new and exciting content to feature in their magazine and they value the input of our readers. If you have any noteworthy content or articles that you believe would be a great addition to Tropika Club's magazine, we are open to suggestions and encourage you to reach out to us via email at [email protected]. By doing so, Tropika Club values your expertise and knowledge in the matter and appreciates your willingness to help. We will review your recommendations and update our list accordingly
Meanwhile, Check Out Tropika Club's Ecosystem of Websites
Tropika Club Magazine – Tropika Club Magazine is a Singapore-based publication that features articles on a wide range of topics with a focus on local businesses and content for the region. The magazine emphasizes supporting local businesses through its #SupportLocal initiative, which includes coverage of everything from neighborhood hawker stalls to aesthetic clinics in town. In addition to highlighting local businesses, Tropika Club Magazine also covers a variety of local content, including beauty, lifestyle, places, eats, and what's on in Singapore and the Asia Pacific region.
Tropika Club Deals – Tropika Club Deals is a leading online deals and voucher shopping site in Singapore, offering amazing discounts on beauty, wellness, and fitness products and services. It's the perfect platform for customers who want to discover the best deals without having to commit to a specific appointment date and time. These deals are available at major beauty stores, facial salons, hair salons, and other brands in Singapore, with no minimum spend required. Choose from guaranteed discounted deals in the categories of hairstyling, hair removal, facial & aesthetics, body slimming, brows & lashes, nails & makeup, massage & spa or fitness & wellness. Tropika Club Deals is also ideal for customers who want to buy vouchers as gifts or to use for the future. So whether you're looking to save money on your next haircut or want to treat yourself to a relaxing massage, Tropika Club Deals has got you covered with the best voucher and coupon deals in Singapore!