10 Interesting Facts about Coney Island You Didn't Know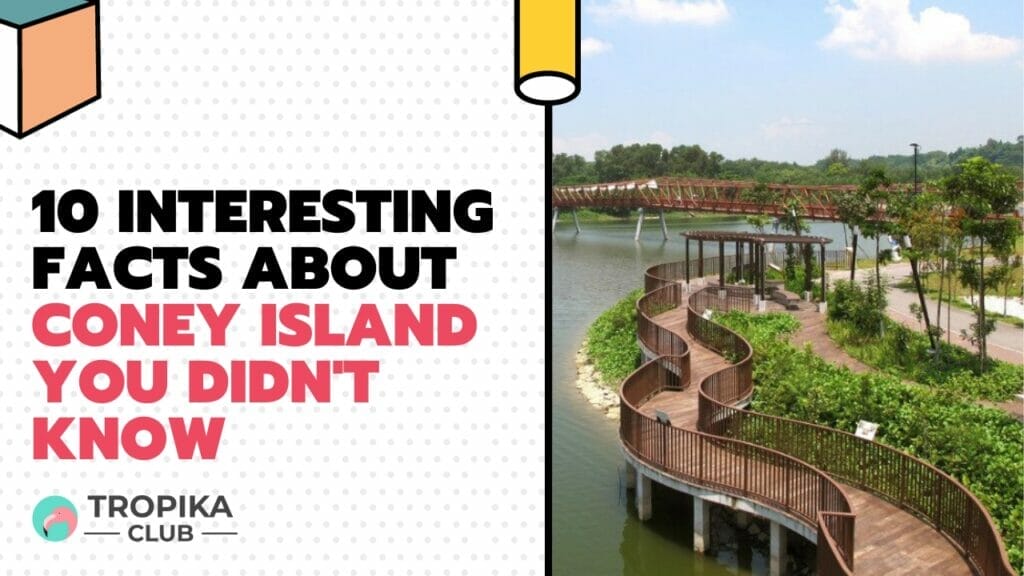 No Time to Read? Here's a Snappy Summary of This Article
Eco-Wonderland Oasis: Coney Island is a natural haven, home to diverse flora, fauna, and pristine landscapes, escaping urban chaos.
Historical Amusement Roots: Once an amusement destination, Coney Island boasts a colorful history with remnants of its joyful past.
Migratory Bird Haven: Witness the annual avian spectacle as Coney Island becomes a temporary home to migratory birds, enchanting observers.
Thriving Biodiversity: The island hosts a surprising array of wildlife, including endangered species, making it a biodiversity hotspot worth exploring.
Sustainable Initiatives: Coney Island embraces eco-conscious practices, from renewable energy installations to waste reduction programs, contributing to environmental stewardship.
Hidden Beach Treasures: Beyond its well-known attractions, discover secluded beaches and hidden spots, adding a touch of serenity to your visit.
Introduction
Coney Island, also known as Pulau Serangoon, is a slice of natural paradise tucked away in the northeastern part of Singapore. While it's a popular destination for nature lovers, cyclists, and photographers, there's more to this island than meets the eye. In this article, we delve into 10 captivating facts about Coney Island that will make your next visit a truly enriching experience.
---
1. A Historical Gem
Coney Island has a rich history that dates back to the 1930s. Originally owned by the Haw Par brothers, creators of the famous Tiger Balm, the island was initially envisioned as a resort destination. However, the onset of World War II disrupted these plans. Today, the island stands as a testament to Singapore's resilience and commitment to preserving its natural heritage.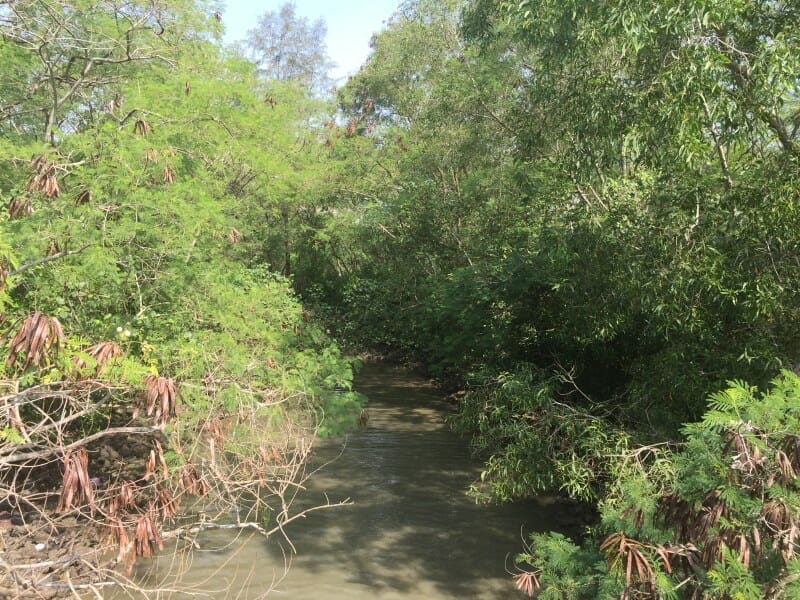 2. Biodiversity Haven
The island is a biodiversity hotspot, home to a wide range of flora and fauna. From mangroves and casuarina trees to rare bird species like the Straw-headed Bulbul, Coney Island is a living museum of Singapore's natural wonders. It serves as a crucial habitat for wildlife and offers educational opportunities for visitors interested in ecology.
---
---
3. Hidden Beaches
Unlike the crowded beaches of Sentosa, Coney Island offers secluded spots where you can enjoy the sea in peace. The island has five beaches, each with its unique charm. Whether you're looking for a quiet place to read or a romantic sunset view, Coney Island has something for everyone.
4. The Mystery of Haw Par Villa
One of the lesser-known facts is the connection between Coney Island and Haw Par Villa, another iconic Singaporean attraction. The Haw Par brothers, who initially owned the island, also built the surreal theme park. While the villa is famous for its vivid depictions of Chinese folklore, the island remains a sanctuary of natural beauty.
5. Eco-Friendly Initiatives
Singapore's commitment to sustainability is evident in the eco-friendly initiatives on Coney Island. From solar-powered facilities to the use of natural materials in construction, the island is a model for sustainable tourism. These efforts not only preserve the island's natural beauty but also educate visitors on the importance of environmental conservation.
6. The Lone Cow
One of the island's most intriguing residents was a lone cow that roamed freely for years. While the cow has since passed away, it became a symbol of the island's untamed spirit. The cow's presence added a whimsical touch to the otherwise serene landscape and captured the imagination of visitors.
_

Read Also:

Top 7 Things to do on Coney Island and Punggol

_
7. Photographer's Paradise
With its scenic views, diverse landscapes, and abundant wildlife, Coney Island is a haven for photographers. Whether you're an amateur or a professional, the island offers countless opportunities to capture the beauty of Singapore's natural landscapes. From sunrise to sunset, every moment is a potential masterpiece.
8. Cycling Trails
For cycling enthusiasts, Coney Island offers a range of trails that cater to different skill levels. The paths meander through forests, along the coastline, and past historical landmarks, making it a perfect destination for a day of adventure. Cycling is not just a form of exercise here; it's a way to intimately explore the island's diverse ecosystems.
9. Educational Programs
Coney Island is more than just a recreational space; it's also an educational hub. Various organizations offer guided tours and workshops that focus on the island's ecology, history, and conservation efforts. These programs aim to foster a deeper understanding and appreciation of Singapore's natural heritage.
10. Future Developments
While Coney Island has largely remained untouched, there are plans for future developments that aim to make the island more accessible and educational. However, these plans are designed with sustainability in mind, ensuring that the island's natural beauty is preserved for future generations.
Conclusion
Coney Island is a treasure trove of natural beauty, history, and culture. As we've explored, there's more to this island than just scenic views and outdoor activities. It's a living testament to Singapore's commitment to sustainability, education, and the preservation of its rich natural heritage. The next time you visit, you'll be armed with fascinating insights that will make your experience all the more meaningful. Your adventure in Singapore's hidden gem awaits!
Frequently Asked Questions (FAQ)

Q: What makes Coney Island a unique natural oasis in Singapore?
A: Coney Island stands out for its diverse flora, fauna, and serene landscapes, offering an urban escape.
Q: Can you share insights into Coney Island's historical significance?
A: Once an amusement destination, Coney Island has a colorful past with remnants of its joyful history.
Q: Why is Coney Island a hotspot for migratory birds in Singapore?
A: Coney Island annually hosts a mesmerizing spectacle of migratory birds, adding to its natural charm.
Q: What wildlife can be found on Coney Island, and is it a biodiversity hotspot?
A: Coney Island surprises with a rich array of wildlife, including endangered species, making it a biodiversity hotspot.
Q: How does Coney Island contribute to sustainability and environmental stewardship?
A: Coney Island adopts eco-conscious practices, from renewable energy installations to waste reduction programs, promoting environmental responsibility.
Q: Are there hidden gems or lesser-known spots on Coney Island worth exploring?
A: Beyond popular attractions, discover secluded beaches and hidden spots on Coney Island, adding serenity to your visit.
---
Have an Article to Suggest?
Tropika Club is always looking for new and exciting content to feature in their magazine and they value the input of our readers. If you have any noteworthy content or articles that you believe would be a great addition to Tropika Club's magazine, we are open to suggestions and encourage you to reach out to us via email at [email protected]. By doing so, Tropika Club values your expertise and knowledge in the matter and appreciates your willingness to help. We will review your recommendations and update our list accordingly
Meanwhile, Check Out Tropika Club's Ecosystem of Websites
Tropika Club Magazine – Tropika Club Magazine is a Singapore-based publication that features articles on a wide range of topics with a focus on local businesses and content for the region. The magazine emphasizes supporting local businesses through its #SupportLocal initiative, which includes coverage of everything from neighborhood hawker stalls to aesthetic clinics in town. In addition to highlighting local businesses, Tropika Club Magazine also covers a variety of local content, including beauty, lifestyle, places, eats, and what's on in Singapore and the Asia Pacific region.
Tropika Club Deals – Tropika Club Deals is a leading online deals and voucher shopping site in Singapore, offering amazing discounts on beauty, wellness, and fitness products and services. It's the perfect platform for customers who want to discover the best deals without having to commit to a specific appointment date and time. These deals are available at major beauty stores, facial salons, hair salons, and other brands in Singapore, with no minimum spend required. Choose from guaranteed discounted deals in the categories of hairstyling, hair removal, facial & aesthetics, body slimming, brows & lashes, nails & makeup, massage & spa or fitness & wellness. Tropika Club Deals is also ideal for customers who want to buy vouchers as gifts or to use for the future. So whether you're looking to save money on your next haircut or want to treat yourself to a relaxing massage, Tropika Club Deals has got you covered with the best voucher and coupon deals in Singapore!