Top 10 Best Nail Salons in Wellington New Zealand
If you're looking for the perfect pampering experience in Wellington, New Zealand, then look no further! We have compiled a list of the top 10 best nail salons in Wellington, so you can find all the services and treatments you need to make your hands and feet feel luxurious. From classic French manicures to daring designs, these nail salons cater to all tastes.
---
#1 – Kiwi Beauty Salon
Introduction:
Kiwi Beauty Salon is conveniently located in the heart of Wellington's Central Business District. The salon is owned and operated by sisters, My and Anh Nguyen, who are well known within the industry for being at the top of their craft.
My, Anh and their team combine creative flair with technical expertise, and are recognised for their caring, professional approach.
Kiwi Beauty Salon offers an extensive range of top-quality beauty treatments using only premium products that are healthy for your body from tip to toe.
They're focused on providing a tailored experience with all of their treatments. Their lash, nail, and semi-permanent makeup services are designed around you.
Type of Services:
GLORIOUS NAILS
LUSH LASHES
LAStING Looks
Location:
117 Customhouse Quay, Wellington
Contact:
022 312 5840
Email: [email protected]
Website: Website Link Here
---
#2 – 4 Seasons Nails Lambton Quay
Introduction:
4 Seasons Nails established in 2009, specialise in professional nail care, waxing, eyelash extensions, eyebrow Microblading and cosmetic tattoo. They have 6 locations running successfully within Wellington Region.
Here at 4 Seasons Nails, they understand that you want a quality service from professional, experienced nail technicians who know what they are doing!
Type of Services:
Nail care
Waxing
Eyelash extensions
Eyebrow Microblading
Cosmetic tattoo
Location:
OLD BANK ARCADE, Lower Ground Level, 233- 237 Lampton Quay,
Wellington, ( near by Starbucks coffee)
New Zealand.
Postcode: 6011
Contact:
04 472 9507
Email: [email protected]
Website: Website Link Here
---
---
#3 – Olivia Nail Lounge
Introduction:
Come and enjoy their nail salon Olivia Nail Lounge at Wellington where they use only the best quality nail care products. They alway put their experience and passion for beauty to work for you.
Type of Services:
Manicure & Pedicure
Apres Gel Extension
Dipping Powder
Acrylic
Biab (Builder Gel)
Other Nails Care Services
Lash
Waxing
Tinting
Location:
9/148 Willis Street, Te Aro, Wellington,6011,New Zealand
Contact:
027 281 8828
Email: [email protected]
Website: Website Link Here
---
---
#4 – Naillington
Introduction:
They bring luxury and relaxation to Willis St in Central Wellington! Naillington was developed in 2020 and opened November 2021. They are a group of passionate friends who came together to bring a new innovative nail salon to Wellington.
Type of Services:
Manicures & Pedicures
Nail Enhancement
Nail Art
Waxing & Lashes
Location:
28 Willis Street, Wellington Central, Wellington 6022
Contact:
04 471 2323
Email: [email protected]
Website: Website Link Here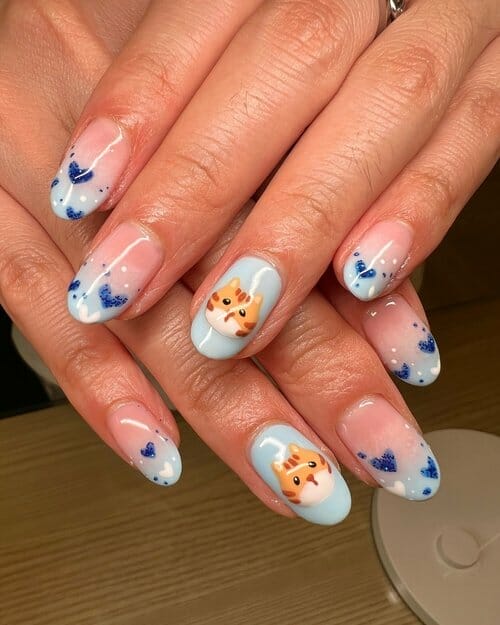 ---
#5 – Diamond Nails Salon
Introduction:
They are a team of beauticians and nail technicians who are passionate about nail design, nail art, acrylic nails, waxing, eyebrow tattoo, and lash extensions. They strive for quality and great customer experience. They specialise in acrylic nails, gel nails, nail arts, manicures, pedicures, waxing, lash extensions, and eyebrow tattoo.
They use top-quality products for great results such as OPI, CND Shellac, IBD, SNS, Phargo Sugaring and they are always on the hunt for new and better products for their customers. They also offer loyalty cards for you to earn rewards after several visits.
Type of Services:
Nail design
Nail art
Acrylic nails
Waxing
Eyebrow tattoo
Lash extensions
Location:
150 Lambon Quay, Te Aro, Wellington
Contact:
+64 4 472 3182
Email: [email protected]
Website: Website Link Here
---
#6 – The Finishing Touch
Introduction:
Kathy has owned The Finishing Touch for over 30 years and has in that time has won awards and achieved the highest levels of training in advanced nail technology, having been trained by CND America and LCN in Germany to Educator Level. She has been a passionate nail technician who specialises in helping nail biters and pickers and has done film and television work including nails for 'The Lord Of The Rings' and 'The Hobbit' movies and has transformed many celebrity nails including Cate Blanchett, Miranda Kerr and Eddie Izzard to name a few. Kathy still LOVES to do nails and nail art and especially loves intricate designs – bring in a nail art picture and she may be able to reproduce it on your nails.
Type of Services:
Manicure Nails
Gel Polish Nails
Extensions
Slick Pour Nails
Pedicure
Nail art
Location:
Level 1 – Cable Car Centre
284 Lambton Quay, Wellington, 6011
Contact:
04 471 1469
Email: [email protected]
Website: Website Link Here
---
_

Read Also:

Top 10 Nails Salons at South East Singapore

_
---
#7 – Studio V
Introduction:
For the first time, almost 10 years ago, they opened the doors to their Lambton Square Salon to provide the best beauty services for all of you.
Sadly, halfway through September 2022, we will be closing the doors to our Lambton Square Salon for the last time.
​Like many other local businesses, we have been hit hard by a tough couple of years. This has lead them to this difficult decision and upsetting outcome.
​They want to say a big "thank yoiu" to their amazing customers and staff for supporting them over the last 9 years of operation.
​They have made some incredible memories at the Lambton Square branch and we could not have done it without all of your support!
​Don't worry, they will still be making "Welly's best nails." They hope to see you all at their Petone Salon in the future.
Type of Services:
​Nail Polish
Gel polish
Dipping Powder
EYelash extension and lifting
Location:
139 Jackson Street, Petone, Wellington. 5012.
Shop 103, Lambton Square mall, 180 Lambton Quay,Wellington 6011
Contact:
021 0860 2764
04 473 2288
Email: [email protected]
Website: Website Link Here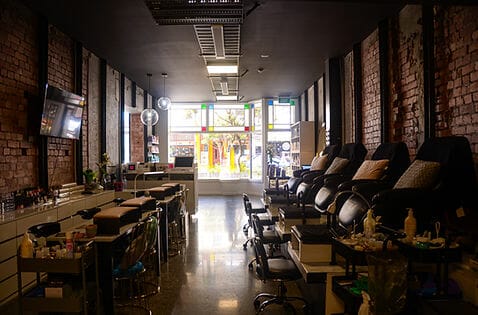 ---
#8 – Divine Nail Salon Wellington
Introduction:
Divine Nail is a new nail bar in the Kilbirnie, Wellington.
Type of Services:
SNS dipping powder
Gel Nails
Location:
4/23 Bay Road, Kilbirnie, Wellington 6022, New Zealand
Contact:
+64 4 210 1554
Email: [email protected]
Website: Website Link Here
---
#9 – The Studio Wgtn
Introduction:
Sue Jacobs (Owner) started out in 1999 in Cambridge Terrace, Wellington. She was set up at the back of a Wellington salon, working in a tiny shoe box – dreaming of more space for herself and her clients. Newtown was her next move, in 2001, allowing her business to grow but she still wanted her own place.
Finally Sue moved her business to Hataitai Wellington in 2009 to a larger stand alone premise. It was a prominent spot and soon the word spread about her fabulous work, team and atmosphere. Although Nails are where she originally specialised, Sue wanted to be able to offer her clients a one-stop shop so they didn't need to run around from salon to salon for their Nails, Makeup, Facials, Mani & Pedi treatments in Wellington.
Sue's services have broadened even more to introduce even more advanced levels of skin care. The sky is the limit for the ladies at The Studio and we thrive off always keeping up with the latest treatments from all around the world.
Type of Services:
Nails
Makeup
Facials
Mani
Pedi treatments
Location:
118 Moxham Avenue, Hataitai, Wellington 6021, New Zealand
Contact:
04 386 4332
Website: Website Link Here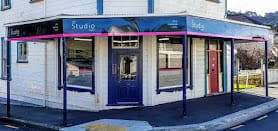 ---
#10 – Urban Sanctuary Day Spa
Introduction:
An Award-winning Beauty Therapy Clinic and The Best Day Spa in Wellington
They specialise in a wide range of treatments at Urban Sanctuary including facial skin treatments ,micro needling and advanced skin treatments, eyelash and brow tinting ,lash lifting , spray tanning, and manicures and pedicures.full body exfoliation,massage ,brow specialists
They look forward to welcoming you to their central city sanctuary
Type of Services:
Facial skin treatments
Micro needling and advanced skin treatments,
Eyelash and brow tinting
Lash lifting
Spray tanning
Manicures and pedicures
Full body exfoliation
Massage
Brow specialists
Location:
107 Customhouse Quay
Level 4
Barlow House
Wellington 6011
Contact:
(04) 471-1144
Email: [email protected]
Website: Website Link Here
---
Have a Place to Recommend?
Your contribution is valuable to us! Are there any outstanding businesses that you believe should be added to our list? If so, please send your recommendations to us at [email protected]. Tropika Club will review your suggestions and update the list accordingly. Thank you for your help in making our list of businesses as comprehensive and accurate as possible.
---
Meanwhile, Check out Tropika Club's Ecosystem of Websites

Tropika Club Magazine – Tropika Club Magazine is a Singapore-based publication that features articles on a wide range of topics with a focus on local businesses and content for the region. The magazine emphasizes supporting local businesses through its #SupportLocal initiative, which includes coverage of everything from neighborhood hawker stalls to aesthetic clinics in town. In addition to highlighting local businesses, Tropika Club Magazine also covers a variety of local content, including beauty, lifestyle, places, eats, and what's on in Singapore and the Asia Pacific region.
Tropika Club Deals – Tropika Club Deals is a leading online deals and voucher shopping site in Singapore, offering amazing discounts on beauty, wellness, and fitness products and services. It's the perfect platform for customers who want to discover the best deals without having to commit to a specific appointment date and time. These deals are available at major beauty stores, facial salons, hair salons, and other brands in Singapore, with no minimum spend required. Choose from guaranteed discounted deals in the categories of hairstyling, hair removal, facial & aesthetics, body slimming, brows & lashes, nails & makeup, massage & spa or fitness & wellness. Tropika Club Deals is also ideal for customers who want to buy vouchers as gifts or to use for the future. So whether you're looking to save money on your next haircut or want to treat yourself to a relaxing massage, Tropika Club Deals has got you covered with the best voucher and coupon deals in Singapore!