Top 10 Best Singing Schools in Melbourne Australia

If you're looking to hone your vocal talents and become a singing master, then look no further than Melbourne. With its many singing schools, there's something for everyone whether you're a beginner or an experienced singer. In this article, we will be discussing the top ten best singing schools in Melbourne which are sure to help you reach your singing goals.
---
#1 – AML Golden Voice Studio
Introduction:
AML Golden Voice Studios is a renowned school offering open natural singing lessons in Melbourne. You will learn to sing with the help of their experienced teachers with many years' worth of experience in helping others get the most out of their voice. Whether you're looking for private vocal lessons, or want to learn more about music theory, learn to sing at their Melbourne voice lessons studio.
Type of Services:
ONE-TO-ONE SINGING LESSONS
OPEN GROUP SINGING LESSONS
PRIVATE GROUP SINGING LESSONS
INSTRUMENTAL TUITION
PIANO TUITION
Location:
120 Bank St. South Melbourne, VIC 3205, Australia
Contact: +61 402 433 435
Website: Website Link Here
---
#2 – Armstrongs School Of Singing
Introduction:
Armstrong's School of Singing was founded in 2012, by head vocal coach Adam Wood. The mission is to help students from all walks of life to discover the joys of singing.
Since their opening, they have helped thousands of students on their singing journey, from complete beginners to professional performers.
At Armstrong's School of Singing the staff are committed to providing students with a safe, friendly, nurturing environment designed to encourage growth and development. All teachers have a working with children check and a thorough understanding of vocal pedagogy.
They not only have a passion for teaching voice, but also a passion to help others grow and develop, with every teacher bringing a valuable and unique set of skills to the school. They believe in your potential and want to see your achieve your goals and dreams.
Type of Services:
FACE TO FACE SINGING LESSONS: Private one-on-one lessons at their studio. All styles: pop, musical theatre, classical, jazz, rock etc. All ages from 12yrs+. All abilities- from complete beginners to professionals. Duration: 30 or 60 minutes.
ONLINE SINGING LESSONS: Private singing lessons from the comfort of your home (ZOOM). They can teach you from anywhere in the world. 30 or 60 minute duration.
VIDEO FEEDBACK: A personalised video feedback service, for students that can't attend regular lessons. They will assess your uploaded videos and provide a detailed response video.
Location:
43 Molesworth st, Kew, Victoria
Contact: +61 414947526
Website: Website Link Here
---
---
#3 – Richmond Music Academy
Introduction:
Richmond Music Academy is an inner city music school in Melbourne dedicated to helping anyone learn and play music they love.
Over the years at the Academy, they have seen countless students start from scratch and achieve what they wanted to do with music.
Everyone comes to music with a different intention. For some it is just to be able to play a few tunes for themselves or friends, while some come with a desire to delve as deep into the process as possible. Both are great desires as far as they are concerned: They are here to help you make music a part of your life, whatever that means for you.
Type of Services:
FACE TO FACE SINGING LESSONS
ONLINE SINGING LESSONS
Location:
369 Burnley St, Richmond, Melbourne, VIC, 3121
Contact: +61 401 273 070
Website: Website Link Here
---
---
#4 – SingOut Singing & Performance School
Introduction:
SingOut Singing™ Performance School trains and coaches singing students by developing firstly their vocal technique, then unique artistry, live performance skills, supported by success mindset skills that engage audiences authentically.
Type of Services:
60 min "Vocal Transformation" session
4x 30 min singing lesson sessions
4x 60 min singing lesson sessions
4x 60 min Group singing lessons
Contact: +61 409 187 601
Website: Website Link Here
---
#5 – JAANZ International Singing Academy
Introduction:
Established over 30 years ago, JAANZ is Australia's #1 singing school with a track record of creating stars from the ground up. Home to the unique JAANZ Approach of Emotion Centred Singing, Master Coach David Jaanz and a long list of stars and successes, JAANZ is more than just a singing school.
They are the only singing school to have won all three major TV competitions – The Voice, X Factor and Australia's Got Talent – with several runner-ups and many finalists. Their students have collectively won over 30 Aria Awards, represented Australia at Eurovision and Junior Eurovision, are signed to recording, publishing and touring deals nationally and internationally, have worked with both global and Australian stars, top the state for VCE Music Performance, and are leads in musicals, the Victorian State School Spectacular and Time to Shine.
Type of Services:
beginner to elite lessons for students aged 6 years and up
Location:
Oakleigh Super Centre | Camberwell | Croydon | Inner City | Box Hill | Keysborough | Narre Warren | Maidstone | Hillside | Ringwood | Prahran
Contact: +61 401 128 518
Website: Website Link Here
---
#6 – Vocal Essence
Introduction:
Vocal Essence brings a depth of professional experience and knowledge to those who are eager to expand their minds, talents, and skills with voice training. With Vocal Essence, you will experience professional and personalised service, whether you are a beginner, looking to test the waters of singing, or a professional looking for a coach to keep you on track.
Lessons are open to all ages with all levels of experience. Whatever path you want to take, Vocal Essence has the tools to help you on the way. Get in touch today.
Type of Services:
Voice Training: How the voice operates, Safe reliable techniques, Projection and intensity, Technical application to songs, Dynamics and tone colour, Customised learning plans.
Location:
South Melbourne, near the Shrine of Remembrance
Contact: [email protected]
Website: Website Link Here
---
_

Read Also:

Top 23 Best Singing Lesson Teachers and Schools in Singapore

_
---
#7 – Singit Music School
Introduction:
SINGIT Music School is among the top Music School in Melbourne, situated in one of its neighborhoods, Endeavor Hills. It is an educational establishment offering high quality singing and instrument playing lessons. There is a pool of skilled teachers who regardless of age, work on every student with utmost dedication to find the hidden talent them and music sensation with them.
Type of Services:
Music classes & lessons, for students of all ages in Melbourne
Location:
Charlton Court Endeavour Hills, Endeavour Hills, VIC, Australia, 3802
Contact: +61 431 206 266
Website: Website Link Here
---
#8 – Victorian Vocal Academy
Introduction:
Welcome to the Victorian Vocal Academy. They offer singing lessons in all genres from beginner through to professional level for adults, teenagers and children at their studios in Kew, Sassafras and online.
Their lessons are run in a friendly and encouraging environment and they are dedicated to helping all their students whether they wish to be a professional singer or to nurture a passionate hobby through fun, engaging lessons, workshops and student concerts.
Type of Services:
Teach All Singing Genres, Including Contemporary, Musical Theatre And Opera
Location:
1/458-460 Bridge Road, Richmond, VIC, Australia, 3121
Contact: +61 467567566
Website: Website Link Here
---
#9 – Coach Music Academy
Introduction:
They offer group and private singing lessons, regular performance opportunities, and masterclasses; led by a young team of friendly industry professionals.
Their contemporary approach focuses on:
Strong vocal technique, emotional connection, vocal health, performance, and building confidence for all ages and experience levels.
Type of Services:
BEGINNER LESSON
INTERMEDIATE LESSON
ADVANCED LESSON
TEENS LESSON
KIDS LESSON
MASTERCLASSES LESSON
Location:
9 Kookaburra st, Melbourne, VIC, Australia, 3199
Contact: +61 423 660 981
Website: Website Link Here
---
#10 – Rockability – Voice Lessons, Vocal Coach
Introduction:
The Rockability Vocal studio was established 15 years ago and has been helping aspiring and professional musicians achieve their goals ever since. They provide singing tutorials for children and adults, professionals or amateurs, in a warm and friendly environment. They also arrange online coaching sessions for aspiring musicians who are unable to attend their singing academy in Melbourne, because let's face it, everyone deserves to have their rockstar moment.
Type of Services:
INDIVIDUAL LESSONS
BUDDY LESSONS
GROUP LESSONS (max 4 students)
INTENSIVE TRAINING & 5-8 WEEK PROJECTS
Location:
14a Cliff St, Sth Yarra VIC
Contact: +61 402 255 355
Website: Website Link Here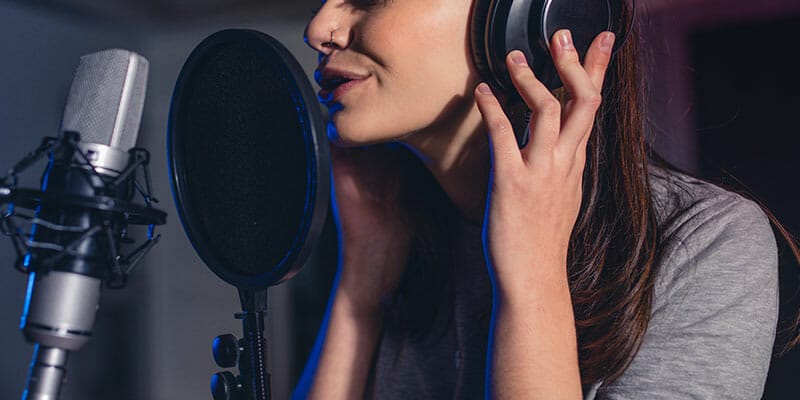 ---
Have a Place to Recommend?
We need your help! Do you know any other noteworthy beauty clinics or salons that deserves to be added to this list? If so, do write to us via our email at [email protected]. Tropika Club will do a review of your recommendations and update the list accordingly.
---
Meanwhile, check out Tropika Club's Ecosystem of Websites

Tropika Club Magazine – Tropika Club Magazine crafts articles on all things Singapore, but with a greater emphasis on local businesses based on our #SupportLocalSG initiative. We check out and feature local businesses of all categories, ranging from your neighbourhood hawker stalls to the aesthetic clinics in town. We also cover local content ranging from beauty, lifestyle, places, eats and what's on in SIngapore. Our Top 10 rankings include local food and service establishments based in different regions in Singapore.
Tropika Club Deals – Search for the best voucher and coupon deals. Tropika Club Deals is ideal for customers who want to discover the best deals without having to commit to a specific appointment date and time. Choose from guaranteed discounted deals in the categories of hairstyling, hair removal, facial & aesthetics, body slimming, brows & lashes, nails & makeup, massage & spa or fitness & wellness. Customers can also buy vouchers as gifts or to use for the future.