Top 10 Best Live Bands in Kuala Lumpur Malaysia
Malaysia is a country with an extremely rich and vibrant music scene, with a huge variety of genres and styles on offer. Kuala Lumpur, in particular, is home to some of the best live bands in the country. In this article, we'll be counting down the top 10 best live bands in Kuala Lumpur, Malaysia. From up-and-coming talents to established veterans, there's something for everyone on this list. So without further ado, let's get started.
---
#1 – The Barn Pavilion
Introduction:
Savour some of the world's finest, handpicked selection of old and new world wines beautifully paired with exquisite cuisines. Bask in the enlivening rhythms of The BAR°N's seductive ambience, and let it all ignite the poetry of pleasure in absolutely every visit.
Menu Items:
Lunch

golden salted egg fried rice with roast pork
olive vegetable fried rice
fish & chips

STARTERS

sauteed sausage with onions
satay chicken
scandnavian pork meatballs
crispy chilean calamari
krabby patty
stuffed lotus root with tiger prewn mousse

Mains
Seafood

ale battered fish & chips
salmon trout

Pasta

fettuccini carbonara
spaghetti seafood marinara
spicy scallop pasta

Pizza

roast pork pizza
bbq pizza
signature cheese pizza & truffle iol
hawaiian pizza

Steak & meat

hainanese chickenchop
flaming baby back ribs
wangyu rib eye steak(seasonal Price)

Burger

grilled iberico pork burger
pure angus burger
plummy chicken burger

Asian

bak kut teh
roast pork & luncheon fried rice
the bar'n mamak special

Kids menu

kis pizza
kids pork meatballs pasta
kids chicken tenders

DESSERT & BEVERAGES
Dessert

dessert of the day
ice cream

Beverage

doppio
espresso macchiato
the bar'n affogato
long back
cappuccino
latte
mocha
freddo
choice of tea

WINES, LIQUORS & BEERS
Beer

tiger
heineken
guinness
paulaner
edeweiss
apple fox

Wines

moet & chandon
veuve cliquot
dom perignon
chateau le crock saint
estephe bordeaux

Whisky
Scotch Whisky

ballantine finest
chivas regal
royal salute
glenmorangie the original
johnnie walker
tomatin legagy
jack daniel
black nikka

Cogual

hennessy vsop
martell cordon bleu
martell nablige

Liqueur

sambuca vaccari
baileys irish cream
jagermeister
campari

Cocktail

jamaican marley
the bar'n sangria
frozen island
tom collins
singaporesling
negroni
pina colada
zombei
cuba libre
long island iced tea
screaming orgasm
irish coffee
old fashiuoned
whiskey sour
alabama slammer
sex on the beach
flying grasshopper
bloody mary
mocha martini
dry martini
daiquiri
baby guinness
blow job
slippery nipple
irish bomb
illusion shooter

Vodka

smirnoff red
absolut blue
tito's handmade vodka
grey coode original
belvedere pure

Gin

bombay sapphire
bull dog gin
gordon's
roku gin

Run

myers's dark rum
bacardi carta blanca
captain morgan
ron zacapa

Tequila

patron anejo
jose cuervo
especial gold

Mocktail

cranberry fizz
frozen ocean
pineapple sunshine
fresh lemonade
bora-bora brew
fruit punch
Location:
THE BAR°N
@1 MONT KIARA
KUALA LUMPUR
Ground Floor, 1 Mont Kiara
1 Jalan Kiara, Mont Kiara
50480 Kuala Lumpur
THE BAR°N
@PAVILION KL
KUALA LUMPUR
Level 4, Pavilion KL
Jalan Bukit Bintang
55100 Kuala Lumpur
THE BAR°N
@DESA PARKCITY
KUALA LUMPUR
Ground Floor
The Waterfront @Parkcity
5, Persiaran Residen, Desa ParkCity
52200 Kuala Lumpur
THE BAR°N
@CITTA MALL
PETALING JAYA
Ground Floor, Citta Mall
Jalan PJU 1A/48, Ara Damansara
47301 Petaling Jaya
THE BAR°N
@SUNWAY PYRAMID
PETALING JAYA
OB.K2, OB.K3 & OB.K3C
Oasis Boulevard
Sunway Pyramid Shopping Mall
No.3, Jalan PJS 11/15, Sunway City
47500 Subang Jaya, Selangor
THE BAR°N
@MID VALLEY
KUALA LUMPUR
Ground Floor, Lingkaran Syed Putra,
Mid Valley City,
59200 Kuala Lumpur.
THE BAR°N
@IOI CITY MALL
PUTRAJAYA
GE-5, Ground Floor,
IOI City Mall,
62502 Putrajaya.
Contact:
THE BAR°N @1 MONT KIARA KUALA LUMPUR: 03-6211 5620
THE BAR°N@PAVILION KLKUALA LUMPUR: 03-2110 3223
THE BAR°N@DESA PARK CITYKUALA LUMPUR: 03-6419 9188
THE BAR°N@CITTA MALL PETALING JAYA: 03-7859 7998
THE BAR°N@SUNWAY PYRAMID PETALING JAYA: 03-5612 9066
THE BAR°N@MID VALLEY KUALA LUMPUR: 03-2202 2838
THE BAR°N@IOI CITY MALL PUTRAJAYA: 03-8957 9878
Website: Website Link Here
---
#2 – Rock Bottom Changkat
Introduction:
The Olive Tree Group is a dynamic organisation specialising in the development of exceptional fine dining experience throughout Malaysia. Founded and driven by restaurant entrepreneur Leslie Gomez, the group established in 2003 now owns and operates 17 high performing restaurants and bars. November 2020 proudly marks the preface of the grandiose Rock Bottom franchise into the public domain, making an international splash come 2021.
Armed with a formidable team of well experienced chefs, our objective is to present patrons with an unparalleled gastronomical experience. We want people from all around the world to witness the amazing blend of Northern Indian Cuisine in a Resto-Bar mise en scène. Food that tastes great in a place for everyone to come and enjoy.
Menu Items:
Salad

freshly pick garden mix salad with house dressing
greek salad
kelly's mix salad
ceaser salad with pork bacon/beef bacon & poached egg
gripsy ham bruchetta

Signature Burgers

giant chicken burger w oat bun
giant beef burger w oat bun

Burger patties

chicken
beef
lmb
pork
turkey
double cheese beef

Burger Steak

chicken
chiecken tika
beef
lamb
turkey

Deep Fried Seafood Burger

seabass
mackarel
salmon
garoupa
butter fish
soft shell crab
fresh water prawn
crab meat

Vegetarian Burger

zucchini & eggplant
swiss mushroom
portobello
white button mushroom burger

Sandwich

club
salami
smoked chicken breast
crispy pork bacon

Hotdog

beef bratwust
lamb bratwust
smoked chicken
spicy smoked chicken
Location: Lot G9, Ground Floor Bangsar Shopping Centre 285 Jalan Maarof, Bukit Bandaraya 59000 Kuala Lumpur
Contact: +60 11-6172 9892
Website: Website Link Here
---
---
#3 – Merdekarya
Introduction:
Merdekarya Located in Petlaing Jaya is the Original Malaysian Live Music Bar. Things you should know, Merdekarya is for mature audiences only. But since we know some four-year-olds who are more mature than some forty-year-olds, we'll leave it to you to decide what "mature" is.
There is space for all opinions here. If God and The Devil signed up for our open-mic, they'd be given 10 minutes each. Fair's fair. There is a one-drink minimum. No outside food and drinks allowed. This should be obvious and we can't believe we even need to write this. Tip the featured act performing at Merdekarya. If you're an artist yourself, it's good karma. If not, it's good manners. The customer is sometimes right, sometimes wrong. We'll gladly help point out which one.
Menu Items:
Tuak traditional sarawakian rice wine
Tuak original
Tuak Infusions
Tuak cocktail
Ginger Beer
Langkau

Maple&malt
orange&cardamom
coffee&malt
cocktail
shot game(press glass to play)

Mocktail

takde skandal
mat rempah
gudboi
virgin mojito

Other Drinks

bottled brews
soft drink
fizzies

Lite Bites

vegan Nuggets
bola-bola ayam
mushroom popiah
dhall fritters
papadom basket
steak cut fries basket

Curries N' Naan

beef perattal
mutton perattal
cilipadi butter chiecken

Indomie Goreng

beef perattal
mutton perattal
cilipadi butter chicken
mushroom perattal

Burger & Vegan Burger
Beef Burger

klasik beef
machar beef
the maha
bif bogel

Chicken Burger

klasik chicken
machar chicken
tropika
mana dulu
ayam bogel

Lamb Burger
Vegan7Vege Burger

klasik vegan
machar vegan
vege egg
vege cheese
vegan bogel

Banggers&Mash
Homemade Dessert
All-night Makan

cottage fries potato chips
beef perattal
mutton perattal
cilipadi butter chicken
Location:352 (Annexe), Jalan 5/57, Petaling Garden, Section 5, PJ
Contact: 0186614553
Website: Website Link Here
---
_

Read Also:

10 Best Live Bands for Hire in Singapore: See Who Made the List

_
---
#4 -Suzie Wong – Dinner and Show
Introduction:
Welcome into the world where east and west collides in a grandeur and seductive pleasure. A daring blend that streaks delicious enigma. Located in the heart of the city centre, tucked ingeniously amongst the buildings in Jalan Raja Chulan, getting to her is an ecstatic experience.
One is greeted by a vintage 'won ton noodle' signage in Hong Kong style stall complete with wooden bench and tables. Enriched by perfumes of steamy savoury braised soups, this is the entrance to Suzie Wong.
Behind the wooden door, you are invited to a timeless archetypal English décor lounge, spaced perfectly with large Cheshire couches, wooded tables and statues where you experience the selections of liquor and beers from the bar. The granite bar top, warmed by the lighting and brilliant pattern sets a mystical atmosphere. Above the bar, carefully designed in baroque style enclosure sits a lady; enticing, beautiful and sassy, creating a provocative inquest.
Next room offers an air of grandeur with sense of classic orient, grit and classic Hong Kong glamour. You will be greeted with over three hundred dazzling birdcages chandelier, an elegant 18 – feet high ceiling rock bar with medicine cabinet backdrop décor, cozy centerpiece lounge sofa, beautiful crafted phoenix statues side with a spiral stairwell amplifying the visual of the room.
Dramatic draped stage with antique window panels from the 1950s Canto era as backdrop coupled with classy neon signage at the side gives an eclectic anticipation towards the shows that are ranged from live bands, acoustic acts, comic show and varieties of live performances. Expect to bedazzled by the ladies dressed in 50's attire swinging, out from the unexpected.
For our elusive Black Card holders and their guests, enter Suzie Wong via a private access way and be seated at the raised up pavilion, separated from the crowd by seamof strings curtains for privacy. The lush private washroom is build adopting railways wood, Chinese basin and antique window frame giving it a lavish vintage look.
Suzie Wong is not just a bar. She is the place for astute clientele in search for quality and authenticity.
Menu Items:
Enjoy a high tea with a variety of delicious dishes like Roasted Duck in Lotus Bun, Unagi Rice Rolls, and Swan Taro Puffs with Chili Crab, as well as sweet treats like Butterfly Pea Soy Bean Pudding, Golden Avocado Rolls, and Sangrias without limits.
Best nightlife and cocktail bar in KL which features a variety of entertainment such as live band, cabaret, musical shows and DJs.
Location: Ground Floor, Wisma Lim Foo Yong, 86, Jalan Raja Chulan, 50200 Kuala Lumpur, Wilayah Persekutuan Kuala Lumpur, Malaysia
Contact: +60 17-226 6480
Dinner and Show: Main Room
Every Thursday – Saturday
Dinner service from
6:00 pm till late
Live performances from
7:30 pm till late
Website: Website Link Here
---
#5 – TREC Kuala Lumpur
Introduction:
INSPIRED BY THE BRIGHT LIGHTS, BIG CITY ATMOSPHERE, THE BLOCK COMPRISES TWO BLOCKS OF DOUBLE-STOREY SHOPHOUSES FEATURING POPULAR HOMEGROWN BRANDS FROM BARS, EATERIES, CAFES AND CLUBS.
HIVE
HIVE IS A 2-BLOCK CLUSTER OF DOUBLE-STOREY SEMI-DETACHED SHOPLOTS HOUSING CASUAL AND MID-SCALE RESTAURANTS, BARS AND LOUNGES WITH AN ALFRESCO VIBE. EACH SHOPLOT FEATURES A DUAL-FRONTAGE OPPORTUNITY WITH VIEWS THROUGH THE FRONT AND BACK.
TERRACES
TERRACES IS THE JEWEL OF TREC WITH ITS UNRIVALLED FRONT-ROW AND ROOFTOP VIEWS OF THE PRESTIGIOUS ROYAL SELANGOR GOLF CLUB, THE TERRACES FEATURES SOME OF THE SIGNATURE FOREIGN F&B AND ENTERTAINMENT BRANDS.
ALLEY
LOCATED BEHIND TERRACES, ALLEY IS CONNECTED TO TREC MULTI-LEVEL CARPARK AND THE SPACES [WITH WALKWAYS] OFFER UNPARALLELED RETAILING AND F&B OPPORTUNITIES FOR EMERGING ENTREPRENEURS AND THE CREATIVE SET.
Menu Items:
Power Lunch

Place: DONKEY & CROW IRISH PUB, Electric Boulevard, ​Irish Pub
Place: BYBLOS CAFE & LOUNGE, Hive, Lebanese & Mediterranean
Place: KUNA, Hive

Live Music

Place: Donkey & Crow (Wednesday & Sunday)
Place: Fu Luck (Wednesday & Saturday)
Place: RTBC (Friday & Saturday)
BYBLOS Cafe Lounge (Wenesday,Friday & Saturday)

LADIES NIGHT !

EVERY WEDNESDAY ORTHURSDAY
OVER 10 VENUES @ ONE EXCITING DESTINATION
Location: 438 Jalan Tun Razak 50400 Kuala Lumpur
Contact: WhatsApp Hotline: +6012-478-5095
Mon – Sun, 8am – 11.59pm
​(CMCO period)
Website: Website Link Here
---
---
#6 – BATS@Bangsar
Introduction:
YOU BRING THE FRIENDS,
WE'LL TAKE CARE OF THE REST
Whether you are looking for a fun vibe to pair with your wine over your well deserved dinner or maybe a dance just centimetres from a live talent, then B.A.T.S (Bar at Telawi St) is your kind of place.
Nestled right in the heart of Bangsar, you will find the Bistro where you can get comfortable and let us we serve you delicious eats and mouth watering drinks.
You may just get a chance to jam with our phenomenon of a boss – Ms Jaclyn Victor.
Menu Items:
Started

lamb cutlet with garlic mayo and mint sauce
butter cream mushroom and asparagus
prawns with parprika garlic chili and olive oil
dory fish goujon with tartar

Salad

classic caesar salad with grilled chicken

Soup

leek and potato
mushrooms
pumpkin

Pasta

spaghetti beef
spaghettib carbonara with mushroom cheese cream sauce

Western

B.A.T.S classic burger
dory fidh and chips
grilled salmon
chicken slider
grilled seabass

Small Eat

anchovies and sausage
chicken wings
french fries

Dessert

apple pie
chicken wings
brownie tiramisu alcohol
vanilla icecream
chocalate icecream
Location: 14 JALAN TELAWI DUA BANGSAR BARU 59100 KUALA LUMPUR, MALAYSIA
Contact: +6012 969 8557
Website: Website Link Here
---
#7 – The Iron Fairies KL
Introduction:
Iron Fairies KL is the biggest Iron Fairies in the world. It offers a magical and enchanting experience for customers and has 2 areas – Fairy Dust Factory and Butterfly Room, both offering a sensual and visual experience just like the novel.
Menu Items:
HAPPY HOURS
TAPPED BEER

CARLSBERG EXTRA COLD
ASAHI SUPER DRY

WINE & SPARKLING WINE

DE BORTOLI 'FAMILY SELECTION' CABERNET-MERLOT
DE BORTOLI 'FAMILY SELECTION' SEMILLON-CHARDONNAY
DE BORTOLI 'SACRED HILL' ROSÉ

FROZEN MUGS

CARLSBERG EXTRA COLD
KRONENBOURG 1664 BLANC EXTRA COLD

LATE HOURS

CARLSBERG EXTRA COLD
KRONENBOURG 1664 BLANC EXTRA COLD

SIGNATURE COCKTAILS

GASTON FAIRY'S
TRAPPING TINKERBELL
THE BLUE FAIRY
AMY'S ROSE

OUR CLASSICS

JESS'S RASPBERRY DONUT
SLEEPING POTION
ABSOLUT PASSION FRUIT

CHAMPAGNE & SPARKLING WINE

MUMM BRUT CORDON ROUGE NV
MUMM ROSÉ
MUMM DE CRAMANT
PERRIER-JOUËT GRAND BRUT NV

SWEET WINE

CRANSWICK LAKEFIELD MOSCATO 5% ALC/VOL
CRANSWICK LAKEFIELD PINK MOSCATO 5% ALC/VOL

WHITE WINE

DE BORTOLI 'FAMILY SELECTION' SEMILLON-CHARDONNAY
LOUIS GUNTRUM 'DRY' RIESLING

ROSÉ WINE

DE BORTOLI 'SACRED HILL' ROSÉ
LA VIEILLE FERME ROSÉ

RED WINE

DE BORTOLI 'FAMILY SELECTION' CABERNET-MERLOT
MIGUEL TORRES 'HEMISFERIO' CABERNET SAUVIGNON RESERVA
OYSTER BAY MERLOT
SAN PEDRO '1865' SELECTED VINEYARDS CABERNET SAUVIGNON

BLENDED WHISKEY

CHIVAS REGAL 12 YEARS
CHIVAS REGAL EXTRA
CHIVAS REGAL XV
CHIVAS REGAL MIZUNARA

SPEYSIDE WHISKEY

GLENLIVET FOUNDER'S RESERVE
ABERLOUR 12 YEARS DOUBLE CASK
THE GLENROTHES 1998
GLENFIDDICH 12 YEARS

ISLAY WHISKEY

BOWMORE DARKEST 15 YEARS
LAGAVULIN 16 YEARS
BRUICHLADDICH THE CLASSIC LADDIE

ISLAND, HIGHLAND AND LOWLAND WHISKEY

TALISKER 10 YEARS
OBAN 14 YEARS
AUCHENTOSHAN 12 YEARS
AUCHENTOSHAN THREE WOOD

AROUND THE WORLD WHISKEY

SOUTHERN COMFORT
JAMESON IRISH WHISKEY
CANADIAN CLUB CLASSIC 12 YEAR
YAMAZAKI DISTILLER'S RESERVE

AMERICAN WHISKEY

JACK DANIEL'S OLD NO.7
JIM BEAM
MAKER'S MARK

RED MEAT

STEAK AND FAT-CUT ENGLISH CHIPS

CHICKEN

BBQ CHICKEN
CHICKEN CORDON BLEU
POPCORN CHICKEN

FISH
SPAGHETTI

AGLIO OLIO STYLE WITH TURKEY HAM AND CHILI
CARBONARA STYLE WITH CHICKEN AND GARLIC CREAM SAUCE
PESTO PASTA WITH CHICKEN BREAST AND AROMATICS

BURGERS

COLI'S BEEF BURGER
BINZY'S FRESH CATCH FISH BURGER

LOCAL DELIGHTS
SOUPS & SALADS

MUSHROOM SOUP
CAESAR SALAD

SNACKS

CHICKEN NACHOS
TRUFFLE FRIES
POTATO WEDGES

DESSERT
Location: The Iron Fairies KL TREC Entry 3 H-G-06, 438 Jalan Tun Razak 50400 Kuala Lumpur, Malaysia
Contact: +60 16-221 3612
Website: Website Link Here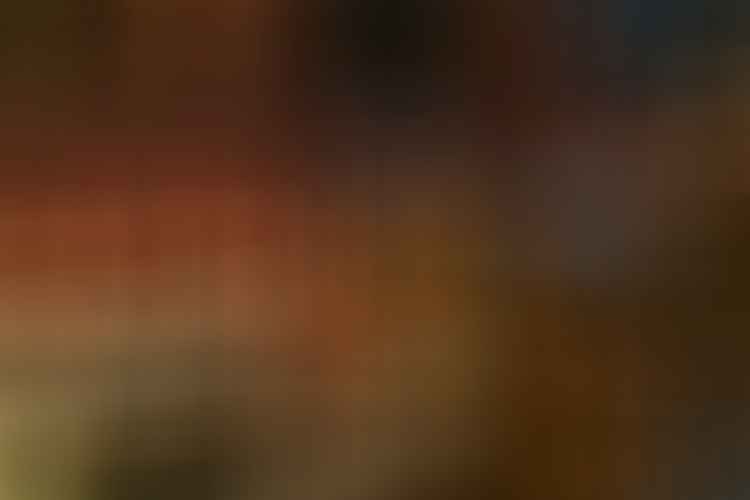 ---
#8 -Hard Rock Cafe Kuala Lumpur
Introduction:
Experience fresh, authentic American cuisine, and pitch-perfect live entertainment at Hard Rock Cafe Kuala Lumpur—located in the capital of peninsular Malaysia. The Hard Rock Cafe Kuala Lumpur is the perfect place to eat, drink, and catch an all-star lineup of live entertainment. While you're here, take a stroll through musical history with our collection of rock n' roll memorabilia. Don't forget to swing by The Rock Shop® to pick up your Hard Rock Cafe Kuala Lumpur souvenirs!
Menu Items:
chicken sandwish
bbq chicken chop
chicken parmigiana
mee goreng mamak
spicy pasta
vegetarian pasta
southern rock
rockin fresh rita
electric blues
hurricane
classic cabbean mojito
big kablue-na
Location: Ground Floor, Wisma Concorde, No 2 Jalan Sultan Ismail Kuala Lumpur 50250 MY
Contact: +60 3-2715 5555
Website: Website Link Here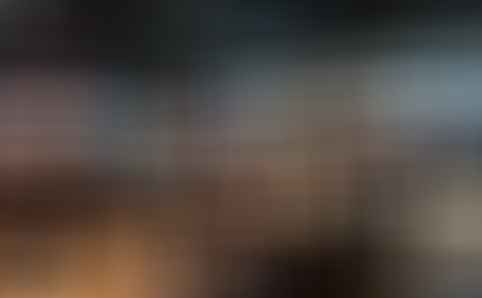 ---
#9 – Havana Bar & Grill
Introduction:
Welcome back to Havana – we are now open again in line with current SOPs with groups of 4 people permitted per table. We invite you to the newly renovated Che' Lounge upstairs at Havana open from 6pm till midnight. Come and enjoy a special selection of craft beers, complimentary pool table & dart boards, wrought iron balcony, cosy booth seating & the giant leather sofa.
The courtyard at Havana is open air and a magical oasis in KL where you can enjoy a great steak, amazing Jack Daniel's beef ribs or an ice cold cocktail.
Menu Items:
STARTERS & SALADS

STONE BAKED FLAT BREAD
BREADED MUSHROOMS
PRAWN CEVICHE
WARM SALAD OF GRILLED VEGGIES
HOMEMADE CHICKEN LIVER PATE
CREAMY PUMPKIN SOUP

SNACKS & SHARERS

NACHOS WITH BEEF CHILLI – Solo
NACHOS WITH BEEF CHILLI – Sharing
CUBAN STREET WRAPS – Chicken
LOADED POTATO SKINS
MUTTON VARUVAL – Sharing

FLAME-GRILLED BEEF BACK RIBS

TEXAS-STYLE RIBS
HONEY CHIPOTLE RIBS
TURBO DOG BBQ RIBS

FLAME-GRILLED BURGERS

THE SWISS BURGER
THE MOZZARELLA BURGER
STARTERS & SALADS

STONE BAKED FLAT BREAD
BREADED MUSHROOMS
PRAWN CEVICHE
WARM SALAD OF GRILLED VEGGIES
HOMEMADE CHICKEN LIVER PATE
CREAMY PUMPKIN SOUP

SNACKS & SHARERS

NACHOS WITH BEEF CHILLI – Solo
NACHOS WITH BEEF CHILLI – Sharing
CUBAN STREET WRAPS – Chicken
LOADED POTATO SKINS
MUTTON VARUVAL – Sharing

FLAME-GRILLED BEEF BACK RIBS

TEXAS-STYLE RIBS
HONEY CHIPOTLE RIBS
TURBO DOG BBQ RIBS

FLAME-GRILLED BURGERS

THE SWISS BURGER
THE MOZZARELLA BURGER
THE HAWAIIAN BURGER

PASTA

GRILLED SEAFOOD PASTA
CREAMY SALMON PASTA
PENNE POLLO FUNGHI

SEAFOOD & OTHER SPECIALITIES

GRILLED SEAFOOD SKEWERS
GUINNESS STEAK & MUSHROOM PIE
GRILLED FILLET OF SALMON

New York Style Pizza

SALMON & CAPERS
MARGARITA
MUSHROOMS & GARLIC
PIZZA CON CARNE
Location: 2 & 4, Changkat Bukit Bintang, Bukit Bintang, 50200 Kuala Lumpur, Wilayah Persekutuan Kuala Lumpur, Malaysia
Contact: +60 11-1085 0074
Website: Website Link Here
---
#10 – Backyard Pub & Grill
Introduction:
The Backyard Pub in KL is synonymous with good live music with some of Malaysia's best musicians gracing their stage over the years; even overseas act like The Platters! A regular hangout for locals and expats alike, the place has an extensive drink list including many popular single malts. With 2 pool tables that is always occupied by regulars; there are distractions aplenty!
Menu Items:
vegetarian spring roll
chicken potato cutlet
satay-chicken/beef
mushroom bruschetta
chicken chop
lamb chop
carbonara
aglio olio
tuna sandwish
cheese sandwish
indonesian fried rice
kampung fried rice
tom yam soup
yee mee
mee hoon
mike myanmar special fries noodles
taiping fried kuay teow
Location: 28 Jalan Sri Hartamas 8, Kuala Lumpur, Malaysia
Contact: +60 11-6135 5473
Website: Website Link Here
---
Have a Place to Recommend?
Your contribution is valuable to us! Are there any outstanding businesses that you believe should be added to our list? If so, please send your recommendations to us at [email protected]. Tropika Club will review your suggestions and update the list accordingly. Thank you for your help in making our list of businesses as comprehensive and accurate as possible.
---
Meanwhile, Check out Tropika Club's Ecosystem of Websites

Tropika Club Magazine – Tropika Club Magazine is a Singapore-based publication that features articles on a wide range of topics with a focus on local businesses and content for the region. The magazine emphasizes supporting local businesses through its #SupportLocal initiative, which includes coverage of everything from neighborhood hawker stalls to aesthetic clinics in town. In addition to highlighting local businesses, Tropika Club Magazine also covers a variety of local content, including beauty, lifestyle, places, eats, and what's on in Singapore and the Asia Pacific region.
Tropika Club Deals – Tropika Club Deals is a leading online deals and voucher shopping site in Singapore, offering amazing discounts on beauty, wellness, and fitness products and services. It's the perfect platform for customers who want to discover the best deals without having to commit to a specific appointment date and time. These deals are available at major beauty stores, facial salons, hair salons, and other brands in Singapore, with no minimum spend required. Choose from guaranteed discounted deals in the categories of hairstyling, hair removal, facial & aesthetics, body slimming, brows & lashes, nails & makeup, massage & spa or fitness & wellness. Tropika Club Deals is also ideal for customers who want to buy vouchers as gifts or to use for the future. So whether you're looking to save money on your next haircut or want to treat yourself to a relaxing massage, Tropika Club Deals has got you covered with the best voucher and coupon deals in Singapore!