Top 10 Best Hand Sanitisers in Singapore
If there's anything we learned the most last two years of the Covid-19 Pandemic, is the importance of keeping our hands clean. Besides washing our hands with soap, we can use hand sanitisers. An alcohol-based hand sanitiser will clean up your dirty hands in a jiffy. These alcohol-based sanitisers also have active ingredients can work on a broad set skin types, including sensitive skin and dry skin.
---
1. COSMO Med – Antiseptic Hand Sanitizer
Price Range: $4.95 – $26.40
Brand: Cosmo Med
Key Features:
– Eliminates more than 99.99% of germs without water
– Contains 70% Ethyl Alcohol and 0.5% Chlorhexidine Gluconate
– Added moisturizers to prevent drying of skin
– Evaporates quickly for fast application
– Pleasantly scented, convenient
– ready to use
– Perfect for frequent use
– Available in 500 ml
Website: Buy at Shopee
---
2. LIFEBUOY [500 ML] Hand Sanitizer Total 10
Price Range: $2.80 – $6.50
Brand: Lifebuoy
Key Features:
– Eliminates up to 99.99% of germs with alcohol
– Enriched with moisturizers and vitamin E
– Leaves your hands feeling soft, fresh and smooth
Website: Buy at Shopee
---
3. Bath and Body Works – PocketBac hand sanitizer – 29ml
Price Range: $3.90 – $4.00
Brand: Bath and Body Works
Key Features:
Infused with the good stuff (essential oils, shea extract, vitamin E and aloe)
Refreshing gel in a pocket-friendly design
Keeps hands clean and conditioned on the go
Formula is 71% alcohol (meeting CDC guidelines)
Pairs with your favorite PocketBac holders (sold separately)
Website: Buy at Shopee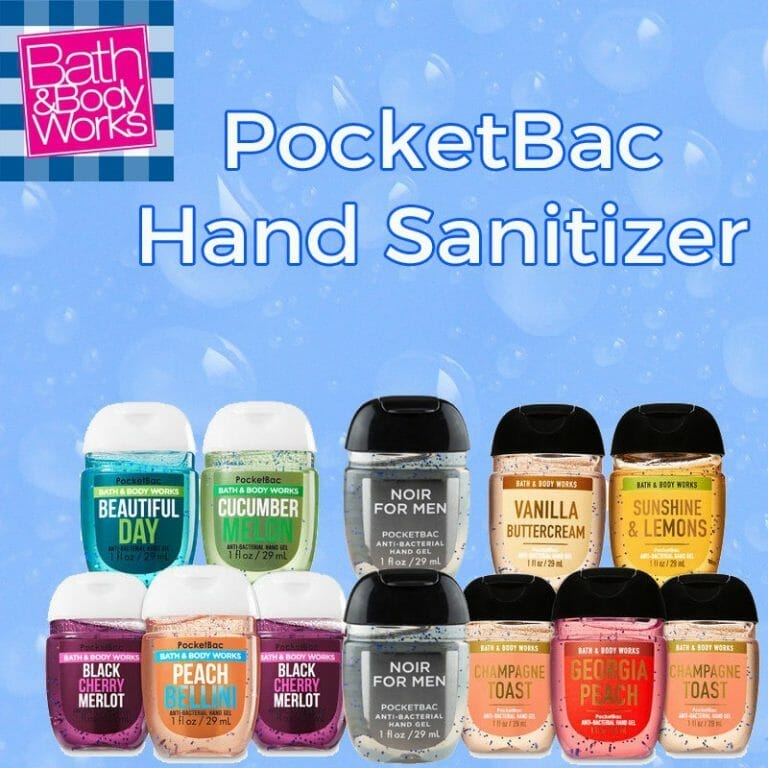 ---
---
4. SuperGuard Sanitizers
Price Range: $19.90
Brand: Breathe
Key Features:
Why is 70% alcohol is most effective for sanitizer?
– Water is crucial for destroying viruses and bacteria as it serves as a catalyst and play a key role in denaturing the proteins of cell membranes of the micro-organism.
– 70% alcohol concentrates penetrate cell membrane more completely and permeates the entire cell, thus killing the bacteria and viruses instantly
Website: Buy at Shopee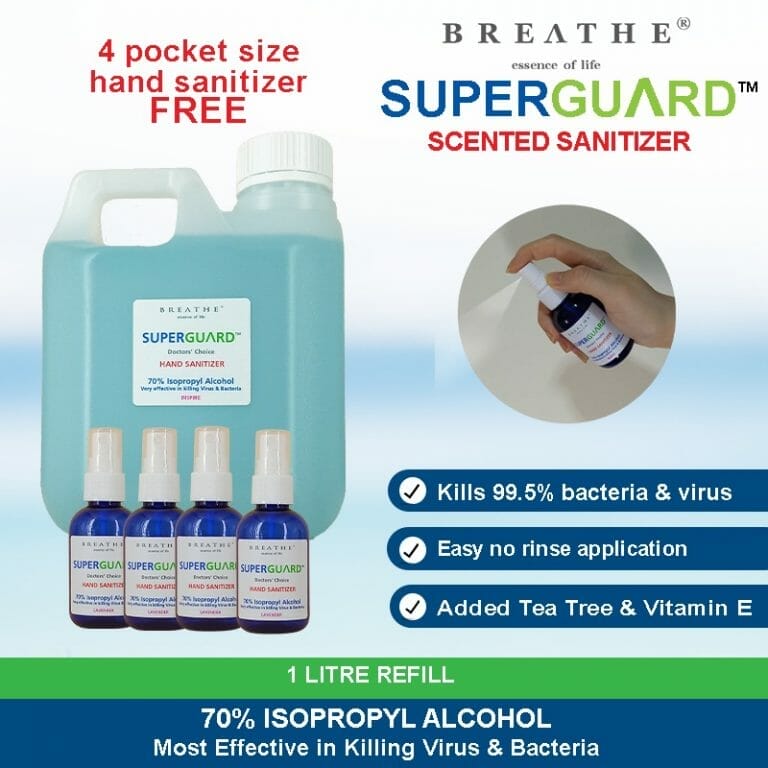 ---
5. Dettol Anti-bacterial Hand Sanitizer 50ml
Price Range: $3.50
Brand: Dettol
Key Features:
• Dettol Hand Sanitizer Refresh kills 99.9% of germs without water
• Great hygiene solution for whole family
• No need for soap or water
• Rinse free and non-sticky
• On the go protection: With small size bottle, it can be carried everywhere
• Refresh with Aloe Vera
• Squeeze a thumbnail size amount in your palm then briskly rub hands together until dry
Website: Buy at Shopee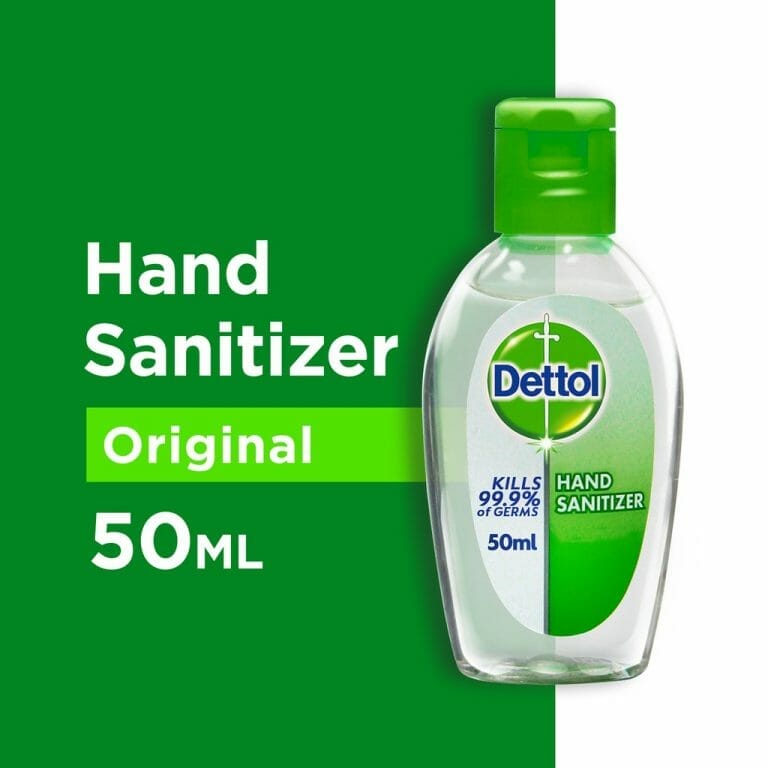 ---
6. Norchem Sanitizing Disinfectant 70% Isopropyl Alcohol Based – 5L
Price Range: $23.50
Brand: Norchem
Key Features:
• Effective against both gram negative and gram positive bacteria
• Fast drying – allows for relatively uninterrupted production
• Non-toxic; safe to use on hands and skin
• Kills 99.99% bacteria
Website: Buy at Shopee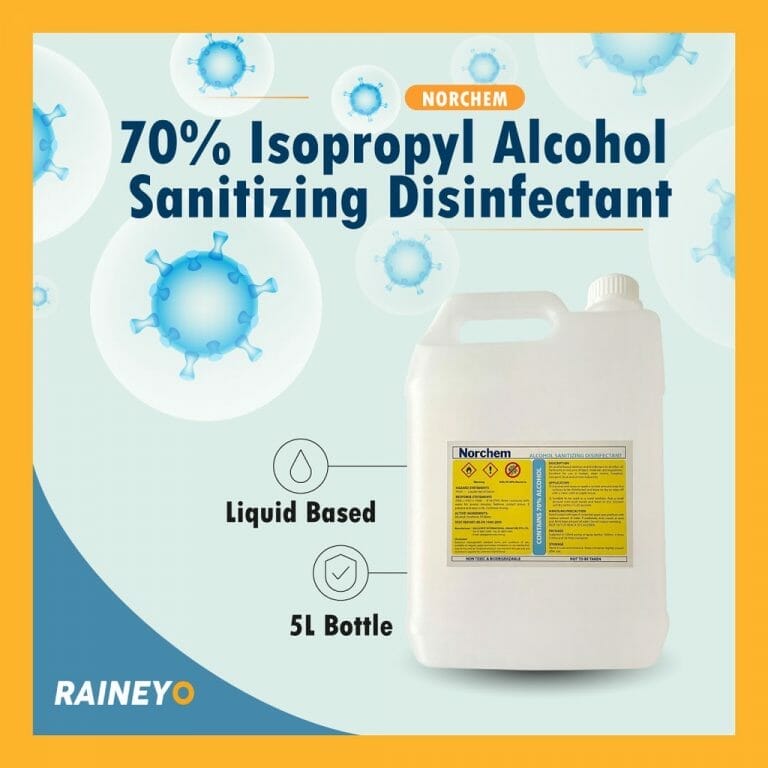 ---
---
7. Sani Kleen EcoSam Water Based Non-Alcohol Hand Sanitizer
Price Range: $5.80 – $15.80
Brand: Sani Kleen
Key Features:
✔️Able to use in sanitiser spray guns
✔️Non-alcohol
✔️Water-based
✔️Suitable to use as hand sanitiser
✔️Effective against coronaviruses
✔️Kills 99.99% germs and viruses
✔️Kills bacterial / virus / germs
Website: Buy at Shopee
---
8. Kirona Scent Multi-Purpose Antibacterial Disinfectant
Price Range: $10.90
Brand: Kirona Scent
Key Features:
✅Multi-Purpose Solution and Spray
✅Kills 99.99% of Bacteria
✅Non-Irritating to Skin
✅Safe To Use Around Children
✅Can Be Use As Hand Sanitiser
✅Odourless and Colourless
✅Prevent Spreading of Harmful Bacteria and Viruses
✅Anti-Viral, Anti-Bacterial and Anti-Fungal Efficacy Tested
✅Removes Odour, Mould and Mildew
✅Can be added to Aroma Diffusers, Humidifiers, Water Solutions
✅Suitable to use with Spray Bottles and Spray Guns
Website: Buy at Shopee
---
9. V-STOP Antiviral & Antibacterial Alcohol Free Card Sanitiser Spray
Price Range: $41.65
Brand: V-STOP
Key Features:
– Anti-Bacterial
– Anti-Virus ○ Tested to kill coronavirus strain without alcohol
– With Moisturizing Agent ○ No more dry skin ○ 7 plant extract
– Easy Carry-on
– 1 spray ○ Concentrated solution
– R&D in Singapore
– Manufactured in Singapore
– Manufactured by Biocomm.sg
Website: Buy at Shopee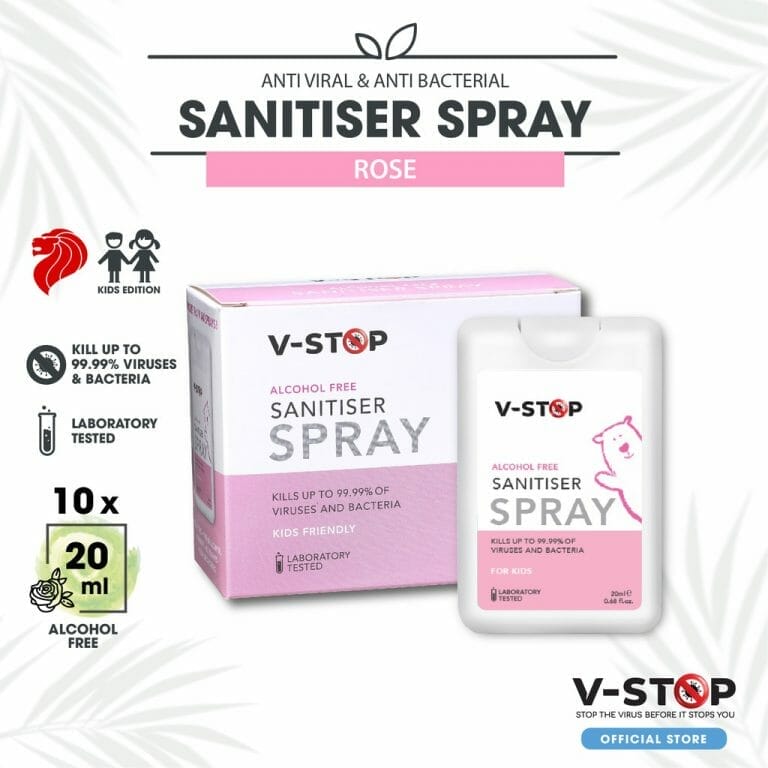 ---
10. ECOSAM 20mL Card Spray Hand Sanitizer Life Saver
Price Range: $1.00 – $3.88
Brand: ECOSAM
Key Features:
🌸 Nice ELIZABETH smell
5.5 x 8.5 cm credit card size
Made and ship from Singapore
WHO alcohol formula sanitises 99.99%
Safety sliding covers prevent accidental sprays
🌸 The ELIZABETH fragrance is a blend of 20 herbs, fruits & flowers, including bergamot, white tea, mandarin, ginger, peony, mimosa, & wild lavender
🌺 The VICTORIA moisturiser is a pH-balanced natural palm extract to protect the most sensitive skins
Website: Buy at Shopee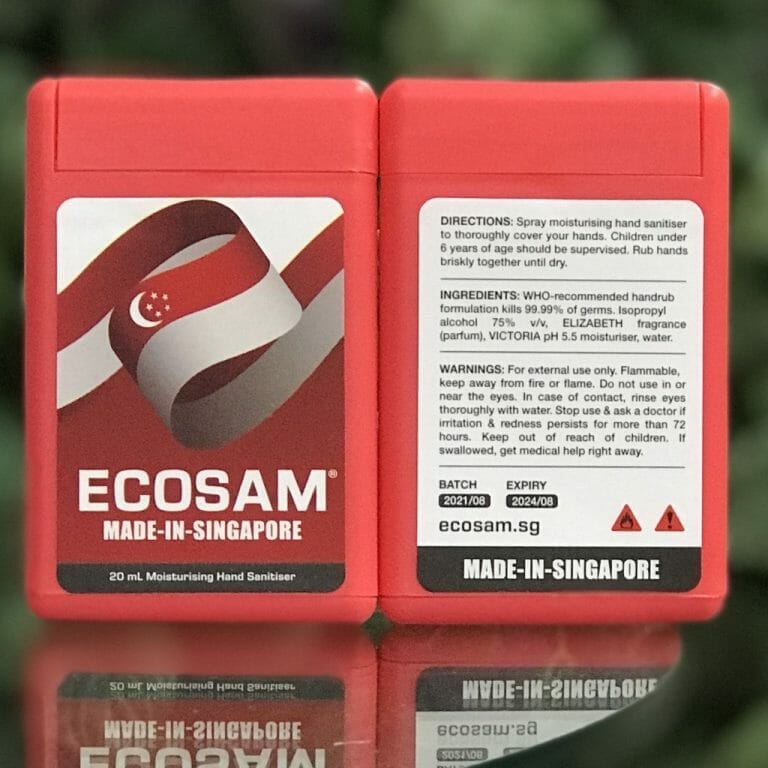 ---
---

HAVE A PRODUCT TO RECOMMEND?

We need your help! Do you know any other noteworthy products that deserve to be added to this list? If so, do write to us via our email at [email protected]. Tropika Club will do a review of your recommendations and update the list accordingly.
---
MEANWHILE, CHECK OUT TROPIKA CLUB'S ECOSYSTEM OF WEBSITES
Tropika Club Magazine – Tropika Club Magazine crafts articles on all things Singapore, but with a greater emphasis on local businesses based on our #SupportLocalSG initiative. We check out and feature local businesses of all categories, ranging from your neighbourhood hawker stalls to the aesthetic clinics in town. We also cover local content ranging from beauty, lifestyle, places, eats and what's on in SIngapore. Our Top 10 rankings include local food and service establishments based in different regions in Singapore.
Tropika Club Deals – Search for the best voucher and coupon deals. Tropika Club Deals is ideal for customers who want to discover the best deals without having to commit to a specific appointment date and time. Choose from guaranteed discounted deals in the categories of hairstyling, hair removal, facial & aesthetics, body slimming, brows & lashes, nails & makeup, massage & spa or fitness & wellness. Customers can also buy vouchers as gifts or to use for the future.