Top 10 Best Upholstery Services in Sydney Australia

Looking for the best upholstery services in Sydney? Look no further! This list of the top 10 best upholstery services in Sydney will help you find the perfect company to suit your needs. From residential to commercial services, these companies will have your furniture looking like new in no time.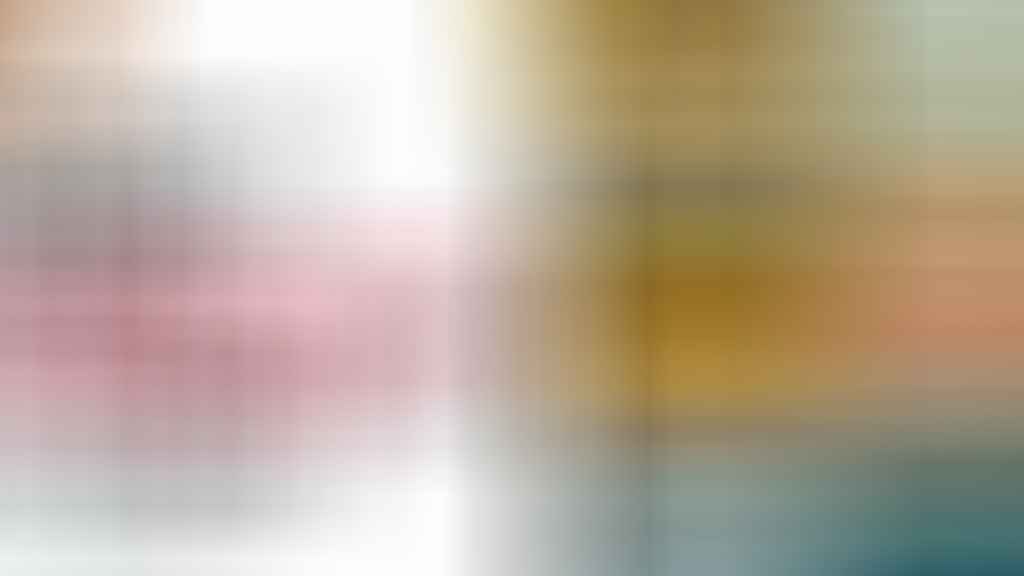 ---
#1 – Daylom & Vovo Upholstery
Introduction:
Daylom Upholstery is long standing, reputable Australian business that prides itself on delivering the finest quality furniture upholstery and restoration services to businesses and households in the Greater Sydney region.
Type of Services:
Parker
Restoration
Reupholstery
Cushions
Fabrics
Location:
11 Myrtle St, North Sydney
Contact:
+61 2 9636 7414.
Email: [email protected]
Website: Website Link Here
---
#2 – Covesmore Solutions
Introduction:
The Founder
John Allen Commins is the founder of Covesmore Solutions Group. He is a passionate interior designer with more than 20 years
of experience in the furniture industry. John has experience running multiple companies and is surrounded by extraordinary people
he considers family. He looks after the administrative and finance functions of Covesmore, and together with Dan Hurditch (CEO)
makes marketing and strategic decisions that position Covesmore as a leader in furniture refurbishment.
Our talented and skilled upholsterers, polishers and cabinet makers have over 60 years of experience upholstering and restoring
top brand furniture. We work as a team and as a family, living true to our values of 'experience, expertise and excellence'.
Type of Services:
Upholstery & Reupholstery
Restoration and polishing
Care Products
Location:
Contact:
Website: Website Link Here
---
#3 – Cushions 'R' Us Sydney
Introduction:
Their company focuses on the development, production and sales of custom furnishing for industries such as Interior design, Architecture, Office Fit Out Groups, Joinery companies , Event and Marketing Groups, Retail stores, and the Construction industry.
They have created industry changing innovations since they started in 2008. With state-of-the-art industrial machinery and highly skilled sewing machinists with over 30 years' experience, the quality of their finished products along with their customer service is second to none.
Their main objective is to produce quality bespoke items. They are very accommodating in ensuring the design intent is upheld with all specifications carried through…
The Spirit of excellence is at the heart of their brand. They are ambitious and they continue to challenge themselves. Uncompromising quality, precision cutting, and expertise sewing. At Cushions R Us Sydney, they offer the highest quality care for your Custom items.
Type of Services:
Upholstery and Reupholstery
Location:
2/698 Mowbray Road, Lane Cove North NSW 2066 (By apointment only)
Contact:
+ 61 2 9420 1010
Website: Website Link Here
---
---
#4 – De Luxe Upholstery
Introduction:
Located in Sydney, your upholstery partner for a luxurious feel around your home, restaurant, car or even your watercraft. If it involves furniture they've got you covered. They strive to achieve one thing, "customer satisfaction". All their work is carried out by highly skilled (Qualified) tradesmen. While custom making or restoring your furniture they always make sure that every job is done with high quality. They will help you select a colour and design to turn your homes, shops or vehicles into something amazing. They supply and offer a large selection of fabric, foam and design to suit all your needs and budgets.
Immerse yourself in a world of design and creativity, Whether you require a custom job, simple repair or a full restoration, they will do their best to meet your request and budget.
Type of Services:
Furniture Restoration
Commercial
Upholstery
Location:
Powell, St Yagoona NSW, 2199
Contact:
+61455 114 225
Website: Website Link Here
---
#5 – Cover It Upholstery Sydney
Introduction:
Cover It Upholstery Sydney has vast experience in all manner of upholstery work, ranging from traditional applications such as diamond buttoning and spring edge work, to the more modern styles of today, including any custom made furniture you require.
They can assist you with any furniture restoration and re-upholstery project, whether residential or commercial, working with private customers as well as many Architects and Interior Designers on a range of interesting projects that include restaurants, clubs and corporate clients.
They serve all suburbs of Sydney!
Please take a look at some of the examples of their work.
Type of Services:
Antique Furniture Re-upholstery
Custom Made Furniture
Commercial Upholstery and Custom Made Furniture
Location:
PO Box 555, Haymarket NSW 1240
Contact:
1300 MY CHAIR (1300 692 424 )
+61 414 817 626
Website: Website Link Here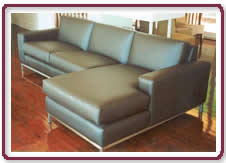 ---
#6 – The Upholsterer Sydney
Introduction:
The Upholsterer Sydney is run and owned by Lee A Wright, who provides high quality workmanship by a skilled craftsman with a fast turn around so you're not without your furniture or your furniture design project for too long. The area he specialises in is fabric and leather upholstery, bespoke furniture and furniture restoration.
Lee had a passion for furniture design and upholstery from an early age. He decided to gain qualifications in the City & Guilds London where he was awarded a Medal of Excellence for his work in creative furniture design and all aspects of fabric and leather upholstery.
With 16 years of experience in fabric and leather upholstery he decided to set up his own business. He has acquired a canvas and fabric shop and now works from there.
Type of Services:
Upholstery Work
Bespoke Designs
Location:
677 Botany Road, Rosebery, Sydney, 2018
Contact:
+61 474 736 102
Website: Website Link Here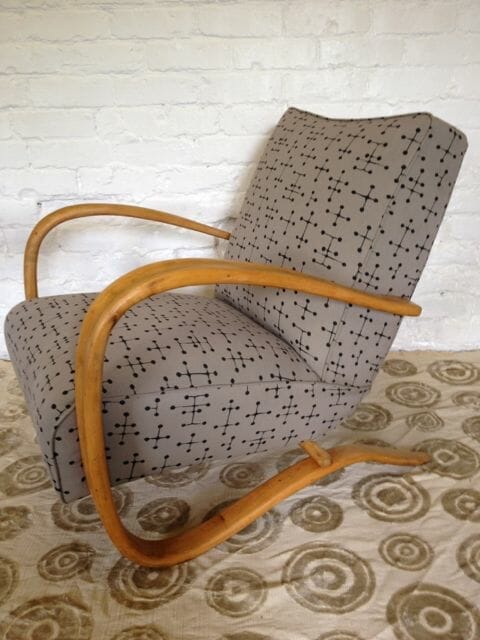 ---
_

Read Also:

Top 10 Best Freight Forwarders in Singapore

_
---
#7 -The Chairman Upholstery Sydney
Introduction:
The Chairman Upholstery Sydney is focused on providing a high-quality upholstery service to customers throughout Sydney. Based in our Artarmon workshop for over 15years, with highly qualified staff with full Australian certification. Our main focus is on quality results. Specialise in commercial upholstery and domestic upholstery
Type of Services:
Commercial Upholstery
Domestic Upholstery
Location:
Curry Lane rear acess,
Unit 4/17 Dickson Ave.
Atarmon, NSW- 2064
Contact:
+61 2 896 05347
Website: Website Link Here
---
#8 – Ade Upholstery/interiors
Introduction:
ADE Upholstery prides itself on a tradition of superior craftsmanship, timeless style and modern functionality.
Restoration works, commercial jobs and bespoke pieces are designed and built for a lifetime of use and enjoyment.
Established in 1990, ADE Upholstery has come a long way from humble beginnings. As a young man, Ari trained with old school, master craftsmen in their workshops. Here, he learnt how to restore antiques, build furniture and learnt how to have a precise attention to detail. This classical training led Ari to understand the principals of good design and quality furniture. Fuelled by a passion for trade, and a love of furniture – Ari started his own business.
Today, from his showroom at 147 Glenayr Ave, Bondi Beach in Sydney Australia and his workshop at 6/57 Rhodes Street Hillsdale, Ari continues to do what he does best – quality upholstery, restoration works, custom jobs, commercial projects. On display in Bondi are an assortment of furniture pieces, fabric samples and invaluable interior advice.
Perhaps what best defines ADE Upholstery is its ability to provide exquisitely crafted pieces in a traditional upholstery sense, alongside vogue and bespoke pieces that resonate with the culture of today.
Type of Services:
Traditional Upholstery
Modern Upholstery
Bespoke Upholstery
Commercial Upholstery
Restoration
Slip Covers
Custom Projects
Location:
147 Glenayr Ave, Bondi 2026 NSW AUSTRALIA
Contact:
+61 411 790 291
Website: Website Link Here
---
#9 – Sydney Upholstery
Introduction:
Working with leading interior designers, project managers and commercial clients in Australia and New Zealand, as well as domestic customers, our team offer personalised services and superb craftsmanship in all their work, putting them at the forefront of the upholstery business. At Sydney Upholstery we offer upholstery services throughout Sydney for both domestic upholstery services through to corporate commercial upholstery.
With Sydney Upholstery whether it be a total re-upholstery service you require or partial upholstery restoration services, we can customize an upholstery service to suit your needs and budget. Sydney Upholstery has extensive years in upholstering and re-upholstery old and run down furniture. We do however offer many other solutions for your home or business.
Type of Services:
Furniture Upholstery
Chair Upholstery
Banquette Sitting Upholstery
Lounge and Sofa Upholstery
Cushion Upholstery
Location:
Unit 25/17-21Henderson St, Turrella(5 min from Sydney Airport)
Contact:
+61 2 9599 3382
Website: Website Link Here
---
#10 – Absolute Upholstery
Introduction:
Absolute Upholstery is a Sydney-based furniture upholstery business established in 1994 and they now have over 100 years of combined experience in their workroom. They have built our reputation over more than 25 years for producing high quality upholstery work and delivering reliable customer service.
They are able to take on all kinds of upholstery work, from small repairs to large commercial fit-outs.
They can manufacture, re-cover, reupholster, repair, and make loose covers for all your household furniture. Sofas, chairs, ottomans, stools, headboards, cushions, and just about anything you can think of. We believe in sustainability and this is part of the reason why they are glad to encourage people to choose reupholstery for old furniture pieces, instead of buying new ones.
They regularly work with Architects, designers and joinery companies who use their service to carry their projects from concept to completion. They are always looking to develop mutually beneficial relationships with other businesses. Their commercial services include Banquettes, booth seating, bar furniture, office and reception furniture, wall upholstery, gym equipment, chiropractor benches, massage tables and dentist chairs.
Type of Services:
Upholstery for your Home – They can upholster, re-cover, reupholster, repair, and make loose covers for all your domestic furniture. Sofas, chairs, ottomans, stools, headboards, cushions and just about anything you can think of.
Commercial Upholstery and Fit-outs
Custom Made Cushions
Location:
100 Crystal Street, Petersham NSW
Contact:
+61 2 9572 9662
Website: Website Link Here
---
Have a Place to Recommend?
We need your help! Do you know any other noteworthy beauty clinics or salons that deserves to be added to this list? If so, do write to us via our email at [email protected]. Tropika Club will do a review of your recommendations and update the list accordingly.
---
Meanwhile, check out Tropika Club's Ecosystem of Websites

Tropika Club Magazine – Tropika Club Magazine crafts articles on all things Singapore, but with a greater emphasis on local businesses based on our #SupportLocalSG initiative. We check out and feature local businesses of all categories, ranging from your neighbourhood hawker stalls to the aesthetic clinics in town. We also cover local content ranging from beauty, lifestyle, places, eats and what's on in SIngapore. Our Top 10 rankings include local food and service establishments based in different regions in Singapore.
Tropika Club Deals – Search for the best voucher and coupon deals. Tropika Club Deals is ideal for customers who want to discover the best deals without having to commit to a specific appointment date and time. Choose from guaranteed discounted deals in the categories of hairstyling, hair removal, facial & aesthetics, body slimming, brows & lashes, nails & makeup, massage & spa or fitness & wellness. Customers can also buy vouchers as gifts or to use for the future.