Top 10 dehumidifiers in Singapore to help you get rid of stuffy air
If you live in a humid country like Singapore, you know how stuffy and uncomfortable the air can be. A dehumidifier can help to remove the excess moisture from the air, making your home more comfortable. In this article, we will share with you the top 10 dehumidifiers in Singapore to help you get rid of stuffy air.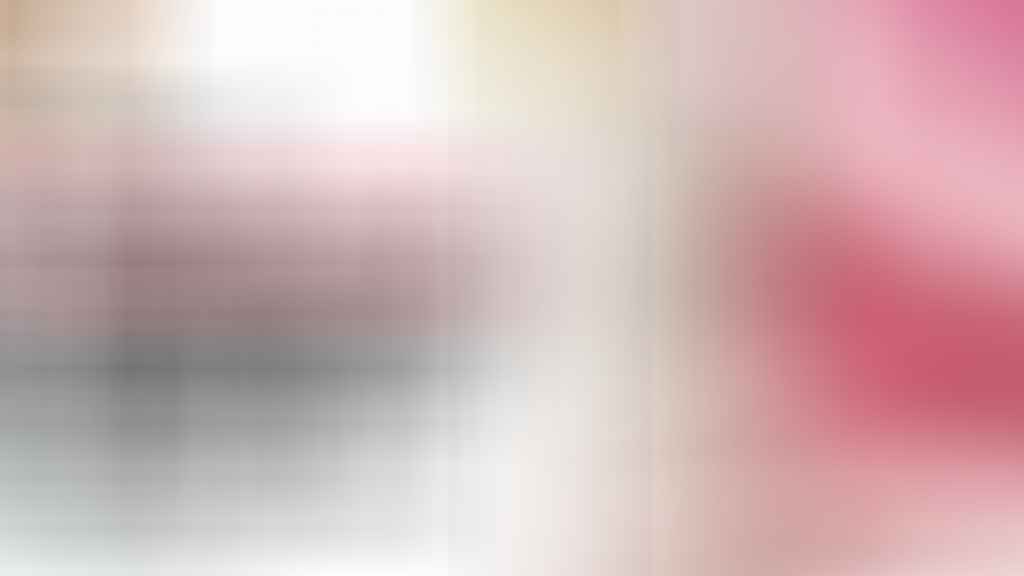 ---
#1 – XIAOMI Smart Dehumidifier 22L
Description:
As Xiaomi's first dehumidifier product, Mijia Smart Dehumidifier 22L uses high-quality dual-rotor compressors with low resonance and low noise. The circular structure of the fuselage, the curved heat exchanger, and the top air outlet design ensure a larger dehumidification range and meet the dehumidification needs of many family rooms; the five-fold noise reduction design reduces the working noise of the product to a minimum of 35.5d8 (A) , In a leading position in similar products.
Brand: XIAOMI
Features: features of the product
Daily Dehumidification Capacity: 22 Litres
3 Modes (Multi purpose / Dry / Sleep)
Auto-Start / Stop
Helps Clothes Dry Faster
4.5L Water Tank (up to 8 Hours Continuously)
Control with Mijia App (Chinese Region)
Low Nosie 35.5dB
Specification: product specifications
Weight: 12.5Kg
Product size: 300 x 660mm
Maximum input power: 450W
Power supply: 220V~50Hz
Maximum input current: 2.05A
Noise: <=41dB(A)
High temperature dehumidification capacity: 22L/D(30℃/80%RH)
Water tank volume: 4.5L
Pricing: $344.90
Where to Find: Link here
---
#2 – SAMSUNG BlueSky 3000 34 ㎡ Air Purifier Dehumidifier
Brand: SAMSUNG
Features: features of the product
Filter configuration: Ultrafine filter, Charcoal deodorization filter, Dust collection filter
Sensor: PM10, Gas | Fine dust removal | Super Fine dust removal
VOCs (birdhouse syndrome) removal
Cleanliness display (4 levels) | Air volume control: 3-stage
Mode: Automatic, Manual, Sleep | Filter check notification | Soft touch | Timer
Specification: product specifications
Weight: 8.2kg
Energy efficiency: Class 3 | Power consumption: 30W
Size: 35 x 54 x 35cm
Pricing: $195.84
Where to Find: Link here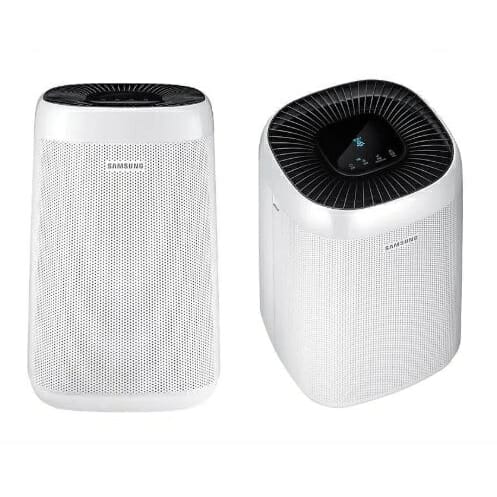 ---
---
#3 – LG MD19GQGA1 PuriCare™ Dehumidifier
Description:
The compressor determines the operating efficiency, performance, and noise level of the dehumidifier. LG Dual Inverter Compressor is effective in energy-saving, strong performance, low noise level, and is extremely durable
Inverter Compressor comes with 10 years warranty for long-lasting durability
Brand: LG
Features: features of the product
Ionizer
Convenient Design
LG ThinQ™(Wifi)
Cozy Home with Dual Inverter
Smart Efficiency
Less Noise
Specification: product specifications
Weight: 16.7kg
Dimensions: 415mm (W) x 685mm (H) x 296mm (D)
Volume Capacity: 5.3L
Pricing:$699.00
Where to Find: Link here
---
_

Read Also:

How to Deal with Your Partner's Snoring

_
---
#4 – HomePro DHU2200 Dehumidifier
Brand: HomePro
Features: features of the product
HomePro – Singapore brand. Based on customer feedback, the quality issues are less than similar ones.
2.2L big water tank.
500-600 ml per day dehumidificaiton capability, under 80% humidity.
Remote control, LED display.
Glass front, more high-end than the plastic front of similar ones.
Specification: product specifications
Weight: 2KG
Product Size : 365x 245x 130 mm
Model: DHU2200
Category: Dehumidifier
Water Tank Capacity: 2.2L
Voltage/ Power: 220-240V/ 80W
Pricing: $62.90
Where to Find: Link here
---
#5 – ION PUREAIR Dehumidifier Air Purifier
Brand: ION PUREAIR
Features: features of the product
Absorb/Dehumidify upto 800mL/Day
H13 Hepa Filter (Medical Grade) effectively filter virus, bacteria and germs.
1600mL Tank,can store ~3days
Timer setting and display
Built-in Negative Ioniser (Can be On/Off)
Setting/Humidity Display
Higher Air Purification efficiency
More compact design
Noise 40dB
Effective area up to 40m2
Specification: product specifications
Weight: 1.5kg
Product Size(CM): ~22x20x33(H)
Pricing: $42.90 – $99.90
Where to Find: Link here
---
---
#6 – Simplus Dehumidifier
Description:
Don't let moisture and damp ruin your day. Whether you have a damp problem with your walls or moisture comes from the bathroom or slow drying clothes, the result can be unbearable and gain a greater risk of respiratory illness. Let Simplus Dehumidifier brings you a super comfortable experience. It combines efficiency, portability and simplicity so that you can live a happier and healthier life!
Simplus Dehumidifier uses Thermo-Electric Peltier Tech to make special dehumidifying element to condense air moisture through temperature difference from outside to inside: the fan in the dehumidifier can suck air into the machine, the humid air passes through the Peltier element, its temperature decreases, the moisture in the air will condense on the surface of the Peltier element and accumulate to become water droplets which finally flow into the water tank.
Thanks to the Thermo-Electric Peltier Module, Simplus Dehumidifier does not need to use any compressors or other parts that generate loud noise. Noise is less than 35dB, no annoying sound, not affect your work, sleep or study.
Brand: Simplus
Features: features of the product
Smaller size productnation
Ultra quiet productnation
Super power saving productnation
Water Tank Capacity: 600ml
Specification: product specifications
One touch control
Auto power-off when water tank is full
Power: 23W
Low Noise ≤ 35db
Pricing: $55.90
Where to Find: Link here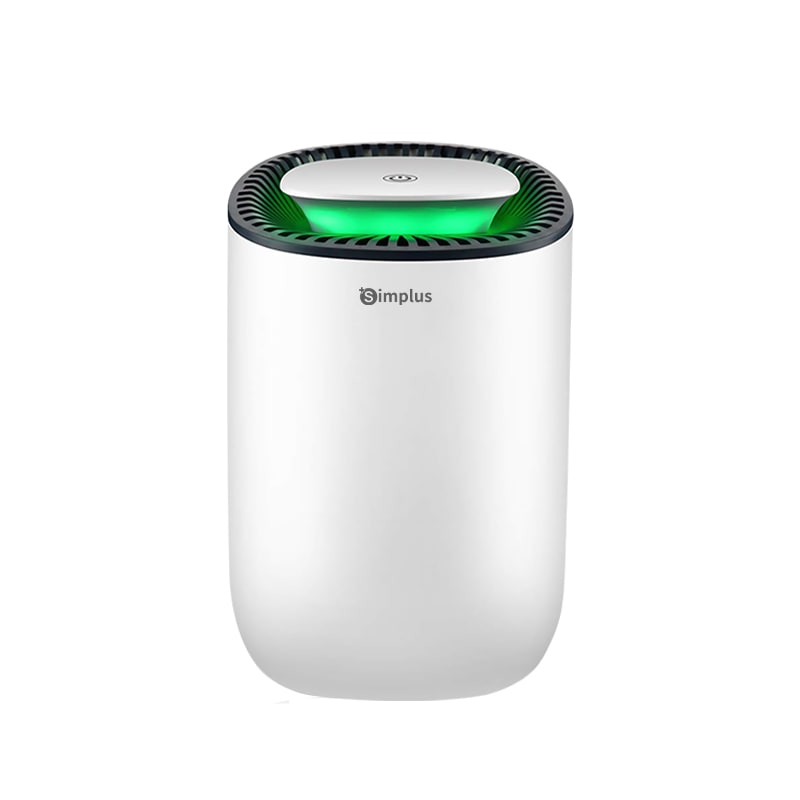 ---
#7 – Yangzi Dehumidifier with 800ml Water Tank
Brand:Yangzi
Features: features of the product
One-Key Dehumidification
Auto Stop if a full tank
super low noise
circular wind
stylish design
suitable for a small room
upgraded power supply won't overheat
suitable for home usage
800ml water tank
dry clothes anti-mold
300ml/24h
external water pipe
Specification: product specifications
Weight: 1KG
Dimensions: 160*140*230mm
Colour: Black
Pricing: $36.90
Where to Find: Link here
#8 – Xiaomi Mi Smart Antibacterial Humidifier
Description:
Xiaomi Mi Smart Antibacterial Humidifier provides healthy air humidification, the device is made of a cylindrical white monoblock 33.6 cm high and 20.7 cm in diameter. The device is made in a minimalist style. When it is cold, heat the room to a milder temperature, when the air in the room dries, use a humidifier to keep it moist. The lower surface of the humidifier is equipped with special anti-slip feet for greater stability.
Inside the Xiaomi Mi Smart Antibacterial Humidifier there is a 3.5-litre water tank, one filling of the humidifier is enough for 16 hours of operation. On the outer surface of the body there is a water level indicator made in the form of a thin strip of dark plastic. The water in the tank is disinfected with a cold cathode ultraviolet lamp (CCL), thanks to which the lamp's glow can kill up to 98.8% of all bacteria. Additionally, all parts that come into contact with water are made of ABS plastic with an antibacterial coating, thanks to which pathogenic bacteria are destroyed in the tank.
The principle of operation of Xiaomi Mi Smart Antibacterial Humidifier is that water from the main tank after disinfection with an ultraviolet lamp goes to the ultrasonic resonator. The resonator is equipped with a piezoelectric element that generates up to hundreds of vibrations per second, breaking large drops of water into small ones and turning them into a mist. Dry air from outside is sucked into the humidifier by the fan and passed through the water mist suspension. This principle of operation of the Smartmi antibacterial humidifier allows maintaining high humidity in the room with very quiet operation.
The air humidifier is equipped with a Wi-Fi network (2.4 GHz), so the device is controlled by the MIJIA application. From your smartphone you can set operation time, as well as room humidity level. The application also informs about the level of water remaining in the tank.
The device is equipped with a special protection system against operation without water, which enables automatic switching into standby mode if the water in the tank runs out. When the air humidifier detects a water shortage, it automatically switches to standby mode, ensuring safe operation.
Brand: XIAOMI
Features: features of the product
Ultrasonic, Xiaomi air humidifier
Large capacity 3.5 l water tank
Working principle
Intelligent control
Intelligent security features
Control With a smartphone
Specification: product specifications
Operating voltage:220 V / 50 Hz
Performance: 384 ml / h
Colour: White
Power :30 W
Pricing: $79.90
Where to Find: Link here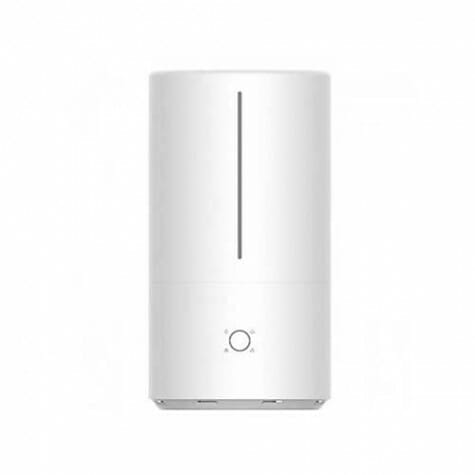 ---
#9 – Mistral 1.2L Tabletop Dehumidifier
Brand: Mistral
Features: features of the product
1.2L Transparent water tank
Inner mood lighting
Detachable filter for easy cleaning
Hidden handle for easy carry
Automatic power off when water overflow
Silent Power 41dBA
Removal Capacity: 320ml/day
Specification: product specifications
Net Weight: 1.3 KGs
Gross Weight: 1.5 KGS
Dimensions: L137*W137*H258mm
Model: MDH012
Voltage: 9V~50-60Hz
Tank Gross Capacity: 1.2L
Pricing: $99.00
Where to Find: Link here
---
#10 – "VOAR" MOA dehumidifier
Description:
Peltier Effect uses semiconductor technology to get rid of moisture. It is efficient compared to electricity usage, minimizing the size of the product, and reducing the burden of electricity bills due to low power, and very low electrical noise.
A typical dehumidifier creates a hot wind during dehumidification, which increases room temperature. In contrast, MOA dehumidifiers use the principle of passing through cold and hot plates to remove moisture without heat. With MOA dehumidifiers, you don't have to worry about the hot summer dehumidifier fever.
The automatic water level detection sensor is built in and automatically shuts down when the water is full. Use it safely when you go out without worrying.
MOA M1000 also has an air cleaning function along with dehumidification. With just one MOA M1000, you can enjoy both dehumidification and air cleaning.
Brand: VOAR
Features: features of the product
Small but powerful
Remove moisture without raising the temperature
Automatic water level detection sensor
The New-Only function for MOA M1000 — Air Cleaning
Specification: product specifications
Weight: 2.7kg
Water Tank Capacity: 1,000ml
Daily dehumidification volume : 750ml
Area of use: 30m2
Power consumption: 25W
Filter Recommendation Period: 6 months
Size: 195*215*315mm
Pricing: $29.85 – $179.56
Where to Find: Link here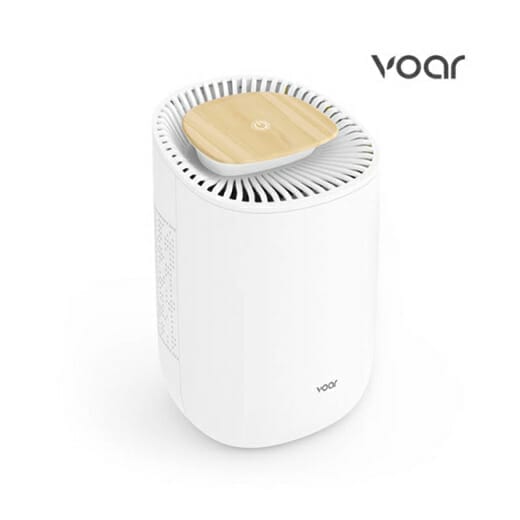 ---
Have a Product to Recommend?
Your contribution is valuable to us! Are there any outstanding brands that you believe should be added to our list? If so, please send your recommendations to us at [email protected]. Tropika Club will review your suggestions and update the list accordingly. Thank you for your help in making our list as comprehensive and accurate as possible.
---
Meanwhile, Check Out Tropika Club's Ecosystem of Websites

Tropika Club Magazine – Tropika Club Magazine is a Singapore-based publication that features articles on a wide range of topics with a focus on local businesses and content for the region. The magazine emphasizes supporting local businesses through its #SupportLocal initiative, which includes coverage of everything from neighborhood hawker stalls to aesthetic clinics in town. In addition to highlighting local businesses, Tropika Club Magazine also covers a variety of local content, including beauty, lifestyle, places, eats, and what's on in Singapore and the Asia Pacific region.
Tropika Club Deals – Tropika Club Deals is a leading online deals and voucher shopping site in Singapore, offering amazing discounts on beauty, wellness, and fitness products and services. It's the perfect platform for customers who want to discover the best deals without having to commit to a specific appointment date and time. These deals are available at major beauty stores, facial salons, hair salons, and other brands in Singapore, with no minimum spend required. Choose from guaranteed discounted deals in the categories of hairstyling, hair removal, facial & aesthetics, body slimming, brows & lashes, nails & makeup, massage & spa or fitness & wellness. Tropika Club Deals is also ideal for customers who want to buy vouchers as gifts or to use for the future. So whether you're looking to save money on your next haircut or want to treat yourself to a relaxing massage, Tropika Club Deals has got you covered with the best voucher and coupon deals in Singapore!