Top 10 Best Lip Stains in Singapore
Often taken aback by the pale-faced zombie looking back at you in the mirror? Why not add a bit of colour to your face with some of the best lip tints? Lip tints are well known for their long-lasting formulas and beautiful finishes, also versatile and easy to apply. They are made to stain the lips to give it either a matte or glossy finish. Furthermore, as they are lightweight, they don't feel heavy or uncomfortable on your lips. The Tropika Club team has rounded up Top 10 Lip Stains in Singapore to keep your lips looking lush. Check them out!
---
1. Benefit Benetint Cheek & Lip Stain
Description: Benefit Benetint lip stain is the sexiest flush you can get from a bottle. A kiss-proof and smudge-proof, indelibly sheer tint, it gives an innocent yet provocative glow to keep everyone guessing.
How to Use:
Apply Benetint evenly on lips.
Draw three small strokes across the apple of your cheek.
Blend quickly in a circular motion with fingertips.
Pricing: $30.00 for 10ml
Where to Find: Amazon
---
2. 3CE Velvet Lip Tint
Description: Velvet lip tint incorporates an oil-packed formula specially made to deliver a vivid and velvety matte texture. When this tint from lip stain is applied, the lips are first encased with a layer of oil upon which pigments gently melt, resulting in a dewy sensation with a matte finish.
How to Use:
Use on bare lips.
Glide gloss from the centre to the corners of lips, top and bottom.
Might feel a slight tingling sensation that can last up to 5 minutes, this is normal.
Pricing: $20.00 for 4g
Where to Find: Amazon
---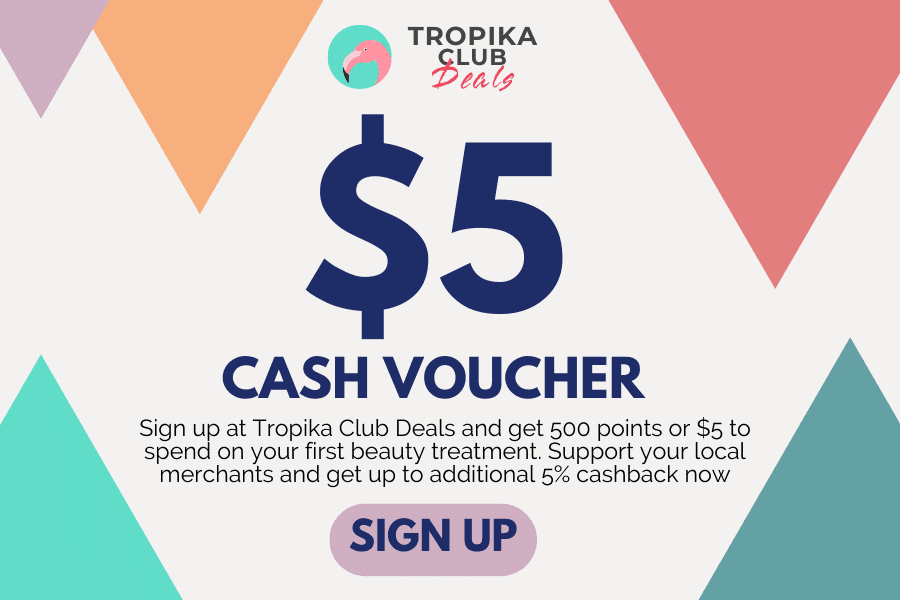 ---
3. YSL Beauty Rouge Per Couture Vernis a Levres
Description: Vernis à Lèvres Glossy Stain combines the texture and shine of a gloss with the long-wear of a stain for a truly innovative lip product. A lightweight texture that immediately melts onto lips. Vernis à Lèvres Glossy Stain delivers intense glossy colour for an extremely long lasting new kind of shine. The applicator's unique slanted tip and short soft bristles allow for flawless application with perfect precision.
How to Use:
FOR A NATURAL SHINE – Apply one coat on the center of the lips and brush towards the outer corners.
FOR MORE COVERAGE AND SOPHISTICATION – Apply two coats then dab on the formula generously over lips.
Pricing: $52.00 for 6ml
Where to Find: Amazon
---
4. Elf Cosmetics Radiant Gel Lip Tintte
Description: A refreshing weightless gel tint that provides radiant sheer color and is enriched with Purified Water that hydrates and feels cool on contact. This long-wear lip color stains the lips for that "just bitten" effect. Infused with nourishing Rosewater and Vitamin E for a splash of hydrating color. The formula is extremely comfortable and great to wear alone or as a base to your favorite e.l.f. gloss for a vibrant effect.
How to Use:
Glide a thin layer of color directly onto lips.
Allow it to dry between applications and reapply if desired for more intense color.
Coat with lip gloss for extra shine.Can also be used as a light blush.
Pricing: $10.50 for 6ml
Where to Find: Shopee
---
5. Etude House Dear Darling Water Lip Tint
Description: A moist-fruity water tint with the feeling of refreshing fruits bursting. Bright vivid cherry color will make the lips look more lively and energetic. The vitamin and moisturizing pomegranate and grapefruit extract will hydrate your lips and the tint is absorbed quickly and stays on without feeling sticky.
How to Use:
Put on dry bare lips, swipe quickly. Allow to dry.
Lightly dab onto center of lip for gradation.
Apply again if you want it darker.
Pricing: $8.90 for 4.5g
Where to Find: Etudehouse
---
---
6. Sephora Lip Stain Metal
Description: Rediscover the made in Sephora lip stain available in new ultra-trendy metallic shades. Their shiny pearly shimmer will give your lips an electrifying colour with full-coverage. Long-lasting, its transformable and creamy texture will seduce you by transforming into a light velvety coat upon application. Made with avocado oil, it provides uncompromising comfort.
How to Use:
Draw around the lip contour with the mini pencil, by drawing a line very lightly beyond their natural contour.
Apply directly to your lips. Start in the center of your lips and gently spread towards the corners of your mouth.
Pricing: $20.00 for 5ml
Where to Find: Amazon
---
7. A'PIEU Water Light Tint
Description: Adheres to lips lightly to create a moisturizing luster without the feeling of stickiness.
How to Use: Gently apply a moderate amount from the inside of lips to the outside.
Pricing: $8.00 for 4g
Where to Find: Shopee
---
8. M.A.C Cosmetics Versicolour Stain
Description: This gloss-stain fusion of Versicolour ascends to the next level. Its watery-light formula glides on creamy and comfortable to impart long-wearing, saturated full coverage and an always-fresh wet finish. Its 12-hour, intense staining power promises to last far into the day and night.
How to Use: Apply directly to the lips with an applicator.For optimal lip definition, use with a lip pencil.
Pricing: $24.99 for 8.5ml
Where to Find: Amazon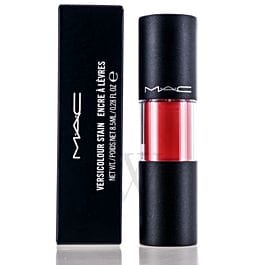 ---
9. CLIO Mad Matte Tint
Description: CLIO Mad Matte Tint is a long-lasting lip tint that gives a matte finish with premium color while leaving lips hydrated and comfortable. An intense, long-wearing lip tint produces excellent colour payoff with a velvety finish.
How to Use:
Adjust the amount using the applicator.
Apply generously on the inside of the lips to create a gradated look.
Fill in the entire lip area for a bold and dramatic finish.
Pricing: $20.00 for 4.5ml
Where to Find: Shopee
---
10. Laneige Tattoo Lip Tint
Description: This highly pigmented tint offers lightweight texture and intense colour that lasts long almost like a tattoo. Its lightweight, fast-drying formula offers a light texture that quickly fits onto the lips to create a non-sticky smooth satin finish. Lightweight silicon oil ensures a satin finish without leaving the lips feeling dry. A lip knife applicator similar to a painting knife makes for easier lining and drawing.
How to Use: Apply on the lower lips first then on the upper lips to get a full or gradient lip-look.
Pricing: $32.00 for 6g
Where to Find: Sephora
---
Got a Product to Suggest?
We need your assistance! Do you have a great experience with any products that fall into this category and would like to recommend for them to be listed? If so, do write to us via our email. Tropika Club will do a review of your recommendations and update the list accordingly.
---
Meanwhile, check out Tropika Club's Ecosystem of Websites

Tropika Club Magazine – Tropika Club Magazine crafts articles on all things Singapore, but with a greater emphasis on local businesses based on our #SupportLocalSG initiative. We check out and feature local businesses of all categories, ranging from your neighbourhood hawker stalls to the aesthetic clinics in town. We also cover local content ranging from beauty, lifestyle, places, eats and what's on in SIngapore. Our Top 10 rankings include local food and service establishments based in different regions in Singapore.
Tropika Club Deals – Search for the best voucher and coupon deals. Tropika Club Deals is ideal for customers who want to discover the best deals without having to commit to a specific appointment date and time. Choose from guaranteed discounted deals in the categories of hairstyling, hair removal, facial & aesthetics, body slimming, brows & lashes, nails & makeup, massage & spa or fitness & wellness. Customers can also buy vouchers as gifts or to use for the future.