Top 10 Spa And Massage Services In Western Singapore
Unwind Yourself in one of the Top 10 Spa and Massage Places in the West region of Singapore.
Everyone deserves to be treated with love. The fact that society is running at full speed, stress is taking a toll on our lives. Sometimes, you just need a massage to rid the stress and refresh the body. As they always say, "you are one massage away from good mood". Today, The Tropika Club Team has rounded up the Top 10 Spa & Massage Services in the West region of Singapore (this includes Jurong, Boon Lay & Bukit Timah areas) that will help you to find that perfect place. Read on, and pamper yourself with love today!
---
No Time to Read? Here's a Snappy Summary of This Article
Introduction: The article introduces the top 10 spa and massage services in the western region of Singapore, which includes Jurong, Boon Lay, and Bukit Timah areas.
---
#1 Skin Lab 360
Introduction: Skin Lab 360 is one of the famous beauty salons and spas in Singapore. They are also a body massage, skincare, slimming, and hair care center with manicure and pedicure services as the secondary activity. Skin Lab 360 embodies the comprehensive approach to beauty and wellness. Decked out in the latest salon equipment and beauty products, they can provide state-of-the-art beauty treatments for facial and skin rejuvenation, permanent hair & moles removal, milia seeds, painless eyebrow tattoo removal, and eyebrow reshaping.
The Treatment: Neck and shoulder soreness often? Come try out the East and West Bodong Therapy at Skin Lab 360! They are using the energy-clearing method to excrete intracranial toxins and exhaust gases to relieve stress. This deep tissue therapy can help to "open up" your meridians and promote blood circulation regulation. Indulge in the spa experience now.
Check them out at:
Location: No. 1 Jalan Anak Bukit, #B1-14/16, Bukit Timah Plaza, Singapore 588996
Hotline: +65 6466 3193
---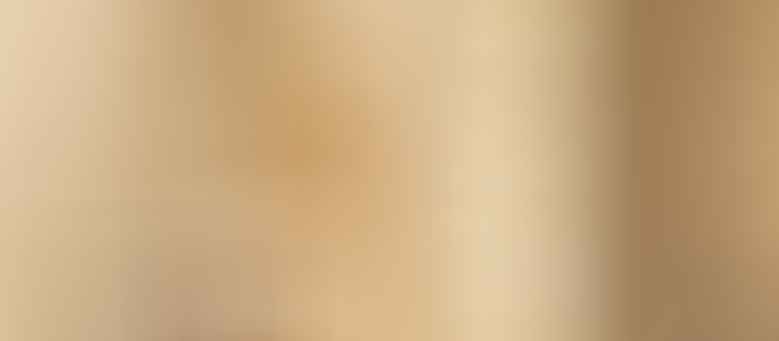 #2 Avone Beauty Secrets (JCube)
Introduction: Avone Beauty Secrets (ABS) is the only Beauty and Embroidery Faceworks Chain in Singapore to receive recognition from the prestigious International Beauty And Health General Union of Korea. They believe in delivering a total experience to their precious customers. They get to be pampered with reliable and trusted services by top-notch professionals in a comfortable and cozy ambiance, enjoying high-end treatments at very affordable prices. Be pampered with confidence only at Avone Beauty Secrets!
Avone Beauty Secrets (ABS) is the only Beauty and Embroidery Faceworks Chain in Singapore to receive recognition from the prestigious International Beauty And Health General Union of Korea. That is only one of the many testaments to their 18 years of mastery in Beauty and Embroidery Faceworks – they have earned rave reviews from bloggers and the media alike.
Their Signature Embroidery behaves like semi-permanent makeup. With your pain tolerance in mind, they use the latest embroidery technique to minimize discomfort. And, a medical-grade anesthetic is applied afterward. By the end of it all, you'll not only look beautiful but feel beautiful too.
The Treatment: It's time to rebalance and revitalize your body. Avone Aroma Therapy is an ancient therapeutic treatment that encompasses a full-body mask with a full-body massage. It combines elements of shiatsu, reflexology, and Swedish massage techniques by using a precious blend of pure aromatic oils to calm your nerves and restore your spirit and mind.
Fancy to out their ultimate relaxation therapy too? This therapy includes a luxurious body scrub with massage focusing mainly on the back, and it comes with ear candling too. This therapy helps to relieve your tension, headache, and stress and removes impurities which improves one's breathing system and sinus conditions. Check out their Facebook and Instagram pages for the latest updates, or read their TripAdvisor reviews for the latest customer feedback.
Check them out at:
Location: 2 Jurong East Central 1, #02-12, Singapore 609731
Hotline: +65 6592 0788
---
#3 Theresa Body Skin Wellness (Jurong East)
Introduction: With five outlets located island-wide, Theresa Beauty prides itself on bringing a world of organic beauty to your neighbourhood. Backed with more than 33 years of history, and a philosophy that beauty comes from within, the beauty parlour prides itself in a total combination of internal health and external spa treatment. A beautiful inside-out transformation is what Theresa Beauty promises to give you. Theresa Beauty first opened as a humble store in Ang Mo Kio in 1987. They pride themselves in providing an organic approach to weight management and enhancing health in their total wellness centres. With the support of their loyal customers and team of aestheticians, they are a household name in Singapore's beauty and wellness scene.
From body massage services to facial beauty treatments, Theresa Beauty remains at the cutting edge in the beauty industry. They even have Prenatal Massage, Postnatal Massage, and even Ancient Asian Therapy (inspired by TCM Meridian Massage) for mothers or soon-to-be mothers.
The Treatment: Tension of expecting mothers with 5 to 8-month pregnancy? Prenatal Massage is their signature treatment by offering slow and soft strokes to ease your discomforts while keeping your baby safe and healthy. During your pregnancy, your body will enter a beautiful transformation. However, during this process, you may encounter discomforts of water retention, soreness, stress, and swelling. Besides, Theresa Body Skin Wellness offers Postnatal Massage after your pregnancy. This massage is a full recuperation to bring your hormones back to pre-pregnancy levels. Their Postnatal Massage is thoughtfully designed to:
Tone your body
Improve Lactation
Relieve Post Surgery Swellings
Restore Womb Recovery
Check them out at:
Location: Blk 130, Jurong Gateway Road, #01-217, Singapore 600130
Hotline: +65 6565 8887
---
---
#4 Oriental Remedies (Jurong East)
Introduction: At Oriental Remedies Group clinics, their physicians use all natural ingredients and incorporate their TCM expertise as well as integrative therapies into their beauty series treatments. They use the Chinese medical treatments ranging from herbal remedies and acupuncture clearly defining this belief to the treatment of their patients has to be done at the root of the causes.
Oriental Remedies Group (ORG) is a leading patient-centered healthcare provider. They're a leading healthcare organization offering effective integrative therapies grounded in Traditional Chinese Medicine (TCM) enhanced with medical technology. They have grown to a team of bilingual physicians who, on average, have more than ten years of Traditional Chinese Medicine experience. Trained in both Biomedical Science and Traditional Chinese Medicine, their physicians are well-equipped with scientific knowledge and wisdom from traditional medicine. They aim to help everyone who passes through their doors feel better faster through the implementation of tech-enhanced treatments. In their medical halls, they adopt a holistic approach to health and wellness, fusing conventional TCM therapies and modern integrative therapies. Their signature TCM treatments include Moxibustion, Acupuncture, Cupping, Guasha, and Tuina Massage. As for their integrative therapies, you can try their Electro-lymphatic Therapy and Far-Infrared Therapy. Meanwhile, their beauty facial treatments include Facial Acupuncture Treatment with ELT, and Facial Acupressure, and Natural Mask.
The Treatment: Looking for a traditional massage? Oriental Remedies offers Tuina Massage to customers. It requires the use of fingers, hands, and elbows, to apply different techniques such as kneading, rolling, pressing, and rubbing. The motion helps to remove blockages along the meridians and stimulate blood to promote healing. Check out their Facebook and Instagram pages for the latest updates, or read their TripAdvisor reviews for the latest customer feedback.
Check them out at:
Location: Blk 253, Jurong East Street 24, #01-227, Singapore 600253
Hotline: +65 8742 2163
---
---
#5 Masego The Safari Spa
Introduction: Masego The Safari Spa is the first and only safari-themed spa in Singapore. They are using safari tents as their treatment rooms and can be used for holding corporate events and private functions. The spa combines the use of natural herbs and massage techniques to create a unique selection of healing spa therapies. Experience ultimate relaxation at MASEGO The Safari Spa. Singapore's only 6,500 sq ft safari-themed spa in Jurong beckons! Inspired by resort-like safari living, this lush haven is a perfect place for you to luxuriate in relaxing massage treatments.
Their signature massage is the Tropical Abyss Deep-Tissue Massage – effective deep-tissue kneading and manipulation targets tense muscle groups, a full-body massage perfect for body contouring and figure-sculpting. Another one of their interesting treatments is the Red Ginseng Gua Sha Facial, which is inspired by traditional healing treatments. This could be one of the most revitalizing facial treatments you could try. The facial treatment also uses special Guasha facial massage techniques that not only enhance your skin's ability to absorb skincare products but also lift and firm up your face. Look for express treatments. Try their Jungle Fever Quick Massage! It's not only one of the more affordable massages you can find, it instantly relieves tensions in your back, neck, and shoulder muscles, as well as the scalp and head.
The Treatment: Their Tropical Abyss Deep-Tissue Massage helps to unlock and relieve tension and fatigue. You may experience a liberating sense of featherlight wellness too. It is excellent for body toning, figure sculpting, and after-exercise relaxation. Check out their Facebook and Instagram page for the latest updates, or read their TripAdvisor reviews for the latest customer feedback.

The Jungle Fever Quick Massage is a 30-minute quick massage that instantly pampers your overworked back, neck, and shoulder muscles as well as the scalp and head. This quick massage works to put every strain of your muscle into a "rest and relax" mode for a complete rejuvenating experience.
Check them out at:
Location: 333 Boon Lay Way, Level 4 Safra Jurong, Singapore 649848
Hotline: +65 6790 1661
---
#6 Mary Chia (Jurong Point)
Introduction: Mary Chia has always been built on customer trust, combined with the intelligent use of beauty science and state-of-the-art technologies in their treatments and products. Now, more than ever, the Mary Chia brand is vibrant and dynamic, seeking ways to empower individuals to live life more confidently and in greater wellness.
It's more than just a beauty salon. For over 40 years, homegrown beauty and wellness brand Mary Chia has been honing its expertise in quality skincare & weight management for women from its humble beginnings. They empower individuals to exude their inner glow with the help of their cutting-edge treatments and products. Today, they have ten branches across Malaysia & Singapore serving legions of loyal customers. In the cutting-edge of medical aesthetics, Mary Chia offers the Cryoboost facial, one of the most state-of-the-art facial treatments in Singapore. This treatment combines hot and cold hammer massage techniques, stimulating blood circulation and rejuvenating your skin complexion.
For a tailored experience, they also have customized face therapy and slimming regimens. They know different strokes work for different folks.
The Treatment: Want a weekend to relax and de-stress? Get a massage therapy that can help you wind down at Mary Chia's Pampering Spa with Full Body Massage. By doing this massage, your nervous system enters a "rest and digest" mode while improving your bone blood supply.
Check them out at:
Location: 63 Jurong West Central 3, #B1-100/101/102, Singapore 648886
Hotline: +65 6793 0166
---
#7 Chrysalis Spa (Westgate)
Introduction: Chrysalis Spa is a one-stop spa haven with a total of 5 outlets in Singapore. The spa has been certified by CaseTrust, an accreditation arm of the Consumers Association of Singapore (CASE). Thus, customers can have confidence in the professionalism and good business practices of Chrysalis Spa.
The Treatment: Mothers, come have a look here! Chrysalis Spa are offering Post-Natal Body Massage for mothers. It assists you back to your pre-pregnancy form and rejuvenates the abdominal wall muscle and uterus. It also helps to increase blood circulation and oxygen to your muscles to get rid of the toxins. This massage is recommended to be done one week after normal delivery and 4 to 6 weeks after C-section. Do check with your doctor for approval before going for this massage. Enjoy the friendly service and soothing massage here. Check out their Facebook and Instagram pages for the latest updates, or read their TripAdvisor reviews for the latest customer feedback.
Check them out at:
Location: 3 Gateway Drive, #B1-43, Westgate, Singapore 608532
Hotline: +65 6567 5393
---
#8 CITISPA
Introduction: Since its founding in 1975, CITISPA reveled in the pursuit of the ultimate wellness experience. To cater to the unique needs of each woman, they created four distinct concepts: CITISPA Suites, SHINE Studios, SPA CLUB, and DERMACARE CLINICS. With that, they are meticulous in providing easy access to beauty and spa treatments, opening 17 locations across the city and its various town centers. They continue their excellence in beauty and spa treatments by partnering with leading skincare firms from across the world, enhancing their over 80 types of Spa, Face, and Body treatments on offer.
The Treatment: A signature treatment of theirs is the 3-Step Figure Transformation treatment. Patented, scientifically proven, and certified by international associations, this non-invasive treatment helps you achieve a leaner figure through three steps: Fat Burn, 517 LipoSLIM, and Cellu-Tone Contouring.
Check them out at:
Location: 1 Bukit Batok Central Link, West Mall, #05-05/06, S658713
Hotline: +65 6686 0128
---
---
#9 New Wellness Spa
Introduction: New Wellness Spa is an authentic SPA in Singapore by serving its customers with full body massage, foot massage, and other add-on beauty and relaxation services.
The Treatment: If you want to spice up your troubled day, then be sure to get the best massage therapist in New Wellness Spa! Come try out their Swedish massage. It focuses on muscle relaxation, targeting superficial muscles and increasing blood circulation. If you want to reduce stress, this massage therapy is most suitable for your needs.
Check them out at:
Location: Jurong East Street 31, #01-53 Block 343, Singapore 600343
Hotline: +65 6560 7368
---
#10 House of Traditional Javanese Massage & Beauty Care
Introduction: The House of Traditional Javanese Massage & Beauty Care is a mainstay in Singapore's Javanese wellness scene. Since 1999, they have been dedicating themselves to providing authentic Javanese care.
A unique feature of Javanese massage is that it uses the entire hand in the treatment, particularly the thumb. It relies on applying deep pressure around the energy meridians of the body, which improves blood circulation. With that, you're bound to feel re-invigorated after a trip to House of Traditional Javanese Massage & Beauty Care.
The Treatment:
Traditional Javanese Full Body Massage:
Let all your pain and aches melt away with the Traditional Javanese Full Body Massage. It can improve blood circulation and increase energy flow. You could even find relief if you have fibromyalgia, chronic headaches, fibromyalgia, hypertension, lower back and neck pain, depression, and anxiety.
Check them out at:
Location: 102 Jalan Jurong Kechil, Singapore 598602
Hotline: +65 6463 5350
---
Conclusion
If you're looking for some relaxation and pampering in the western part of Singapore, you're in luck. There are many spa and massage services that can cater to your needs and preferences. Whether you want to rejuvenate your skin, relieve your stress, or enhance your beauty, there's a spa for you.
There are many more options that you can explore on our website. You can also book your appointments online and enjoy exclusive deals and discounts. Whether you want to treat yourself or surprise your loved ones, you can find the perfect spa for you on Tropika Club Magazine.
We hope you enjoyed reading this article and learned something new about the spa and massage industry in Singapore. We also hope you feel inspired to visit some of these spas and experience their amazing services for yourself. Remember, everyone deserves to be treated with love and pampered with reliable and trusted services by top-notch professionals. So don't hesitate to book your next spa session today and enjoy the benefits of relaxation and wellness.
Thank you for choosing Tropika Club Magazine as your source of information and inspiration for all things beauty and wellness. We are always here to help you find the best deals and offers on spa and massage services in Singapore. Stay tuned for more articles like this one and don't forget to share it with your friends and family. Have a great day!
Frequently Asked Questions (FAQ)
What are the benefits of spa and massage services?
Spa and massage services can help you relax, rejuvenate, and improve your health and well-being. They can also enhance your beauty, reduce stress, relieve pain, and boost your mood. Some of the benefits of spa and massage services are:
Improved blood circulation and lymphatic drainage
Detoxification of toxins and impurities
Increased metabolism and energy levels
Reduced inflammation and muscle tension
Improved skin condition and appearance
Enhanced immune system and disease prevention
Promoted mental clarity and emotional balance
How often should I go for spa and massage services?
The frequency of going for spa and massage services depends on your personal needs, preferences, budget, and schedule. However, some general guidelines are:
For relaxation and stress relief: Once a month or more
For chronic pain or injury recovery: Once a week or more
For beauty enhancement or maintenance: Once every two weeks or more
How to prepare for a spa and massage service?
To make the most of your spa and massage service, you should prepare yourself physically, mentally, and emotionally. Here are some tips to follow:
Before the service: Drink plenty of water, avoid caffeine, alcohol, or heavy meals, wear comfortable clothing, remove any jewelry or accessories, arrive early to fill out any forms or paperwork, and inform the staff of any medical conditions or special requests.
During the service: Relax your body and mind, breathe deeply, communicate with your therapist about your comfort level and preferences, and enjoy the music, aromas, and sensations.
After the service: Drink more water, avoid strenuous activities or exposure to sun or heat, apply moisturizer or sunscreen if needed, and give feedback to your therapist or spa manager.
Have a Place to Recommend?
Your contribution is valuable to us! Are there any outstanding businesses that you believe should be added to our list? If so, please send your recommendations to us at [email protected]. Tropika Club will review your suggestions and update the list accordingly. Thank you for your help in making our list of businesses as comprehensive and accurate as possible.
---
Meanwhile, Check out Tropika Club's Ecosystem of Websites
Tropika Club Magazine – Tropika Club Magazine is a Singapore-based publication that features articles on a wide range of topics with a focus on local businesses and content for the region. The magazine emphasizes supporting local businesses through its #SupportLocal initiative, which includes coverage of everything from neighborhood hawker stalls to aesthetic clinics in town. In addition to highlighting local businesses, Tropika Club Magazine also covers a variety of local content, including beauty, lifestyle, places, eats, and what's on in Singapore and the Asia Pacific region.
Tropika Club Deals – Tropika Club Deals is a leading online deals and voucher shopping site in Singapore, offering amazing discounts on beauty, wellness, and fitness products and services. It's the perfect platform for customers who want to discover the best deals without having to commit to a specific appointment date and time. These deals are available at major beauty stores, facial salons, hair salons, and other brands in Singapore, with no minimum spend required. Choose from guaranteed discounted deals in the categories of hairstyling, hair removal, facial & aesthetics, body slimming, brows & lashes, nails & makeup, massage & spa or fitness & wellness. Tropika Club Deals is also ideal for customers who want to buy vouchers as gifts or to use for the future. So whether you're looking to save money on your next haircut or want to treat yourself to a relaxing massage, Tropika Club Deals has got you covered with the best voucher and coupon deals in Singapore!