Top 10 Best Hair Loss Treatment Services in Orchard and Novena, Singapore
No Time to Read? Here's a Snappy Summary of This Article
Top Best Hair Loss Treatment Services in Orchard and Novena: A list of the best hair loss treatment services in the prime shopping and medical districts of Singapore, based on customer reviews, ratings, and services.
What is Hair Loss Treatment?: Hair loss treatment is a procedure that aims to prevent, reduce, or reverse hair loss, which can be caused by various factors such as genetics, hormones, stress, aging, or medical conditions.
Why Hair Loss Treatment?: Hair loss treatment can help restore the hair density, volume, and appearance. It can also improve the scalp health, confidence, and self-esteem of the customers.
How to Choose the Best Hair Loss Treatment Service?: You can choose the best hair loss treatment service by considering factors such as the qualifications and experience of the specialists, the reputation and feedback of the customers, the range and quality of the treatments, the location and accessibility of the clinic, and the price and value of the services.
What are the Top Best Hair Loss Treatment Services in Orchard and Novena?: According to the article, some of the top best hair loss treatment services in Orchard and Novena are listed below.
Introduction
Finding the best hair loss treatment services in Singapore can be a daunting task. With so many options available, it can be difficult to make an informed decision as to which service would work best for you. Fortunately, this article will provide you with a comprehensive guide of the top 10 best hair loss treatment services in Orchard and Novena Singapore. Each of these services have been tried and tested by customers, and offer quality and effective treatments for hair loss.
Criterial for Rating
The table can be used to rate each treatment service on a scale of 1 to 5 for each criterion, and then calculate the weighted average score for each treatment service. The higher the score, the better the treatment service.
| Criteria | Description | Weight |
| --- | --- | --- |
| Effectiveness | The degree to which the treatment service can reduce hair loss, stimulate hair growth, and improve hair quality. | 40% |
| Safety | The level of risk, side effects, and complications associated with the treatment service. | 20% |
| Customer Satisfaction | The feedback, ratings, and reviews from previous and current customers of the treatment service. | 15% |
| Price | The cost, payment options, and discounts of the treatment service. | 15% |
| Convenience | The availability, accessibility, and duration of the treatment service. | 10% |
Table: Criterial for Rating
---
1. Wellaholic (Somerset)
Introduction:
Wellaholic is an award-winning aesthetic chain in Singapore with multiple outlets island-wide around Singapore. They are the experts in hair removal, body slimming, technology facials, hair regrowth and teeth whitening. Each of their staff has clocked over thousands of treatment hours. They conduct monthly trainings to ensure a high level of consistency and quality of treatments across their outlets.
Wellaholic offers a variety of hair loss treatments and hair regrowth solutions, including:
Scalp RF Microneedling: This treatment uses radiofrequency (RF) energy and microneedling to stimulate the scalp and promote hair growth.
Microneedling: This treatment involves creating tiny punctures in the scalp with needles, which can help to improve blood flow and nutrient delivery to the hair follicles.
Low-level laser therapy (LLLT): This treatment uses low-level light to stimulate hair growth.
Minoxidil Scalp Booster: This treatment uses minoxidil, a topical medication that is FDA-approved for the treatment of hair loss.
If you are struggling with hair loss, Wellaholic can help you find the right treatment to improve your hair growth and thickness. To learn more about Wellaholic's hair loss treatments, please visit their website or contact their customer service team.
Wellaholic is well-known for their transparent pricing and no hard-selling. They encourage their customers to book first, and pay only after the free consultation during the first appointment. They maintain an occupancy of 30-40% to ensure easy available of slots for booking.
Treatments:
Location: Multiple Location
Contact: +65 8181 1814
Website: Link Here
---
2. Terra Medical Hair & Aesthetic
Introduction:
Terra Medical Hair and Aesthetic Clinic is located in the heart of bustling Singapore, right along Orchard Road. They provide medical aesthetic services, ranging from from non-invasive to invasive procedures such as hair transplantation in their hair loss clinic. They treat hair loss conditions, skin conditions and reverse signs of aging. They do so using their hands, their instruments, their machines and their passion. They embrace new technology to improve outcomes.
Treatments:
Surgical Hair Transplant
Hair Loss Medication
Terra Scalpboosters
Low-Level Laser Light Therapy (LLLT)
Location: 9 Scotts Road, #11-03 Scotts Medical Centre Pacific Plaza, Singapore 228210
Contact: +65 6909 0927
Website: https://terramedical.sg/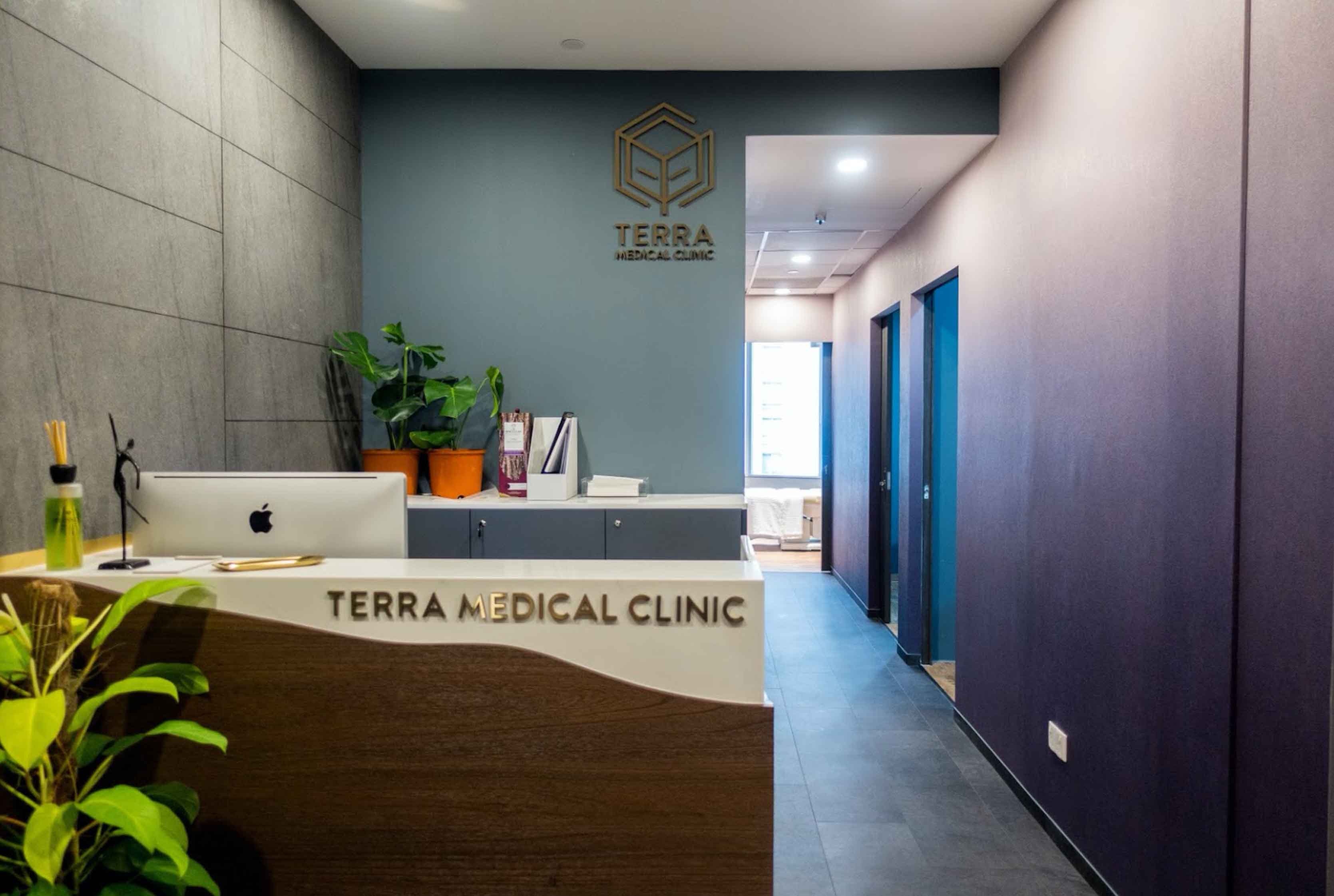 ---
3. Leonica K Trichology
Introduction:
With over 20 years of expertise and a range of bespoke products, Leonica K Trichology is a one-stop trichology centre for all hair and scalp conditions. They provide consultation and treatment to hair and scalp conditions. Specialize in treatment of hair loss, alopecia aerate, hair thinning, male pattern baldness, dandruff, scalp eczema, dry/damaged hair, etc.
Treatment:
Peppermint Shampoo
Elastin Conditioner
Energise Tonic
Scalp Serum
Location: 581 Orchard Road, Hilton Shopping Gallery #02-35, Singapore 238883
Contact: +65 6834 0988
Website: https://leonicak.com/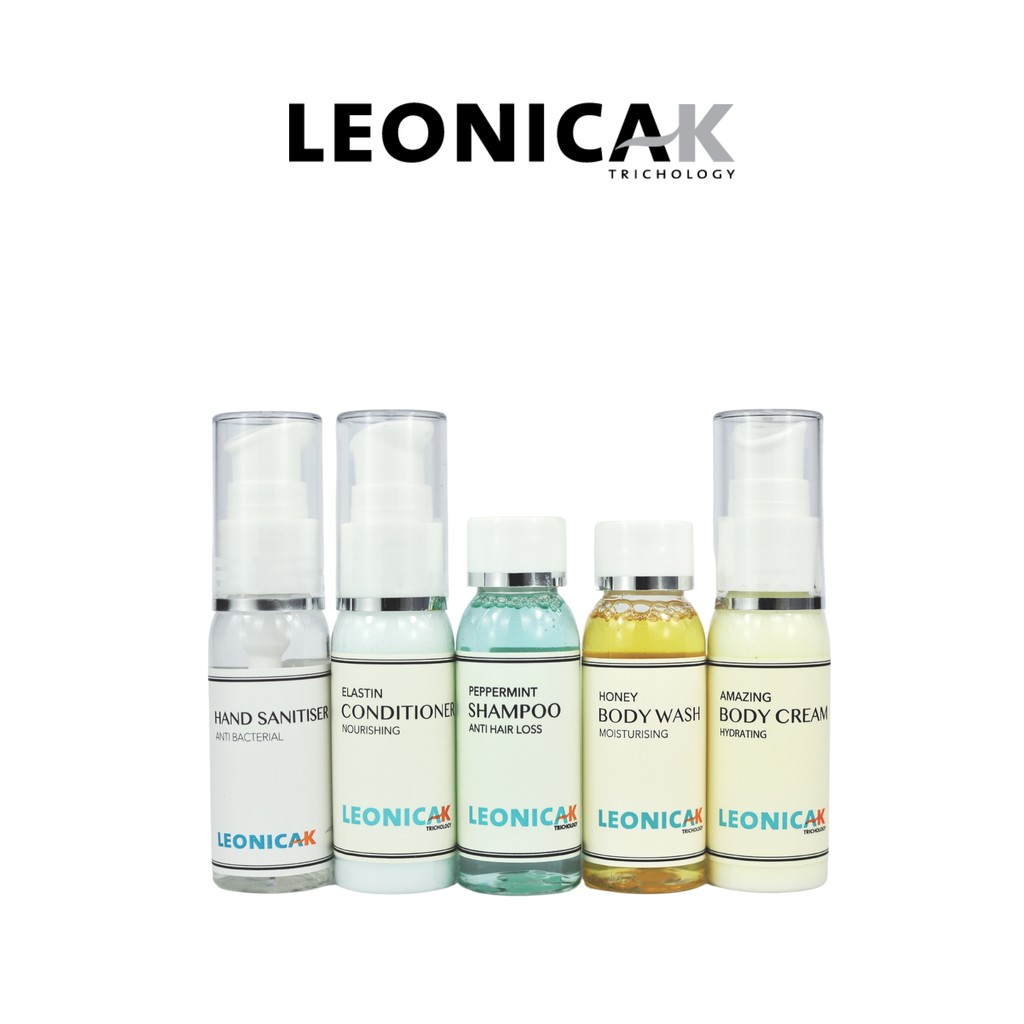 ---
---
4. Svenson Hair
Introduction:
Svenson is a leading hair loss and hair care clinic with over 60 years of experience. Founded in 1956 in London, Svenson has since expanded to over 50 countries worldwide. Svenson's mission is to provide effective and holistic hair and scalp care solutions to clients of all ages.
Svenson's hair loss treatments are based on the latest scientific research and are delivered by qualified trichologists. Svenson also offers a range of hair care products, including shampoos, conditioners, and styling aids.
In addition to hair loss treatments, Svenson also offers a range of other hair and scalp care services, such as scalp massages, hair analysis, and hair styling. Svenson's goal is to help clients achieve the hair they desire, both in terms of appearance and health.
Treatments:
A.P Hair Loss 4-6 Therapy
DEP Infusion Custom Solution
Hair Filler
Revolutionary Stem Cell Action
CAP-LS Therapy
Location: Multiple Location
Contact: +65 6737 8575
Website: https://www.svensonhair.com.sg/
---
5. WELLKIN Hair Scalp Clinique
Introduction:
Wellkin is a leading hair growth and scalp care company with over 14 years of experience. They have a global customer database and have helped thousands of people achieve healthy, beautiful hair. Wellkin's services are tailored to each individual client's needs, and they use a combination of scientific and traditional methods to achieve the best results.
One of the key components of Wellkin's hair growth and scalp care services is the Frances' Hair Growth Formula. This formula is a blend of natural ingredients that have been clinically proven to promote hair growth. The formula is applied to the scalp during a Wellkin treatment, and it helps to nourish the hair follicles and stimulate new hair growth.
Another important component of Wellkin's services is the Wellkin Professional Hair Scalp Management Programme. This programme is a combination of scalp treatments, hair care products, and lifestyle advice. The treatments help to remove dead skin cells and debris from the scalp, which can clog hair follicles and prevent hair growth. The hair care products help to nourish the hair and scalp, and the lifestyle advice helps to reduce stress and improve overall health, which can also contribute to hair growth.
Treatments:
SCALP CARE
WELLKIN RELAXING SCALP CARE PROGRAMS
WELLKIN HAIR LOSS CARE PROGRAMS
FRANCES' DOCTORS HAIR GROWTH PROGRAM
Location: #01-01 Parklane Wing of Goodwood Park Hotel, 22 Scotts Road, Singapore 228221
Contact: +65 6834 2544
Website: https://www.wellkin.sg/
---
_

Read Also:
Top 10 Best Hair Loss Treatment Services in Jurong, Singapore
_
---
6. Luxe Scalp Specialist
Introduction:
They provide top quality scalp care treatments using modernized herbal formulation and trichological techniques. Their hair mask treatment is the only one in Singapore that combines the uniqueness of both Chinese and Ayurvedic herbs, to ensure customer experience the best of both world, Ayurvedic and Chinese herbs has been around for the longest time and the benefits has been proven over the time. Customers seen improvement in just 3 treatments. Customers will experience less oily scalp and lesser hair fall in just 3 treatments.
Treatments:
HERBAL PASTE
Location: Novena Square 2 #02-61, 10 Sinaran Drive, Singapore 307506
Contact: +65 6702 0777
Website: https://www.luxeherbal.com/
---
7. Organic Hair Regrowth Solutions
Introduction:
Organic Hair Regrowth Solutions was founded in 2007 as Organic Hair Professional, one of the first hair salons in Singapore to introduce organic specialised services. The salon takes a holistic approach to hair care, believing that healthy hair starts from the scalp. They use a unique collection of natural and healthy professional products that are free of harmful chemicals and toxins.
The salon offers a wide range of services, including hair cuts, hair coloring, hair styling, and hair treatments. They also have a team of experienced stylists who can help you choose the right products and services for your hair type and needs.
In addition to their regular services, Organic Hair Regrowth Solutions also offers a variety of specialized treatments for hair loss, thinning hair, and scalp problems. These treatments are designed to help improve the health of your scalp and hair, and to promote hair growth.
Treatments:
Scalp Treatment
Hair Treatment
Location: Multiple Location
Contact: +65 6224 8307
8. Papilla Haircare
Introduction:
Papilla Haircare is a specialized hair loss and scalp treatment center in Singapore that focuses on hair-regrowth therapies and treatments for all kinds of scalp concerns. Their unique selling point is their science-based approach to providing solutions for hair loss issues. They have a team of doctors and scientists who have developed proprietary protocols and programs that are backed by scientific research.
One of the most popular treatments offered by Papilla Haircare is the DNA Activator for Hair Thinning. This treatment uses low-level laser therapy to stimulate the hair follicles and promote hair growth. It is a painless and non-invasive treatment that can be done in under 60 minutes.
Treatments:
HAIR LOSS AND REGROWTH
2 .MICRO-PIGMENTATION
Location: 391 Orchard Road, #05-25A/B Ngee Ann City, Singapore 238872
Contact: +65 6465 4565
Website: https://www.papillahaircare.com/
---
9. Eileen Tan Skin, Laser and Hair
Introduction:
Throughout time, hair has been an important aspect of a person's appearance and personality. Color, length, style, and amount have often been associated with youth, sex appeal, health, and power. It's no wonder then, that balding, thinning hair, or receding hairlines is a concern for those coping with hair loss. Hair has been called our "crowning glory." Society has placed a great deal of social and cultural importance on hair and hairstyles. Unfortunately, many conditions, diseases, and improper hair care result in excessive hair loss. People who notice their hair shedding in large amounts after combing and brushing or whose hair becomes thinner or falls out may consult a dermatologist. With the right diagnosis, many people with hair loss can be treated.
Dr. Eileen Tan, a Singapore Specialists Accreditation Board Certified Dermatologist who specializes in treating diseases of the skin, hair, and nails. She has received post-specialist training in North America in managing various hair and nail disorders, hair transplantation, and lasers.
In patients with hair loss, she will evaluate a patient's hair problem by asking questions about diet, medications (including vitamins and health food taken in the last six months), family history of hair loss, recent illness, and hair care habits. In women, hormonal effects may be evaluated by asking about menstrual cycles, pregnancies, and menopause. After examining the scalp and hair, a trichogram (examining hairs under the microscope), blood tests, or a scalp biopsy may be required for an accurate diagnosis. It is important to find the cause and to determine whether or not the problem will respond to medical treatment.
Treatments:
Hair Transplantation
Medical Therapies
Lower level laser light
Location: 38 Irrawaddy Road, #05-38 Mount Elizabeth Novena Hospital Singapore 329563
Contact: +65 6223 8898
Website: https://www.eileentanskin.com/home
---
10. Glower Hair Care
Introduction:
For over 30 years Glower Hair Care has been at the forefront of the treatment of hair care and scalp conditions for the people of Singapore. Their Trichologists provide tailored treatment programs to individuals for a range of hair and scalp issues, by combining premium Chinese and European Herbs with natural treatments.
Treatments:
Cleanse and Control
Manageability and Texturing
Repair and Replenish
Maintain and Protect
Repair and Remoisturise
Restore and Rejuvenate
Location: 190 Clemenceau Avenue 04-18 Singapore Shopping Centre Singapore 239924
Contact: +65 6338 8536
Website: https://glower.com.sg/
---
Conclusion
The quest for finding the best hair loss treatment services in Orchard and Novena, Singapore can be quite overwhelming, given the plethora of options available. However, the key is to look for clinics or wellness centers that offer comprehensive solutions tailored to individual needs. From advanced laser therapy to FDA-approved medications and state-of-the-art hair transplant procedures, there's a gamut of treatments that promise to bring back those luscious locks. What sets the top services apart is their emphasis on a holistic approach. This includes not just tackling hair loss but also addressing the underlying issues like scalp health and hormonal imbalances. Quality of care, technology, and expertise are also crucial factors. Among the ones that shine in these aspects are Svenson, Glower, and of course, Wellaholic, which incorporates cutting-edge technology with a team of highly trained specialists.
From an expert's point of view, when it comes to battling hair loss in the Orchard and Novena areas of Singapore, it's vital to opt for a service that pairs cutting-edge technology with evidence-based techniques. Look for a place that goes beyond just surface-level treatments and digs deep to find the root cause of the problem. The right clinic will offer a range of solutions from medication and nutritional supplements to advanced treatments like Low-Level Laser Therapy (LLLT) or hair transplants. Wellaholic, for instance, offers a comprehensive range of treatments backed by a team of experienced specialists. Remember, the effectiveness of any treatment is significantly enhanced when it is part of a broader wellness strategy that covers everything from nutrition to lifestyle adjustments. Choose wisely, and you'll be well on your way to reclaiming not just your hair but also your confidence.
Frequently Asked Questions (FAQ)
Q1: What are the primary causes of hair loss in Singapore?
A1: The leading causes of hair loss in Singapore include genetics, hormonal changes, stress, poor diet, and underlying medical conditions.
Q2: Why should I choose hair loss treatment services in Orchard and Novena?
A2: Orchard and Novena are known for hosting some of Singapore's best health and wellness centres, including those specializing in hair loss treatments. These establishments often employ advanced technology and evidence-based techniques to address hair loss effectively.
Q3: What types of hair loss treatments are commonly offered in Orchard and Novena?
A3: Common treatments include topical solutions, laser therapy, platelet-rich plasma (PRP) therapy, and hair transplantation.
Q4: How effective are hair loss treatments?
A4: The effectiveness varies depending on the cause and type of hair loss, as well as the specific treatment being administered.
Q5: What is the average cost of hair loss treatments in Orchard and Novena, Singapore?
A5: The pricing varies widely, ranging from S$100 to S$5000 depending on the type of treatment and duration of the package.
Have a Place to Recommend?
We need your help! Do you know any other noteworthy beauty clinics or salons that deserves to be added to this list? If so, do write to us via our email at [email protected]. Tropika Club will do a review of your recommendations and update the list accordingly.
---
Meanwhile, check out Tropika Club's Ecosystem of Websites
Tropika Club Magazine – Tropika Club Magazine crafts articles on all things Singapore, but with a greater emphasis on local businesses based on our #SupportLocalSG initiative. We check out and feature local businesses of all categories, ranging from your neighbourhood hawker stalls to the aesthetic clinics in town. We also cover local content ranging from beauty, lifestyle, places, eats and what's on in SIngapore. Our Top 10 rankings include local food and service establishments based in different regions in Singapore.
Tropika Club Deals – Search for the best voucher and coupon deals. Tropika Club Deals is ideal for customers who want to discover the best deals without having to commit to a specific appointment date and time. Choose from guaranteed discounted deals in the categories of hairstyling, hair removal, facial & aesthetics, body slimming, brows & lashes, nails & makeup, massage & spa or fitness & wellness. Customers can also buy vouchers as gifts or to use for the future.