Unlock Flawless Skin with These Acne Scar Facials in Singapore
Acne scarring can often be a source of distress for many individuals, leading to feelings of low self-esteem and insecurity. Fortunately, Singapore is home to many beauty facilities that offer facial treatments specifically designed to treat acne scars. These treatments are tailored to suit the needs of each individual, and offer long-term solutions with visible results. In this article, we will look closer at some of the best acne scar facials in Singapore and discuss how they can help you unlock flawless skin.
---
#1 – Gold RF Microneedling by Wellaholic
Introduction:
Gold RF Micrneedling is a revolutionary skin treatment that delivers dramatic anti-aging results by combining fractional radio frequency (RF) with microneedling to effectively treat ance, ance scar, pigmentation, stretch marks & enlarged pores. Gold RF Microneedling can also lift saggy skin and revitalise dull and uneven skin tone.
About of Services:
Golf Rf Microneedling uses ultra-fine gold-plated microneedles which can penetrate the skin without any bruising and bleeding.
The needles then penetrate the skin, releasing RF energy to trigger collagen and elastin production.
Combined with 3 possible serums (Hyaluronic acid, Matrixyl, Resveratrol), your skin will be stimulated to produce firmer, tighter and more rejuvenated skin.
Gold RF Microneedling can be adjusted from between 0.5mm to 3.0mm in terms of needle depth.
The needle depth is system-controlled, thereby ensuring a high level of consistency for different facial and body parts.
This makes it effective for different facial areas as well as body parts. Generally, 0.5 to 1.0mm for forehead, 1.0 to 2.00mm for face and 1.00 to 3.0mm for stretch marks.
Location:
Lavender: 16M Penhas Rd, level 2, Singapore 208180.
Orchard: FarEast Shopping Centre #04-11C, 545 Orchard Rd, 23882
Somerset: 5 Koek Rd, #03-21, Singapore 228796
Upper Changi: 690 Upper Changi Rd E, B3-03 Downtown Line MRT Station, Singapore 485990
Farrer Road: 3 Queen's Rd, #02-155, Singapore 260003
Tanjong Pagar: 210A Telok Ayer St, Level 2, Singapore 068643
Kovan: 208 Hougang St 21, #03-207, Singapore 530208
Jurong East: 2 Venture Dr, #02-17 Vision Exchange, Singapore 608526
Contact:
Lavender: +65 6816 8038
Orchard: +65 8869 5640
Somerset: +65 8856 1338
Upper Changi: +65 9239 5823
Farrer Road: +65 8853 3424
Tanjong Pagar: +65 8499 8984
Kovan: +65 9058 5640
Jurong East: +65 8499 4980
Website: Website Link Here
---
#2 – CO2 Laser and Fractional CO2 Laser by The Dermatology Practice
Introduction:
Receive genuine service and care when you pay a visit to their clinic. At The Dermatology Practice, they are dedicated to providing their patients with access to treatments which encompass all aspects of both medical and aesthetic dermatology. Their clinic is staffed by experienced dermatologists in Singapore, and will be able to advise and treat you for a variety of skin concerns.
About of Services:
The Conventional Carbon Dioxide Laser is used to vaporize and remove growths on the skin, such as moles, warts and unwanted lumps and bumps.
The advantage of this laser is that it seals blood vessels and small nerve endings, resulting in a relatively quick procedure with the aim of less post-operative pain.
The Fractional Carbon Dioxide Laser has a beam that is split into multiple small columns. Each tiny beam treats a microscopic section of skin, leaving the adjacent untreated skin intact. In this manner, the skin is able to heal quickly with fewer complications.
The skin on the treated area is resurfaced and develops new collagen for up to a year, minimizing the effects of scars, fine lines, wrinkles, skin laxity, pigmentation and rough skin texture.
Typically patients require 2-4 sessions, 4-8 weeks apart to achieve the intended results. Redness and microcrusts may last for 2-5 days. In most patients, the crusts shed within 5 days. Direct sun avoidance is important after any procedure.
Your dermatologist will prescribe medicated creams for use before and after the procedure to optimize the beneficial results of the procedure.
Location:
3 Mount Elizabeth, #13-11 Mount Elizabeth Medical Centre, Singapore 228510
Gleneagles Medical Centre, 6 Napier Road, 04-13, Singapore 258499
Mount Elizabeth Novena Hospital, #07-60/61/62, 38 Irrawaddy Road, Singapore 329563
Contact:
T: +65 6737 7180
E: [email protected]
T: +65 6266 7180
T: +65 6694 3290
Website: Website Link Here
---
---
#3 – Picosecond and Eco2 by Aesthetic Studio
Introduction:
Picoplus is used for solving Melasma which is often associated with pregnancy, hormone therapy and excessive UV exposure.
Both the Nano- and Picosecond lasers are Q-switched lasers developed initially for the management of pigmentary disorders. Nano-second lasers fire at nanosecond pulses, the quickest of all lasers before the new picosecond lasers. The Picosecond Laser, as its name suggests, fires pulses at a fraction of the Nano-second lasers – 450 picoseconds.
What this implies is a greater amount of energy can be delivered in a shorter period of time, allowing:
A greater Photoacoustic (mechanical) effect on pigments, shattering them more effectively
A smaller Photothermal (heating) effect, reducing side effects of the laser
Smaller energies to be used for the same efficacy, increasing the safety profile of the laser
About of Services:
RESURFACING CAPABILITY
In fact, the laser produces such a significant photoacoustic effect that when the beams are focused with a special lens – the Dual Focused Dot lens – the laser creates tiny explosions just beneath the skin, known as Laser-induced Optical Breakdown bodies (LIOB).
These LIOBs effectively force dermal remodeling and resurfaces scars without any peeling or prolonged downtime or discomfort – a form of treatment known as Cold Rejuvenation.
What's special about Picoplus?
Unlike other Picosecond lasers, the Picoplus offers an unrivalled versatility and reliability:
FOUR Wavelengths of light and THREE depths of resurfacing:
Allows flexibility in pigment and tattoo removal
Allows more thorough treatment of scars and rejuvenation
Gold Standard Ultra-short Pulse Duration and Highest Peak Power
Pulse duration of 450 picoseconds
Peak Power of 1.8 GW
Legacy of Excellence and Reliability
Stable laser beam profile since the days of the Spectra lasers
Location:
Mount Elizabeth Medical Centre, 3 Mount Elizabeth, Suite 12-08, Singapore
Cluny Court, #02-08, 501 Bukit Timah Road, Singapore 259760
Contact:
T: (+65) 67371100
W: (+65) 90678976
E: [email protected]
Website: Website Link Here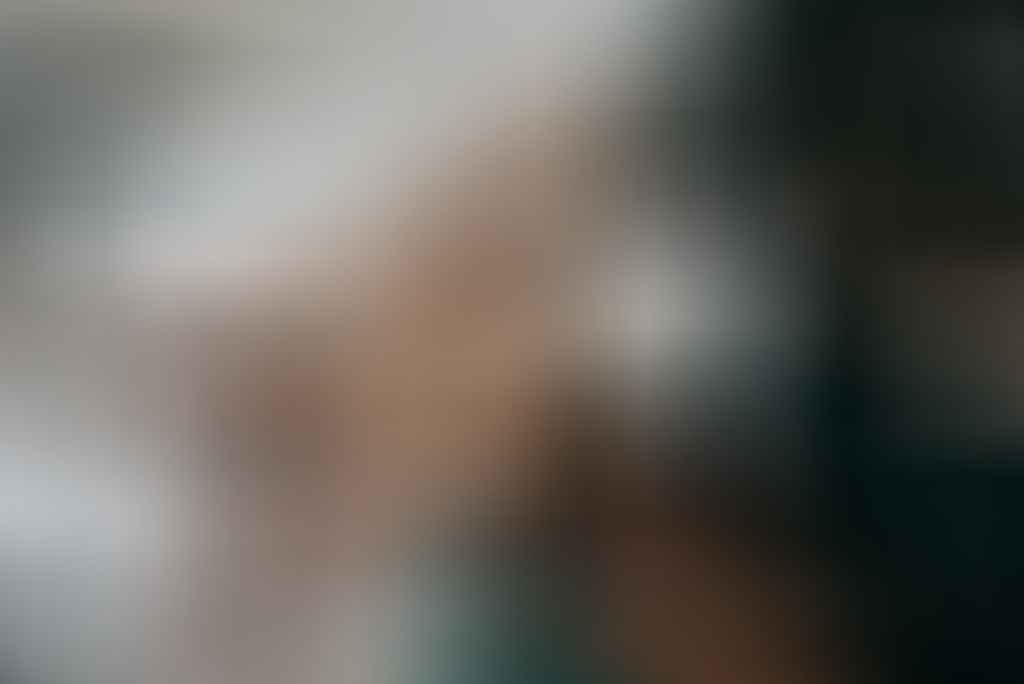 ---
---
#4 – Genius Acne Scar Treatment by Apax Medical
Introduction:
The Genius acne scars treatment is the latest fractional microneedling radio-frequency device that is able to deliver precise energy within the skin. Being a FDA cleared device, the Genius microneedling radiofrequency system is intended for use in dermatological procedures where electrocoagulation and haemostasis is paramount. The Genius treatment differentiates itself from other microneedling RF device by the use of insulated needle and proprietary tissue impedance feedback and control.
About of Services:
Facts on Genius RF Microneedling
Delivers precise energy in every pulse
Exact treatment depths of 0.1mm to 3.5mm
Controlled Insulated microneedle radiofrequency technology
Real-time feedback and control of energy delivered
Genius is used to treat atrophic rolling and boxcar acne scars
Increased collagen and elastin formation leading to skin tightening and rejuvenation
Optimal treatments that is customized for every individual
Safer treatment in individuals with darker skin types.
How Does Genius Acne Scars Work?
The Genius radio-freuquency systems delivers energy with pinpoint precision within the dermis at predetermined depths. Radio-frequency energy is heat energy that is delivered in a fractionated fashion to create multiple micro-coagulation zones. Natural wound healing is induced resulting in collagen stimulation (neocollagenesis), dermal remodelling and acne scar resurfacing over time. Fractional treatments have the advantage of a speedier recovery and lesser risk of complications because more normal skin is able to repair around the treated areas. With the Lutronic Genius acne scars treatment, each treatment is customized to your acne scar type to achieve optimal results.
Location:
1 Woodlands Road, #02-11, Singapore 677899
212 Hougang Street 21, #01-331, SIngapore 530212
Contact:
T: +65 6769 6007
T: +65 6769 6007
Website: Website Link Here
---
#5 – Edge Fractional CO2 Laser by The Clifford Clinic
Introduction:
The gold standard for improving skin texture, ageing skin, acne scars and fine lines and wrinkles, the Edge Fractional CO2 laser is also ideal for depressed acne scars with a depth of 1.5mm in the skin. Using laser beams delivered with extreme precision to target spots, the skin's collagen production process is triggered to accelerate healing and provide an improvement to the appearance of acne marks.
Overall, the skin will boast a fairer and smoother look, combined with tighter skin that looks more young and radiant. Their clinic uses the latest generation of the laser – Edge Pulse to greatly reduce the downtime and side effects, all while keeping it at a reasonable cost.
About of Services:
How does Fractional CO2 laser work?
Essentially, it activates their body's natural repair system to replenish collagen in the skin. By delivering minimal thermal damage to affected parts of the skin; it responds by giving off signals to tell the body to repair and rebuild skin at these areas.
This triggers the body to deliver the raw materials needed to build collagen in the areas that need it most – thus beginning the regeneration process. Collagen remodelling takes place from several weeks to a month – and the result is plumper, smoother and tighter skin that looks younger and more radiant.
Each session takes roughly 10 minutes, during which their doctors will proceed to treat the targeted areas by utilizing precise laser beams to heat up the dermis. Patients may feel a slight warm sensation during their treatment, and suffer from mild redness that typically subsides within a day.
Why Edge Fractional CO2 Laser
Available in Singapore, The Clifford Clinic uses the latest generation of Edge Fractional CO2 laser – Edge Pulse. Using this technology, we are able to greatly reduce the downtime associated with the treatment, including the amount of redness and scabbing typically experienced in conventional Fractional CO2 laser treatments.
Looking at the picture on the right, it's apparent why Edge Pulse Fractional CO2 laser is superior to conventional Fractional CO2 lasers, which utilizes more intense beams (30W) to achieve the same effect.
Majority of patients can expect to see results as soon as the first treatment, although subsequent sessions may be required for optimal results.
Location:
50 Raffles Place, 01-01 Singapore Land Tower, Singapore 048623 (Exit B from Raffles MRT)
Contact:
T: +65 6532 2400
W: +65 8318 6332
Website: Website Link Here
---
#6 – Fotona 4D Laser by Prive Clinic
Introduction:
Fotona 4D Laser is a series of non-invasive laser treatments for the face, which involves two different laser wavelengths, Er:YAG and Nd:YAG. There are 4 treatment modes available, which are SMOOTH, FRAC3, PIANO and SupErficial. These modes are used to administer the major aesthetic procedures. Treatments available include skin tightening, skin volumisation for wrinkle reduction, and treatments for acne scars, active acne and spider veins.
One of the benefits of Fotona 4D Laser treatment is that it can penetrate into the deeper, medial and superficial connective structures of the skin, enabling significant collagen remodeling.
Fotona 4D Laser also offers patients who suffer from acne scars hope. Its laser acne treatment is a comprehensive solution where the precisely controlled Nd:YAG laser light can penetrate into the skin to treat the overactive sebaceous glands. This treatment can help to reduce the risk of new acne inflammation.
There is also a complementary laser treatment available for improving the appearance of acne scars, where the Er:YAG laser beam is absorbed by the top micro-layers of the skin. The scarred tissue is vaporised, while the production of new collagen in the dermis is stimulated. In this acne treatment procedure, a precise and gentle skin resurfacing takes place.
About of Services:
How Does It Work
SmoothLiftin Intraoral Tightening
This is a smooth, almost feather-like treatment. Performed on the inside of the oral cavity, this first step is a procedure that stimulates collagen contraction and new collagen production. This treatment will yield an overall improvement of firmness and elasticity of the skin. There is also the benefit of a plumping effect, similar to the effect produced by a filler.
FRAC3 Rejuvenation
The second step uses a fractional laser to treat deeper imperfections in order to repair the skin. It is a three-dimensional treatment that produces a youthful texture and tone. Because the surrounding tissue is safe and unharmed, the patient will experience faster healing than conventional fractional treatments.
PIANO Skin Tightening
The third step concentrates energy delivery subcutaneously to provide a tightening effect for areas experiencing skin laxity. It is a safe and fast bulk tissue heating that works from the outside-in, for skin rejuvenation.
SupErficial Light Peel
A light cold ablation that gives a pearl finish, the final step is a treatment that works to remove dead skin cells to produce a healthy glow and unveil a natural smooth texture.
Using Fotona's propriety VSP technology, the treatment reduces imperfections, allowing doctors to perform an extremely controlled light peel without thermal effects. The laser is safe and easily adjustable, making it possible for a natural-looking skin resurfacing.
Safety & Side Effects
This is a non-invasive and non-surgical treatment.
The Fotona 4D Laser is easily adjustable for a highly precise treatment. Because of this, it is possible for doctors to perform an extremely controlled light peel without thermal effects.
The Fotona 4D Laser's specially designed, innovative handpiece technology enables safe and accurately controlled treatment. The system ensures that there is optimum delivery of laser pulses to the treatment area.
*Treatment is conducted by a certified doctor.
Important note:
The Ministry of Health of Singapore does not allow the publishing of before and after photographs and patient testimonials in advertising materials. If you visit our clinics for more information, we will be happy to show you more photographs and pictures of our patients.
Location:
Palais Renaissance #03-03, 390 Orchard Road, Singapore 238871
80 Marine Parade Road, Unit B1 156-158 Parkway Parade, Singapore 449269
Contact:
T: +65 9848 2888
T: +65 6011 0148
Website: Website Link Here
---
_

Read Also:

Why RF Microneedling is the Facial Trend for This Year

_
---
#7 – biostratatm solution by Face of Man Salon
Introduction:
A universal skin problem that affects sufferers' self-esteem. acne is formed by a collection of sebum (oil), bacteria and dead cells trapped in the lining of the hair follicle (skin pore). normally the lining of the hair follicle sheds a layer of dead skin cells at regular intervals. secretions from the sebaceous gland in the skin push the dead skin cells to the surface.
when excessive oil is being produced however, the dead cells will clump together, forming a block at the opening of the hair follicle. when bacteria, which naturally occurs within the hair follicle, starts to break down the material accumulated within the clogged pore, irritating fatty acids are produced. this will cause pressure to build up within the pore, and the pore will be swollen. redness and inflammation also occur in response to the infection thus causing an acne to form. if mishandled unprofessionally, it will break out of the hair follicle to infect neighbouring skin.
About of Services:
Using acidic extracts of various botanical products, known commonly as alpha hydroxyl acid or aha. the acidic reaction occurs on the skin surface to allow a controlled wounding into deeper layers of the skin (dermis) so that so that new and healthier skin cells will develop.
The procedure comes in various strength to suit individual skin type and for consistent yet progressive exfoliation that reduces or eliminates post acne scars and mild accidental scars.it is also ideal for even red blemished marks left by acne pustules. it is non invasive and suitable for all skin types.
Location:
the adelphi #04-30, 01 coleman street , S179803
728 ang mo kio ave 6, 01-4214, S560728
2 venture drive, vision exchange, 02-05, S608526
Contact:
T: +65 6339 6636
T: +65 6456 0900
T: +65 6252 5597
Website: Website Link Here
---
#8 – Activ-Clear by New York Skin Solutions
Introduction:
New York Skin Solutions' signature acne treatment, Activ-Clear, uses a "Triple action, 1 Solution" philosophy to combat stubborn pimples and acne scarring to restore oily, acne-prone skin to a healthy state. The Activ-Clear treatment consists of three stages.
Soothe: Redness and skin inflammation is reduced
Treat: A deep cleanse of clogged pores is carried out and painful inflamed pimples are treated
Balance: The skin's pH is balanced to control oil production and reduce future outbreaks
This facial treatment includes a variety of skin-boosting ingredients including papain extract, chamomile, witch hazel and neem tree extract to soothe irritated skin, reduce sebum production, and slough off dead skin cells to reveal a more radiant and healthier visage at the end of the session.
About of Services:
Process:
1 Detailed Skin Analysis – Review your skin condition and work out a personalized treatment with our skin experts.
2 Double Cleanse – Remove oil and dirt from the surface of the skin so that the skin is prepped for treatment.
3 Enzyme Mask – Soften pores for extraction and better absorption for peptides.
4 Light Extraction – Clogged pores and congestion is gently purged from the skin.
5 Cool Therapy – Calm inflamed skin and tighten pores.
6 Face Point and Shoulder Massage – Release tension and boost blood circulation for maximum results.
7 Double Mask – Lock in active ingredients with a double mask for better absorption.
8 Post-Treatment Review – Review your skin results post-treatment!
Non-Invasive Procedure
No Side Effects (Pain / Bruising / Swelling / Stiffness)
Downtime: Targets dermis and epidermis layer with no downtime.
Suitable for Everyone, Naturally healthy & radiant skin
Location:
63 Jurong West Centre 3, B1-36/37, Jurong Point Shopping Mall, Singapore 648331.
23 Serangoon Central, B1-71/72, NEX, Singapore 556083.
391 Orchard Road Ngee Ann City, 05-16/17/17A Singapore 238873.
10 Tampines Central 1, 05-02/03, Tampines 1, Singapore 529536.
302 Tiong Bahru Road, 02-120A, Tiong Bahru Plaza, Singapore 168732.
238 Thomson Road, #03-28, Singapore 307683.
3 Gateway Drive, #03-29, West Gate, Singapore 608532.
1 Pasir Ris Central Street 3 #04-07/08, White Sands, Singapore 518457.
900 South Woodlands Drive, #04-06, Woodlands Civic Centre, Singapore 730900.
Contact:
Jurong Point: +65 6896 5566
NEX: +65 6514 5566
Ngee Ann City: +65 6388 5566
Tampines 1: +65 6737 5566
Tiong Bahru Plaza: +65 6272 5566
Velocity @ Novena Square: +65 6250 5566
WestGate: +65 6908 5566
White Sands: +65 6788 5566
Woodlands Civic Centre: +65 6310 5566
Hotline: +65 6363 5566
Website: Website Link Here
---
#9 – Fractional CO2 Laser by Assurance Skin
Introduction:
In many cases, different types of scars appear together on the face, thus there is a need to combine different treatments to achieve the optimal result. Every treatment has its own unique advantage and strength and addresses the specific type of scar or underlying skin issue.
About of Services:
Fractional CO2 laser utilizes a very narrow laser microbeam to initiate a quick wound-healing response and develops new collagen on the treated skin.
This laser significantly helps to improve and smooth appropriate acne scars.
Location:
Mount Elizabeth Novena Specialist Centre, 10-22/23, 38 Irrawaddy Road, Singapore 329563
Contact:
T: +65 6690 2971
W: +65 9724 4911
Website: Website Link Here
---
#10 – Neogen plasma by Cambridge Therapeutics
Introduction:
Neogen plasma is a revolutionary acne scar removal treatment in Singapore that has a strong skin regeneration effect and sebum secretion suppressing effect compared to other conventional acne & pore-tightening treatments. It is highly effective to treat acne problems even the severe inflamed adult acne.
About of Services:
How does neogen plasma work for acne treatment?
Plasma technology is a cutting-edge advancement in medical aesthetics that uses plasma energy to regenerate and heal the skin. It is suitable for all skin types, and is especially recommended for those who are sensitive to laser based acne treatments.
Neogen plasma is not a laser. There is no post-treatment redness nor sensitivity. There is zero downtime as the therapy is gentle. Yet, NeoGen plasma is able to treat several skin conditions at the same time, such as acne treatment, acne scars removal, psoriasis, melasma, pigmentation, eczema ,enlarged pores.
5 key advantages for acne treatment with neogen plasma
Deep Dermis Healing
It promotes healing and cell regeneration from the deep dermis layers.
Strong anti-bacterial effect
The energy of plasma has a high sterilizing power which is called a bactericidal effect that kills the bacteria and inhibits their growth. Hence patients who have red inflamed acne are good candidates.
No Oral Medication
Suppressing excessive sebum secretion is important in acne treatment. As plasma acne treatment suppresses sebum secretion, it replaces the need for any oral medication.
Skin Peeling Effect
As skin is replaced from the deep layer, extra dead skin is removed quietly. Plasma treatment gives a peeling effect that is strong as compared to various peeling treatments.
Increase skin absorption efficiency
After plasma therapy, your skin's absorption rate increases dramatically. This makes the application of topical medication even more effective.
Location:
391B Orchard Road, #08-05A2, Tower B, Ngee Ann City, Singapore 238874
Contact:
T: +65 6733 6729
W: +65 9155 6200
Website: Website Link Here
---
Have a Place to Recommend?
Your contribution is valuable to us! Are there any outstanding businesses that you believe should be added to our list? If so, please send your recommendations to us at [email protected]. Tropika Club will review your suggestions and update the list accordingly. Thank you for your help in making our list of businesses as comprehensive and accurate as possible.
---
Meanwhile, Check Out Tropika Club's Ecosystem of Websites

Tropika Club Magazine – Tropika Club Magazine is a Singapore-based publication that features articles on a wide range of topics with a focus on local businesses and content for the region. The magazine emphasizes supporting local businesses through its #SupportLocal initiative, which includes coverage of everything from neighborhood hawker stalls to aesthetic clinics in town. In addition to highlighting local businesses, Tropika Club Magazine also covers a variety of local content, including beauty, lifestyle, places, eats, and what's on in Singapore and the Asia Pacific region.
Tropika Club Deals – Tropika Club Deals is a leading online deals and voucher shopping site in Singapore, offering amazing discounts on beauty, wellness, and fitness products and services. It's the perfect platform for customers who want to discover the best deals without having to commit to a specific appointment date and time. These deals are available at major beauty stores, facial salons, hair salons, and other brands in Singapore, with no minimum spend required. Choose from guaranteed discounted deals in the categories of hairstyling, hair removal, facial & aesthetics, body slimming, brows & lashes, nails & makeup, massage & spa or fitness & wellness. Tropika Club Deals is also ideal for customers who want to buy vouchers as gifts or to use for the future. So whether you're looking to save money on your next haircut or want to treat yourself to a relaxing massage, Tropika Club Deals has got you covered with the best voucher and coupon deals in Singapore!