Top 10 Best Wedding Planners in Kuala Lumpur
We all know that wedding planning can be a stressful experience. There are so many things to think about and organize, from the venue to the catering, and of course, not to mention the budget. But don't worry, we're here to help! We've compiled a list of the top 10 best wedding planners in Kuala Lumpur, so you can sit back, relax, and enjoy your big day stress-free!
---
#1 – Precious Moments Wedding Planner
Introduction:
While you've found the one in a million to spend your life with, it is also essential to find the perfect one to plan your wedding. Having the right wedding planner makes all the difference for your big day, ridding you of the pressure and anxiety for planning when your only duty should be enjoying the precious moments of the celebration.
Evan Chee – the Founder, Creative Director and Head Consultant is a forefront wedding planner in Malaysia. While leading a team of professional and equally passionate planners, Evan's meticulous demeanour and keen enthusiasm in delivering memorable moments make her the ideal planning partner to have for your event. Not only does she have vast knowledge in event management, her ever-so approachable personality makes for a joyous dealing experience.
Starting out with decorative works at house parties, restaurants and hotels, Evan has accumulated more than 20 years of experience as a decorator and planner. Through strong determination and deep passion for what she does, she soon built her credibility in the event planning industry and established Precious Moments Wedding & Events Planner in year 2003. The company has since become a trusted name as a one-stop service provider for event planning.
Services:
You have a vision for the perfect day and want to realize those precious moments to celebrate your love. Entrust them to make your wedding ideas come to life. They will conceptualize, design, and materialize what you have in mind while maximizing the utmost best from your allocated budget. No budget is too low, or concepts too crazy. With a rational head and a creative heart, they will cross the t's and dot the i's of every detail of your big day, so your only job is to have fun!
Opening Hours: N/A
Price of Admission: N/A
Location & Address: Ground Floor Lobby, Crystal Crown Hotel, 12, Lorong Utara A, Off Jalan Utara, 46200 Petaling Jaya, Selangor
Contact: +6012 317 3929
Website: Website Link Here
---
#2 – MY Wedding Planner
Introduction:
MY Wedding Planner Sdn Bhd (previously known as Fabulous Wedding Wonders*) is a wedding planner company in Malaysia providing wedding planning and consultation services in Malaysia. Having actively planned weddings for couples regardless of race, creed and color, and even mixed marriages from different countries, MY Wedding Planner promises the creativity, vibrancy and talent of dedicated and skilled professionals to bring your beautiful and utterly memorably dream wedding to life. We are your DREAM WEDDING MAKER. * Fabulous Wedding Wonders (Wedding Planner Malaysia company) was formed in 2005. With many years of experience in wedding planning, Fabulous Wedding Wonders is preparing to serve our clients better. This is why MY Wedding Planner Sdn Bhd is born.
Having always dreamed of that perfect wedding, founding her own wedding planner team and wedding planner company in Malaysia to do just that, is a dream come true for Patricia, the Founder of MY Wedding Planner.
Patricia is professionally trained by the Association of Certified Professional Wedding Consultants or ACPWC, a US-accredited association providing education and training for wedding professionals. Looking every bit the professional that she is, Patricia grew up originally wanting to be a florist. This changed as she got older and realized she wanted to create beauty on a much larger level; hence, the wedding planning career and business.
Services:
Complete Wedding Planning
Wedding Day Management
Destination Wedding Management
Food & Beverage Planning & Coordination
Opening Hours:
Monday – Friday (10am – 7pm)
Closed on weekends
Price of Admission: N/A
Location & Address: Bukit Damansara, 50490 Kuala Lumpur, Wilayah Persekutuan Kuala Lumpur
Contact: +6019 361 7178
Website: Website Link Here
---
---
#3 – Desi Events Malaysia
Introduction:
Desi Events story began in 2010 from a dream to create each event uniquely. They started the journey to change the conventional approaches in Malaysia. Their strong roots in culture managed to gain love from our clients spanning from Malaysia and all around the world. Through hard work, dedication towards details they are proud to say Desi Events is one of the leading event planners in the country.
Extraordinary events are a blend of artistry, thoughtful planning, gracious hospitality and attention to detail. Together with strong roots in culture, they produce exceptional beauty with a personal touch on events that capture the heart of their clients. Their team are dedicated to listening about you, your vision and go the extra mile. They frequently hear guests complimenting our work saying its the best they've ever attended, and we believe this is why.
Each event is a different experience that feels effortless and memorable. They produce celebrations of all kinds, from private events to corporate events. Whether by the beachside, garden-themed, a destination wedding, it would be their pleasure in guiding through your life's important celebrations.
Services:
Wedding event planning
Decoration
Videography and photography
F&B arrangements
Opening Hours:
Price of Admission: N/A
Location & Address: 2-00-22 Block D, Ground Floor D Alamanda Condo @ Pudu impian IV 56100 Kuala Lumpur, Malaysia
Contact: +6016 274 0511
Website: Website Link Here
---
---
#4 – Kay Event & Patisserie
Introduction:
Kay Event & Patisserie is an event decorator and caterer based in Kuala Lumpur.
Their event services include birthday backdrop decoration, birthday dessert table decoration, wedding photo backdrop, wedding arch decoration, wedding aisle decoration, photo table decoration, registration table decoration, stage decoration, and seasonal decoration (Chinese new year, Raya, Deepavali, Christmas), customized theme decoration, opening ribbon cutting ceremony, food catering (buffet style, dome style, four-course plated meal, pre-pack food, high tea, and canapé), booth, canopies, and furniture rentals.
Services:
Event decoration
Food catering
Cakes and pastries
Opening Hours:
Tuesday- Saturday (12pm-7pm)
Sunday (11am-7pm)
Closed on Monday
Price of Admission: N/A
Location & Address: 3, Jalan Damai Raya 4 Damai Niaga, Alam Damai, 56000 Kuala Lumpur, Malaysia
Contact: +6016 770 6676
Website: Website Link Here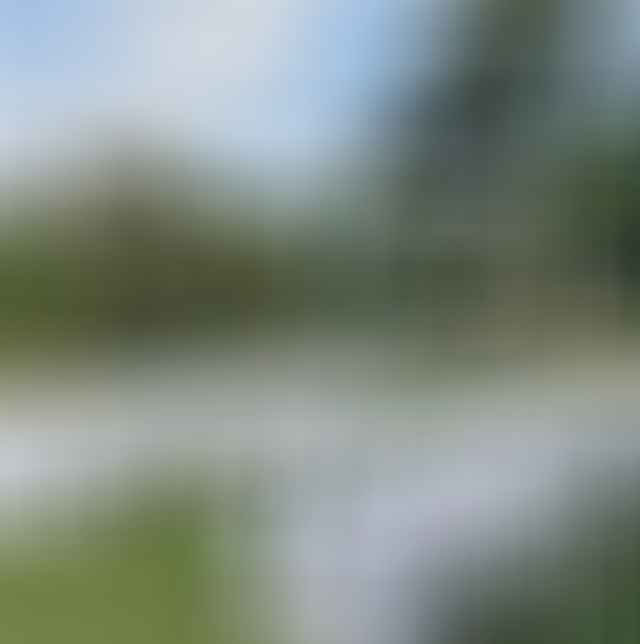 ---
#5 – Midsummer Events Sdn Bhd
Introduction:
Midsummer Events is a Malaysia-based wedding planner company. They are best at planning mix-culture and intimate weddings where the couple steers away from conventional celebration routines and prioritizes personalized interpretation of the couple's character yet cherishes the traditions and aesthetic. They are placing the unique concept at the heart.
"Midsummer" name was inspired by two intricate notions. Firstly, the idea to start creating thoughtful and gently designed weddings emerged after coming across the British-style celebration just as an illustration of a prominent "Midsummer Dream" piece.
Secondly, their location has become a supporting element – the Malaysian tropical climate makes the natural feel of eternal "middle of summer" vibe. Here is the Midsummer Events brand was born.
Services:
Wedding planning and coordination in Malaysia
Intimate wedding package in Malaysia
Australia elopement wedding
Wedding styling: flowers and decor
Opening Hours:
Monday- Friday (9am-9pm)
Saturday (9amm-8pm)
Sunday (9am-6pm)
Price of Admission: N/A
Location & Address: C3-3-13A, Publika, Jln Dutamas 1, Solaris Dutamas, 50480 Kuala Lumpur, Malaysia
Contact: +6011 2101 0302
Website: Website Link Here
---
#6 – Eventistry
Introduction:
Eventistry is a full-service event planning company based in Kuala Lumpur. Previously known as The Wedding Project and The Party Project Malaysia, they took a big step to rebrand themselves as Eventistry in 2019. They pride themselves on exceeding expectations by bringing your celebration visions to life while focusing on socially responsible, environmentally friendly and sustainable practices. Whether you are looking to find a few meaningful ways to green your event or you aspire to create a low-waste celebration.
Services:
Wedding full Planning & Coordination
Wedding Day Coordination
Styling & Coordination
Opening Hours:
Tuesday- Friday (10am-5pm)
Weekends (Event day)
Closed on Monday
Price of Admission: N/A
Location & Address: 122, Jalan SS2/6 47300, Petaling Jaya
Contact: +6016 602 6824
Website: Website Link Here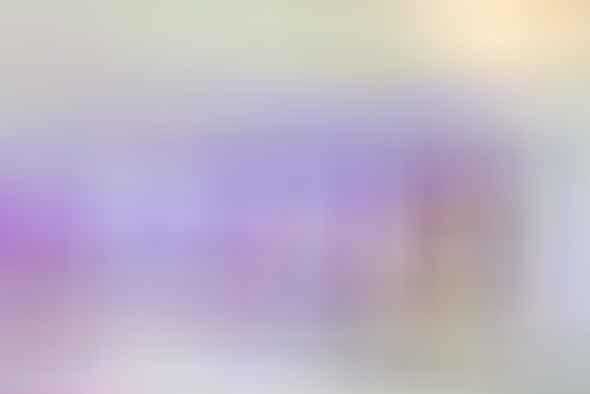 ---
Read Also:

Top 25 Best Interior Design Studios in Singapore

_ 
---
#7 – JIGGEE
Introduction:
From the humble story of a clown with a passion to spread joy back in 2000, Jiggee has today become a creative event agency that is dedicated to achieving that same passion. In this decade-long journey (17 years and counting to be exact), they have developed and thrived on offering exciting experiences, with awesome value services enjoyed by their esteemed clientele from a wide range of industries.
With its strong presence here in Malaysia and newly launched in Singapore, Jiggee will spring on its collaborative regional channels to solidify their networks and affiliations across Asia. This would empower us to drive diversified expansion; creating specialized consultation, and marketing communications, and helping their partners reach a wider and farther audience.
A testament to their continued culture of improvement and quality services, Jiggee is honored to house the country's first Certified Special Events Professional (CSEP). This milestone in the agency's lifespan has distinctly set us apart in their ideals and their contribution to the event industry. Above all else, it is a decree that they endeavor by delivering quality – title, or no title!
Services:
Wedding event planning
Anniversaries
Cocktail receptions
Family days
Opening Hours:
Location & Address: 5-08 Menara MBMR, 1, Jln Syed Putra, 58000 Kuala Lumpur, Malaysia
Contact: +6012 243 4950
Website: Website Link Here
---
#8 – Royal Indian Wedding Online
Introduction:
Royal Indian Wedding Online is the largest and most trusted marketplace connecting engaged couples with local Indian Wedding Professionals.
Their mission is to help couples easily navigate every wedding planning detail, both big and small.
Services:
Wedding event planning
Selection of venues
Selection of wedding vendors
Opening Hours:
Monda- Friday (10am-8pm)
Closed on weekends
Price of Admission: N/A
Location & Address: 253-2, Jln Tun Sambanthan, Brickfields, 51470 Kuala Lumpur
Contact: +6017 881 5875
Website: Website Link Here
---
#9 – YellowLeafz
Introduction:
Yellow Leafz is a creative team who specialized in wedding decoration, corporate event organising, home/office space design and decoration.
Innovative designs and customized themed décor, Yellow Leafz delivers resonance to the WOW factor while saving our clients valuable time and money.
Services:
Wedding planning
Decoration
Wedding Arch
Digital Backdrop
Wedding Car
Bridal Bouquet
Opening Hours:
Price of Admission: N/A
Location & Address: 24, Jalan Nyaman 4 Taman Bukit Indah, Happy Garden, 58200 Kuala Lumpur
Contact: +6017 877 3431
Website: Website Link Here
---
#10 – Zuriee Ahmad Concepts Sdn Bhd
Introduction:
Zuriee Ahmad Concepts is a weddings & Events company that seamlessly melds glamour chic with contemporary sophistication. Zuriee Ahmad, the founder, and creator, combined his experiences and learning from the years of working and collaborating with renowned fashion houses and florists, to establish a fresh and unique weddings & events decor company catering to a diverse spectrum of clienteles that includes high society elitists, streetwise social moguls and everyday people with a taste for the chic, the fashionable and the extraordinary.
The trust he gained from the influential people around him further fueled Zuriee Ahmad's desire to grow his character in a manner both natural and acceptable to the people closest to his heart-his family and close friends, as well as desirable and attractive to the people he wished to build his future endeavors upon.
Enter the world of high fashion and chic sophistication. With his introduction to the fast and furiously competitive business of fashion, Zuriee Ahmad learned to pick the tricks and tribulations of the sartorially fastidious faces in the fashion industry to build a strong working knowledge of the requisites of high taste and style that match sophisticated personal desires and requirements. Also to his credit, Zuriee Ahmad's innate talent to coalesce the subjective yearnings of diverse clienteles with the tangible textures, colors, and feel of fabric, won him confidence, not only from his clients but also mostly in himself.
Services:
Planning and managing a wedding
Manage the entire wedding celebration
Visualization of the event design
Preparations for the actual day's management
Opening Hours:
Monday- Saturday (10am-7pm)
Closed on Sunday
Price of Admission: N/A
Location & Address: Lot 2410, Batu 1/ G, 6, Lorong 4, Kampung Tengah Gombak, 53100 Kuala Lumpur, Selangor, Malaysia
Contact: +6013 399 6546
Website: Website Link Here
---
Have a Place to Recommend?
We need your help! Do you know any other noteworthy places that deserve to be added to this list? If so, do write to us via our email at [email protected]. Tropika Club will do a review of your recommendations and update the list accordingly.
---
Meanwhile, check out Tropika Club's Ecosystem of Websites
Tropika Club Magazine – Tropika Club Magazine crafts articles on all things Singapore, but with a greater emphasis on local businesses based on our #SupportLocalSG initiative. We check out and feature local businesses of all categories, ranging from your neighbourhood hawker stalls to the aesthetic clinics in town. We also cover local content ranging from beauty, lifestyle, places, eats and what's on in SIngapore. Our Top 10 rankings include local food and service establishments based in different regions in Singapore.
Tropika Club Deals – Search for the best voucher and coupon deals. Tropika Club Deals is ideal for customers who want to discover the best deals without having to commit to a specific appointment date and time. Choose from guaranteed discounted deals in the categories of hairstyling, hair removal, facial & aesthetics, body slimming, brows & lashes, nails & makeup, massage & spa or fitness & wellness. Customers can also buy vouchers as gifts or to use for the future.