7 Ways to Better Understand and Connect with your Cat
Cats are quickly overtaking dogs as mans best friend. Cats are incredibly intelligent and built for agile manoeuvring along with any unusual environment you can imagine. Having such an awesome pet, means that they are that much harder to keep entertained during their day. This article by Tropika Club will provide only the most awesome techniques for entertaining the most awesome cats.
---
---
1. Keep your cat away from cords and strings
Keep your cat away from your drapery cords. The cats will start playing with the cords and they can easily wrap around their necks. This may seriously injure or kill your cat. Pin back drape cords to avoid this type of issue.
Cats and electrical cords don't mix. If you notice your cat has a habit of chewing on electric cords, try to bundle them up and hide them out of the cat's reach. If that's not possible, spray a little bit of bitter apple onto the cords. Not only is bitter apple non-toxic, cats absolutely hate the taste.
2. Be careful of expired food and food meant for humans
Refrain from giving your cat any food that is spoiled. This can lead to indigestion and food poisoning, which can cost you a trip to the veterinarian. Always buy your food fresh from the store and be sure to check the expiration date before you feed it to your cat.
Do not feed your cat any human food that contains bones in it. If you are giving your cat chicken or fish, be sure to remove the bones beforehand to prevent a choking hazard. Chop the food that you serve into small bits to make it easier to digest for your cat.
Certain foods may be fine for you to eat daily, but not for your cat. Common foods that are poisonous to cats include: garlic, grapes, onions and tomatoes. Your cat can get very sick from eating these foods. Even a commonly fed food, milk, can make your kitty ill.
---
---
3. A scratching post is a definite must
Consider getting your cat a scratching post. Scratching is something that comes extremely easy to cats; it is part of their nature. Please don't force your cat to play with it. Instead, interest him in it by spraying catnip spray on it, or by dangling a string from the top. Soon he'll get the idea that it's there for a reason!
Let your cat exercise their hunting instinct. Cats are natural born hunters; however, this does not mean you need to allow mice to invade your home. Hide treats and toys throughout your home, and your cat will have a blast hunting down their treats. You can also find feather and laser toys that your cat can chase and pounce on.
4. Play and connect with your cat
Play with your cat. A lot of cat owners don't do this. They are happy to let their cat entertain themselves. However, playing with your cat can help to mentally stimulate him and give him the physical activity he needs. Use small balls, paper bags and any number of small toys to get your cat moving.
5. Dry your cat with a hairdryer after a bath
If you have ever given your cat a bath, then you know how much they shiver when it is over. This is because their wet fur provides them with no insulation. You can help your cat out by using your hairdryer to dry the hair fast. Just remember not to hold it too close and burn your cat. Pets can be dried more quickly with a hair dryer set on low. Do not use a high heat setting as this can burn the skin. Do not use the dryer too close to your pet, either. This will also reduce the chance of burning your pet's skin. If your pet has excessive or severe matting, brushing and bathing are best left to a professional groomer. Your pet may even need to be sedated and have her full hair coat clipped in order to remove the mats without causing further pain or injury.
6.Focus on dental hygiene
Your kittens don't want dirty mouths either, so take a toothbrush and clean those gums everyday before breakfast. Without proper brushing, cats can catch diseases, infections, and suffer serious side effects. A few minutes daily keeps these teeth healthy, strong, and sparkling. You should ask a veterinarian how to properly brush your cat's teeth.
7. If you have to switch from wet food to dry food….
Medical conditions and other dietary factors may make it necessary to switch your cat from moist foods to dry formulas. Cats are finicky enough already, and many resist the change. For the first week or so, mix the dry food with a small amount of warm water to soften it up. Gradually decrease the liquid until your cat will eat the dry food. If you try this approach, do not allow the moistened food to sit for longer than 20 minutes; it could spoil.
At least one of the above ideas should keep your cat entertained on those rainy nights. Try to work it as an activity the both of you can partake in. Playing games with your cat teaches it that the two of you can have an exciting time together while keeping it active and healthy.
---
Meanwhile, check out Tropika Club's Ecosystem of Websites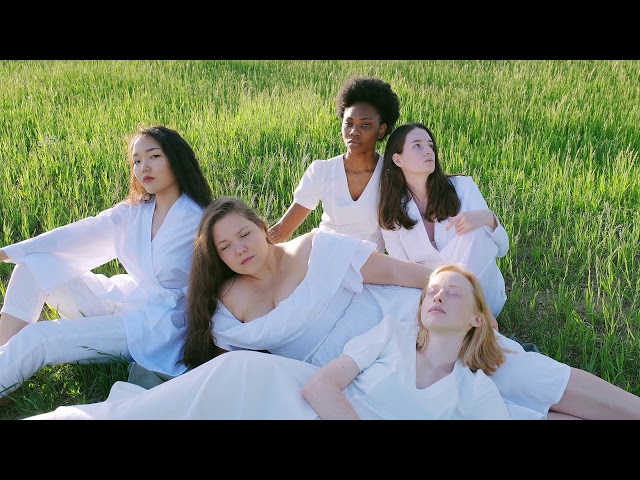 TROPIKA CLUB DEALS
Search for the best voucher and coupon deals with up to 5% cashback
TROPIKA CLUB BOOKINGS
Discover and book services at amazing off-peak discounts.
TROPIKA CLUB MAGAZINE
Get the latest scoop on beauty, wellness, eats and all things Singaporean.
Tropika Club Magazine – Get the latest scoop on beauty, wellness, eats and all things Singaporean. Tropika Club Magazine crafts and curates articles for the discerning Singapore male and female. We provide up-to-date articles on Beauty and Vogue for gals, and articles on Grooming and Style for guys. We also cover local Singaporean content under City. Supporting Tropika Club's vision to bring the best beauty, wellness and fitness services to our visitors, we also have a review section on the best services and selections under Top Picks. This features the Top 10 rankings for your beauty and wellness salons based on the various regions in Singapore.
Tropika Club Deals – Search for the best voucher and coupon deals. Tropika Club Deals is ideal for customers who want to discover the best deals without having to commit to a specific appointment date and time. Deals allow customers to buy vouchers and coupons in advance and to arrange the appointment directly with the merchant or business. Customers can also buy vouchers as gifts or to use for the future.
Tropika Club Bookings – Discover and book services at amazing off-peak discounts. Tropika Club Bookings is ideal for customers who want to see the full selection of a merchant or business. Customers can search by merchant or service categories and then choose from a full range of service offerings. Customers can also see if there are any off-peak discounts for the selected service(s). Customer will book the appointment for the specific date and time.