7 Daily Habits that can Actually Make You Look Younger
Forget ageing gracefully – instead, here's how to age youthfully! Keep a healthy glow, look radiant and exude sunshine positivity and confidence with our tips to look fabulous, no matter how young or old you are! Check out the 7 daily tips that can actually make you look and feel younger. Brought to you by Tropika Club.
---
---
1. Smile a Happy Smile!
Young, middle-aged, and older individuals studied thousands of photographs and were asked to guess the age of models with various facial expressions. Neutral expressions yielded the most accurate results, and fearful expressions made subjects look older; happy faces were rated as younger than they really were. In short, a smile makes you younger than what you are!
2. Frame Your Face
​Keeping your eyebrows well-groomed and shaped helps provide a frame for your face and draws attention to your eyes. You don't just need to shape your eyebrows; you need to groom them, too. "Brushing through your brows with a spooly brush helps keeps hairs in place, exfoliates the skin under your brows and increases blood flow," Gafni says. "This not only helps your brows look their best, but it also encourages hair turnover and growth."​
3. Cleanse & Moisturise Regularly
Cleansing and moisturising help protect skin and keep it healthy; but banish regular soap, which can be drying for older skin. Instead, use a cleanser that gently washes without stripping skin of its natural moisture. Avoid skin toners, especially those with a stringent or alcohol base, or use a non-alcohol version. Most skincare professionals suggest moisturizing twice a day: once in the morning and once at night. This ensures your skin's moisture will remain constant both throughout the day and while you sleep, so you can always look forward to supple, healthy skin.
4. Follow a Facial Regime
The advances in technology mean that you can harness proven technologies such as Radio Frequency and Red Light facials to boost your facial and neck collagen to tighten your skin and remove pigmentation and lines at an affordable price. Just like going to the gym, a consistently disciplined approach will mean that you cannot only slow down the ageing process but also potentially look younger.
5. Load up on Antioxidants
Antioxidants like vitamins A and C and the newest "it" fountain of youth antioxidants fight against free radicals, helping you maintain a younger appearance. Antioxidants are substances that can prevent or slow damage to cells caused by free radicals, unstable molecules that the body produces as a reaction to environmental and other pressures. They are sometimes called "free-radical scavengers." The sources of antioxidants can be natural or artificial. "When free radicals from diet or the environment threaten to damage skin cells, antioxidants fight against these compounds and protect skin cells," Palinski-Wade says. "Diets rich in antioxidants may help to fight against damage from the sun and the environment, and protect against inflammation which accelerates ageing." Eat oranges, strawberries, blueberries, bell peppers, and spinach to reap these benefits.
6. Cut Down on Sugar & Salt
​A healthy, youthful body needs healthy nutrients—and to avoid unhealthy ones. "Added sugars and excessive salt intake can increase inflammation in the body, which can accelerate the ageing process," Palinski-Wade says. "Inflammation produces enzymes that break down collagen in the skin. The end result is accelerated wrinkling and sagging of the skin, leading to an aged appearance." One study found people with a high blood sugar level were perceived to be older; another found salt increased cell ageing in overweight people.
7. Treat Ageing Skin
​"Age spots" are really sun-damaged skin. "The key to removing age spots is to exfoliate the skin to remove the darkened areas," Dr Patel says. Lightening serums may work, and professional chemical peels or laser removal are options, too. "People concerned about age-related spots should consult with their board-certified dermatologist on the best treatment for their case," Dr Patel says. Skin aging is characterized by features such as wrinkling, loss of elasticity, laxity, and rough-textured appearance. This aging process is accompanied with phenotypic changes in cutaneous cells as well as structural and functional changes in extracellular matrix components such as collagens and elastin.
Your dermatologist can review the prescription and/or over the counter products you're using to help you make the best choices for your skin. Dermatologists can also offer in-office treatments like chemical peels and microdermabrasion to help jumpstart your anti-aging skin care routine.
---
Meanwhile, check out Tropika Club's Ecosystem of Websites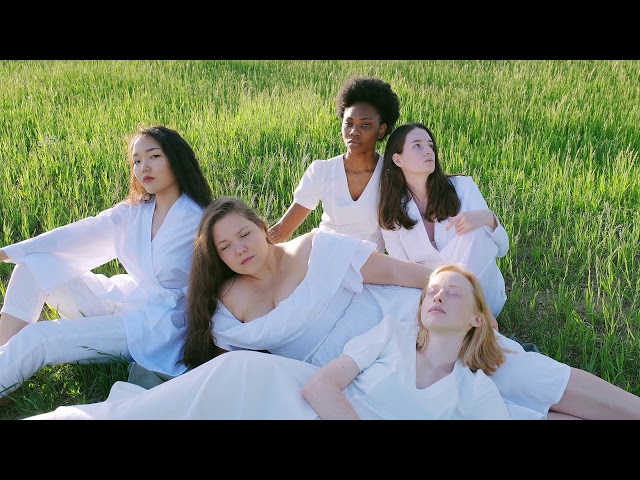 TROPIKA CLUB DEALS
Search for the best voucher and coupon deals with up to 5% cashback
TROPIKA CLUB BOOKINGS
Discover and book services at amazing off-peak discounts.
TROPIKA CLUB MAGAZINE
Get the latest scoop on beauty, wellness, eats and all things Singaporean.
Tropika Club Deals – Search for the best voucher and coupon deals. Tropika Club Deals is ideal for customers who want to discover the best deals without having to commit to a specific appointment date and time. Deals allow customers to buy vouchers and coupons in advance and to arrange the appointment directly with the merchant or business. Customers can also buy vouchers as gifts or to use for the future.
Tropika Club Bookings – Discover and book services at amazing off-peak discounts. Tropika Club Bookings is ideal for customers who want to see the full selection of a merchant or business. Customers can search by merchant or service categories and then choose from a full range of service offerings. Customers can also see if there are any off-peak discounts for the selected service(s). Customer will book the appointment for the specific date and time.
Tropika Club Magazine – Get the latest scoop on beauty, wellness, eats and all things Singaporean. Tropika Club Magazine crafts and curates articles for the discerning Singapore male and female. We provide up-to-date articles on Beauty and Vogue for gals, and articles on Grooming and Style for guys. We also cover local Singaporean content under City. Supporting Tropika Club's vision to bring the best beauty, wellness and fitness services to our visitors, we also have a review section on the best services and selections under Top Picks. This features the Top 10 rankings for your beauty and wellness salons based on the various regions in Singapore.
If you are someone who wants to embark on a healthy diet, and shave years off your age, this will be a good read for you.