7 Daily Habits that can Actually Make You Look Younger
We all want to age gracefully and enjoy the benefits of our life experience. But sometimes, we also wish we could turn back the clock and look a bit more youthful and radiant. The good news is, there are some simple habits that you can adopt in your daily routine that can help you achieve both goals. In this article, we will share with you 7 daily habits that can actually make you look younger, without resorting to expensive treatments or invasive procedures. These habits are easy to follow and can make a big difference in your appearance and well-being. Read on to discover how you can look younger naturally and effortlessly.
---
1. Smile a Happy Smile!
Have you ever heard the saying, "Smile and the world smiles with you?" Well, it turns out there's some truth to that! Smiling not only makes us feel happier, but it also has a positive impact on those around us. When we smile, our brain releases endorphins, which are chemicals that make us feel good. Plus, smiling can help reduce stress and anxiety, and even lower blood pressure. So go ahead, flash those pearly whites and spread some happiness! Whether you're taking a selfie or just enjoying a beautiful day, remember that a smile is a simple but powerful way to improve your mood and brighten the day of those around you. So let's all make a conscious effort to smile more often and spread some joy!
2. Frame Your Face
Did you know that the right pair of glasses can actually frame your face and enhance your natural features? Whether you wear glasses for vision correction or as a fashion accessory, it's important to choose frames that complement your face shape and personal style. Round faces look great with angular frames, while square faces can pull off softer, rounder frames. Oval faces are lucky in that they can pretty much wear any frame shape, while heart-shaped faces look best with frames that are wider at the top and narrower at the bottom. Don't be afraid to try on different styles and colors until you find the perfect pair that makes you feel confident and stylish. With so many options out there, you're sure to find a pair of glasses that truly frame your face and bring out your best features.
3. Cleanse & Moisturise Regularly
Taking care of your skin doesn't have to be complicated! In fact, just two simple steps can make a world of difference in the health and appearance of your skin. Cleansing and moisturizing regularly are key to maintaining a healthy complexion. Cleansing helps remove dirt, oil, and impurities that can clog pores and lead to breakouts, while moisturizing helps keep your skin hydrated and supple. It's important to choose skincare products that are appropriate for your skin type, whether you have oily, dry, or combination skin. And don't forget to cleanse and moisturize not just your face, but also your neck and décolletage. By incorporating these two simple steps into your daily skincare routine, you can achieve healthy, radiant skin that glows from the inside out. So go ahead, give your skin the love it deserves and make cleansing and moisturizing a regular part of your self-care routine.
4. Follow a Facial Regime
If you want healthy, glowing skin, it's important to follow a facial regime that works for you. A facial regime typically includes a series of steps such as cleansing, exfoliating, toning, and moisturizing. It's important to choose skincare products that are appropriate for your skin type, whether you have oily, dry, or combination skin. Cleansing helps remove dirt and impurities that can clog pores and lead to breakouts, while exfoliating helps remove dead skin cells and promote cell turnover for a brighter complexion. Toning helps balance your skin's pH levels and prepares it for the next steps in your routine, while moisturizing helps keep your skin hydrated and supple. By following a facial regime that works for you, you can improve the health and appearance of your skin and achieve a radiant complexion. So take some time to research and experiment with different skincare products and routines until you find the perfect fit for your skin. Your skin will thank you for it!
Read Also:
The Amazing Benefits of Salicylic Acid to Your Skin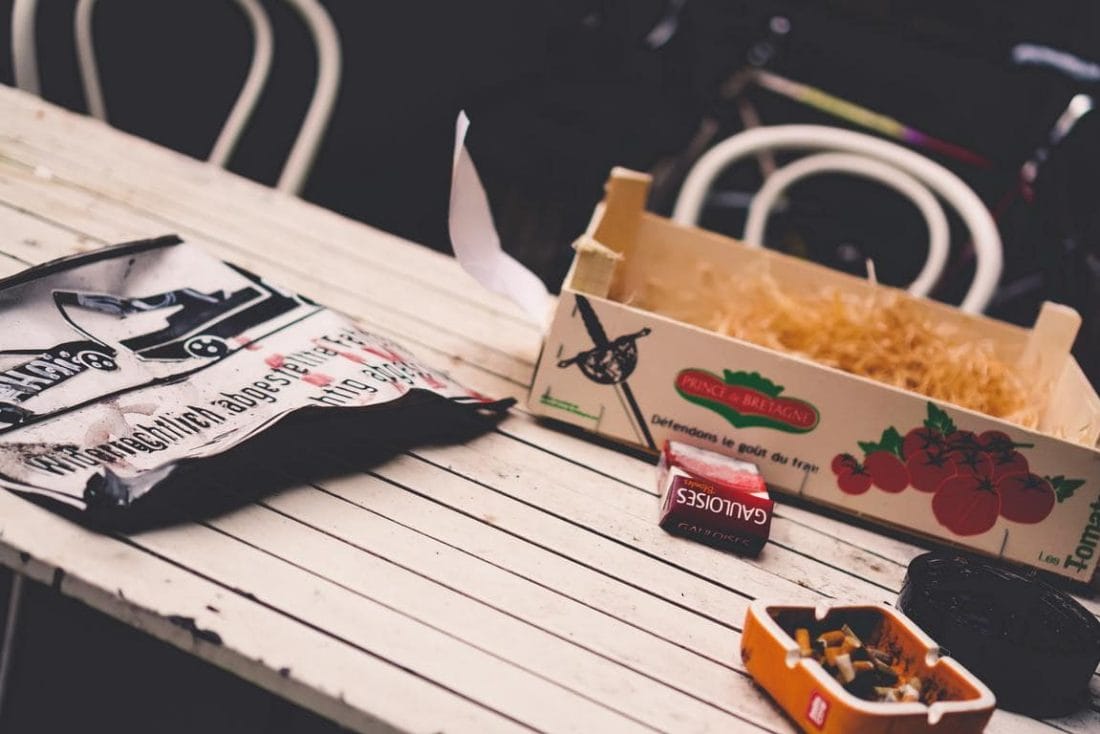 5. Load up on Antioxidants
Antioxidants like vitamins A and C and the newest "it" fountain of youth antioxidants fight against free radicals, helping you maintain a younger appearance. Antioxidants are substances that can prevent or slow damage to cells caused by free radicals, unstable molecules that the body produces as a reaction to environmental and other pressures. They are sometimes called "free-radical scavengers." The sources of antioxidants can be natural or artificial. "When free radicals from diet or the environment threaten to damage skin cells, antioxidants fight against these compounds and protect skin cells," Palinski-Wade says. "Diets rich in antioxidants may help to fight against damage from the sun and the environment, and protect against inflammation which accelerates ageing." Eat oranges, strawberries, blueberries, bell peppers, and spinach to reap these benefits.
6. Cut Down on Sugar & Salt
If you're looking to improve your health, cutting down on sugar and salt is a great place to start. Sugar is often hidden in many processed foods and drinks, and can contribute to weight gain, diabetes, and other health issues. Salt, on the other hand, can contribute to high blood pressure and other cardiovascular problems. To cut down on sugar, try swapping sugary drinks for water or unsweetened beverages, and opt for fresh fruits instead of processed snacks. To cut down on salt, try seasoning your food with herbs and spices instead of salt, and choose low-sodium versions of your favorite foods whenever possible. By making small changes to your diet and reducing your intake of sugar and salt, you can improve your overall health and feel your best. So go ahead, give it a try and see how much better you can feel!
7. Treat Ageing Skin
​"Age spots" are really sun-damaged skin. "The key to removing age spots is to exfoliate the skin to remove the darkened areas," Dr Patel says. Lightening serums may work, and professional chemical peels or laser removal are options, too. "People concerned about age-related spots should consult with their board-certified dermatologist on the best treatment for their case," Dr Patel says. Skin aging is characterized by features such as wrinkling, loss of elasticity, laxity, and rough-textured appearance. This aging process is accompanied with phenotypic changes in cutaneous cells as well as structural and functional changes in extracellular matrix components such as collagens and elastin.
Conclusion and Key Takeaway
We hope you enjoyed reading this article and learned some useful tips on how to look younger naturally. By following these 7 daily habits, you can improve your appearance and well-being without spending a fortune or undergoing drastic changes. Remember that looking younger is not only about your physical features, but also about your attitude and outlook on life. So smile more, be positive, and embrace your age with grace and confidence. You deserve it!
Have an Article to Suggest?
Tropika Club is always looking for new and exciting content to feature in their magazine and they value the input of our readers. If you have any noteworthy content or articles that you believe would be a great addition to Tropika Club's magazine, we are open to suggestions and encourage you to reach out to us via email at [email protected]. By doing so, Tropika Club values your expertise and knowledge in the matter and appreciates your willingness to help. We will review your recommendations and update our list accordingly
Meanwhile, Check Out Tropika Club's Ecosystem of Websites
---
Tropika Club Magazine – Tropika Club Magazine is a Singapore-based publication that features articles on a wide range of topics with a focus on local businesses and content for the region. The magazine emphasizes supporting local businesses through its #SupportLocal initiative, which includes coverage of everything from neighborhood hawker stalls to aesthetic clinics in town. In addition to highlighting local businesses, Tropika Club Magazine also covers a variety of local content, including beauty, lifestyle, places, eats, and what's on in Singapore and the Asia Pacific region.
Tropika Club Deals – Tropika Club Deals is a leading online deals and voucher shopping site in Singapore, offering amazing discounts on beauty, wellness, and fitness products and services. It's the perfect platform for customers who want to discover the best deals without having to commit to a specific appointment date and time. These deals are available at major beauty stores, facial salons, hair salons, and other brands in Singapore, with no minimum spend required. Choose from guaranteed discounted deals in the categories of hairstyling, hair removal, facial & aesthetics, body slimming, brows & lashes, nails & makeup, massage & spa or fitness & wellness. Tropika Club Deals is also ideal for customers who want to buy vouchers as gifts or to use for the future. So whether you're looking to save money on your next haircut or want to treat yourself to a relaxing massage, Tropika Club Deals has got you covered with the best voucher and coupon deals in Singapore!
If you are someone who wants to embark on a healthy diet, and shave years off your age, this will be a good read for you.