Top 10 Restaurants in Singapore Serving Magical Pancakes
Singapore is a true paradise for foodies, offering endless options of international and local cuisines. However, if you are in search for something special, you should definitely try out the magical pancakes served at some of the top restaurants in Singapore. These fluffy and delicious pancakes come in various flavors and sizes, so even the pickiest eater will find something to enjoy.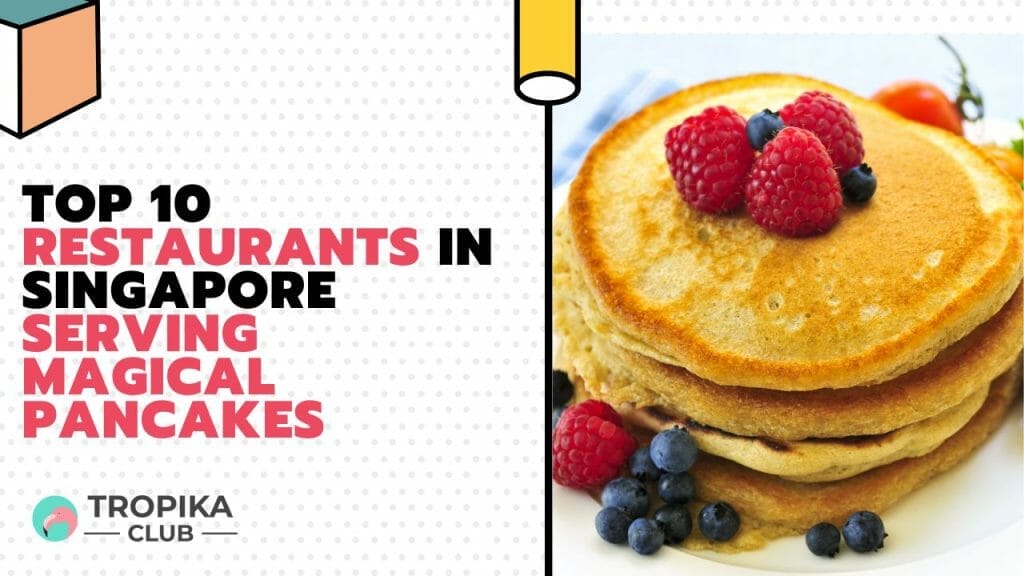 ---
#1 – Entre-Nous creperie
Introduction: Opened in 2008,all the crepes can be made of buckwheat flour for gluten free intolerance or wheatflour ( certified organic from Britany ) and salted baratte butter is used to cook them on the spot on special pans called 'Biligs" from Brittany with an extensive list of homemade fillings to choose from. You can accompagny your meal by imported artisanal French apple ciders from Brittany served in the traditional"bolee".
Menu Items:
buckwheat flour galettes – Ham and Emmental Cheese ($18.70)
buckwheat flour galettes – La Ouessant ($23.70)
Wheat Flour Sweet Crepes – Greek Honey ($11.70)
Cappuccino (46)
Location: 27, Seah street # 01-01 Singapore 188 383
Contact: +65 6333 4671
Website: Website Link Here
---
#2 – Shang Palace
Introduction: Established since 1971, Shang Palace restaurant celebrates the elegance, richness and dynamism of Cantonese cuisine. While flavours here are redolent of tradition, they are crafted with today's palate in mind. Behind the harmony of old and new is a team of brilliant chefs. On the floor, Asian grace and hospitality are nurtured as families feast from generation to generation. At Shang Palace, legacies are preserved. And new ones made. A testament to Shang Palace's commitment to its craft, the restaurant has garnered the coveted 1 MICHELIN star in the 2021 & 2022 MICHELIN Guide Singapore and continues to delight the palates of those who come.
Menu Items:
Stewed shrimp pomelo peel ($18)
Cantonese-style Crispy Chicken served with Spicy Salt ($38)
Deep-fried carb meat coriander and pork fritter ($36)
Roasted crispy pork belly ($20)
Location: Tower Wing, Lobby Level,22 Orange Grove Road
Contact: (65) 6213 4398
Website: Website Link Here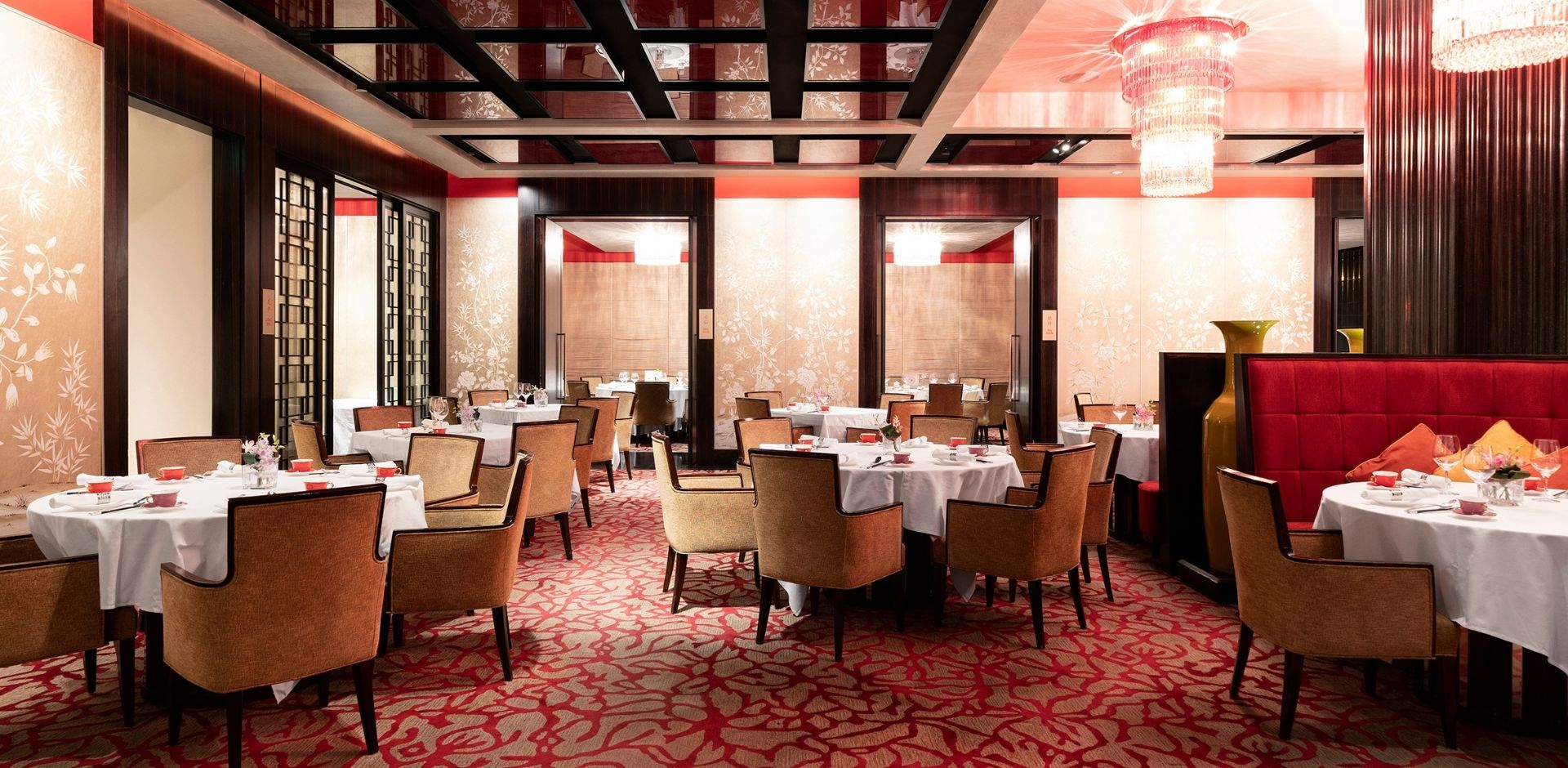 ---
---
#3 – Yardbird Southern Table & Bar
Introduction:
Voted Best American Restaurant by Time Out Miami, Yardbird Southern Table & Bar by John Kunkel is a celebration of farm-fresh ingredients and traditional American flavours.
Indulge in its famed Chicken & Waffles, lovingly crafted using a 100-year-old family fried chicken recipe – or try Yardbird's other mouthwatering dishes including the Smoked Pork Ribs, Crab Cake or Lobster & Shrimp Roll.
On weekends, round up the family for the Great American Brunch, an Instagram-worthy affair of Funfetti Pancakes and more fried chicken. After, retreat to the alfresco bar overlooking Marina Bay and kick back with one of Asia's largest collection of American whiskeys, gin, beer and handcrafted cocktails, such as the Blackberry Bourbon Lemonade and Watermelon Sling.
For a more intimate occasion, Yardbird's three private dining event spaces are also available for bookings. So come on over – there's a place set for you!
Menu Items:
Lunch Break Set ($36)
Chef's Set ($78)
Chicken & Waffles ($46)
Little Burger ($14)
Location:
B1-07, The Shoppes – Nearest carpark: South (Blue zone)
Contact: +65 6688 9959
Website: Website Link Here
---
_

Read Also:

Top 10 Best Peanut Pancake In Singapore

_
---
#4 – Meta Restaurant
Introduction: At the restaurant, dishes and flavour combinations are reinterpreted to reflect Chef Sun Kim's experiences. Combining his Korean heritage, Japanese culinary techniques, and Western culinary training, Meta presents innovative and well-balanced dishes that utilise the best seasonal produce and ingredients from around the globe.
Menu Items:
RED SEABREAM
ABALONE
KBBQ
BUCKWHEAT
Location: 1 Keong Saik Road, Singapore 089109
Contact: +65 6513 0898
Website: Website Link Here
---
#5 – Prive Keppel Bay
Introduction: Located on Singapore's only private island, Privé's laidback atmosphere and simple yet wholesome café fare has cemented its position as one of the best places in Singapore to enjoy a casual meal or to grab brunch by the water's edge. As a family-friendly venue, we also have an outdoor playground and fun kid's corner (think television airing cartoons, story books and fun kids colouring activities) to entertain your little ones.
Menu Items:
Privé Sausage Muffin ($13.5)
Middle Eastern Avocado Toast ($21)
Truffled Mushroom Swiss Burger ($24)
Spaghetti Aglio Olio with Roast Pork Belly ($25)
Location: 2 Keppel Bay Vista, Singapore 098382
Contact: +65 6776 0777
Website: Website Link Here
---
---
#6 – Sarnies
Introduction: Genuine, good ol' Aussie style grub packed with flavour and made with all things fresh. Hearty fare throughout the day. Pimp your own breakfast from an expansive list of options (house-cured bacon for starters), massive salads and sandwiches for lunch, and simple punchy dinner plates perfect for the evening out. Don't forget freshly roasted coffee in-house by our A+ coffee team that makes for every single cup that goes out.
Menu Items:
Granola Bow ($12)
Avocado On Toast ($16)
Smoked Salmon & Cream Cheese Bagel ($14)
Salmon Wrap ($15)
Location: 136 Telok Ayer St S068601
Contact: +65 8284 2146
Website: Website Link Here
---
#7 – Cherry Garden
Introduction:
One of the most beautiful restaurants in Singapore, Cherry Garden offers an eclectic menu of Cantonese cuisine, presented with artistic modern flair. Entered via a striking antique doorway, the restaurant has been designed according to Feng Shui. Charcoaled teak panels and slate floors recreate the look of a splendid Oriental residence.
Using fresh, seasonal produce, the menu always offers authentic Cantonese dishes. A varied wine list features a balanced selection of old and new world wines specially selected to match the menu. A wide selection of Chinese teas is also available.
In addition to our main dining room, Cherry Garden has four private elegant dining rooms, including Bamboo, the largest of which can accommodate up to 24 guests, perfect for business or social gatherings.
Menu Items:
Dim sum trilogy ($9)
Steamed pork xiao long bao ($8)
Steamed Kurobuta char siew bao ($9)
Cherry Garden's daily chicken soup ($15)
Location: 5 Raffles Ave., Singapore 039797
Contact: 6885 3500
Website: Website Link Here
---
#8 – Kilo Kitchen
Introduction:
The doors at 97 Duxton Road opens to Kilo Singapore – the flagship – as Kilo Collective sets to expand its portfolio with an evolved concept.
Kilo Singapore is an extension of Kilo Collective's deep history of catering to consumers' culinary explorations and social indulgence. Taking influence from the rich Latin American culture, the food menu takes diners on a culinary trek through the region – heating it up with an open format natural flame kitchen with wood-fired grill.
Kilo Singapore, with a market experience, is a symbolic homecoming for communities we have served and a social space for new guests we open our doors to.
Menu Items:
CRAB CROQUETTES ($16)
SPINACH SALAD ($15)
TASMANIAN LAMB RACK ($42)
HAZELNUT & CHOCOLATE MOUSSE ($16)
Location: 97 Duxton Road, Singapore 089541
Contact: 9625 0279
Website: Website Link Here
---
#9 – Masizzim
Introduction: Located at 313 Somerset, Masizzim (마시찜) is Singapore's first Korean stew speciality restaurant. With ingredients sourced directly from South Korea, each stew is slow-cooked with secret recipe sauce and served hot in cast-iron pots. A combination of two Korean words: 'masi' (delicious) and 'jjim' (steam), Masizzim has over 15 outlets across 5 countries, specialising in signature meat stews that closely follow the traditional home recipes of South Korean founder, Lee Dong-Jin's 66-year old mother, with choices of Soy Sauce flavour or 4 levels of Spiciness. Alongside famous stews like their Galbi Jjim (갈비찜), Masizzim also offers the best of Korea with their variety of authentic Korean dishes, from Handmade Rice Balls to Fried Pancakes.
Menu Items:
Spicy Pork Rice Ball ($9.9)
Bulgogi Beef Rice Ball ($9.9)
Crabmeat & Roe Rice Ball ($12.9)
Location: 313 Orchard Rd, #B3-02, Singapore 238895
Contact: 6509 5808
Website: Website Link Here
---
#10 – Red Sparrow
Introduction:
Red Sparrow's kitchen offers home-cooked meals typically found in a Vietnamese household, if you're lucky enough to dine in one.
Fresh ingredients are sourced directly from far and wide regions of Vietnam, to recreate authentic tastes that are yet unique to Red Sparrow. From flavorful broths to the seasoning in every dish – be it the humble pepper or exotic native flowers, a fragrant delicacy much sought after or the aroma of barbecued meat trailing the air, we constantly provide
surprises in our dishes.
Step into Red Sparrow and you will be amazed by the charm of old Saigon in the heart of Dempsey. Dine on simple, fuss-free classic Vietnamese fare with friends or family, whilst reminiscing the times of your last visit to Vietnam over a glass or two of our imported Vietnamese wines.
Menu Items:
Pho Bo Tai ($18)
Bun Cha ($21)
Banh Xeo ($19)
Bap Xao ($14)
Location: 11 Dempsey Road #01-18, Singapore, Singapore
Contact: 6776 6118
Website: Website Link Here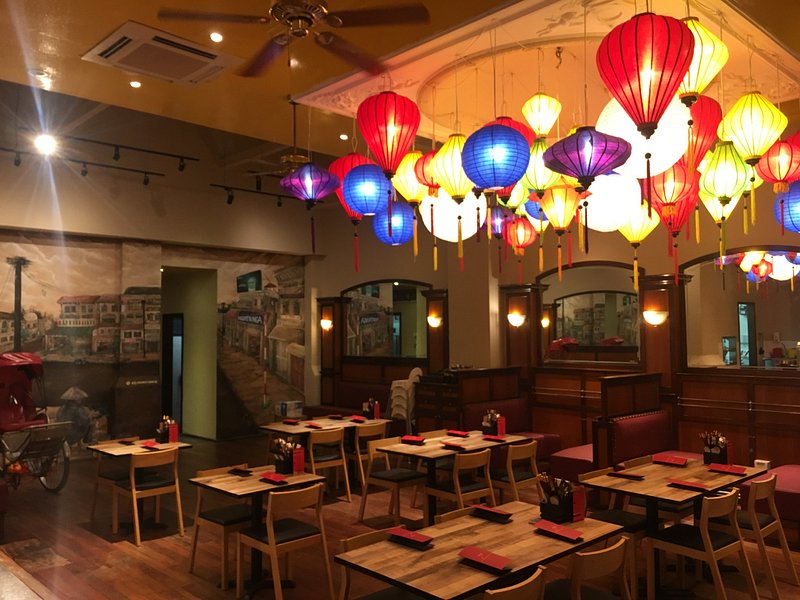 ---
Have a Place to Recommend?
Your contribution is valuable to us! Are there any outstanding businesses that you believe should be added to our list? If so, please send your recommendations to us at [email protected]. Tropika Club will review your suggestions and update the list accordingly. Thank you for your help in making our list of businesses as comprehensive and accurate as possible.
---
Meanwhile, Check out Tropika Club's Ecosystem of Websites

Tropika Club Magazine – Tropika Club Magazine is a Singapore-based publication that features articles on a wide range of topics with a focus on local businesses and content for the region. The magazine emphasizes supporting local businesses through its #SupportLocal initiative, which includes coverage of everything from neighborhood hawker stalls to aesthetic clinics in town. In addition to highlighting local businesses, Tropika Club Magazine also covers a variety of local content, including beauty, lifestyle, places, eats, and what's on in Singapore and the Asia Pacific region.
Tropika Club Deals – Tropika Club Deals is a leading online deals and voucher shopping site in Singapore, offering amazing discounts on beauty, wellness, and fitness products and services. It's the perfect platform for customers who want to discover the best deals without having to commit to a specific appointment date and time. These deals are available at major beauty stores, facial salons, hair salons, and other brands in Singapore, with no minimum spend required. Choose from guaranteed discounted deals in the categories of hairstyling, hair removal, facial & aesthetics, body slimming, brows & lashes, nails & makeup, massage & spa or fitness & wellness. Tropika Club Deals is also ideal for customers who want to buy vouchers as gifts or to use for the future. So whether you're looking to save money on your next haircut or want to treat yourself to a relaxing massage, Tropika Club Deals has got you covered with the best voucher and coupon deals in Singapore!