Top 10 Best Ballet Schools in Singapore
Ballet has become increasingly popular in Singapore, with both children and adults learning the art form. Whether you are looking to learn ballet for fun or to pursue a career as a professional dancer, finding the right school is essential. Fortunately, there are many great ballet schools in Singapore. In this article, we list the top 10 best ballet schools in Singapore based on their quality of teaching and their range of courses.
---
#1 – Ritz Dance Studios
Introduction:
Their Principal's years of experience as a dance educator and working with young children and adults fuel her conviction that dance is not merely a form of self-expression and physical exercise. It is a platform for whole brain and body development.
Personally witnessing transformational progress in students – introverted students grow from being shy to confident dancers willing to take the lead; new students progress from having separation anxieties on their first lesson to looking forward to dance class every week; children with autism and special needs bursting with excitement and breaking out in huge grins when it was time for music and movement; the deep connection between parent and baby when they gaze at each other during infant massage – their Principal is convinced that dance goes beyond imparting movement and technique. It is an opportunity for holistic development – to develop creativity, confidence, critical thinking and character.
Type of Services:
Dance & Grow (Parent-Child)
Ballet
Jazz
Musical Theatre
Hip Hop
K Pop
Location:
#06-01, 1 Marine Parade Central, Parkway Centre, Singapore 449408
Contact: +65 8687 4100
Website: Website Link Here
---
#2 – Elevate Dance Academie
Introduction:
Established in 2017, Elevate Dance Academie is an award-winning boutique dance school that inculcates highly versatile and disciplined young children, with our impartial and positive environment through the vibrant nurturing of dance.
Type of Services:
Modern
Classical Ballet
Jazz
Location:
27 West Coast Highway #02-01/02 Westway Mall, Singapore 117867
Contact: +6581113601
Website: Website Link Here
---
---
#3 – City Ballet Academy
Introduction:
City Ballet Academy to provide quality dance training and a holistic education through the medium of dance, ensuring that all students acquire the skills to maximise their potential, cultivate good values and positive character attributes, and be able to carry themselves with confidence and grace.
Type of Services:
PRIVATE COACHING
BALLET
JAZZ
CONTEMPORARY
CBA PERFORMING GROUP
Location:
60A Orchard Road, #B1-01/02/03, S238890
Contact: +65 8228 0693
Website: Website Link Here
---
---
#4 – Stepping Out Studios
Introduction:
They are committed to making dance accessible to everyone – using experienced, professional staff to deliver high-quality classes and projects. Their teachers have worked in multiple countries and prestigious national organisations and have won an impressive array of Dance related awards. This experience combined with their new state-of-the-art facilities make them the obvious choice for people looking to participate in Dance.
Type of Services:
PRESCHOOL DANCE CLASS
KIDS CLASSES
ADULT CLASSES
Location:
180 Kitchener Road, #08-05 City Square Mall, Singapore 208539
Contact: 6509 4300
Website: Website Link Here
---
#5 – Yan Ballet Academy
Introduction:
Yan Ballet Academy is a premier ballet school in Singapore. Founder and Artistic Director Wang Yan is a professional ballet teacher, training young talented dancers in Singapore at highly competitive levels. Her teaching methods are based on her 10 years' experience as a leading soloist performer for the Shanghai Ballet Company.
Type of Services:
RAD BALLET CLASSES
ELITE VAGANOVA PROGRAM
Location:
Bestway Centre #01-07, 10 Science Centre Road, Singapore 609079
Contact: +65 6514 5175
Website: Website Link Here
---
#6 – Singapore Ballet Academy
Introduction:
The Singapore Ballet Academy (SBA) was established in 1958 as a merger of the Frances School of Dancing and the Malaya School of Ballet, then two famous ballet schools in Singapore. The Academy is founded on the ideals of creating awareness of ballet being a beautiful art form, providing training to the highest standard and a platform for stage performances.
Type of Services:
Location:
5 Stadium Walk, #04-01, Singapore 397693
Contact: +65 6337 9125
Website: Website Link Here
---
_

Read Also:

Top 10 Best Hair Removal Services in Central Singapore

_
---
#7 – Performers Ballet Academy
Introduction:
Performers Ballet Academy's strength is its teachers who are passionate about dance, love working with children all ages and abilities and are keen to pass their experience and knowledge.
They believe that dance is a way of life and their students, with the guidance and support from their team, will maximise their artistic and physical potential.
Their programme monitors each student closely to ensure the standard in dance training and level of achievement define age-appropriate expectations and meets worldwide recognized criteria.
Performers Ballet Academy is an accredited school and member of The International Dance Council.
Type of Services:
Ballet Classes
Ballet Exams
Location:
318 Tanglin Road, Block D Phoenix Park, #01-55, 247979
Contact: +65 9058 6419
Website: Website Link Here
---
#8 – Amy's School of Dance
Introduction:
Amy's School of Dance in Huxley, IA, is a family-friendly, neighborhood studio that their students can call a second home, and one where friendships are built.
Type of Services:
PRE-SCHOOL BALLET
PRE-SCHOOL JAZZ
PRE-SCHOOL HIP HOP
CLASSICAL BALLET
HIP HOP / K-POP
Location:
Blk 265 Serangoon Central Drive #03-267
Singapore 550265. Lift C
Contact: +65 8322 0996
Website: Website Link Here
---
#9 – Palais Dance Studio
Introduction:
Palais Dance Studio was established in 1989, by their Principal, Ms. Tan Eng Ai. The School is known for high standards of dance education, and the good results that their candidates achieve in external ballet examinations. They specialise in offering high-calibre classical ballet & dance classes, and provide a nurturing & dynamic environment that encourages each student to achieve his/her personal best at each level of learning.
Type of Services:
Ballet
Salsa
Bachata
Tango
Cha cha
Location:
557 Bukit Timah Rd, Singapore 269694
Contact: 6467 7788
Website: Website Link Here
---
#10 – Cheng Ballet Academy
Introduction:
They offer professional training in dance for beginning students as young as 3 through advanced students up to 16 and beyond. Here, you will find an inspiring environment for dance enthusiasts to express their creativity and passion for the arts.
Type of Services:
Location:
204 BT TIMAH ROAD
BOON LIEW BUILDING #04-00
SINGAPORE 229863
Contact: +65 6235 8353
Website: Website Link Here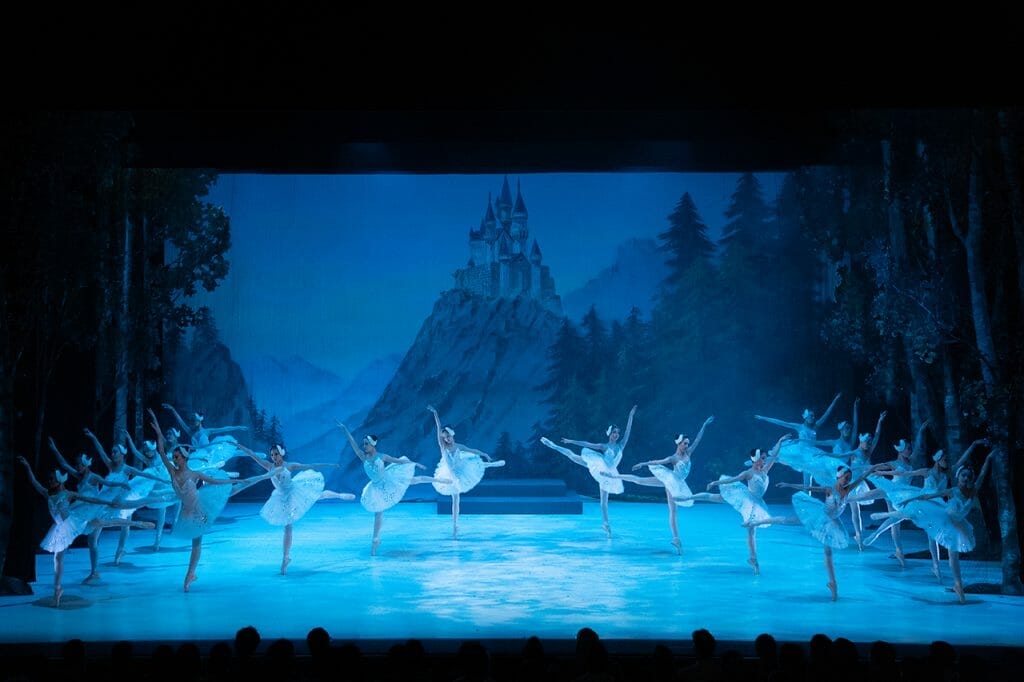 ---
Have a Place to Recommend?
Your contribution is valuable to us! Are there any outstanding businesses that you believe should be added to our list? If so, please send your recommendations to us at [email protected]. Tropika Club will review your suggestions and update the list accordingly. Thank you for your help in making our list of businesses as comprehensive and accurate as possible.
---
Meanwhile, Check out Tropika Club's Ecosystem of Websites

Tropika Club Magazine – Tropika Club Magazine is a Singapore-based publication that features articles on a wide range of topics with a focus on local businesses and content for the region. The magazine emphasizes supporting local businesses through its #SupportLocal initiative, which includes coverage of everything from neighborhood hawker stalls to aesthetic clinics in town. In addition to highlighting local businesses, Tropika Club Magazine also covers a variety of local content, including beauty, lifestyle, places, eats, and what's on in Singapore and the Asia Pacific region.
Tropika Club Deals – Tropika Club Deals is a leading online deals and voucher shopping site in Singapore, offering amazing discounts on beauty, wellness, and fitness products and services. It's the perfect platform for customers who want to discover the best deals without having to commit to a specific appointment date and time. These deals are available at major beauty stores, facial salons, hair salons, and other brands in Singapore, with no minimum spend required. Choose from guaranteed discounted deals in the categories of hairstyling, hair removal, facial & aesthetics, body slimming, brows & lashes, nails & makeup, massage & spa or fitness & wellness. Tropika Club Deals is also ideal for customers who want to buy vouchers as gifts or to use for the future. So whether you're looking to save money on your next haircut or want to treat yourself to a relaxing massage, Tropika Club Deals has got you covered with the best voucher and coupon deals in Singapore!