Top 10 Best Ballet Schools in Wellington New Zealand
Wellington, New Zealand is known for its vibrant arts scene and one of the most popular forms of art is ballet. Aspiring dancers flock to Wellington to hone their skills and perfect their technique at some of the top ballet schools in the area. In this article, we will be exploring the 10 best ballet schools in Wellington. We have taken into account factors such as quality of instruction, creative opportunities and overall satisfaction rate from previous students.
---
#1 – Pump Dance Studio
Introduction:
In 2001, founder Libby George was a sixteen year old wanting an after-school job. Instead of pounding the pavement with CV in hand, she decided to create a job for herself. From that first weekly hip hop class, their studio has grown into one of Wellington's largest, with over 350 dancers and 17 staff members.
Year after year more dancers joined their Pump family and they introduced jazz and contemporary classes. By 2007 they had outgrown their rented studio, so they decided to build their very them space. Within an empty floor of a Taranaki Street building, they designed three brand new dance studios. It made all the difference in the world, having a studio to call their own.

Competition fever took hold of Pump in 2008, with the formation of their hip hop crews and jazz troupes. A bunch of the Pump coaches started dancing together as an adult crew and named themselves Infinite. The all-female crew began competing nationally and internationally, creating a name for themselves in the hip hop community.

Infinite held the National Hip Hop Unite title for four years in a row and competed at the world championships from 2010 to 2013. From 9th, to 4th, to 3rd place, the ladies finally won gold in 2013 in Serbia.

Meanwhile, their studio had expanded into the suburbs, offering a taste of Pump in Eastbourne, Khandallah and Ngaio. More and more boys wanted hip hop opportunities, so they created male crews and classes. They started getting booked for stadium entertainment, dancing parades and large scale flashmobs around Wellington city.
Type of Classes:
Junior
Intermediate
Senior
Adult
Location:
1/302 Taranaki Street, Mount Cook, Wellington 6011, New Zealand
Contact: +64 4 384 7867
Website: Website Link Here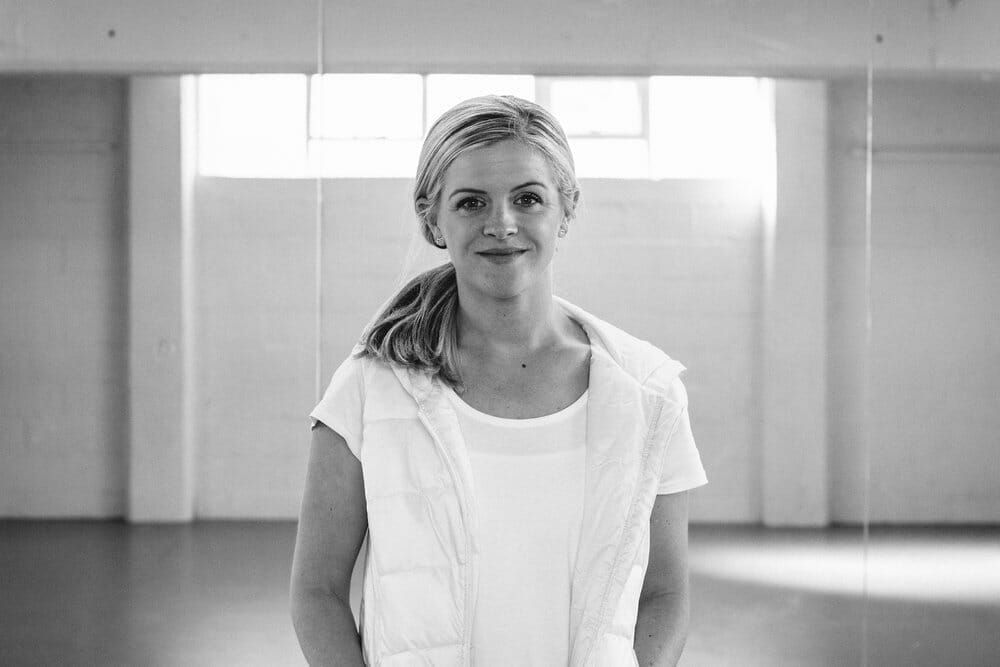 ---
#2 – Wellington Ballet
Introduction:
The Principal and Founder of Wellington Ballet Monique Koorey, originally started ballet when she was 5 years and trained with Briar Horrocks until she was 16 years old.
She then went on to The New Zealand School of Dance where she studied for four years. It is here that she completed her Royal Academy of Dance Teaching Certificate and Imperial Society of Dance Teaching Certificates with Distinction.
After her studies in New Zealand Monique then travelled to London where she opened and ran 5 dance schools offering summer camps, ballet, tap, modern, singing and drama.
Her most recent achievement was being awarded the New Zealand School of Dance graduate of the year for 10 years service to Dance.
Monique has a passion for teaching and has a wonderful caring personality that has even the youngest of her students producing the most fabulous results.
Type of Classes:
Primary Ballet
NZAMD Jazz & Contemporary
Pilates
Location:
35 Box Hill, Khandallah, Wellington 6035, New Zealand
Contact: 027 214 5593
Website: Website Link Here
---
---
#3 – Over the Rainbow Dance for kids
Introduction:
Over the Rainbow run small and personal dance & kids yoga classes with big heart! They run quality recreational classes in Preschool Dance, Jazz Dance, Creative Ballet & Yoga in a fun, kind & welcoming environment. They are excited to now offer Certified Kids and Teens Yoga and Mindfulness! They offer affordable and quality classes for preschool and school age children in Wellington city New Zealand. Every child deserves a chance to dance!
Type of Classes:
Little Rainbows
Kids Yoga
Jazz & Ballet
Location:
31 Lawson Place Mount Victoria, Wellington 6011, New Zealand.
Contact: 021 1741 551
Website: Website Link Here
---
---
#4 – Wellington Dance Academy
Introduction:
At Wellington Dance, your child will be welcomed and gracefully guided from their very first class. Wellington Dance Academy is a dance studio offering ballet and dance classes in Wellington.
Encouraged by a team of teachers who praise each little step and nurture every big dream, your child will learn to listen, focus, embrace stillness and express their personality through movement.
Choose from convenient weekday, Saturday or Sunday classes, in Thorndon or Khandallah.
Your dancer will make new friends in our Wellington Dance preschool, junior, grades or senior schools. As they progress through their own special dance journey, our team will suggest inspiring ways for them to develop their confidence and skills, such as performing on stage, team-building social events, trying new styles of dance or joining a dance team.
Our dream is for every student to experience performing a beautiful graduation solo to mark their achievement at the end of their school years!
Type of Classes:
Pre School
Juniors
Grades
Seniors
Location:
182 Thorndon Quay, Pipitea, Wellington 6011, New Zealand
Contact: +64 4 210 8642
Website: Website Link Here
---
#5 – Shivam Dance Academy
Introduction:
Shivam Dance Academy, NZ- known as SDANZ is your premier Kathak, Folk and Bollywood Dance school that not only prides in teaching and performing professional, creative, energetic dance styles but also plays a big part in youth development.
SDANZ is a dance community that unites children, youth and adults to the wider community using dance, incorporating personality development, improve mental, physical and overall health. SDANZ brings in a sense of belonging to it's members and students through it's family values.
They cater to all dance backgrounds and age groups … AGE IS NO LIMIT!!
They provide professional dance training through various classes for all age-groups and skill-levels. Whether you want to learn a new style, prepare for a performance, or just try a fun new way to stay in shape – they have the right class for you!
Type of Classes:
Location:
New Zealand
Contact: +64 22 617 5014
Website: Website Link Here
---
#6 – Khandallah Ballet Academy
Introduction:
Carolyn McKeefry has been developing young dancers at Khandallah Ballet Academy since 1992. Carolyn has been a successful private sector dance teacher in Wellington since 1986 and has two schools – Khandallah Ballet Academy and Carolyn McKeefry Dance Academy. ​
Carolyn has had a varied professional career in various dance forms.
Carolyn is a member of Royal Academy of Dance – London, International Dance Teachers' Association – London, and an Associate (National) of the Imperial Society of Teachers of Dance, London.
Carolyn is also a very experienced teacher of adults with many of them, over the years, opting to successfully take examinations. She continues to dance with and choreograph for a community dance group Crows Feet Dance Collective and has several weekly classes for 'the mature body' in the Wellington area.
​Carolyn has been both a guest tutor and performer in India and held a series of workshops/classes in Middle Eastern Dance another of her specialties.
Type of Classes:
Prep grade
Grade I / II
Intermediate
Advanced I / II
Location:
135 Khandallah Road, Khandallah, Wellington 6035
Contact: (04) 389-4944
Website: Website Link Here
---
_

Read Also:

Top 10 Best Hair Removal Services in Central Singapore

_
---
#7 – Db4dance School
Introduction:
Db4dance classes are for children with or without previous dance experience who wish to learn in an encouraging, fun, but also a challenging environment. There are no exams but the classes cover the same level of work. Children gain a great understanding and appreciation of different genres and themed music.
Db4dance does not have a strict uniform policy but requires children to wear suitable clothing for the classes. Parents are able to watch classes, as long as the children are not distracted.
Type of Classes:
Pre-school fun
Ballet
Jazz
Location:
Wellington Pipe Band Hall, corner of Hanson and Stoke Street, Newtown
Contact: [email protected]
Website: Website Link Here
---
#8 – L.O.D Dance Studios
Introduction:
At L.O.D we offer high-quality dance lessons in a warm nurturing environment. They pride ourselves on caring for children on an individual basis within the classroom setting. All students are offered the same opportunities to participate in syllabus examinations and performances. They find this approach provides a more supportive and rewarding experience than the competitive dance environment and gives all students the chance to excel and reach their full potential.
They provide classes for any dance needs –award-winning pre-school programmes, Classical Ballet, Jazz, Tap, Contemporary, Commercial and dance conditioning classes to help with flexibility and health for developing bodies.
Their timetable is designed so students can do multiple classes and genres on the same day, making the weekly chauffeuring and family timetabling much simpler for everyone.
Their timetable allows greater flexibility for students to include other extra-curricular activities, something they also encourage to promote the growth of well-balanced young people.
They encourage versatile dancers who have the opportunity to experience a greater variety of genres and find their perfect fit. This is something that ensures students truly develop their "Love of Dance" and also creates multi-faceted dance artists when developing a career in the arts.
Type of Classes:
Location:
Level 1, 9 Broomhedge Street, Newtown, Wellington
Contact: +64 21 532 216
Website: Website Link Here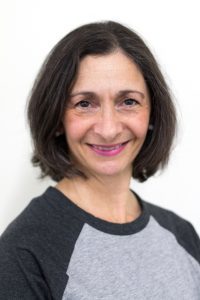 ---
#9 – Wellington Ballet Studio
Introduction:
Wellington Ballet Studio (Est. 2015) is a boutique dance school based on the Miramar Peninsula offering lessons in Ballet, Jazz and Contemporary Dance. Their classes service the Eastern Suburbs of Wellington; Hataitai, Roseneath, Lyall Bay, Kilbirnie, Mapuia, Strathmore Park, Miramar and Seatoun.
Wellington Ballet Studio follows the ROYAL ACADEMY OF DANCE ballet syllabus and the AMERICAN JAZZ DANCE AFFILIATION syllabus. Assessments are held in Term 3, keeping the school holidays free and Term 4 clear for our ANNUAL PRODUCTION.
Type of Classes:
Contemporary
Jazz
Tippy Toes
Location:
27 Chelsea Street, Miramar, Wellington 6022, New Zealand
Contact: +64 21 207 6757
Website: Website Link Here
---
#10 – EnPointe Dance Academy
Introduction:
THEIR TEACHERS
EnPointe teachers are either registered Royal Academy of Dance (RAD) teachers or in the process of becoming registered and their teacher assistants are all RAD trained.
THEIR FACILITIES
imageimageimageWe have four purpose built ballet studios including specialised flooring, mirrors and double barres. Three at their main campus in Hania St, and one at our St Marks campus.
Their largest studio, Studio 1 is 180 sqm with a 5 metre stud, Studio 2 is 80 sqm, Studio 3 is 65 sqm and their smallest studio of 50 sqm which is based at their St Marks campus.
Their facilities include reception area, parents viewing areas, separate boys and girls facilities, and a warm up area.
All studios are available for hire, please contact them for further information
Type of Classes:
Ballet
Contemporary
Advance Programme
Location:
5 Hania St, , Wellington, New Zealand
Contact: 021 246 0893
Website: Website Link Here
---
Have a Place to Recommend?
Your contribution is valuable to us! Are there any outstanding businesses that you believe should be added to our list? If so, please send your recommendations to us at [email protected]. Tropika Club will review your suggestions and update the list accordingly. Thank you for your help in making our list of businesses as comprehensive and accurate as possible.
---
Meanwhile, Check out Tropika Club's Ecosystem of Websites

Tropika Club Magazine – Tropika Club Magazine is a Singapore-based publication that features articles on a wide range of topics with a focus on local businesses and content for the region. The magazine emphasizes supporting local businesses through its #SupportLocal initiative, which includes coverage of everything from neighborhood hawker stalls to aesthetic clinics in town. In addition to highlighting local businesses, Tropika Club Magazine also covers a variety of local content, including beauty, lifestyle, places, eats, and what's on in Singapore and the Asia Pacific region.
Tropika Club Deals – Tropika Club Deals is a leading online deals and voucher shopping site in Singapore, offering amazing discounts on beauty, wellness, and fitness products and services. It's the perfect platform for customers who want to discover the best deals without having to commit to a specific appointment date and time. These deals are available at major beauty stores, facial salons, hair salons, and other brands in Singapore, with no minimum spend required. Choose from guaranteed discounted deals in the categories of hairstyling, hair removal, facial & aesthetics, body slimming, brows & lashes, nails & makeup, massage & spa or fitness & wellness. Tropika Club Deals is also ideal for customers who want to buy vouchers as gifts or to use for the future. So whether you're looking to save money on your next haircut or want to treat yourself to a relaxing massage, Tropika Club Deals has got you covered with the best voucher and coupon deals in Singapore!