Top Best Cafes in Queenstown Area, Singapore
Cafes have become more popular than ever in recent years, with people of all ages and backgrounds enjoying them. There are now many different types of cafes to choose from, including those that focus on healthy eating, organic coffee, and vegan food. Queenstown is a great place to find cafes that suit any taste, and in this article, we will take a look at the top best cafes in the area.
---
#1 – Venture Drive Coffee
Introduction: Minimalistic cafes no longer impress. But the lack of character in the cafe was not just a shortcut to Instagram fame. Following in the footsteps of third-wave coffee bars, Yuk Wong and Xue Ru, the founders of Venture Drive, wanted to place an emphasis on their coffee.
Menu Items:
Black ($4.50 – $10)
White ($5 – $6.50)
Mocha ($6 – $7)
Chocolate ($6 – $7)
Tea ($6)
Location: 123 Bukit Merah Lane 1, #01-110, Singapore 150123
Contact: venturedrive.coffee
Website: Website Link Here
---
#2 – ARTEASE SG (Queenstown Library)
Introduction:
MISSION
Artease promises a uniquely Singaporean cafe and bubble tea experience. Serving quick and tasty – yet value for money meals, desserts, and beverages.
VISION
Accessible and quality food anywhere, anytime.
Menu Items:
Classic milk tea (Price $3)
Honey green tea (Price $3.50)
Chocolate freeze (Price $4)
Vanilla Latte (Price $4.90)
Location: 53 Margaret Drive, #01-00, S(149297)
Contact: +65 8853 0683
Website: Website Link Here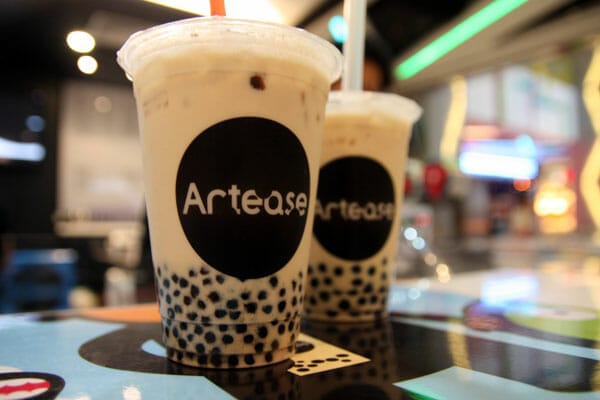 ---
---
#3 – Tiong Hoe Specialty Coffee
Introduction:
Inspired by Mr. Tan Tiong Hoe's undying passion for coffee, Jacob and co-founder Juliana came together in 2014 to establish Tiong Hoe Specialty Coffee Pte Ltd. Situated in the heartland area in Queenstown, Mr. Tan Tiong Hoe's office of more than 20 years was renovated into our cafe today.
Tiong Hoe Specialty Coffee started off as a wholesaler, supplying specialty coffee beans and coffee equipment to F&B outlets. Their storefront was initially designed to only showcase the various coffee machines and equipment that they supply and retail. They would also hold occasional workshops and classes to share their knowledge with the public and their customers. However, business was slow and these weren't enough to satisfy their curious customers. They were attracted by the aroma of their freshly roasted coffee and now they wanted to know how their coffee tasted!
Menu Items:
Double Espresso ($3.50)
Piccolo Latte ($4.50)
Cappuccino ($5)
Mocha Latte ($5.50)
Location: 170 Stirling Road, #01-1133, Singapore 140170
Contact: +65 6474 5442
Website: Website Link Here
---
_

Read Also:

Top Great Cafes in Bedok, Siglap, and East Coast of Singapore

_ _ 
---
#4 – Patissier Woo
Introduction:
PatissierWoo's artisanal tarts, cakes, pastries, and entremets are baked daily with a reserve of the freshest produce. Its bakes evoke happy feelings of sugar, spice, and everything nice. It's pure savoir-faire for whatever the occasion may be. Each bake is meticulously personalized, prepared, and perfected by Melissa Woo, who helms her eponymous brand.
Established in 2012, Melissa hung up her high heels, Bloomberg terminal, and spreadsheets in exchange for a chef's jacket, whisk, and recipe books to set up this pâtissierie in Bukit Timah. Having lived and worked in Singapore, Bangkok, and London, Melissa aims to infuse each bake with the culinary traditions of these gastronomic paradises. She received the most exquisite culinary education at the esteemed Le Cordon Bleu, and is also an Crescent Girls' and ACS(I) alumna.
Menu Items:
Strawberry Shortcake (Price $55)
Chocolate & Salted Caramel (Price $20)
Mango Raspberry Mousse Cake (Price $32)
Tart|Berries (Price $30
Location:
94A Dawson Rd, #01-02
Singapore 142094
Contact: 9631 0150
Website: Website Link Here
---
#5 – Creatr.
Introduction:
The start of Creatr is the beginning of a new venture for a popular homegrown ice cream specialty brand: Three's A Crowd and for MasterChef Singapore S2 first runner-up, Leon Lim. We are constantly creating new exciting dishes, offering an ever-changing menu inspired by local favourites. They are serving Ayam Penyet Burger with Tofu & Tempeh Fries. The chicken thigh is marinated overnight and then deep-fried for extraordinary flavour and ultimate crispiness. Stacked with a bed of fresh mesclun salad mix, sliced tomatoes, and shredded cucumber; and served by the side: with tofu and tempeh fries as well as our signature sambal aioli with kaffir lime.
Menu Items:
Ayam Penyet Burger With Tofu And Tempeh Fries (Price $19.90)
Chilli Crab Pizza (Price $29.90)
Laksa Pizza (Price $26.90)
Fried Chicken Salad (Price $10.90)
Location: 169 Stirling Rd, #01-1149, Singapore 140169
Contact: 9744 2169
Website: Website Link Here
---
---
#6 – SkyCafe
Introduction:
At Sky Cafe, they're committed to offering quality products, unparalleled service, and the most competitive prices in town. Great service begins with great people and industry experience, which is why their staff is made up of the best and most qualified in the business.
Menu Items:
Gourmet Sandwich Set
Egg and Chicken Sausage Sandwich
Ham and Cheese Croissant
Apricot Chutney Chicken Sandwich
Location:94A Dawson Road, SkyParc #01-04, 142094
Contact: 9743 2179
Website: Website Link Here
---
#7 – UglyDuck Café
Introduction:
UglyDuck Cafe is a socially responsible enterprise that encourages upcycling. The cafe serves comfort food made from "ugly" but yummy produce while our grocer sells bruised & sustainably sourced products. Let them serve you while doing their part in sharing the love of food sustainability.
Menu Items:
Taiwanese Cold Noodles Set (Price $6.90)
Dumpling Soup + Scallion Noodle Set (Price $6.90)
Braised Pork Rice Set (Price $7.90)
Fishball Soup (6pc) (Price $2.90)
Location: 01-03 Queenstown Community Centre, 365 Commonwealth Ave, 149732
Contact: n/a
Website: Website Link Here
---
#8 – Sin and Savage Bakehouse
Introduction:
From the same folks that brought you Mixsense Private Dining, Sin & Savage Bakehouse was inspired by their love of classic flavours. Elevated comfort food in a league of its own.
Menu Items:
 Big Boi Breakfast (Price $35)
Champion Breakfast Pancakes (Price $19)
Bencakes (Price $17)
Eggs Benedict (Price $16)
Location: 169 Stirling Rd, #01-1153 Stirling View, Singapore 140169
Contact: n/a
Website: Website Link Here
---
#9 – Rookie's Coffee Shop
Introduction:
There is a method to my madness." Said Junior, owner and head barista of the newly opened Rookie's Coffee Shop at Queensway. The usual bells and whistles of a typical new cafe opening aren't present — the space is as unpretentious as you can get.
Menu Items:
Delicious-sour Lemon Bar (Price $5)
Marvin Barratnes Costa Rica (Price $6.50)
Aeropress (Price $6)
Chocolate Chip Cookie (Price $3.50)
Location:124 Bukit Merah Lane 1, #01-144, Singapore 150124
Contact: +65 11111111
Website: Website Link Here
---
#10 – Seeds Café
Introduction:
Seeds Cafe is an idyllic, comfortable and inclusive social space cafe for some quick bites and coffee, away from the hustle and bustle.
Menu Items:
Avocado Toast (Price $13.90)
Bolognese Pasta (Price $14.90)
Gyudon (Price $15.90)
Butter Lemon Baked Salmon (Price $17.90)
Location: 501 Margaret Dr, Singapore 149306
Contact: 6817 9414
Website: Website Link Here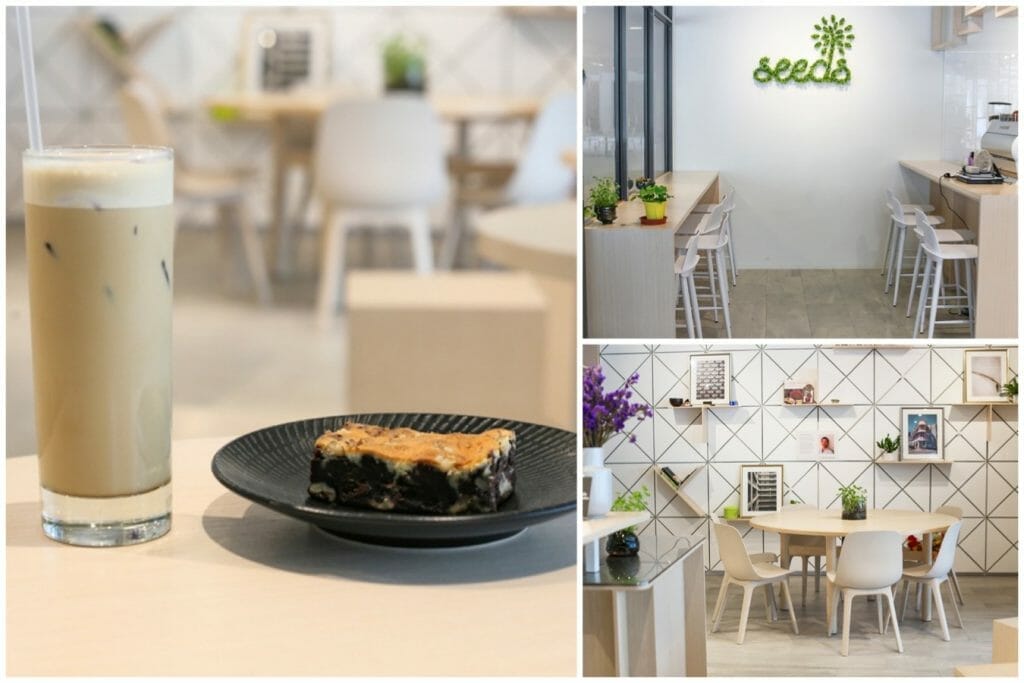 ---
Have a Place to Recommend?
We need your help! Do you know any other noteworthy beauty clinics or salons that deserves to be added to this list? If so, do write to us via our email at [email protected]. Tropika Club will do a review of your recommendations and update the list accordingly.
---
Meanwhile, check out Tropika Club's Ecosystem of Websites

Tropika Club Magazine – Tropika Club Magazine crafts articles on all things Singapore, but with a greater emphasis on local businesses based on our #SupportLocalSG initiative. We check out and feature local businesses of all categories, ranging from your neighbourhood hawker stalls to the aesthetic clinics in town. We also cover local content ranging from beauty, lifestyle, places, eats and what's on in SIngapore. Our Top 10 rankings include local food and service establishments based in different regions in Singapore.
Tropika Club Deals – Search for the best voucher and coupon deals. Tropika Club Deals is ideal for customers who want to discover the best deals without having to commit to a specific appointment date and time. Choose from guaranteed discounted deals in the categories of hairstyling, hair removal, facial & aesthetics, body slimming, brows & lashes, nails & makeup, massage & spa or fitness & wellness. Customers can also buy vouchers as gifts or to use for the future.