Top 7 Best Eats at Teck Ghee Court Food Centre
"Located in the heart of Teck Ghee estate and opposite Bishan Park, the 32 cooked food stalls and 86 market stalls within the hawker centre remain a popular choice among patrons despite the availability of alternative marketing and dining facilities nearby. Popular local dishes are whipped up dail to satisfy partrons' desires for good food! Here's our suggested good food stalls to try.
---
#1 – SHIOK SHIOK noodles
Introduction: The pasta was served al dente, with a light-textured sauce that was slightly lighter compared to the conventional mala xiang guo. The spiciness of the sauce was somewhere between xiao la and zhong la, which was sufficient to suit the needs of individuals with a low spice tolerance. As with the typical mala dishes, I would have preferred the sauce to be spicier for a stronger and punchier taste.
Menu Items:
Traditional Black Mee Sua Soup $7
Ang Zhao Mee Sua $5.50
Spicy Mala Minced Meat Noodle $4.50
Location: 341 Ang Mo Kio Ave 1, 01-07, Singapore 560341
Operating hours: 7am – 2.30pm (Sun to Tue & Thu), 8am – 2.30pm (Wed), Closed on Fri
Website: Website Link Here
---
#2 – Eng Kee Bak Kut The
Introduction: Although the restaurant sells bak kut teh, the meal of the day is the very large plate of pig's trotters ($5), which were tender and very thoroughly braised with the dark soy sauce. The soup was spicy and sweet and seasoned, but the meat was tough. We basically had to rip off the meat from the bone. The scallion and liver soup ($5) on the menu is also nothing fancy, but a tasty dish suitable for lunch.
Menu Items:
Pig Trotters $7
Bak Kut Teh $6
Pig's Stomach Soup $5
Location: 341 Ang Mo Kio Ave 1, 01-04, Singapore 560341
Operating hours: Tue to Fri 10am – 3pm, Sat & Sun 9am – 3pm (Closed on Mon)
Website: Website Link Here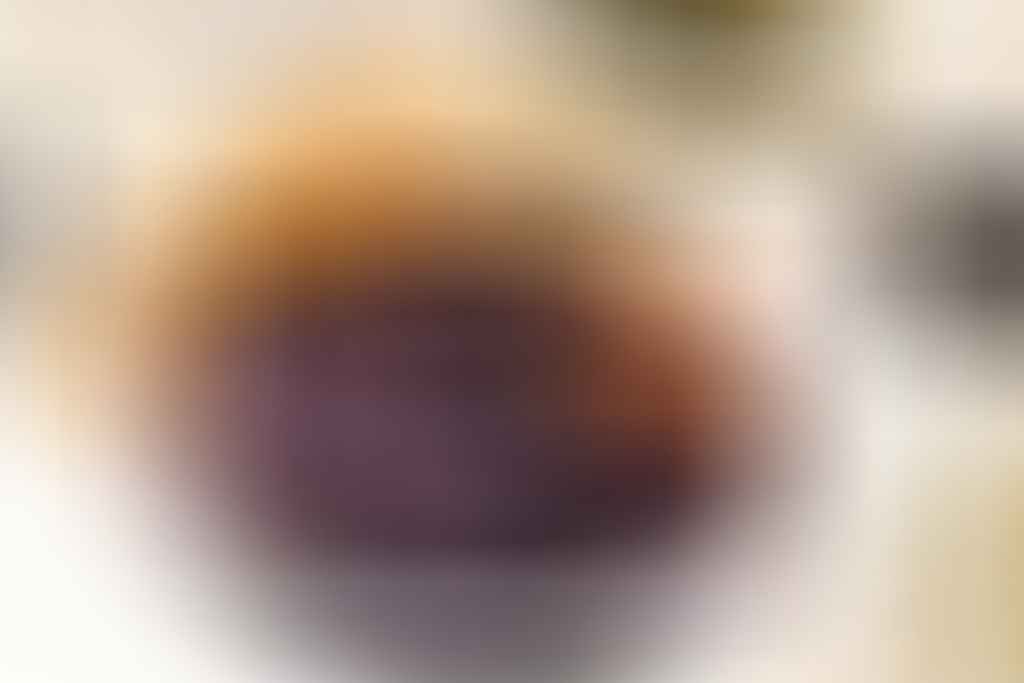 ---
---
#3 – Vegetable Oil Fried Carrot Cake
Introduction: The store prides itself with their homemade carrot cake, as the first thing you see apart from its signboard, is a signage with homemade printed. You can tell that the carrot cake is homemade when they are chopped up in random bits & pieces of different shapes & sizes. Served with generous portions of cai poh (pickled radish), large slabs of eggs & a whole load of wok hei flavours, this yummy yet not so sinful dish is something you can indulge in for breakfast! Stir-fried using vegetable oil, you won't be afraid of sinning too much while enjoying your favorite hawker dish. (Amanda Liu from Burple)
Menu Items:
Homemade Carrot Cake (Black) $3.50/$4/$7
Homemade Carrot Cake (White) $3/$3.50/$6
Glutinous Rice $3
Location: 341 Ang Mo Kio Ave 1, 01-15, Singapore 560341
Operating hours: Daily 6 -11:30am
Website: Website Link Here
---
Read Also:
---
#4 – Hock Heng Delights
Introduction: Hock Heng Delights is just one of the honourable mentions to have to go on the list. While I may change my selection of dishes often when visiting Hock Heng Delights, the assam fish head is always something I have difficulty resisting. At first glance, it may not seem much, but the chef's skill in pulling off a balance of sweet and spicy taste left me incredibly impressed.
Menu Items:
Prawn Paste Chicken $8/$10
Hot Plate Beancurd $8/$10
Salted Egg Chicken $10/$12
Beef Hor Fun $5
Location: 341 Ang Mo Kio Ave 1, 01-01, Singapore 560341
Operating hours: Daily 11am–10pm, Tuesday Closed
Website: Website Link Here
---
#5 – Belinda's Traditional Pancake
Introduction: The thin crust pancake was baked till crispy, filling will then added and rolled into a cone shape, you have to eat while it is hot, the high humidity climate here has no mercy on its crispiness and can ruin the whole pancake into a piece of soft and rubbery sheet in a very short time. The thicker and chewy version pancake is equally good, fresh and generous fillings sandwiched in between the Mee Jiang Kueh, the peanut filling was nicely roasted and crushed to the perfect right size, not too coarse or too fine to the bite which is critical for a good Mee Jiang Kueh.

Menu Items:
Traditional Pancake Peanut, Coconut and Red Bean $0.90/pc
Cone Pancake Peanut, Coconut, Chocolate and Cheese $1.20/pc
Puttu Mayam $1.60/2pcs
Location: 341 Ang Mo Kio Ave 1, 01-27, Singapore 560341
Operating hours: Weekdays 6.30am to sold out. Weekends 6.15am to sold out. Closed on Mondays and Thursdays.
Website: Website Link Here
---
---
#6 – Wanton Noodles @ He Zuo Yun Tun Mian
Introduction: Spotting huge chinese characters as their stall name with no english words, He Zuo Yun Tun Mian spots a retro stall front with little to no presence of modern design. Heck, they even have this rainbow background behind pictures of their food items. Here is YumzYumz's food review of He Zuo Yun Tun Mian wanton noodles.

Menu Items:
Wanton Mee $3
Wanton Soup $3
Dumpling Noodles $3.50
Dumpling Soup $3.50
Location: 341 Ang Mo Kio Ave 1, 01-20, Singapore 560341
Operating hours: Daily 7am–10pm
Website: Website Link Here
---
#7 – F&B
Introduction: About the restaurant
Menu Items:
Menu Item A (Price $12)
Menu Item B (Price $15)
Menu Item C (Price $22)
Menu Item D (Price $15)
Location: Location Here
Contact: +65 11111111
Website: Website Link Here
---
Have a Place to Recommend?
Your contribution is valuable to us! Are there any outstanding businesses that you believe should be added to our list? If so, please send your recommendations to us at [email protected]. Tropika Club will review your suggestions and update the list accordingly. Thank you for your help in making our list of businesses as comprehensive and accurate as possible.
---
Meanwhile, Check out Tropika Club's Ecosystem of Websites

Tropika Club Magazine – Tropika Club Magazine is a Singapore-based publication that features articles on a wide range of topics with a focus on local businesses and content for the region. The magazine emphasizes supporting local businesses through its #SupportLocal initiative, which includes coverage of everything from neighborhood hawker stalls to aesthetic clinics in town. In addition to highlighting local businesses, Tropika Club Magazine also covers a variety of local content, including beauty, lifestyle, places, eats, and what's on in Singapore and the Asia Pacific region.
Tropika Club Deals – Tropika Club Deals is a leading online deals and voucher shopping site in Singapore, offering amazing discounts on beauty, wellness, and fitness products and services. It's the perfect platform for customers who want to discover the best deals without having to commit to a specific appointment date and time. These deals are available at major beauty stores, facial salons, hair salons, and other brands in Singapore, with no minimum spend required. Choose from guaranteed discounted deals in the categories of hairstyling, hair removal, facial & aesthetics, body slimming, brows & lashes, nails & makeup, massage & spa or fitness & wellness. Tropika Club Deals is also ideal for customers who want to buy vouchers as gifts or to use for the future. So whether you're looking to save money on your next haircut or want to treat yourself to a relaxing massage, Tropika Club Deals has got you covered with the best voucher and coupon deals in Singapore!