Top 10 Best Fish Oil Supplements for Heart Health
Fish oil supplements provide a range of heart health benefits. They can lower blood pressure, reduce inflammation and help prevent arrhythmias. Fish oil supplements are also associated with a reduced risk of heart disease and stroke. In this article, we take a look at the top 10 best fish oil supplements for heart health.
---
#1 – California Gold Nutrition, Omega-3 Premium Fish Oil
Description: Maintaining a diet with sufficient levels of "good fat" has been associated with maintaining an optimal lipid profile and health benefits such as a reduced risk of cardiovascular disease, healthy brain function and support of overall immune health.
California Gold Nutrition®️ Omega-3 Premium Fish Oil is molecularly distilled and features 180 mg EPA and 120 mg DHA per capsule of globally-sourced, highly-refined, and concentrated natural fish oil that meets strict quality control standards. The fish gelatin softgels are porcine and bovine free and manufactured in California, USA with internationally sourced ingredients.
Brand: California Gold Nutrition
Features:
180 mg EPA / 120 mg DHA
Concentrated
Molecularly Distilled
Preferred Triglyceride Form
Supports Overall Immune Health
Pricing: $10.15/100count $21.75/240count
Where to Find: Link here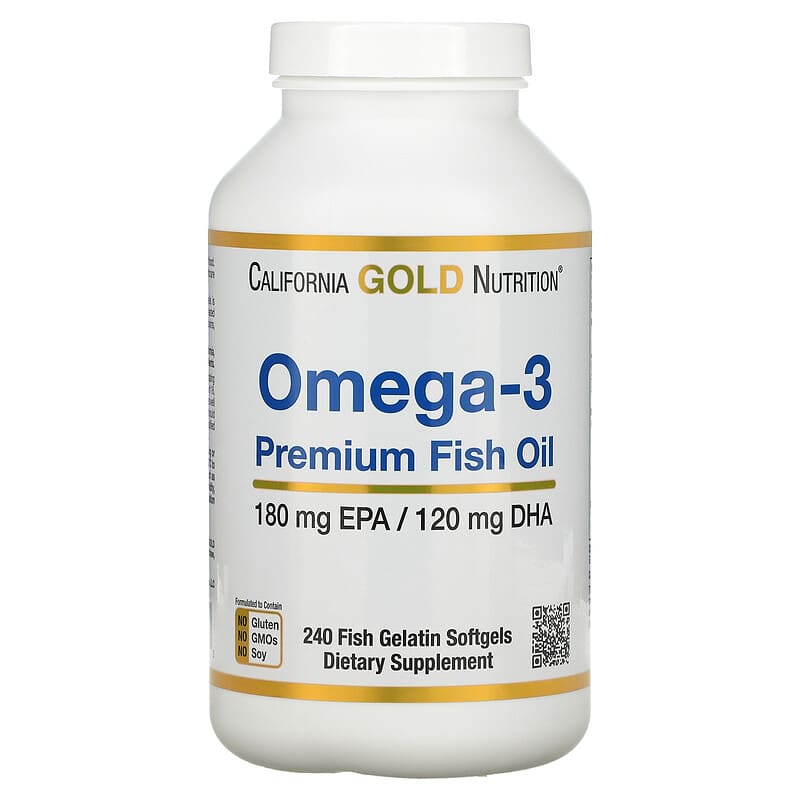 ---
#2 – Lake Avenue Nutrition, DHA from Marine Algae
Description: Take 1 softgel daily with food, or as recommended by a Healthcare Professional.
Brand: Lake Avenue Nutrition
Features:
Suitable for Vegetarians
Formulated without GMOs, Gluten or Soy.
Produced in a GMP Facility
Pricing: $14.79
Where to Find: Link here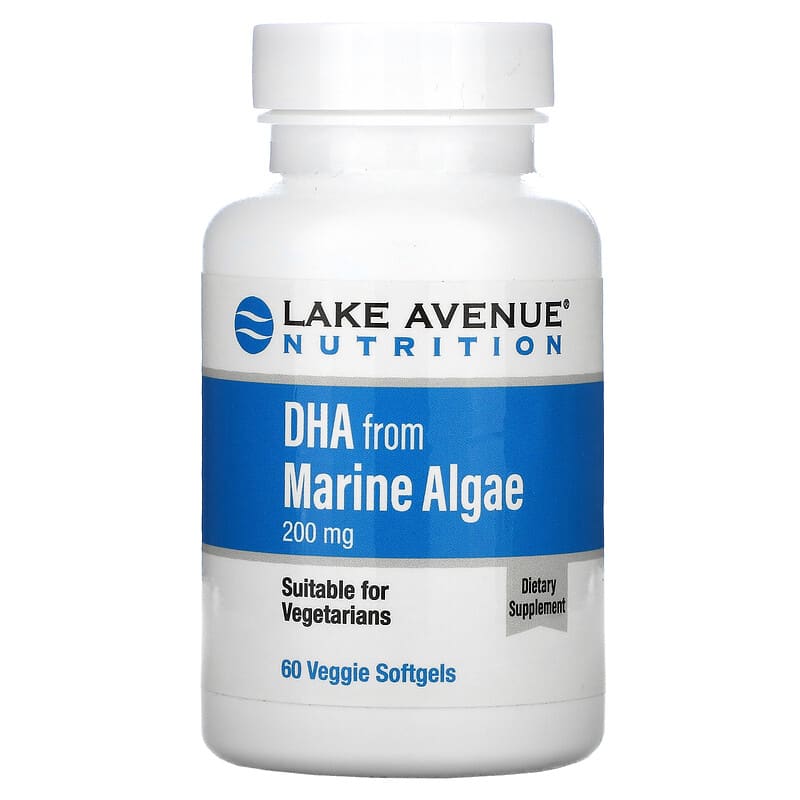 ---
---
#3 – Sports Research, Omega-3 Fish Oil, Triple Strength
Description: SR® Omega-3 Fish Oil contains ultra-concentrated levels of EPA (685 mg) and DHA (310 mg) in each softgel and is sourced from wild-caught fish using advanced molecular distillation & purification processes.
(1 Softgel) SR® Omega-3 Fish Oil Softgel* = (3 Softgels) Standard Fish Oil Softgels
Brand: Sports Research
Features:
IFOS® 5-Star Certified Fish Oil
Made From Sustainable Wild-Caught Fish
1250 mg Total Fish Oil Per Serving
1055 mg Total Omega-3s Per Serving
Dietary Supplement
Pricing: $17.30/30count $76.67/180count
Where to Find: Link here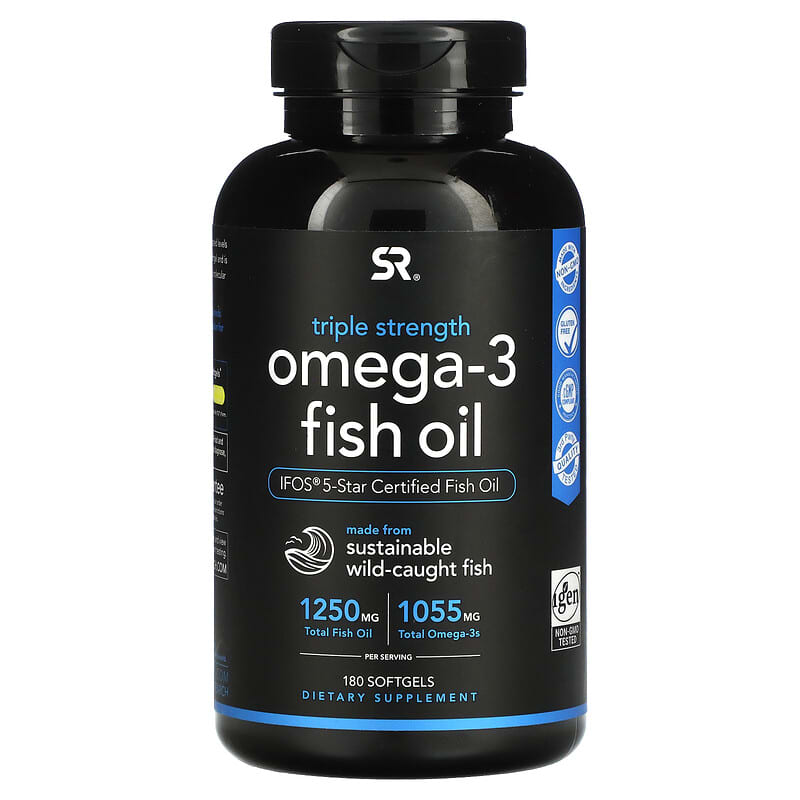 ---
_

Read Also:

Top 10 Best Fish Oil Supplements in Singapore
---
#4 – NOW Foods, Ultra Omega-3, 500 EPA / 250 DHA
Description: This Fish Oil Concentrate is manufactured under strict quality control standards. It is tested to be free of potentially harmful levels of contaminants such as PCB's, dioxins, mercury and other heavy metals. Those who experience nausea or reflux from other fish oils should find this enteric-coated, odor controlled softgel easier to tolerate.
Brand: NOW Foods
Features:
500 EPA/250 DHA
Cardiovascular Support
Molecularly Distilled-Enteric Coated
Supports Brain Health
A Dietary Supplement
Pricing: $22.93/90count $34.53/180count
Where to Find: Link here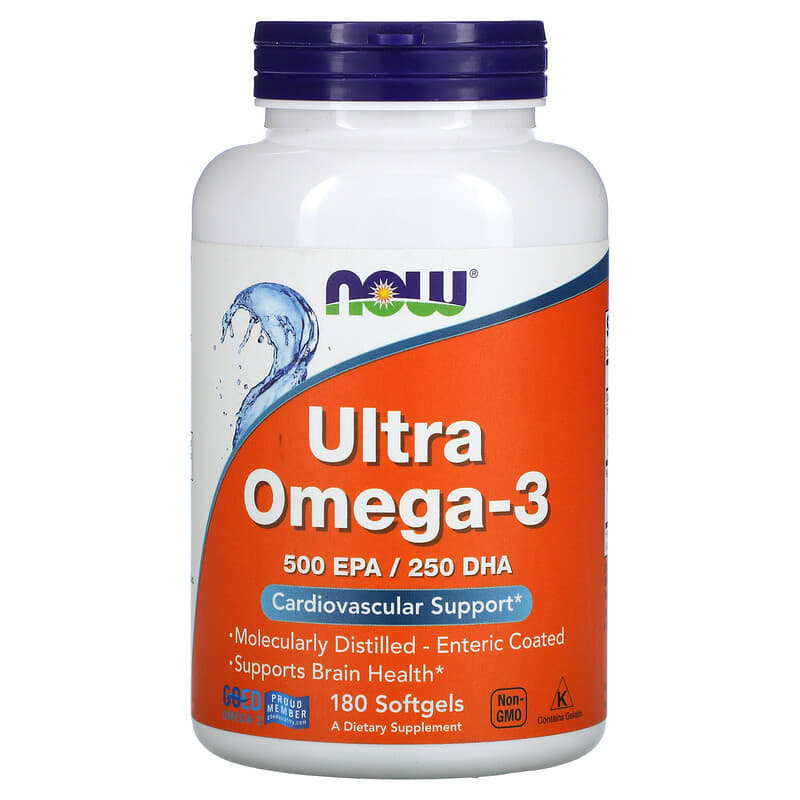 ---
#5 – OmegaVia, Ultra Concentrated Omega-3
Description: Use as part of healthy diet and exercise plan to help maintain healthy triglyceride levels already within the normal range.
Brand: OmegaVia
Features:
Powerful Benefits with Fewer Pills
3X as Much Omega-3 as Regular Fish Oil
Triglyceride Management
Dietary Supplement
With DPA Omega-3 for Added Benefits
Pricing: $38.15
Where to Find: Link here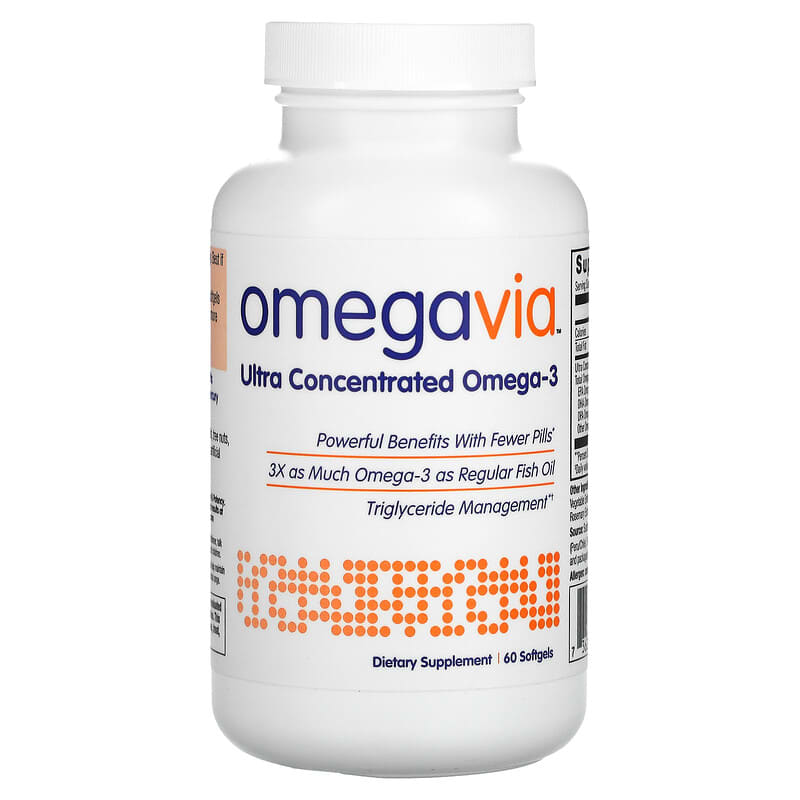 ---
---
#6 – Solgar, Omega-3, EPA & DHA, Triple Strength
Description: Omega 3 950 mg is Solgar's highest concentration of the natural Omega 3 polyunsaturates EPA and DHA from cold-water fish. This formulation supports cardiovascular, joint, and skin health. It is molecularly distilled to remove mercury.
Brand: Solgar
Features:
Heart Healthy
Purified to Eliminate Mercury
Non-GMO
Gluten, Wheat & Dairy Free
Dietary Supplement
Pricing: $51.76/100count
Where to Find: Link here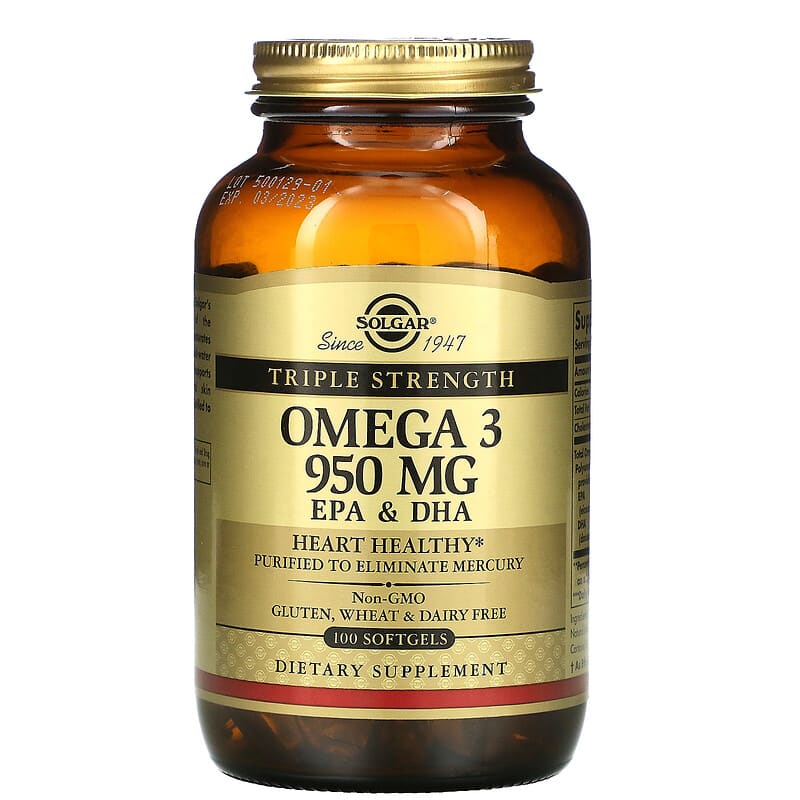 ---
#7 – Gaspari Nutrition, Omega-3
Description: Gaspari's Omega 3 is made with enteric coated softgels, devised to pass through the stomach unaffected and dissolve in the intestinal tract. This ensures that the efficacy of the formula is fully realized, and that the benefits of the product are achieved.
Brand: Gaspari Nutrition
Features:
High Strength Enteric Coated Fish Oil
40/30 EPA/DHA
30 Servings
Dietary Supplement
With Meals
Pricing: $34.93
Where to Find: Link here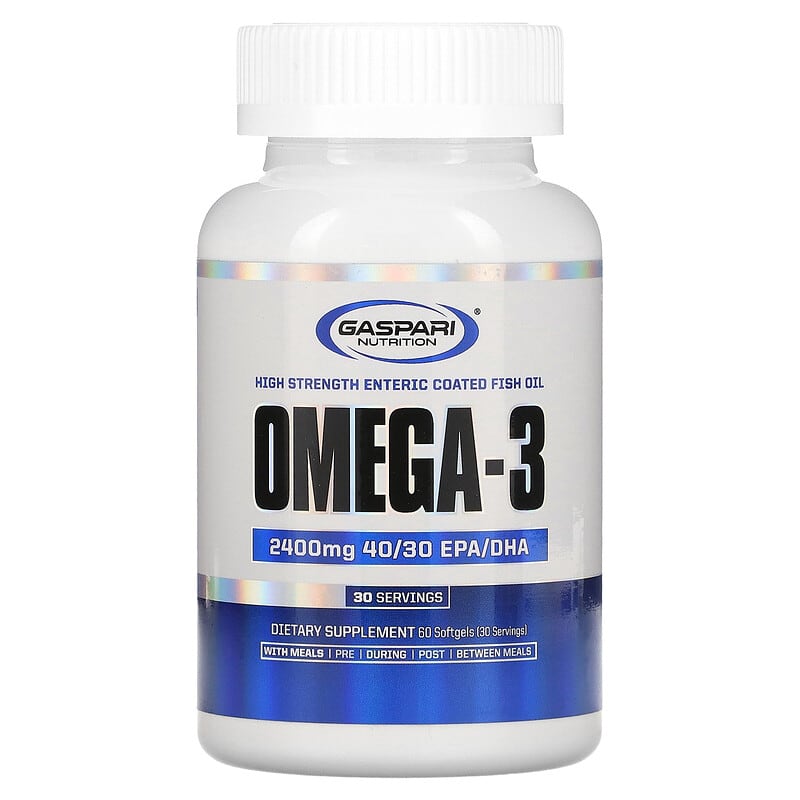 #8 – Nordic Naturals, Ultimate Omega, Lemon
Description: From the #1 fish oil brand in the U.S., Ultimate Omega® offers concentrated levels of omega-3s for high-intensity essential fatty acid support. Ultimate Omega helps optimize immune function, supports brain health, and has been clinically shown to support a healthy heart.
At Nordic Naturals we make all our fish oils using fresh, wild-caught fish to deliver triglyceride-form omega-3s for better results. Certified sustainable and always surpassing the strictest purity standards, our award-winning fish oils embody our commitment to the health of people and our oceans.
Brand: Nordic Naturals
Features:
For Heart, Brain and Immune Health
#1 Fish Oil Brand in the USA
1280 mg Omega-3
Fish Oil Supplement
No Fishy Aftertaste
Pricing: $83.55/180count
Where to Find: Link here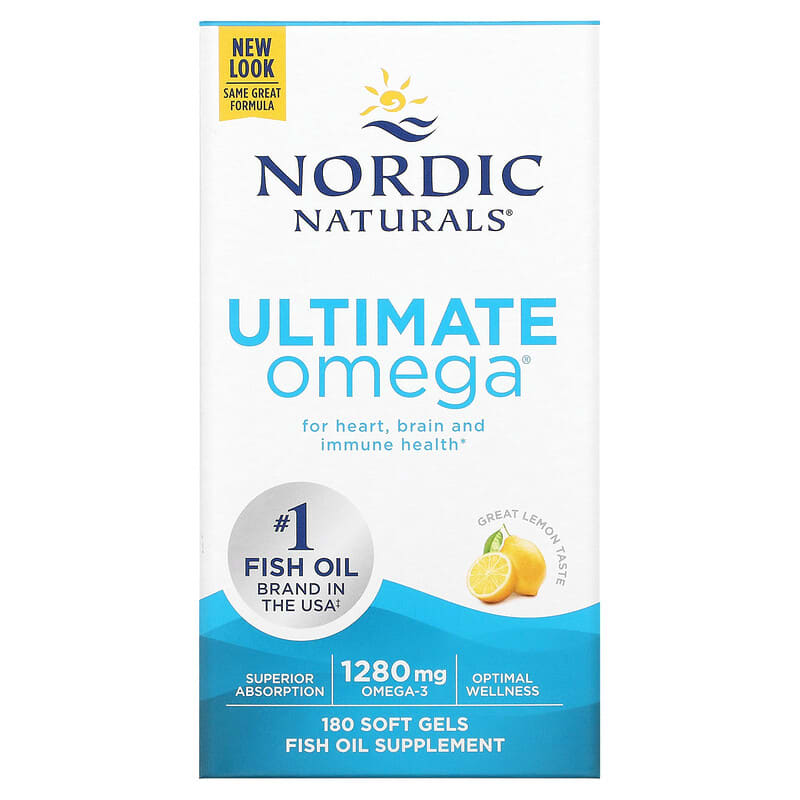 ---
#9 – Oslomega, Norwegian Omega-3 Fish Oil
Description: Fish oil is a good source of omega-3 fatty acids, which are a type of good fat that are important to the body. Oslomega Norwegian Omega-3 Fish Oil provides an easy way to add more omega-3s into your daily routine and can help support heart, immune, and cognitive health.
Brand: Oslomega
Features:
Fish Gelatin Softgels with Natural Lemon Flavor
Featuring Norwegian KD-Pür® Fish Oil
Supports Heart, Immune, and Cognitive Health
1500 mg Total Omega-3s
750 mg EPA, 500 mg DHA Per Serving
Pricing: $39.15
Where to Find: Link here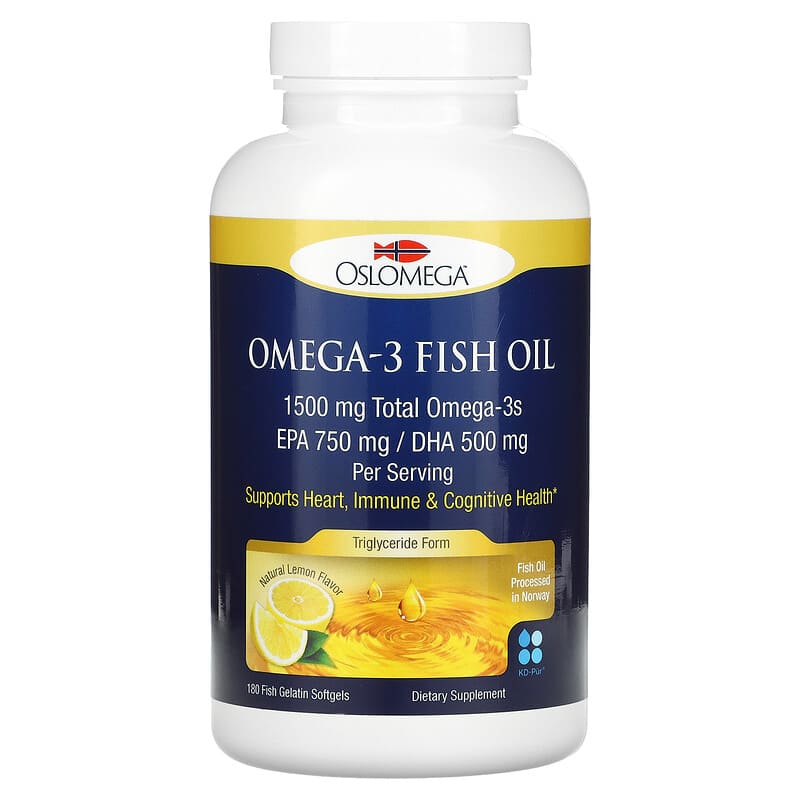 ---
#10 – Carlson, Wild Norwegian, Elite Omega-3 Gems, Natural Lemon
Description: Elite Omega-3 Gems® are a professional strength, lemon flavored fish oil concentrate. Each serving provides 1,600 mg of omega-3s, including the most beneficial omega-3s EPA and DHA, which support heart, brain, vision, and joint health. To ensure maximum freshness, our fish oil is sourced from deep, cold water fish using traditional, sustainable methods and is closely managed from sea to store.
Brand: Carlson
Features:
Igen Non-GMO Tested
1,600 mg Omega-3s
Freshness & Potency – Purity Guaranteed
Dietary Supplement
Healthy Heart
Pricing: $35.76
Where to Find: Link here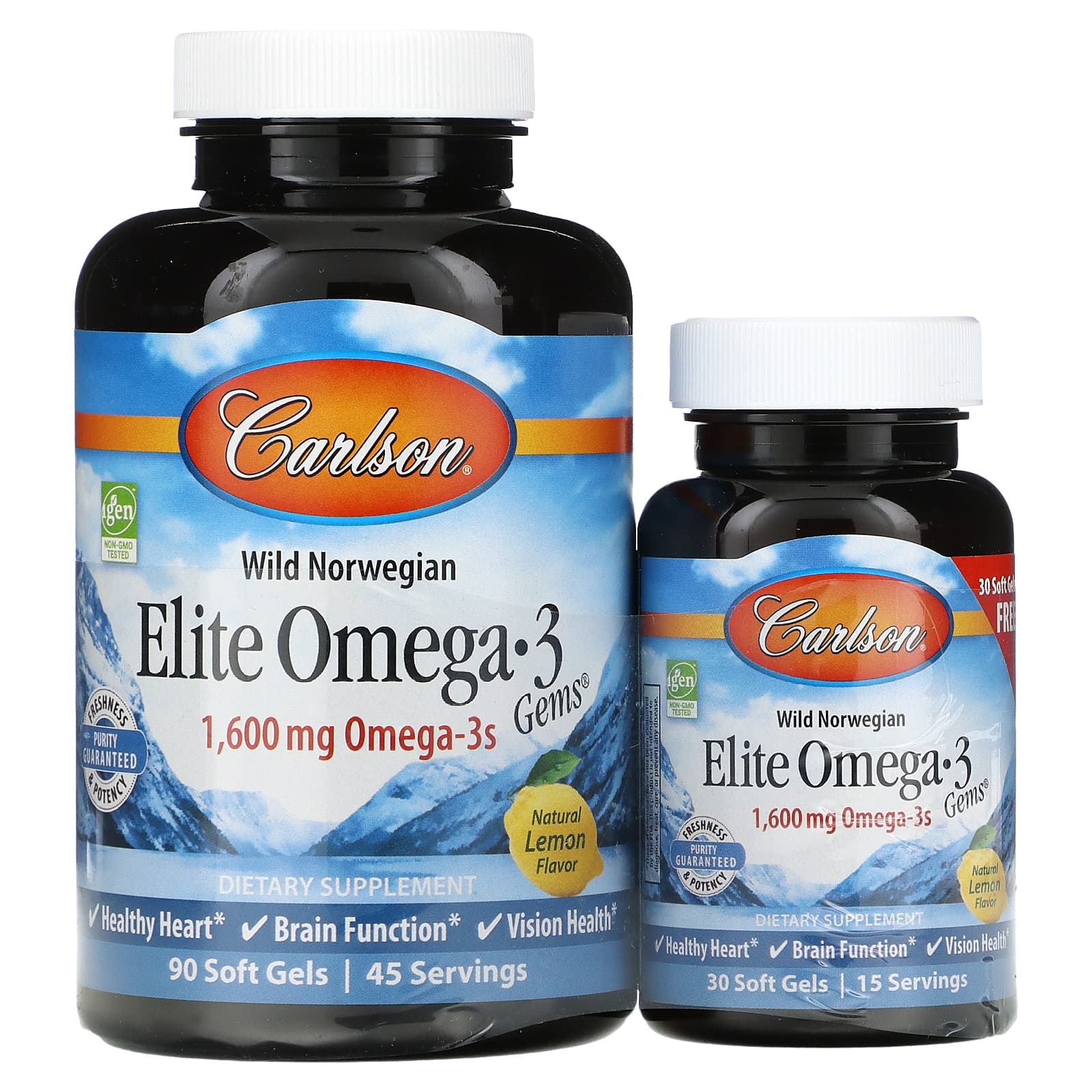 ---
Have a Product to Recommend?
We need your help! Do you know of any other noteworthy product brands of this category that deserves to be added to this list? If so, do write to us via our email at [email protected]. Tropika Club will do a review of your recommendations and update the list accordingly.
---
Meanwhile, check out Tropika Club's Ecosystem of Websites

Tropika Club Magazine – Tropika Club Magazine crafts articles on all things Singapore, but with a greater emphasis on local businesses based on our #SupportLocalSG initiative. We check out and feature local businesses of all categories, ranging from your neighbourhood hawker stalls to the aesthetic clinics in town. We also cover local content ranging from beauty, lifestyle, places, eats and what's on in SIngapore. Our Top 10 rankings include local food and service establishments based in different regions in Singapore.
Tropika Club Deals – Search for the best voucher and coupon deals. Tropika Club Deals is ideal for customers who want to discover the best deals without having to commit to a specific appointment date and time. Choose from guaranteed discounted deals in the categories of hairstyling, hair removal, facial & aesthetics, body slimming, brows & lashes, nails & makeup, massage & spa or fitness & wellness. Customers can also buy vouchers as gifts or to use for the future.