Top 10 Best Live Bands in Singapore
Welcome to our guide of the Top 10 Best Live Bands in Singapore! Whether you're planning a wedding, corporate event, or just looking for some great entertainment, we've got you covered. With so many talented musicians and performers in this vibrant city, it can be hard to choose the right band for your occasion. That's why we've compiled this list of the very best live bands that Singapore has to offer. From soulful jazz ensembles to high-energy party bands, we've got something for everyone. So sit back, relax, and let us introduce you to the top live bands in Singapore that are guaranteed to make your event unforgettable!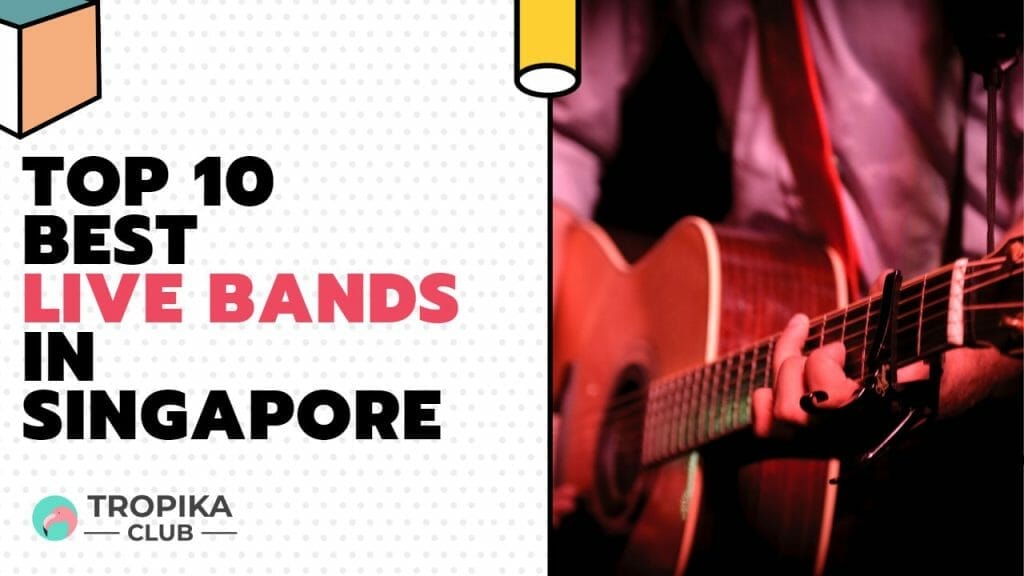 ---
#1 – Wala Wala Cafe Bar
Introduction:
Enter Wala Wala Cafe Bar – relaxed yet sophisticated in an inimitable way, where beer aficionados rejoice and where Singapore's live music used to reign (2001-2020). Set in Holland Village since 1993, one would soak up the atmosphere under the stars at the terrace which most draws one's eye – where the crowd congregates with their drinks on a balmy night, either with their eyes glued to world sports broadcasted on the LCD screens with a beer or mojito in hand, or indulge the grub with close friends, perhaps doing a little bit of people-watching.
About
The bill of fare looks westwards with hints of local delights. The Wala kitchen churns out the signature cast of pizzas, pastas, chicken wings, and many more tapas. A must-try would be our homemade Jalapeños Stuffed with Cream Cheese and the Beef Meatballs in Spicy Tomato Cream Sauce.
Wala Wala Cafe Bar has a different experience depending on what you're looking for and makes for a low-key evening out. Already a favourite along the Lorong Mambong strip, we say come on over and be a part of our history as we turn 30 next year!
Location: 31 Lorong Mambong Holland Village Singapore 277689
Contact: +65 6462 4288 / +65 9057 4225 (WhatsApp)
Website: Website Link Here
---
#2 – Hero's
Introduction:
The sprawling 2,500sq ft. venue, located in a prime spot on Circular Road, is decorated in a contemporary yet timeless Old West Saloon style. The concept of Hero's came about as the group's directors felt there was a gap in the market for a live-music establishment with a strong identifying theme. Its sister outlet Mogambo Bar & Restaurant, also in the Boat Quay area, opened in Singapore in June 2011. It boasts brick and stone wall fixtures, and dark recycled woods with steampunk accents. Longhorn skulls, saddles and other paraphernalia adorn the walls, lending to an authentic Wild West feel.
About
Besides its draft beer selection, Hero's menu features a plethora of quality bourbons and whiskys, craft beers, cocktails (try our signature Hero's mojito!) and shooters.
The kitchen, helmed by home-grown company Foodcoholic, serves up a mouth-watering fusion of Indian & Western cuisine, with kebabs, wraps, pizzas, pastas and loads of other pub grub on offer – perfect to enjoy while watching sports or listening to your favourite tunes played live.
Hero's current resident band, Fusion Act, from the Philippines, performs a mix of rock and pop numbers from the 1970s and beyond every night from 10pm.
Location: 69, Circular Road, #01-01, Boat Quay, Singapore 049423
Contact: +65 6438 6058
Website: Website Link Here
---
---
#3 – Dirty Blonde
Introduction:
Ever wondered what it would be like being an elegant socialite living the high life in downtown Manhattan? Take a step into the high life at Dirty Blonde, and be transported instantly to a lush, upscale bar and lounge, conveniently located right smack in the city centre.
About
Walk through the doors of Dirty Blonde and try not to gasp as the gorgeous lounge opens up revealing gorgeous floor to ceiling windows bathing the lounge in warm sunlight, creating a cosy yet luxurious space to enjoy delightful drinks and cocktails. However, the party is only getting started as the sun sets, with exceptional local musical acts performing at Dirty Blonde from Tuesday through Sunday from 8pm to 11pm, followed by DJ sets from 11 pm till late. Those seeking a more laid back experience will enjoy Dirty Blonde's beach bar, with its woven chairs and chill vibes, one might mistakenly think that they're on a cruise ship bound for the Caribbean!
Location: 3 Temasek Blvd #03-308/309, Suntec City, Sky Garden, Singapore
Contact: +65 8815 4635
Website: Website Link Here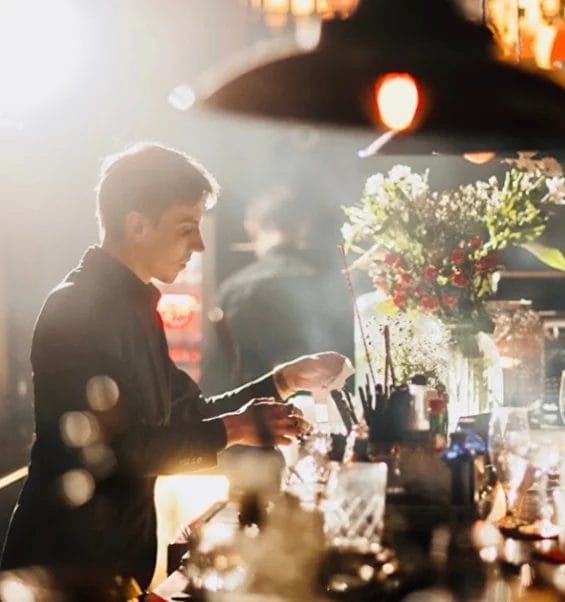 ---
---
#4 – Cool Cats
Introduction:
Live performances at Cool Cats are always an inclusive and captivating affair. Featuring an assembly of musicians at the forefront of genres like blues, jazz and R&B, guests are treated to soulful performances week in and week out.
About
A swanky live music lounge, Cool Cats showcases inventive cocktail creations paired with dazzling, refined entertainment. It is one that fastens tradition to innovation, a timeless and edgy blend harnessed to offer an energetic, stimulating experience.
Location: 32 Beach Road, Singapore 189764 (Parking at Level B3 of South Beach)
Contact: +65 6818 1920
Website: Website Link Here
---
#5 – Timbre X S.E.A
Introduction:
The spark which started it all was a passionate belief that Singapore musicians need live venues to help cultivate their talent. Today, Timbre is Singapore's best-known live music venue with a host of other enterprises, including a music academy.
With nightly live-music at Timbre's 4 live-music venues, their local musicians and bands have regular opportunities to perform and grow their audiences. Furthermore Timbre's active participation in lifestyle festivals such as Beerfest and Orchard Christmas Village offers their musicians additional exposure and revenue sources. It is their goals to provide musicians a viable career pathway and that they can be a full time professional musicians.
About
Sitting by the Singapore River is the Timbre X S.E.A, housed in a beautifully restored historical building that used to play host to Singapore's parliamentary meetings. Nestled in the heritage district and close to the landing site of their nation's founder, Sir Thomas Stamford Raffles, Timbre X S.E.A hopes to bring the region's music, food, and drinks together.
To curate a one-of-the-kind Southeast Asia experience, Timbre X S.E.A will be working together with renowned Southeast Asia F&B brands and serving up their signatures on our menu for a limited time.
Location: 1 Old Parliament Lane, House of Timbre, #01-04, Singapore 179429
Contact: +65 6338 8277
Website: Website Link Here
---
#6 – Yin Bar Singapore
Introduction:
The latest addition to Clarke Quay's nightlife enclave, kick back and unwind under the stars at Yin At The Riverhouse. A bustling alfresco bar situated by the Singapore River, Yin At The Riverhouse is the best spot to be for drinks and casual dining.
About
Their courtyard bar is truly a sight to behold with the embellishment of the iridescent lightings and pumping music throughout the night. Don't take our word for it though, come find out for yourself!
Enjoy a variety of beverages from our signature cocktails to world renowned beer selections while lounging at the Riverhouse courtyard. Look forward to a night of spooktacular films crafted by some of the most up and coming filmmakers in Singapore before ending the night off with their resident band, 1am.
Location: 3A River Valley Road, #01-02, Clarke Quay, Singapore 179020
Contact: +65 8218 8923 (YIN)
Website: Website Link Here
---
Read Also:

Singapore's Top 10 Authentic Bars and Pubs

_

_ 
---
#7 – Simply Live by Tin Box
Introduction:
A live music venue and restaurant, Simply Live by Tin Box provides a stage to showcase our resident band, local rising talents and regional acts.
To mirror a live concert experience, our venue adopts a state-of-the-art sound system and acoustic and lighting design. Mandopop takes centerstage at Simply Live but we also host other music genres to suit different music tastes.
Guests can expect a rip-roaring 'jam' session when the band is in the house.
Their F&B menu offers a medley of tasty Asian fusion cuisine paired with specialty cocktails to sate your hunger pangs.
About
Tin Box Group is a multi-concept lifestyle brand that develops, owns and operates a growing portfolio of live entertainment venues and restaurants in Singapore.
Music shapes the core of our mission to create memorable experiences for our guests, staff, and partners. To cater to a broader audience, each venue features a specific genre: from pop and retro to jazz and electronic dance music (EDM). State-of-the-art sound systems and well thought-out acoustic design guarantee a remarkable "live" music experience across our outlets.
Take your pick – which venue will you visit next?
Location: 73 Bras Basah Road, #01-01/02, Singapore 189556
Contact: +65 11111111
Website: Website Link Here
---
#8 – Maduro
Introduction:
To some, Maduro is a wine and whisky connoisseur's dream come true. To others, a listening lounge devoted to preserving the virtuosity of the classics – both genres and libations alike. To the select few, Maduro is their own secret slice of heaven on earth. According to old Spanish etymology, Maduro depicts an act "to ripen, mature".
But for those who know him, Maduro is, without a doubt, the sum of all the best parts that maketh a man none other than Mr. P.
About
Both a classically trained pianist and a dogged realist since young, P taught himself the ways of jazz and pop through pure experimentation, and—at the mere age of 18—started earning his keep by making his way around the local gig circuit. Within a decade, he found himself playing in some of Singapore's top live music institutions, from the iconic Tiara Supper Club in Shangri-La Hotel to the Westin's prestigious Palm Grill outpost, alongside the likes of Frances Yip and Anita Sarawak.
Fresh in his thirties, P was amongst the most sought-after first call pianists in Singapore. At the same time, he was also on the verge of making a name for himself as a real estate broker. Tired of living from gig to gig, P made the choice to let go of his first love and focus entirely on his second. With passion to a zenith degree invested in everything he does—unfazed by a city obsessed with building up—P soon carved a niche for himself in the dealings of Singapore's stodgy, storied shophouses in the historic districts of Telok Ayer and Emerald Hill.
Eager for a larger slice of the pie, P broadened his horizons by travelling around the world, assessing some of the continent's most promising developments, before ending up in London. Arriving in London in the early nineties—an opportune time with a market ripe for picking —and a few solid deals later, P was soon known as the trusted go-to guy for London property dealings amongst some of Singapore's elite, a reputation that has only soared in the last seven years as he naturally moved on to larger commercial and investment deals; as well as deals beyond London – most notably the brokerage and conceptualisation of one JIA hotel in Hong Kong—Asia's first Philippe Starck-designed boutique hotel—which went on to form the stepping stones of Singaporean restaurateur Yenn Wong's legacy.
Location: 40C Harding Road, Level 3, 249548 Singapore, Singapore Singapore 249548
Contact: +65 9756 4775
Website: Website Link Here
---
#9 – Little Saigon
Introduction:
No party is complete without live entertainment…
Well, at least, that is how we do it at Little Saigon! Sing, dance and party the night away to the top 40 hits by our resident band. Happy Hour is happening daily, from opening till 9pm. Enjoy 50% off – Draft beers (Heineken/Tiger), Asian cocktails and house wines. If you are looking for a private party venue for corporate function, anniversary, birthday etc.
About
Chill Out Vietnamese-style at Little Saigon
Adorned with classic Vietnamese lanterns in navy blue and a playful splash of yellow amidst the warm dark-wooden setting, Little Saigon is as beautifully mesmerizing as it is welcoming. Embrace the alluringly sexy mood while you savour modern Vietnamese cuisine, sip wicked cocktails, and slither sensually to the intoxicating music by its live bands daily, all in Little Saigon by the riverside in Clarke Quay.
Location: Blk E, Clarke Quay #01-02, River Valley Road, Singapore 179024
Contact: +65 6337 7862 (Only for phone reservations)
Website: Website Link Here
---
#10 – Blu Jaz
Introduction:
Blu Jaz Cafe is a popular eatery known for its quirky decor and live band performances. Complementing the cafe's interior, the mural consists of bold and vibrant colours that instantly grabs one's attention.
About
Blu Jaz Café started as a 16 seater Burger joint at No.71 Dunlop Street in Little India in 2004. Next to it The Inn crowd, a popular backpacker's hostel. And a stone throw away Prince of Wales, an Aussie pub cum backpackers. Blu Jaz moved to their current location at No. 11 Bali Lane in Kampong Glam in 2006 and has been here for the last 12 years. In between, Blu Jaz has grown into a popular hot spot for live entertainment, bursting with great vibes, music, visual arts and people. As a company, Blu Jaz group of bars and restaurants have grown to include Muzium Mediterranean Cafe and Piedra Negra Mexican Bar and Restaurant. Blu Jaz and Piedra Negra have recently expanded into Malaysia. Blu Jaz's rapid growth has been made possible by the support of their loyal guests and their dedicated team of kitchen, bar, service, housekeeping, sound and marketing personnel as well as our talented musicians, djs and artists. Their team's mission is to provide an explosive memorable experience for all our guests. A WOW!! ON EVERY FACE. They take pride in what they do.
Location:
Blujaz Bali Lane – 11 Bali Lane, Historic Kampong Glam Singapore 189848
Blujaz Pekin Street – 31 & 32 Pekin Street,, Singapore 048762
Contact: +65 9199 0610 (Anuj)
Website: Website Link Here
---
Have a Place to Recommend?
We need your help! Do you know any other noteworthy places that deserve to be added to this list? If so, do write to us via our email at [email protected]. Tropika Club will do a review of your recommendations and update the list accordingly.
---
Meanwhile, check out Tropika Club's Ecosystem of Websites
Tropika Club Magazine – Tropika Club Magazine crafts articles on all things Singapore, but with a greater emphasis on local businesses based on our #SupportLocalSG initiative. We check out and feature local businesses of all categories, ranging from your neighbourhood hawker stalls to the aesthetic clinics in town. We also cover local content ranging from beauty, lifestyle, places, eats and what's on in SIngapore. Our Top 10 rankings include local food and service establishments based in different regions in Singapore.
Tropika Club Deals – Search for the best voucher and coupon deals. Tropika Club Deals is ideal for customers who want to discover the best deals without having to commit to a specific appointment date and time. Choose from guaranteed discounted deals in the categories of hairstyling, hair removal, facial & aesthetics, body slimming, brows & lashes, nails & makeup, massage & spa or fitness & wellness. Customers can also buy vouchers as gifts or to use for the future.