Top 10 Best Slimming Centres in Johor Malaysia
Johor is one of the most popular tourist destinations in Malaysia. It is also a great place to live if you are looking for a healthy and active lifestyle. There are many slimming centres in Johor that offer a variety of services to help you lose weight and get in shape.
---
#1 – Laserlipolisis & Aesthetic Clinic
Introduction:
Laserlipolisis & Mediceuticel Clinic began operation in 2003, located at a strategic location in the heart of Johor Bahru City Center and less than 10 km away to Singapore.
The clinic is fully equipped with the latest sophisticated medical aesthetic machines covering virtually all types of aesthetic treatments. Their clinic is capable of performing more than 40 types of aesthetic procedures with the utilization of their aesthetic machines plus the skills and expertise of our panel of medical aesthetic doctors. The usage of latest, globally-used medical aesthetic machine is to ensure that the treatments done are highly precise, more effective while conforming to the strictest safety standards.
Their panel of medical aesthetic doctors are highly trained, qualified and authority-approved to ensure that your exciting journey towards getting a new you is a smooth and safe experience. Their aim is to carefully listen to your needs and provide thoughtful consultation. Deciding to change your appearance whether it is for medical or purely aesthetic reasons is an important decision. Thus, naturally, you will want to place it in the experienced hands of our experts.
Type of Services:
HIFU For Body
HIFU is an advanced non-invasive, no downtime technique used for body contouring and weight loss treatment. The procedure targets the fat cells by focusing high intensity, high frequency ultrasound energy on a targeted area of the body causing temperature to rise above 56° C in the subcutaneous fat layer beneath the skin. The damaged fat cells are then naturally processed and rejected by the body's immune system in a few weeks. HIFU body contouring treatment is a proven and completely safe, FDA approved procedure for getting rid of stubborn fat in your abdomen, flanks, hips, thighs and buttocks.
INDICATION
For body sculpture & reshaping
For contouring, slimming & tightening
For abdomen, flanks, hips, thighs, and buttocks
For both men & women
Location: Suite 23A-03, Level 23A, City Square Office Tower, 80000 Johor Bahru, Johor
Contact: +607 222 9300
Website: Website Link Here
---
#2 – GraceGlo (Southkey)
Introduction:
Professional Aesthetic, Wellness, Laser Hair Removal, V Face and Body Slimming Centre in Johor Bahru. They have more than 11 years of experience in the aesthetic, slimming, and wellness industry. They also comprehensive eastern and western approach (our body nature + advanced technology). They are using integrative treatments for skin rejuvenation, face & body slimming, and body wellness therapy. Their treatments are simple, safe, fast, and effective. It also has long-lasting results.
Type of Services:
Postpartum Recovery
Postpartum Slimming
Skin Tightening and Sculpting
Stretch Mark Reduction
Pigmentation Reduction
V-Lift Face Sculpting
Botox Masseter
Fat Melting
Filler Augmentation
Thread Lift
HIFU Jawline Contouring
Location: #01-10, BLOCK F KOMERSIL SOUTHKEY MOZEK Persiaran Southkey 1 KOTA SOUTHKEY 80150 Johor Bahru, Johor
Contact: +60 11 1143 4594
Website: Website Link Here
---
---
#3 – Revival Medical Clinic
Introduction:
Revival Medical Clinic is a boutique aesthetic clinic conveniently located in the bustling neighborhood of Sutera Utama, Johor Bahru. Just 18 minutes away from Singapore via the Johor- Singapore causeway, it is easily accessible by all major highways around the city. At Revival Medical Clinic, we want our customers to indulge in a boutique experience; hence we invested extensively, hoping to leave a lasting impression; from the svelte and relaxed ambience to the comfort and privacy of your sanctuary. We hope to make your visit a memorable one.
Type of Services:
Contouring and Slimming
FDA approved oral medications after a basic blood test which helps to identify the possible underlying problem resulting in overweight or obesity.
Lipolytic mesotherapy- The aim of this treatment is to breakdown fat by injecting drug mixtures into the targeted area. This procedure requires multiple treatment session in order to achieve the desire result.
Macrolane Filler- Macrolane™ for body shaping and contouring Being beautiful is about being yourself. If you are thinking of shaping or enhancing your figure, crystal clear Macrolane™ gel can instantly improve your shape and contour. The results are non-permanent and customized to your individuals needs.
Venus Legacy- As you get older, your body start to produce less collagen and store more fat—eventually leading to "muffin tops", "love handles", cellulite, sagging skin, wrinkles, and other signs of aging. Venus Legacy™ uses heat to naturally boost collagen production and break down fat cells, which tightens sagging skin, smoothens out cellulite, and makes the body look slimmer, sculpted, and more toned. Treatments are comfortable with no downtime and safe for all skin types.
CoolSculpting- CoolSculpting is a body-contouring procedure that works by freezing away fat cells with the help of a vacuum-like device. It involves no surgery and minimal expected downtime.Once the treated fat cells are crystallised (frozen), they are destroyed and are naturally processed and eliminated from the body. Once the treated fat cells are gone, they're gone for good.
Location: 8, Jalan Sutera Tanjung 8/3, Taman Sutera Utama, 81300 Skudai, Johor
Contact: +607 557 8833
Website: Website Link Here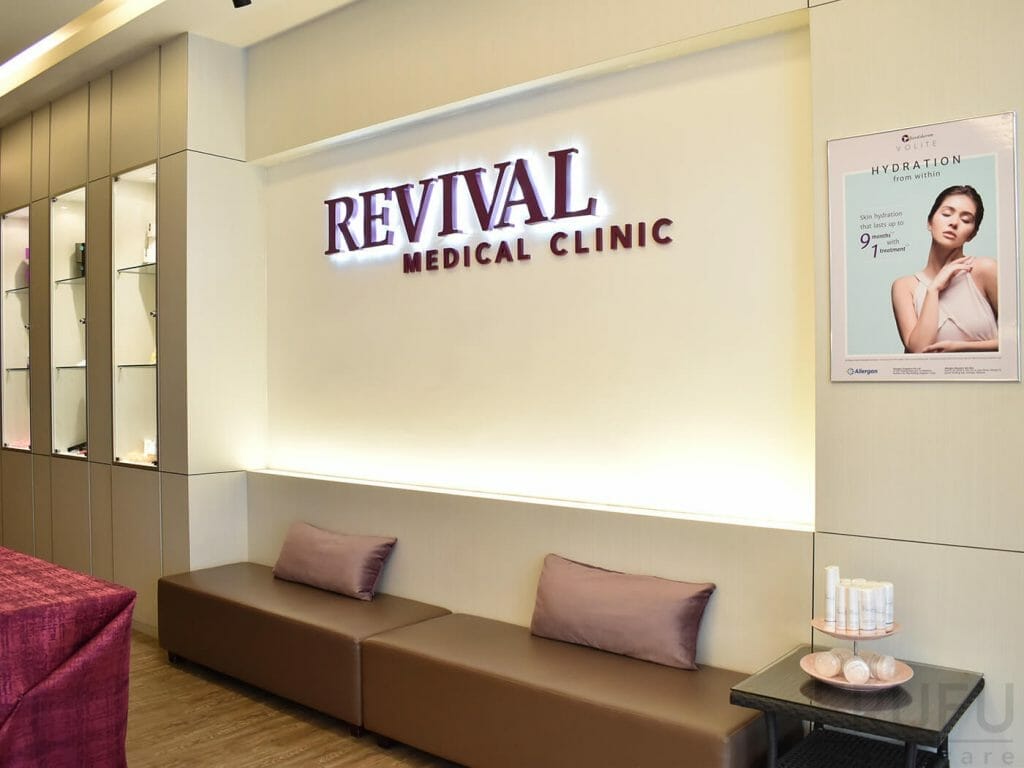 ---
---
#4 – Beauty Express Skin Treatment & Slimming
Introduction:
Beauty express is one of the fastest-growing and top-rated companies in the beauty industry as a result of its ingenious and high-quality products, all of which are tested for performance, resistance, and durability to fit the specific needs and wants of every consumer. Beauty express constantly strives to produce exceptional and stylish beauty products at an affordable price for its customers. The company prides itself on unmatched customer service, satisfying the utmost standards, and the guarantee to exceed all expectations! Beauty express is dedicated to developing revolutionary beauty products with exceptional signature quality. We are fashion-forward, innovative trendsetters, inspiring people around the world to express their individual beauty.
Type of Services:
Slimming Essence
Slimming Gel
Slimming Oil
Body Essence Oil
Firming Essence
Firming Gel
Location: 77-01, Jalan Ros Merah 3/1, Taman Johor Jaya, 81100 Johor Bahru, Johor
Contact: +607 353 3639
Website: Website Link Here
---
#5 – Clinic Dr. Ko
Introduction:
Clinic Dr. Ko founded by Dr. Ko Chung Beng in 1997, Dr. Ko Skin Specialist Centre has been providing a comprehensive range of in-depth services from dermatology to cosmetic surgery. Embark with themm on a journey to discover your beauty potential and regain your confidence. Aside from modern equipment and techniques, they also have experienced personnel with a positive and willing attitude. An accurate understanding of your condition will lead you to the best possible treatment and outcome. The 1997 version of Ko Skin Specialist was a little clinic located in Klang. At the present time, the little clinic has transformed into the Headquarter for all 30 divisions of Ko Skin Specialist Centres, across the country with her very own formulation of skincare products on the services, offering the most complete range of laser therapy in Asia. Moreover, Dr. Ko Clinic has made her international debut with the successful opening of Dr. Ko Clinic in Indonesia and soon across more country in South East Asia. Dr. Ko Clinic is dedicated to the pursuit of self-enhancement through medical and cosmetic dermatology, aesthetic procedures and laser treatments in Malaysia. They strive to provide advanced, proven technologies and innovative cosmetic procedures so that our patients will always be assured of quality service from Registered Medical Practitioners.
Type of Services:
Fat & Cellulite Reduction
Cellulite is the dimpled, lumpy appearance of the skin caused by fat deposits below the surface of the skin. It generally appears at the thighs, buttocks, stomach, neck and upper arm. From less visible form to unsightly orange-peels, cellulite makes a person feel self-conscious, and can be a persistent embarrassment.cCellulite can be caused by heredity, lack of exercise, hormonal change, poor diet, and even tight clothing. It doesn't matter how thin you are, you may still have cellulite. It clings to curves, lowers self-esteem, and causes emotional distress. The good news is that we have plenty options available to get rid of it.
Vanquish – Eliminates fat without even touching your body.
AccuSculpt – Body contouring especially in fibrous region.
Liposonix – Non-surgical fat reduction method that gets rid of targeted fat around your waist.
Proshock Ice – Non-painful method for reducing body fat and fibrous cellulite.
Weight Loss
Being overweight impairs health, mobility and flexibility. It makes daily activities difficult and prevents one from enjoying life to the fullest. It gives you a huge blow when you have to shop for bigger and bigger sized outfits. A person may become overweight could be due to heredity, inactive lifestyle, poor eating habits, metabolic disorders, and hormonal imbalances. Overweight isn't just a cosmetic concern, it increases your risk of diseases such as high blood pressure and heart attack. The doctors are there to help you embark on a long-term weight loss plan, with the right combination of a healthy diet, exercise, lifestyle changes, body treatments and medications.
Exilis – Non-invasively eliminates fat, contour tissue, and tightens skin without any discomfort.
LipoSelection – Breaks down and emulsifies only fat, leaving other cells undisturbed.
Accent Ultra – Removes fat while tightening the skin.
CoolSculpting – Targets and freezes only fat cells, leaving other skin cells undisturbed.
Location: 101, Jalan Kuning, Taman Pelangi, 80400 Johor Bahru, Johor, Malaysia
Contact: +607 338 1878
Website: Website Link Here
---
#6 – Dorra Slimming
Introduction:
At dorra their team of professionals is ready to help you achieve the perfect and stunning silhouette you deserve today! Founded by French experts, dorra is synonymous with state-of-art lower body sculpting solutions. dorra's unique and high-performing body sculpting therapy is proven through the success of thousands of French women in achieving gorgeous figures. dorra's French formula was further refined and customized to suit the needs of Asian women
Type of Services:
Dorra® Slimming Solution
Effectively targeting the main culprit of fat accumulation, triglyceride, ladies can expect to see visible cm loss* off their bulging tummies, wide hips, and chunky thighs in just one session with the attested formulation.
Benefits of the dorra® formula:
Lowers triglycerides and prevents reformation of triglycerides effectively
Detox and increases metabolism
Reduces cellulite and stretch marks
Reduces risk of cancer, heart diseases, and stroke
Reshapes the lower body's silhouette
Treatment Procedures
Body measuring and detailed body composition analysis
Application of slimming product to eradicate fat cells
Mechanical rolling massage for tummy, hips, and thighs
Infrared machine to aid the penetration of slimming products
Body measuring
Customization of meal plan
Location: F115A, 1st Floor ,AEON Mall Tebrau City, No 1, Jalan Desa Tebrau, 81100 Johor Bahru, Johor
Contact: +607 355 4636
Website: Website Link Here
---
_

Read Also:

Top 10 Best Aesthetic Clinics in Johor, Malaysia

 _
---
#7 – Brenda Beauty & Slimming
Introduction:
Brenda Beauty & Slimming established since the year 2014. Located in Taman Mount Austin. We focus on facial skin care treatment, and body treatment and provide customers with professional consultation of their skin problems. Brenda Beauty & Slimming is a Sijil Skim Menteri (SKM) Certified Beauty Center.
Type of Services:
No Cell (Detox- Anti Xellulite)
The intensive treatment specifically for fighting the appearance of cellulite and skin aging* with extraordinary results. This treatment is Suitable for all types of cellulite. edematous, soft, and compact. Treatment rich in iodine.
Body Dea (Shaping Slimming)
The dual action shaping and toning* professional body treatment, promotes metabolism stimulation and helps to reduce widespread and localized fat deposits. Preserves the youthfulness of the skin. keeping it toned and firm. The treatment is suitable for individuals wanting to remodel and shape critical points, while at the same time fighting loss of tone and skin firmness. Also tested on women during menopause'.
Location: 02-71, Jalan Mutiara Emas 9/3, Taman Mount Austin, 81100, Johor Bahru, Johor
Contact: +607 362 1589
Website: Website Link Here
---
#8 – Revine Clinic
Introduction:
They are advanced wellness center specializing in preventive and regenerative medicine.
Type of Services:
Location: G-20, Jalan Ponderosa 2/1, Taman Ponderosa, 81100 Johor Bahru, Johor
Contact: +6014 828 1013
Website: Website Link Here
---
#9 – London Weight
Introduction:
Since 2000, London Weight Management has been offering safe, easy, and effective weight loss programmes for women to achieve an ideal, healthy weight.
They claim ownership on our customers' satisfaction hence providing service with ultimate professionalism and dedication until each and every customer achieves the results she wants. Their weight-loss consultants will provide a detailed analysis with a customised treatment programme based on their weight problems. Their unique weight-loss formulations contain 100% natural botanical extracts which are carefully applied using the latest fat-burning technologies.
Since their establishment, they have helped many Malaysian women who were battling with their weight issues turn over a new leaf, and changed their lives by instilling confidence through their weight loss experience. This achievement could be seen from the more than 3 million successful testimonials from satisfied customers all around Malaysia.
Type of Services:
Professional Weight Experts
Each customer is assigned to a weight management expert for exclusivity. A full body fat analysis is done to identify the type of problems faced by each individual. Then each program will be designed based on her weight problems, lifestyle requirements, and eating pattern to help her reach her ideal weight effectively.
Lose Weight Quickly and Successfully
Each programme is unique as it is customised to the type of problems faced by each individual. All slimming sessions do not involve pills, surgery, crash diets, or heavy exercises. Lose those excess weight through toxin and water retention management, followed by a deep fat burning process.
All-natural, No side effects
Using a natural blend of 100% all natural mineral and plant extracts, London Weight Management's range of products are safe and suitable for all
Close Supervision of Weight Loss Programme
Weight management experts will keep a close watch on each customer's progress, and development to help them achieve dream goals in the shortest time possible*. At London Weight Management, result is all. Therefore, we are proud to have helped thousands of women achieve their dream figure and weight.
Location: Lot No.1F-08, First Floor, Paradigm Mall, 81200 Johor Bahru, Johor
Contact: +607 239 1234
Website: Website Link Here
---
#10 – Figure Pinnacle Aesthetic Center
Introduction:
Pinnacle Figure is located at Century Garden in Johor Bahru and is managed by a professional physician with more than 16 years of experience and holding Singapore-US approved Medical licenses – MBBS (Singapore) and FRCOG (UK). With most of our customers coming from Singapore, we are proud to say that we offer an international paper writer standard for a local price.
Pinnacle figure Aesthetic Center is a boutique aesthetic centre set up by our director Dr Terence Teoh. He is an established Doctor in Johor Bahru with 16 years of experience. He has a special interest in aesthetic medicine and has a diploma in aesthetic medicine from the American Academy of Aesthetic Medicine. He is also certified by CMA for O-Shot procedure.
Their centre's philosophy is to provide honest and accurate counseling to you so that you will be able to choose the most suitable treatment options to achieve the results that you desire. They do not overpromise, over treat nor over recommend treatments to you. Honesty is our policy and we believe that this should be the basis of any long-term relationship with patients and of course be the key to the success of the centre.
Their professional team of experienced aestheticians and nurses will make your visit a pleasant and satisfying experience. They are situated in the city of Johor Bahru and 1 km from the immigration complex.
Type of Services:
Fat Reduction
A small area of fat at the side of the waist ( love handle) can be treated with RF or mesotherapy.
Location: No. 18A, Jalan Harimau Tarum, Taman Century 80250, Johor, Johor Bahru
Contact: +6016 733 0729
Website: Website Link Here
---
Have a Place to Recommend?
We need your help! Do you know any other noteworthy beauty clinics or salons that deserves to be added to this list? If so, do write to us via our email at [email protected]. Tropika Club will do a review of your recommendations and update the list accordingly.
---
Meanwhile, check out Tropika Club's Ecosystem of Websites
Tropika Club Magazine – Tropika Club Magazine crafts articles on all things Singapore, but with a greater emphasis on local businesses based on our #SupportLocalSG initiative. We check out and feature local businesses of all categories, ranging from your neighbourhood hawker stalls to the aesthetic clinics in town. We also cover local content ranging from beauty, lifestyle, places, eats and what's on in SIngapore. Our Top 10 rankings include local food and service establishments based in different regions in Singapore.
Tropika Club Deals – Search for the best voucher and coupon deals. Tropika Club Deals is ideal for customers who want to discover the best deals without having to commit to a specific appointment date and time. Choose from guaranteed discounted deals in the categories of hairstyling, hair removal, facial & aesthetics, body slimming, brows & lashes, nails & makeup, massage & spa or fitness & wellness. Customers can also buy vouchers as gifts or to use for the future.