Top 10 Best Tiler in Auckland New Zealand
If you're in the market for a reliable and skilled tiler in Auckland, New Zealand, then you've come to the right place. In this article, we will run through our top 10 picks for the best tilers in Auckland. Each of these professionals has been carefully selected based on their experience and expertise in the field. We have also taken into account customer reviews, feedback, and ratings to make sure that you are selecting only the best of the best.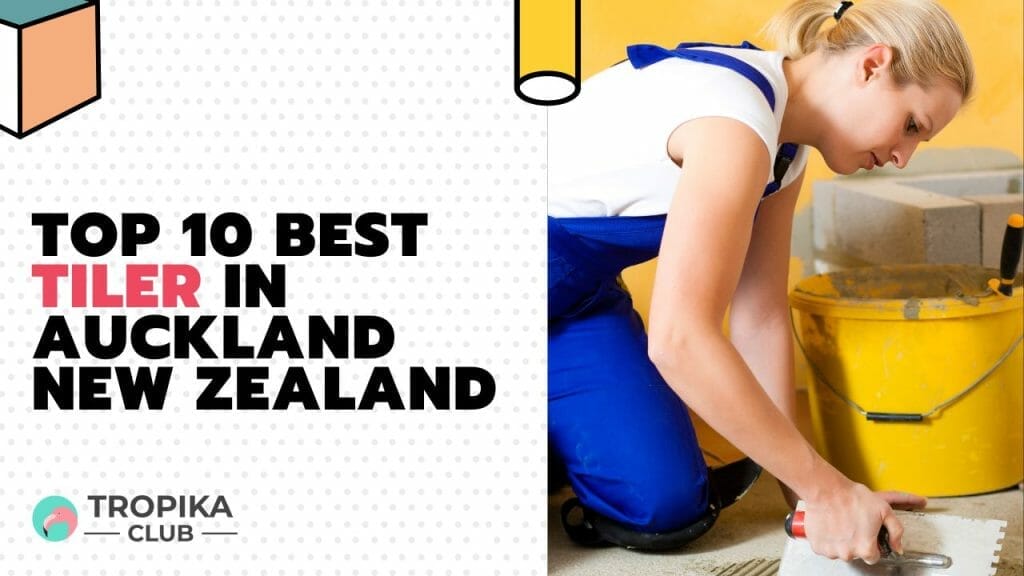 ---
#1 – Direct Tiling
Introduction:
Over the years of working in New Zealand and Europe, they have gained an enviable reputation for performing excellent work when it comes to indoor or outdoor tiling, waterproofing, or underfloor heating installation. No job is too big or too small for them, and you always can rely on Direct Tiling to achieve the desired results.
Their family team "Direct Tiling" is a team of professional tilers with extensive experience. Quality is extremely important to them. Their work will surprise you not only with its aesthetic appearance but also with a high level of reliability.
They provide services in Auckland City, North Shore, Manukau, Waitakere, and all of Auckland Region. Also, they are flexible, mobile, and able to come to any other city on North Island to do high-quality tiling jobs. They guarantee the best result at a favorable price!
Type of Services:
Floor and wall tiling
Waterproofing
Underfloor Heating
Location:
14 Coromandel Crescent, Mairangi Bay, Auckland 0630, New Zealand
Contact: +64 22 390 8057
Website: Website Link Here
---
#2 – Choices Flooring North Shore
Introduction:
Like many modern-day success stories, Choices Flooring can be traced back to humble beginnings.
In 1959 a small group of independent Victorian furniture retailers met to discuss the possibility of forming an association to maximize the effectiveness of their businesses in the face of increased competition from large, franchised organizations. As a result of this initial meeting, Newfurn Floor Coverings Ltd was formed.
Over 30 years later, in 1993, they launched the Carpet Choice brand with 17 stores in Victoria. Since then, after a further brand update, Choices Flooring has rapidly grown to include more than 140 stores across Australia.
Since those early days, Choices Flooring has arguably become Australia's most progressive retail floor coverings group and a major force in the Australian retail sector. More recently, Choices Flooring launched into the New Zealand market and currently has 5 stores on the North Island.
Type of Services:
Flooring Products
Flooring Installation
Flooring Advice
Flooring Maintenance
Flooring Renovations
Custom Flooring Design
Location:
Unit 2/60 Constellation Drive, Rosedale, Auckland 0632, New Zealand
Contact: +64 9 222 2849
Website: Website Link Here
---
---
#3 – Cozy Tiling
Introduction:
Cozy Tiling, is an Auckland tiling company dedicated to meeting all your tiling needs. Their tilers are fully trained professionals, certified and up to speed with the industry's latest trends and innovations.
Their experienced professionals can do any job, from fixing a few loose ones to retiling a whole bathroom or kitchen. They accurately perform every step of any tiling project, from measuring the space and advising on the number of necessary tiles.
They provide excellent services at competitive rates, such as wall and floor tiling, underfloor heating, kitchens, bathroom waterproofing, bathrooms, external tiling, and swimming pool tiling.
They pay close attention to all the involved details and the quality of work. They respect your property as much as you do.
YOUR HOME IS WHERE OUR TILING STORIES BEGIN.
Type of Services:
Wall and floor tiling
Underfloor heating
Waterproofing
External tiling
Swimming pool tiling
Location:
8/8 Shackleton Road, Mount Eden, Auckland 1024, New Zealand
Contact: +64 21 147 2466
Website: Website Link Here
---
---
#4 – Damn Good Tiling Ltd
Introduction:
Damn Good Tiling Ltd. was founded in 2008, been tiling around New Zealand for commercial/residential. Specialized in tiling all sorts of tile indoor/outdoor, certified waterproofer, deck jack/pedestal system installation, and plastering. They are working with the mission "Work together to get the best results and satisfaction."
If you are looking for a certified waterproofing and tiling contractor in Auckland, if you want the best services for your brand-new apartment or commercial space, then your search pretty much ends here. Damn Good Tiling is your one-stop destination for all kinds of tiling, waterproofing, deck jack/ pedestal system installation, and plastering needs. If you are looking forward to these services, and all you want is authenticity, then they are at your disposal to ensure the utmost satisfaction. They bet you will be awestruck by seeing how your place has transformed!
Damn Good Tiling has been in business for 15 years, and they have always made it a point to deliver the best possible services to their clients. They work in close association with their customers so that they can understand their needs and expectations to deliver to them exactly what they want. As a commercial tiling contractor and waterproofing contractor, they provide a plethora of services in Auckland and across the suburbs. The services that they offer include commercial tiling, screeding, acoustic underlay, underfloor heating in Auckland, deck jack, and waterproofing in Auckland. They are the premier service provider that will enable you to get these services at the best rates and assured satisfaction.
Damn Good Tiling only works with tradies with over ten years of experience so that they can give you the perfect outcome.
Type of Services:
Commercial tiling
Screeding
Acoustic underlay
Underfloor heating
Deck jack
Waterproofing
Location:
53C Hillside Road, Wairau Valley, North Shore 0627, Auckland 19 Atarangi Road, Greenland, Auckland 1051, 640 Mt Wellington Highway, Auckland 1010, New Zealand
Contact: +64 21 916 168
Website: Website Link Here
---
#5 – Tiling Concepts
Introduction:
Tiling Concepts was born out of the desire to lift the bar on the tiling industry in Auckland.
Their team has extensive experience with all forms of tiles and tile installation. Whether it's a small kitchen splashback, a fully tiled bathroom, or a commercial fit-out – they have the expertise.
Managing Director, Phil Dean, has over 20 years of experience in the tiling & bathroom renovation industries, with extensive knowledge and expertise in tiles and tiling. Phil is also a council-approved waterproofer listed on the Auckland Council Producer Statement Register.
They have a proven record of accomplishment and are a reputable Auckland company. They ensure that all projects are done with utmost professionalism using quality materials while offering clients support and accessibility.
For tiling Concepts, they strive to complete all projects with honesty and integrity, not just with their clients, but also with their suppliers and subcontractors. With loads of successful projects under their belt, they are one of the most trusted tiling companies in Auckland.
Tiling Concepts engages to complete all projects within the timeline set with the clients. They use the best of technology and tools to ensure that all jobs are done quickly but also give attention to details and ensure everything is done correctly. They are constantly up-skilling and keeping up with the latest products available within the industry.
Type of Services:
Tile design concepts
Fully certified waterproofing installation for bathrooms
Floor grinding and substrate preparation
Kitchen splashback tiling
Interior floor and wall tiling
Bathroom floor and wall tiling, including shower recesses and floors
Exterior tiling and paving
Cementitious and epoxy grout installation
Silicone installation
Natural stone sealing before and after installation
Sourcing and supplying tiles
Location:
Unit 7/38 Barrys Point Road, Takapuna, Auckland 0622, New Zealand
Contact: +64 9 489 6550
Website: Website Link Here
---
#6 – Universe Tiling limited
Introduction:
Universe Tiling is not just a tiling and renovation service provider, they are much more than that! They are a family of dedicated and highly qualified professionals committed to delivering the best solutions across commercial and residential structures. Their end-to-end affordable services are aimed at catering to each & every tiling & renovation requirement.
Type of Services:
Floor and wall Tiling​
Underfloor Heating​
Waterproofing​
Bathroom renovations​
Outdoor Tiling​
Outdoor paving
Pool coping
Grouting & Silicone work
Location:
3/27 Watea Road, Sandringham, Auckland 1025, New Zealand
Contact: +64 210 838 6350
Website: Website Link Here
---
_

Read Also:

Top 10 Best Hair Removal Services in Central Singapore

_
---
#7 – JB Tiling West
Introduction:
JB Tiling is your local qualified specialist in all aspects of tiling and interior waterproofing. Based in West Auckland, their service area extends to all of Auckland and its wider regions like North Shore and East Auckland.
From interior to exterior floor and wall tiling, floating tile decks, tiled swimming pools, and just about anything that can be tiled, JB Tiling can produce a quality tiling job that lasts!
Type of Services:
Interior and Exterior floor and wall tiling
Floating tile decks
Tiled swimming pools
Location:
5 Rata Street, New Lynn, Auckland 0600, New Zealand
Contact: +64 21 819 590
Website: Website Link Here
---
#8 – Unic Tiling Ltd
Introduction:
Tony has been tiling for more than 10 years, with 7 years of experience in New Zealand homes. He retains the same dedication and work ethic that saw him successfully immigrate with his family to Aotearoa. Aside from being an expert tradesman, Tony is a really nice, trustworthy guy, which is among the more important qualities for someone who is working on your home.
Tony founded Unic Tiling in May 2019 in the pursuit of the Kiwi self-employment dream. With such consistent excellent feedback and constant referrals, he's in high demand and looks forward to expanding his business.
Type of Services:
Tile installation for floors, walls, and other surfaces
Tile repair and replacement
Waterproofing and sealing services
Tile cleaning and maintenance services
Consultation and advice on tile selection, design, and maintenance.
Location:
10 Lucca Crescent, Flatbush, Auckland 2019
Contact: +64 22 359 6789
Website: Website Link Here
---
#9 – Ramon Dings Tiling
Introduction:
Ramon Dings Tiling has over nine years of experience in the industry throughout the Benelux in Europe and New Zealand, having worked for three tiling companies in the Netherlands since the age of fifteen. He did an apprenticeship through a Belgian technical institution. With this skill and knowledge, He entered the New Zealand tiling industry in 2015.
At Ramon Dings Tiling based in Auckland, he provides indoor and outdoor tilling, shower base screeds, underfloor heating, and waterproofing services on both residential and commercial renovation and new build projects.
In doing so he works in close collaboration with qualified builders, plumbers, electricians, and shower glass companies.
With pride in his trade and dedicated quality workmanship that is proven to last for many years to come, his aim is to fully satisfy his customers' wishes and help turn their dream space into reality.
Type of Services:
Indoor/Outdoor Tiling
Internal waterproofing
Ceramic/porcelain tiling
Floor uplifting & removal
Glass mosaic tiling
Shower-base screeding/installation
Tile repair/replacement
Location:
124 Saint Johns Road, St Johns, Auckland 1072, New Zealand
Contact: +64 27 378 7598
Website: Website Link Here
---
#10 – A-Class Tiling Services
Introduction:
A-Class Tiling has tile contractors in Auckland to provide high-quality tiling, waterproofing, and bathroom renovation services. They are a friendly team. So, you can trust them.
They have 15 years of excellent experience in tiling and waterproofing. They also do the best quality bathroom renovations.
They give attention to detail to keep your site clean. They provide a free quotation for the job. They are not expensive; they charge fair for the job.
Their tile contractors in Auckland take responsibility for the tiling work. They spend extra time making sure the planning on the job is done professionally and correctly. They try to do an excellent job from the start to last you a long time.
They use the most advanced materials with an eagle eye to detail for the project to last the longest and add value to your property. They can ensure you ten years of peace of mind with the workmanship warranty.
Type of Services:
Flooring
Renovation
Waterproofing
Location:
Bayview, North Shore City, Auckland, New Zealand 0629
Contact: +64 27 225 2778
Website: Website Link Here
---
Have a Place to Recommend?
Your contribution is valuable to us! Are there any outstanding businesses that you believe should be added to our list? If so, please send your recommendations to us at [email protected]. Tropika Club will review your suggestions and update the list accordingly. Thank you for your help in making our list of businesses as comprehensive and accurate as possible.
---
Meanwhile, Check out Tropika Club's Ecosystem of Websites

Tropika Club Magazine – Tropika Club Magazine is a Singapore-based publication that features articles on a wide range of topics with a focus on local businesses and content for the region. The magazine emphasizes supporting local businesses through its #SupportLocal initiative, which includes coverage of everything from neighborhood hawker stalls to aesthetic clinics in town. In addition to highlighting local businesses, Tropika Club Magazine also covers a variety of local content, including beauty, lifestyle, places, eats, and what's on in Singapore and the Asia Pacific region.
Tropika Club Deals – Tropika Club Deals is a leading online deals and voucher shopping site in Singapore, offering amazing discounts on beauty, wellness, and fitness products and services. It's the perfect platform for customers who want to discover the best deals without having to commit to a specific appointment date and time. These deals are available at major beauty stores, facial salons, hair salons, and other brands in Singapore, with no minimum spend required. Choose from guaranteed discounted deals in the categories of hairstyling, hair removal, facial & aesthetics, body slimming, brows & lashes, nails & makeup, massage & spa or fitness & wellness. Tropika Club Deals is also ideal for customers who want to buy vouchers as gifts or to use for the future. So whether you're looking to save money on your next haircut or want to treat yourself to a relaxing massage, Tropika Club Deals has got you covered with the best voucher and coupon deals in Singapore!