Top 10 Best Tiler in Christchurch New Zealand
Finding the best tiler in Christchurch is a daunting task. With so many competing businesses, it can be difficult to narrow down your choice to the right person for the job. That's why we have taken the time to compile this list of the top 10 best tilers in Christchurch, New Zealand. All of these professionals have been carefully vetted and have extensive experience in all aspects of tiling work.
---
#1 – Brymac Tiles
Introduction:
Brymac was primarily a tile installation service; many people will remember them in their store behind Briscoes in Salisbury Street.
In the 1990's the Brymac team began sourcing and importing their own tiles. The emphasis back then, and today is specializing in high-quality European tiles at the cutting edge of fashion and trend but with a difference price.
By 2010 Brymac tiles had out grown their little shop behind Briscoes and moved to 42 Durham Street. In 2015 this distinctive black building was refurbished and now boasts a massive downstairs showroom, an intimate architectural studio and a dedicated trade counter for tradesmen and DIYers alike. Not only that; the Brymac installation team are also on site to offer an installation service second to none.
Type of Services:
Accessories
Floor Reparation
Primers
Silicons
Location:
42 Durham Street South, Sydenham, Christchurch, New Zealand
Contact: +64 3-366 8187
Website: Website Link Here
---
#2 – LaserLine Tiling
Introduction:
Laserline Tiling is a family business based in Christchurch, originally from Greater Manchester in the UK, James and Ashton Hailwood moved to New Zealand in 2017. James started his tiling career in 2006 aged 20 and now has 17 years tiling experience from working in the UK, Australia and NZ on a plethora of high-end residential and commercial projects.
James has been a fitness entusiast all his life with over a dozen amateur boxing matches, an ultra marathon (crater-rim) and a round-the-world bicycle ride from Australia to the UK (Back to Britain By Bike) for Derian House Children's Hospice who care for terminally ill children.
Now as the Director and Head Tiler of Laserline Tiling James is taking his hard work and determination and focusing it on building a streamlined business that delivers top quality tile installations for architects, builders and home owners throughout Canterbury.
Type of Services:
​Bathroom Tiling
​Exterior Tiling
Splashback Tiling
Larger Format Tiling
​Under-floor heating
Location:
1/8a Salford Avenue, Redwood, Christchurch
Contact: 0212 502 756
Website: Website Link Here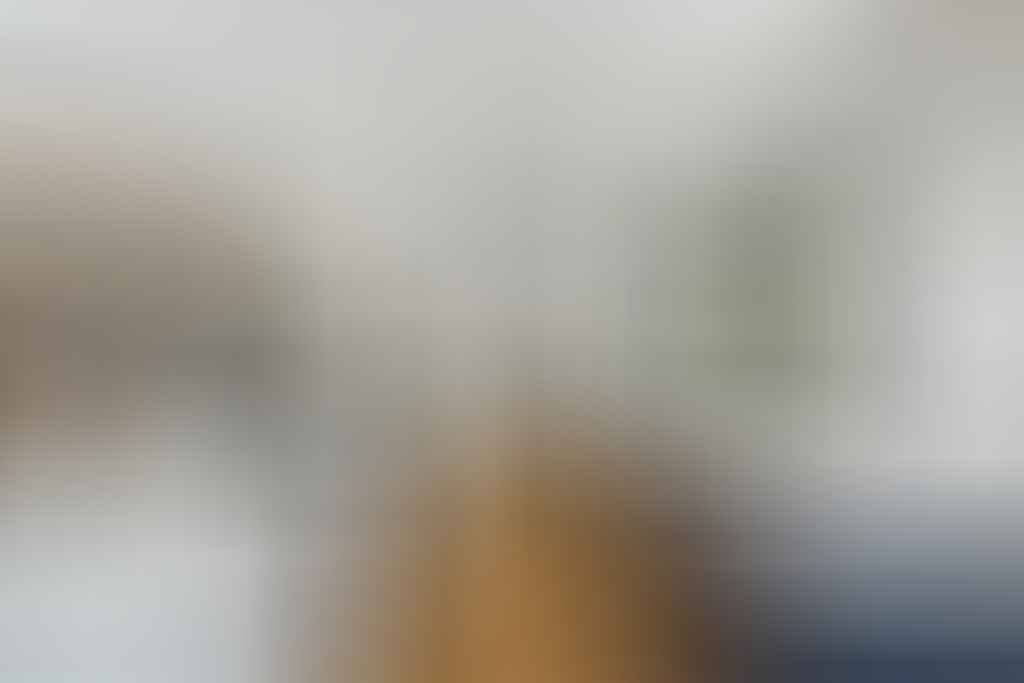 ---
---
#3 – Regal Tiling
Introduction:
In 2003, at the age of 18 Karl Auckram began a Floor and Wall tiling apprenticeship with a tile store in his hometown of Invercargill. Karl enjoyed working with his hands, the creativeness that comes with tiling and the variety of styles, he soon become passionate about the trade and within 2 years he had completed his apprenticeship through BCITO.
With a housing boom happening in Queenstown, Karl moved there and continued to develop his skills. There he was privileged to work on many high-end residential projects. When the global financial crisis hit in 2007 and work became harder to find Karl decided to go on an OE.
Type of Services:
Screeding
Floor & Wall tiling
Tile Demolition
Regrouting
Waterproofing showers and wetrooms
Location:
Christchurch and nearby areas
Contact: +64 27 534 0443
Website: Website Link Here
---
---
#4 – MO Tiles
Introduction:
MO TILES was launched in February 2016 by Managing Partners Darren McGuire and Amy Odering. Together they had a vision to be a full service business, providing services that extend across the spectrum of design, supply and installation of tiling products.
​
From a dedicated tile showroom in Barrington, Christchurch, MO TILES brings the best blend of global trends and the best brands, with hundreds of choices to suit all tastes and all budgets. Whether seeking flooring or wall covering options for bathrooms, kitchens, laundries, living spaces, outdoor areas or swimming pools, MO TILES personalises products and services to customers from project conception to completion.
.
Type of Services:
Residential & Commercial
Ceramic, Porcelain, Glass & Stone
Strip Drains
Underfloor Heating
Deck Jacks
Levelling
Rip-Out and floor preparation
Mitred & Polished Edging
Location:
399 Barrington Street , Christchurch, New Zealand
Contact: +64 3-338 0155
Website: Website Link Here
---
#5 – Exquisite Tiles
Introduction:
An abundance of natural light in the new showroom compliments & enhances the vast range of eye-catching displays of tiles from all over the world to make your selection easy.
Large format tiles and smaller sizes in natural earthy tones share space with coloured mosaics and fashionable decorative 3D wall panels. You will also find a wide range of timber laminates here as well as hard timber flooring.
A knowledgeable team of flooring experts we pride ourselves on offering outstanding service and will not just sell tiles but will consult with the customer and are essentially interior designers for the floor.
Type of Services:
brushed silver
matt black
underfloor heating
bathroom product
Location:
295 Blenhiem Road Christchurch
Contact: +64 3-348 3285
Website: Website Link Here
---
#6 – Dangelina Tiling
Introduction:
The quality of the work we deliver is our number one priority at Dangelina Tiling. What does that mean for you? It means you will get a first-class finish for your tiling project, plus the installation will stand the test of time.
They are able to deliver this level of service because of our commitment to quality as well as the experience they have built up over the years. In addition, we have a number of qualifications and certifications you can trust:
NZ qualified tiler (NZQA No. 0148508964)
Certified Ardex waterproof applicator
Certified Mapei applicator
In addition to the above, they constantly take steps to add to our qualifications and certifications as well as extending their experience. They also stay up-to-date with the latest trends and best practices in the tiling installation industry.
Type of Services:
Expert tiling installation by qualified tilers
Professional underfloor heating cable installations
5-year warranty on tiling installations
15-year warranty on underfloor heating cable installation
Location:
34 Stewart Street, Christchurch central, 8011
Contact: 021982883
Website: Website Link Here
---
_

Read Also:

Top 10 Best Hair Removal Services in Central Singapore

_
---
#7 – Tile Installations Christchurch
Introduction:
Tile Installations Christchurch Ltd is the family business that grew out of necessity because of the Earthquakes. Established in 2005 we were well placed to assist with what was to come, firstly with repair work, and secondly with the residential re-build.
For the last 8 years we have been the tilers of choice for Mike Greer Homes Canterbury, Christchurch's biggest residential building company.
Type of Services:
Tiled Fireplaces
Architectural Houses
High End Houses
Location:
Unit 4, 19 William Lewis Drive
Sockburn, Christchurch.
Contact: 021 381 933
Website: Website Link Here
---
#8 – Milano Tiling
Introduction:
Milano Tiling is a family company based in Christchurch with italian roots, we take pride in delivering a quality standard of work at using our hands, mind and heart in every job, taking your home as if were our home. We guarantee the quality of their work using only the most trusted products and materials to ensure that every job last a lifetime because they take their job seriously.
Type of Services:
Location:
3/103 Gasson Street, Sydenham, Christchurch 8011, New Zealand
Contact: 0212310893
Website: Website Link Here
---
#9 – Turtle Tile Contracting Ltd
Introduction:
Turtle's Principal Tiler has over 20 years' experience and has been based in Christchurch since 2001 working in both the domestic and commercial sectors. Asi worked for some of Christchurch's prominent Tile Installers as a Senior Tiler and Foreman, completing numerous high-profile jobs including the Christchurch Airport, new Central City ANZ Building at The Crossing, Coca Gallery Entrance, Riccarton Mall extension and bathrooms and numerous Architectural Residential projects in the Christchurch metropolitan and surrounding areas. He is also proud to have been specifically requested to complete several Builders own homes! Asi has advanced to the opening of Turtle Tile Contracting, a company that specialises in providing top level workmanship utilising products and practices that ensure clients receive a completed job they will be delighted with.
Asi is joined by a team of tradesmen who are just as passionate as he is and enjoy the challenge of providing a finish that will satisfy the most particular client.
Type of Services:
New Builds & Renovations
Commercial & Residential
Specialied Materials and Finishes
Location:
Christchurch,New Zealand
Contact: 021-023-96929
Website: Website Link Here
---
#10 – Greenstone tiling
Introduction:
Tiling is a job that requires a high level of skills and great attention to detail and you want to hire a company that is competent, prompt and experienced in tile installation. At our company, you can be sure that their tilers are fully qualified to handle every aspect of your tiling requirements. They ensure that we have the expertise, experience and confidence to complete your home improvement project to the highest possible standard.
Type of Services:
Splashback tiling
Bathroom tiling
Exterior tiling
Location:
Christchurch, New Zealand
Contact:
Website: Website Link Here
---
Have a Place to Recommend?
Your contribution is valuable to us! Are there any outstanding businesses that you believe should be added to our list? If so, please send your recommendations to us at [email protected]. Tropika Club will review your suggestions and update the list accordingly. Thank you for your help in making our list of businesses as comprehensive and accurate as possible.
---
Meanwhile, Check out Tropika Club's Ecosystem of Websites

Tropika Club Magazine – Tropika Club Magazine is a Singapore-based publication that features articles on a wide range of topics with a focus on local businesses and content for the region. The magazine emphasizes supporting local businesses through its #SupportLocal initiative, which includes coverage of everything from neighborhood hawker stalls to aesthetic clinics in town. In addition to highlighting local businesses, Tropika Club Magazine also covers a variety of local content, including beauty, lifestyle, places, eats, and what's on in Singapore and the Asia Pacific region.
Tropika Club Deals – Tropika Club Deals is a leading online deals and voucher shopping site in Singapore, offering amazing discounts on beauty, wellness, and fitness products and services. It's the perfect platform for customers who want to discover the best deals without having to commit to a specific appointment date and time. These deals are available at major beauty stores, facial salons, hair salons, and other brands in Singapore, with no minimum spend required. Choose from guaranteed discounted deals in the categories of hairstyling, hair removal, facial & aesthetics, body slimming, brows & lashes, nails & makeup, massage & spa or fitness & wellness. Tropika Club Deals is also ideal for customers who want to buy vouchers as gifts or to use for the future. So whether you're looking to save money on your next haircut or want to treat yourself to a relaxing massage, Tropika Club Deals has got you covered with the best voucher and coupon deals in Singapore!