Top 10 Best Tiler in Kuala Lumpur Malaysia
Choosing the right tiler to complete a project is no easy task. With so many options available, it can be difficult to decide which one is the best fit for your needs. In Kuala Lumpur, Malaysia, there are dozens of tilers available who specialize in a variety of tile installation projects. To make this process easier, this article will present the top 10 best tilers in Kuala Lumpur, Malaysia.
---
#1 – Jubin BMS KL
Introduction:
Incorporated in 1990, Jubin BMS is the leading tiles, stone, porcelain slabs, mosaics, and sanitary wares provider/retailer in Malaysia that has been making dream homes come true with their extensive range of products catering to different segments and requirements as well as sincere services.
Curated globally, Jubin BMS's collection includes porcelain tiles, ceramic wall tiles, natural stones, mosaic, wood tiles, large format porcelain slabs, sanitary wares, fittings and accessories. Their aim is to provide the best quality products with professional services and an exciting yet customer-centric retail shopping experience. With their strong sourcing and abundant distribution network converged over the years, they have been the exclusive distributor of many world-class brands such as Cotto, Fima Carlo Fratinni, Steinberg, and Times Ceramica, therefore allowing them to offer cutting-edge leading products at favourably secured premiums.
They also R&D and globally source Their products to produce its HOUSE Brand, BMS Porcelain, Eurano Bathroom Solutions, and Marmo Grande, which allow them to offer a wide range of superior quality porcelain tiles, large format porcelain slabs, sanitary wares, bathroom fittings and accessories catering to different scale of projects and design requirements.
Type of Services:
Wall Tiles
Floor & Wall Tiles
Dis. Tiles
Tiles Trim
Tiles Grout
Tiles Accessories
Location:
JUBIN BMS (1990) Sdn Bhd CO.NO.255749-T
Johor Bahru (HQ)
6 , Jalan Kencana Emas 2/1,
Kawasan Perindustrian Tebrau 3,
81100 Johor Bahru Johor.
Contact: +60 7-360 8888
Website: Website Link Here
---
#2 – SHOWROOM GNG Tiles
Introduction:
GNG Distributors Sdn Bhd is a home grown Malaysian tile company procuring and supplying fine architectural tiles for the residential and commercial markets.
They have evolved through the years to offer to their customers a selection of premium designed tiles for their architectural needs.
Their humble begin which started way back 1978 as Best Tile Sdn Bhd, they were manufacturing quarry and ceramic tiles from a small factory located in Klang, Selangor
Trends back then was a little simpler and what they produced were enough to supply the needs of the market. In the mid 90's, they expanded their business to include imported tiles and thus creating
Terracotta Tiles Centre Sdn Bhd which housed a showroom with a wide selection of tiles and cozy areas for inspiration and dicussions.
GNG now offers not only its own selection but a service no other company could offer. Based on your requirements, they will source internationally to complete your design vision.
Type of Services:
Floor Tile
Pool Tile
Kitchen & Bathroom
Art Mosaic
Wall Facade
Roof Tile
Location:
No. 15, Jalan Pendidik U1/31
Seksyen U1, Hicom Glenmarie
Industrial Estate
Shah Alam
40150 , Shah Alam , Selangor.
MALAYSIA
Contact: +60 12-397 4766
Website: Website Link Here
---
---
#3 – Deluxe Home Centre
Introduction:
Deluxe Ceramic Marketing Sdn. Bhd. established on 11th August 1996, as a dealer and distributor of ceramic tiles imported from various countries including China's famous brand – Overland, Rhinegres, and Vietnam's Taicera. Besides, they also produce ceramic tiles under their own brand – Balena, which is also leading the trend in ceramic tiles industry. As the products are continuing innovated, their network of distribution has covered several states in Malaysia. They have complete range of fine ceramic tiles to provide the consumers with the quality and innovative products with their excellent service.
Along with the era changing, the people nowadays have higher demand of living's style and design. In order to fulfil the demand, they have built a one-stop showroom with combination of innovative and modern concept. The first showroom was in Triang, Pahang and continued to expand into 7 branches in several states, with over hundred of staff. Besides selling new-fangled design, they have a lot of styles and fine ceramic tiles with reasonable price; they also offer lots of paints, kitchen ware and sanitary ware in their one-stop home living's showroom which is specially built and welcome the end users.
Through accumulated years of experience, they have gain a lot of favour and trust from well-known organization which consist of local and foreign countries.
They are appointed to be the distributor of:
Balena Tiles
Garuda Tiles (Indonesia)
Mapei (MALAYSIA) Sdn Bhd
Craftstone
Overland (China)
Type of Services:
Location:
No 8, Jalan BP4/4, Bandar Bukit Puchong 47100 Puchong, Selangor, Malaysia
Contact: +60 3-8066 3350
Website: Website Link Here
---
---
#4 – VENICERA Ceramiche
Introduction:
They were established since 2007 supplying quality products to their value clients and homeowners. Their source of products are mainly from China, Vietnam and Indonesia. Own Italian designs and specifications tiles are contract manufactured under the brandname VENICERA Ceramiche.
The marketing team is unique emphasising solution and brand experience according to their customer needs. They seek to optimum solutions for their customers. They add value in the entire supply process especially main areas such as products requirement and logistic service.
Type of Services:
Wall Tiles & Floor Tiles

Cement Design
Decor Design
Stone Design
Wood Design
Location:
32, Plaza Crystalville 2, Jalan 22B/70A,
Desa Sri Hartamas, 50480 Kuala Lumpur
Contact: +603 – 6211 9868
Website: Website Link Here
---
#5 – Apex Ceramics Gallery
Introduction:
Apex Ceramics Gallery provides customers a resourceful platform that is easily accessible and updated with the latest tiles and sanitary ware trends. Their showrooms also serve as a product sourcing center to the building industry players.
With a well-organized display and cosy ambient, customers can enjoy browsing their concept design mock-ups and discuss your renovation and project needs freely with their product specialists.
Type of Services:
Wall Tiles & Floor Tiles

Marble Design
Wood Design
Stone Design
Textile Design
Location:
286 & 288, 2 1/2 Miles Jalan Ipoh,
51200 Kuala Lumpur, Malaysia.
Contact: +603 4043 8333
Website: Website Link Here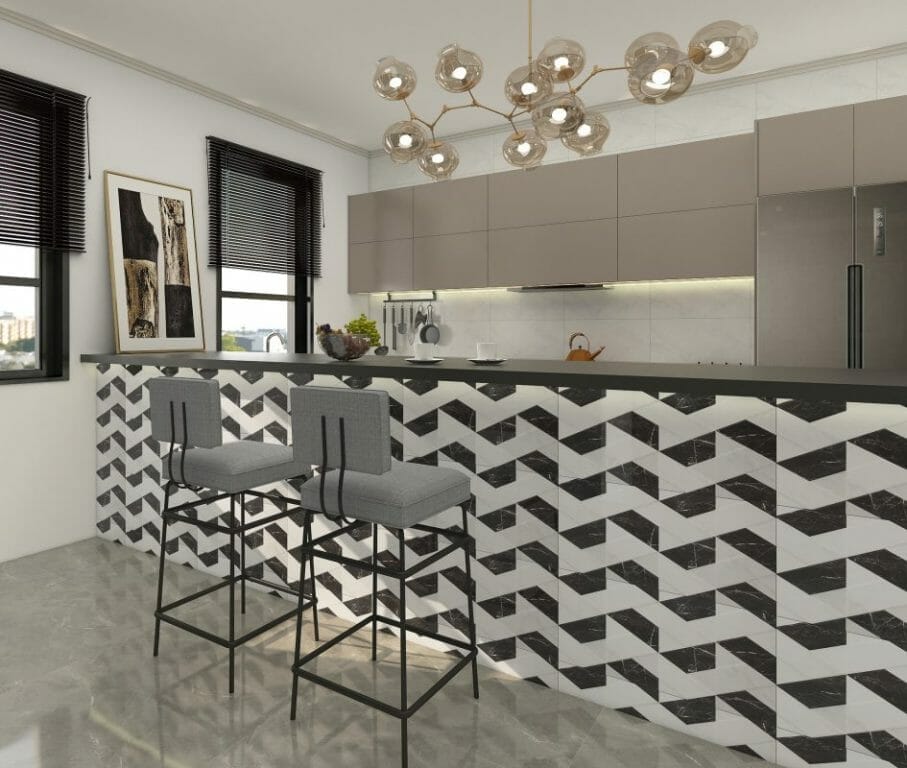 ---
#6 – Sheng Bee
Introduction:
Looking to add some flair to your home's flooring? Check out their stunning terrazzo tiles, now available in four amazing color options! Upgrade your home with their terrazzo tiles today and enjoy a stylish and functional floor for years to come!
Type of Services:
Wall Tiles & Floor Tiles

CERAMIC & PORCELAIN TILE
MOSAICS
BRICK & STONE VENEER
PEBBLE STONE
Location:
No 260, Batu 2, Jalan Ipoh , Kuala Lumpur, Malaysia
Contact: [email protected]
Website: Website Link Here
---
_

Read Also:

Top 10 Best Tiling Companies & Contractors in Singapore

_
---
#7 – Maha Asia Parquet & Tiling
Introduction:
At the helm of Maha Asia Parquet is their Managing Director, Mr Woon Weng Keong. With 15 years of experience in the wooden flooring industry, a Diploma in Business Studies and experience as a specialist contractor and consulting partner at Asia Parquet, Mr Woon is the driving force that will propel Maha Asia Parquet to even greater heights.
Type of Services:
Wood Flooring
Parquet Floor
Parquet
Timber Flooring
Timber Strip
Solid Timber Flooring
Location:
No.49,Jalan Meranti Jaya 12
Taman Meranti Jaya
47100 Puchong,Selangor
Malaysia.
Contact: Mr. Woon +6 019-327 1697
Website: Website Link Here
---
#8 – Super Ceramic Tiles
Introduction:
In 1998, Super Ceramic Tiles & Design Sdn. Bhd. ( Super Ceramic ), started off as a building materials merchant providing various tiling solutions from various reputable brands with the aim of bringing the trendiest design and best quality product to fulfill market requirement and demands. As one of the largest tiles importer from Indonesia, Europe and China in Malaysia, Super Ceramic is a popular destination for Building Industry Experts, project owners, and home owners.
Type of Services:
Location:
KUALA LUMPUR
Contact:  +60 10-369 3829
Website: Website Link Here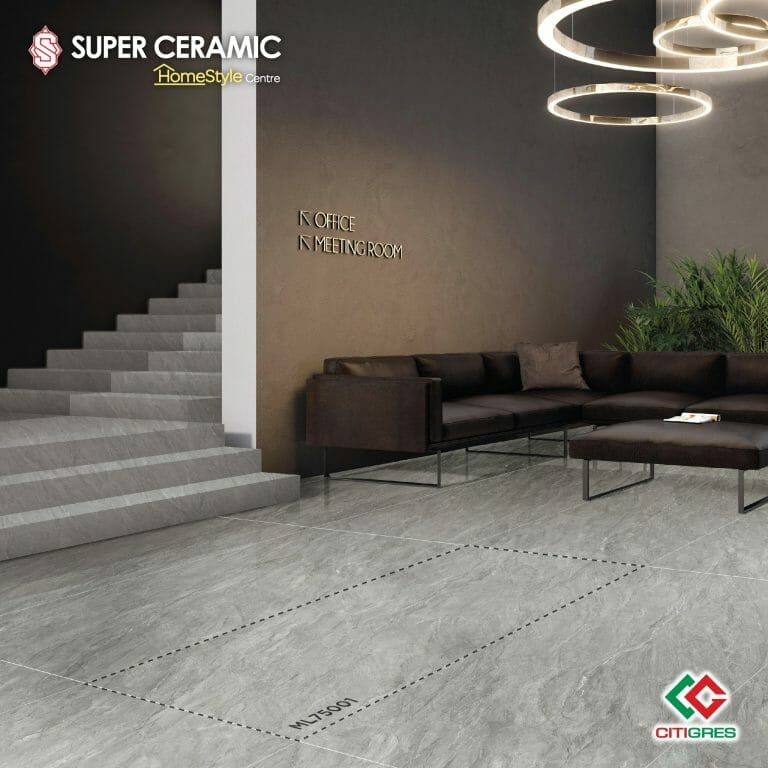 ---
#9 – Creative Lab Taman Connaught
Introduction:
First established in 1979 in Switzerland, Niro Ceramic Group is a pioneer in the tiles industry producing homogeneous tiles. The Swiss heritage of delivering only high-quality products and services is kept alive even as they expanded to over 100 markets worldwide. The company has since then ventured into bathroom sanitaryware in 2003.
In 2018, Creative Lab was established to address the challenges faced by homeowners when selecting tiles and sanitary ware for their renovations.
As an exclusive retailer of the prestigious Niro Granite tiles, Creative Lab is a new way of experiencing home renovation assuring homeowners that they are making the right choices.​
Type of Services:
Tiles Installation & Maintenance
Location:
Lot 2, Persiaran Sultan, Seksyen 15,
40200 Shah Alam, Selangor, Malaysia.
Contact: +603-5033 9333
Website: Website Link Here
---
#10 – Cicero Ceramica
Introduction:
Authorised Ceramic Tiles Reseller in Kepong, KL.
Cicero Ceramica is a premium ceramic tiles showroom located in the heart of Kepong, Kuala Lumpur. They have well over 200+ of choices with reasonable price
ranging from tabletops to stairtiles, etc
. They also have a team with well over 20 years of experience, providing excellent installation service
.
Quality Installation Services Available
Type of Services:
Location:
Kuala Lumpur, Malaysia
Contact: You may contact them via Facebook.
Website: Website Link Here
---
Have a Place to Recommend?
Your contribution is valuable to us! Are there any outstanding businesses that you believe should be added to our list? If so, please send your recommendations to us at [email protected]. Tropika Club will review your suggestions and update the list accordingly. Thank you for your help in making our list of businesses as comprehensive and accurate as possible.
---
Meanwhile, Check out Tropika Club's Ecosystem of Websites

Tropika Club Magazine – Tropika Club Magazine is a Singapore-based publication that features articles on a wide range of topics with a focus on local businesses and content for the region. The magazine emphasizes supporting local businesses through its #SupportLocal initiative, which includes coverage of everything from neighborhood hawker stalls to aesthetic clinics in town. In addition to highlighting local businesses, Tropika Club Magazine also covers a variety of local content, including beauty, lifestyle, places, eats, and what's on in Singapore and the Asia Pacific region.
Tropika Club Deals – Tropika Club Deals is a leading online deals and voucher shopping site in Singapore, offering amazing discounts on beauty, wellness, and fitness products and services. It's the perfect platform for customers who want to discover the best deals without having to commit to a specific appointment date and time. These deals are available at major beauty stores, facial salons, hair salons, and other brands in Singapore, with no minimum spend required. Choose from guaranteed discounted deals in the categories of hairstyling, hair removal, facial & aesthetics, body slimming, brows & lashes, nails & makeup, massage & spa or fitness & wellness. Tropika Club Deals is also ideal for customers who want to buy vouchers as gifts or to use for the future. So whether you're looking to save money on your next haircut or want to treat yourself to a relaxing massage, Tropika Club Deals has got you covered with the best voucher and coupon deals in Singapore!