Top 10 Best Cleaning Services in Manila

Finding the right cleaning service in Manila can be difficult, as there are so many to choose from. It's important to find a company that meets your needs and is reliable and trustworthy. To help you make an informed decision, this article will provide you with an overview of the top 10 best cleaning services in Manila. We have taken into account factors such as customer reviews, quality of services provided, cost-effectiveness and their overall reputation.
---
#1 – Prestige Housekeeping
Introduction:
PRESTIGE is a professional housekeeping company, but they do not let that make you feel like having strangers inside your home. Their housekeepers are not only efficient, they are very warm, friendly, courteous, and most importantly, trust-worthy. Unlike other cleaning companies, they make it a point to send only 1 housekeeper, not a barrage of cleaners who occupy too much space and invades so much privacy. And as much as possible, they send the same housekeeper each time, so it's like having a housekeeper of your own.
When cleaning starts, you don't need to worry about anything. They bring all the cleaning supplies, tools, and equipment they need. Their cleaning supplies are effective, earth-friendly, and specially made for Prestige. Most of them you will not find in regular grocery stores. Your home will not only be clean, it will look clean and smell clean.
Type of Services:
Residential Cleaning
Office Cleaning
Warehouse Cleaning
Disinfecting & Sanitizing
Carpet Cleaning
Location: Unit 1621 Cityland Herrera Tower, V.A. Rufino cor. Valero Streets, Salcedo Village, 1227 Makati City, Philippines
Contact: +63 0917 413 6650 / +63 02 7910 6061
Website: Website Link Here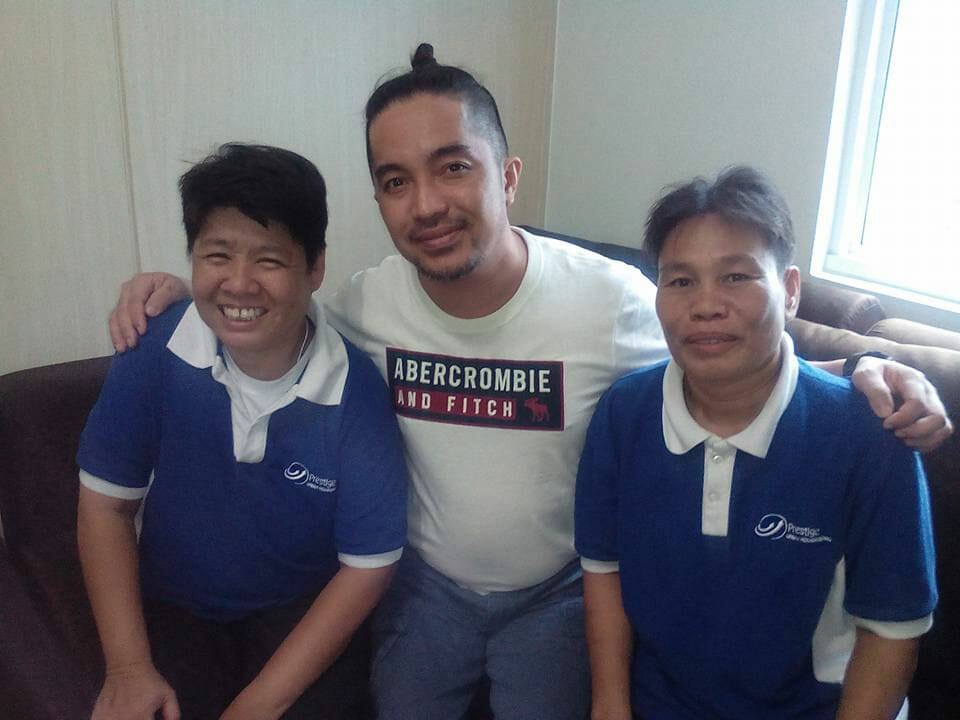 ---
#2 – Cleeneco Metropolis Cleaning Services
Introduction:
It started 18 years ago when a client advised Mr. Mike Gamez, the CEO and founder of Cleeneco to consider cleaning services. Armed with the desire to start his own business, he started his cleaning service with one cleaner on call.
The business grew from word of mouth referrals of satisfied clients. Through time, as the business expanded, Cleeneco opened an opportunity for Franchising. Thus, comes Metropolis Cleaning Services. And as their Managing Director, Mr. Ruben Cardenas believed in the quality of service that the business can offer, they are proud to say that we are a certified Cleeneco partner.
All of their staff and cleaners underwent training to provide the same quality service of home cleaning, utilizing eco-friendly products and top of the line deep cleaning machines.
Type of Services:
General Deep Cleaning
Post Construction Cleaning
Disinfection Service
Itemized Shampooing
Vehicle Spa (Interior Detailing)
Location: Block 11 Lot 15 Phase 2 EP Housing, Barangay Pinagsama Taguig City
Contact: +63 91 7190 3328
Website: Website Link Here
---
---
#3 – CLEAN X Manila Central
Introduction:
Nowadays, many people are already leaning to the healthy and environmentally friendly kind of lifestyle. People are now thinking of how to contribute and inspire more people to make a shift by innovating products and services.
Having the keen-heart and inspiration to provide a clean and healthy living service for the people and to contribute to the wellness of the environment, CLEAN X was founded.
Clean X is a cleaning franchise offering a wide array of standard and specialized cleaning services for homes and establishments, while providing good career opportunities, and advocating eco-friendly products, especially those that are proudly Philippine-made.
Type of Services:
Deep Cleaning
Premium Cleaning
General Cleaning
Housekeeping
Location: 23 Malipajo St, Pasig, 1604 Metro Manila, Philippines
Contact: +63 091 7779 9000
Website: Website Link Here
---
---
#4 – Happy Helpers Manila
Introduction:
They clean deeply so you can rest easy.
They believe there's nothing like coming home to a clean home. As a professional home cleaning service company, they are dedicated to helping un-mess people's lives so you can focus on what matters most to you.
Their flagship Deep Cleaning Service offers a total cleaning, sanitizing, and disinfecting of your entire home in only 5 hours. They also offer a wide variety of professional cleaning and disinfection services in Metro Manila, Philippines.
They are a company of mothers helping mothers. They lessen the load for busy moms everywhere, and connect mothers to work that provides them the means and time to take care of their family.
Type of Services:
Deep Cleaning Service
Subscribing Cleaning Service
Disinfection Services
Post Construction Cleaning Service
Move In & Move Out Cleaning Service
Location: GK Multi-Purpose Hall, Brgy Pinagsama, Taguig, Metro Manila, Philippines
Contact: +63 095 6744 5415
Website: Website Link Here
---
#5 – GoodWork
Introduction:
GoodWork is the #1 App for Home Services in the Philippines with the most affordable prices and the most trusted home service workers.
Type of Services:
Laundry Cleaning
House Cleaning
Waxing Service
Beauty Services
Location: Online based application.
Contact: +63 092 2355 1987
Website: Website Link Here
---
#6 – Clean All Professional Cleaners
Introduction:
Their mission is not only to meet your expectations but to exceed them. Their Cleaning System will ensure you'll receive a healthy, thorough house or office cleaning with every visit.
Their professional cleaners are highly trained to meet all the challenges of your cleaning project. They undergo a monthly refresher course to ensure that their cleaners give the quality service you deserve.
Type of Services:
Carpet Deep Cleaning
Covid-19 Disinfection
Interior Car Detailing
Mattress Deep Cleaning
Premium Home Cleaning
Premium Office Cleaning
Location: 143 Antipolo St. Manuela 4E Pamplona Tres Las Pinas
Contact: +63 091 7156 1685 / +63 091 7507 1389 / +63 02 7216 2421
Website: Website Link Here
---
_

Read Also:

Top 10 Best Cleaning Services in Kuala Lumpur

_
---
#7 – Captain Cleaners
Introduction:
Captain Cleaners is a professional cleaning service for living and work spaces. They love what they do and why they do it. They love people. Theyr're big on teamwork, courtesy, and professionalism. They love improving ourselves and they love learning. They're proudly Filipino and proudly Asian.
They wll clean, polish, and sanitize your space from ceiling, walls, to floors. They can bring our own tools or we can work with what you give them. They organize ourselves and we tackle jobs systematically.
They see the spaces they clean as the setting of people's lives and stories. Each home, office, and establishment they service is their way of contributing to those stories and is their chance to help you focus on your life.
Whether it's keeping your home or office clean, getting your new home ready for your family to move in, or prepping your business space for it's grand opening, Captain Cleaners is here to make your life easier!
Type of Services:
Deep Cleaning
Post Construction Cleaning
Home & Office Housekeeping
Condo Cleaning
Clothes Ironing
Upholsstery Cleaning
Location: Loyola Heights, Quezon City 1108 Metro Manila
Contact: +63 02 7964 3052 / +63 91 7143 2373 / +63 92 0633 7129
Website: Website Link Here
---
#8 – Cleeneco
Introduction:
Green Grace Success Inc. is an organization that believes in the quality of family living. They provide premium deep cleaning services like Deep Vacuuming, Shampooing, Sterilization through Dry Steam Cleaning of Bed mattresses, Pillows, Couch/Sofa, Carpets, Upholstered Chairs, Curtains/Blinds, Car Interior Detailing (Car Spa), Aircon Cleaning, and Disinfection services to residential, commercial spaces, offices, and hotels with our brand name CLEENECO.
Trading of household and car care products such as Cleeneco All Surface Disinfectant, Water Marks Remover, Lether Conditioner, Premium Car Shampoo and Microfiber Cloth.
Currently, Cleeneco is available on NCR, Laguna, La Union, Cagayan de Oro, and Davao City.
Vision – Be the Leading Deep Cleaning Services provider and Eco-friendly products in the Philippines and Globally.
Mission – To provide total customer experience and accelerate business opportunities.
Type of Services:
Disinfection
General Deep Cleaning
Car Spa (Car Interior Detailing)
Itemized Shampooing
Aircon Cleaning
Location: Unit A 4th Floor Tempus Place Tower Matalino Street, Central Ave, Diliman, Quezon City, 1100 Metro Manila Philippines
Contact: +63 097 7855 8080 / +63 02 8209 9060
Website: Website Link Here
---
#9 – Cleaning-Lady
Introduction:
Cleaning Lady is a social enterprise that seeks to bridge the gap between the privileged and the underserved by building a platform where a community of well-off clients and their cleaning ladies are able to make a difference in each other's lives.
They aspire to create opportunities for women from organized communities whose personal stories and motivation inspire them.
They are advocates of inclusive-growth and nation building and they make sure that our cleaning ladies are not just empowered with a broom, but a vehicle for her and for her family to rise and secure a brighter future.
Type of Services:
Disinfection Service
Condominium Cleaning
Residential Cleaning
Deep Cleaning
Post Construction Cleaning
Location: 1759 Rd Lt 17 Fabie Estate, Paco, Metro Manila, Philippines
Contact: +63 939 838 3471 (SMART) / +63 917 625 9784 (GLOBE)
Website: Website Link Here
---
#10 – PRO Cleaning Services
Introduction:
Can't accommodate cleaners at your place due to space and condo / building / village restrictions? Call them to pick up your area carpets and they will deliver them back to you in 72 hours*. They may also pick-up any item that may fit into their Innova service vehicle – chairs, blinds, play pens, child car seats, strollers, etc. They may also arrange pick-up via Transportify for you for larger items like large mattresses, sofas, etc.
They also accept cleaning of dropped off items at their home-office located near the Sucat Exit. Aside from area carpets, they also accept sofas, chairs, mattresses, blinds, play pens, child car seats, strollers…anything that may fit into your vehicle. Your item will be ready for pick up in 72 hours*.
*Items with pet urine issues and stubborn stains may take more time to thoroughly clean.
Type of Services:
Drop Off & Pick Up Cleaning Service
Car Interior Cleaning
Deep Cleaning & Steam Cleaning Sanitizing
Shampooing for Stains & Odors
General Cleaning & Sanitizing
Spring Cleaning & Sanitizing
Location:
Contact: +63 091 7844 2962
Website: Website Link Here
---
Have a Place to Recommend?
We need your help! Do you know any other noteworthy beauty clinics or salons that deserves to be added to this list? If so, do write to us via our email at [email protected]. Tropika Club will do a review of your recommendations and update the list accordingly.
---
Meanwhile, check out Tropika Club's Ecosystem of Websites

Tropika Club Magazine – Tropika Club Magazine crafts articles on all things Singapore, but with a greater emphasis on local businesses based on our #SupportLocalSG initiative. We check out and feature local businesses of all categories, ranging from your neighbourhood hawker stalls to the aesthetic clinics in town. We also cover local content ranging from beauty, lifestyle, places, eats and what's on in SIngapore. Our Top 10 rankings include local food and service establishments based in different regions in Singapore.
Tropika Club Deals – Search for the best voucher and coupon deals. Tropika Club Deals is ideal for customers who want to discover the best deals without having to commit to a specific appointment date and time. Choose from guaranteed discounted deals in the categories of hairstyling, hair removal, facial & aesthetics, body slimming, brows & lashes, nails & makeup, massage & spa or fitness & wellness. Customers can also buy vouchers as gifts or to use for the future.