Get Yourself A Leave-In Conditioner For 2021
2021 is finally here. At the very least, you deserve a head of silky, smooth hair. And all you need to achieve that is the leave-in conditioner. This is a hair care essential: it's easy to apply, it works on most hair types, and it multitasks. With gleaming, silky hair, you're all set to conquer the new year. Here's why Tropika Club thinks that you should get yourself a leave-in conditioner for 2021.
---
---
What is a Leave-In Conditioner?
They can come in the form of mist, lotion, spray, or cream. Also called the no-rinse or leave-on conditioners, they don't need to be washed away. Usually, it's used after you wash your hair. You could use it after your traditional conditioners–just remember to rinse it thoroughly. The best part is? You don't even need to blow dry your hair to apply–you can use it on freshly washed hair or towel-dried hair.
What is a Leave-In Conditioner?
How much to apply depends on the type of your hair, as well as the product you're using. But if you have thicker, or curlier hair, you might need to use a little more. If you have fine hair, it's best to apply only at the ends of your hair.
When it comes to how often you should use it, the general tip is to use it daily. But if you think you're hair's becoming limp or oily from the leave-in conditioner, you could use it less frequently.
---
---
The Benefits of The Leave-In Conditioner
It's time to clear your shelf for hair products because this hair care essential definitely packs a good punch. It gives your hair extra moisture, adds shine, detangles knots, offers heat protection, and it even strengthens your hair.
The benefits of the leave-In conditioner can depend on your hair type too:
Color-Treated Hair/Bleached Hair
If you have color-treated hair or bleached hair, there's a high chance that your hair is damaged. So you'll have to look for leave-in conditioners that specifically treat that. Some can even lock in the colours and the shine from your hair's colour treatment.
Damaged Hair
Other than colour-treated or bleached hair, your hair could be damaged from chemical straighteners, when you perm your hair. Your hair could even get damage when you braid or pull your hair back into ponytails. While they no doubt give you a fabulous look, but those can damage your hair shafts, leaving you with frizzy, dull hair.
With its ability to boost moisture, leave-in conditioners help defend against all that. It can serve as a heat protectant as well. That prevents you from having excessively damaged hair stemming from heat styling.
Dry Hair
If you have constant dry hair, the leave-in conditioner could just be what you need. Leave-in conditioners are great at providing heat protection. It boosts the amount of moisture in your hair, preventing hair damage, excessive frizziness, and hair breakage. For the particularly dry ends of your hair, you can try applying most of the leave-in conditioner there.
Frizzy Hair
Frizzy hair is one of the symptoms of having dry hair. Living in hot, humid Singapore, we suspect you might be facing this problem. Fear not, the moisture by leave-in conditioner can help smoothen it out as it protects against heat and humidity.
Coarse Hair or Curly Hair
When it comes to having coarse hair, textured hair or curly hair, you should know that the natural oils your scalp produces may have trouble reaching the entire length of your hair.
To maximise the benefits of leave-in conditioners, remember to comb the conditioner into the entire length of your hair. That way, your curls will look healthier, less frizzy, and more defined.
Fine Hair
Fine Hair
It can be a little tricky if you have fine hair since most conditioners will weigh down your hair. You could opt for a lightweight mist, which can still provide the moisture your hair needs as it maintains your hair's shine. If you want to hold off from applying too much, you can just focus on applying it only at the ends of your hair.
---
Meanwhile, check out Tropika Club's Ecosystem of Websites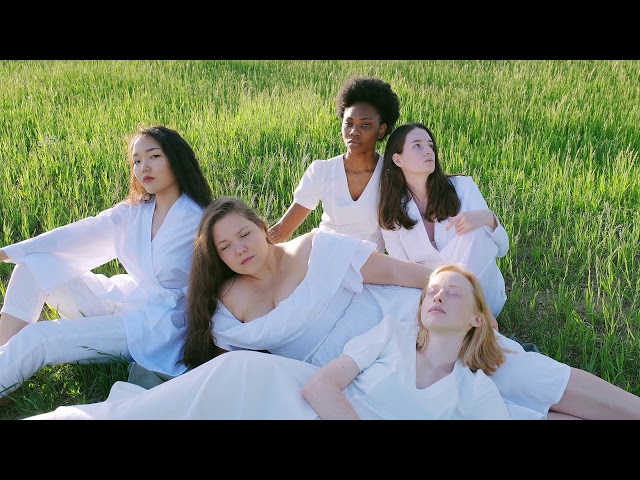 TROPIKA CLUB DEALS
Search for the best voucher and coupon deals with up to 5% cashback
TROPIKA CLUB BOOKINGS
Discover and book services at amazing off-peak discounts.
TROPIKA CLUB MAGAZINE
Get the latest scoop on beauty, wellness, eats and all things Singaporean.
Tropika Club Deals – Search for the best voucher and coupon deals. Tropika Club Deals is ideal for customers who want to discover the best deals without having to commit to a specific appointment date and time. Deals allow customers to buy vouchers and coupons in advance and to arrange the appointment directly with the merchant or business. Customers can also buy vouchers as gifts or to use for the future.
Tropika Club Bookings – Discover and book services at amazing off-peak discounts. Tropika Club Bookings is ideal for customers who want to see the full selection of a merchant or business. Customers can search by merchant or service categories and then choose from a full range of service offerings. Customers can also see if there are any off-peak discounts for the selected service(s). Customer will book the appointment for the specific date and time.
Tropika Club Magazine – Get the latest scoop on beauty, wellness, eats and all things Singaporean. Tropika Club Magazine crafts and curates articles for the discerning Singapore male and female. We provide up-to-date articles on Beauty and Vogue for gals, and articles on Grooming and Style for guys. We also cover local Singaporean content under City. Supporting Tropika Club's vision to bring the best beauty, wellness and fitness services to our visitors, we also have a review section on the best services and selections under Top Picks. This features the Top 10 rankings for your beauty and wellness salons based on the various regions in Singapore.