Top 10 Michelin Endorsed Chinese Restaurants in Singapore
Get ready to tantalize your taste buds with our list of the top 10 Michelin-endorsed Chinese restaurants in Singapore! From traditional delicacies to modern twists, these restaurants offer a culinary experience like no other. Whether you're a foodie or just looking for a memorable dining experience, our list has got you covered. So sit back, grab a snack, and join us on a mouth-watering journey through Singapore's best Michelin-endorsed Chinese restaurants.
---
#1 – Shisen Hanten
Introduction:
Akasaka Szechwan Restaurant, or Shisen Hanten as it is popularly known in Japan, was started in 1958 by the late Chen Kenmin who is regarded as Japan's "Father of Szechwan Cuisine."
Born in the Szechwan province of China, Chen Kenmin perfected his craft in Taiwan, Hong Kong and China before settling in Yokohama, Japan. Capitalising on his culinary expertise in Chinese food, he worked his way to become a culinary legend in Japan. His vision was to "make Shisen Hanten customers truly appreciate Szechwan food through all the five senses." He passed down his legacy to his eldest son, Chen Kenichi, who himself earned wide acclaim as one of Japan's most celebrated iron chefs.
Nicknamed "The Szechwan Sage," Chen Kenichi expanded the family business, branching out across Japan and imbuing his personal touch to the Shisen Hanten brand by incorporating fresh new ideas into the menu offerings. His signature dishes emphasised the seven basic flavours that give Szechwan food that distinct boldness, namely – sour, pungent, hot, sweet, bitter, aromatic, and salty.
To date, the Shisen Hanten chain boasts 14 branches in six cities across Japan, to include Fukuoka, Matsuyama, Nagoya, Takamatsu, Tokyo, and Yokohama. Chen Kenichi has also devoted his career to educating Japanese audiences about Szechwan cuisine. Amongst his bestselling cookbooks are – "Ironman Kenichi Chen's Chinese Cooking," "Today's Main Dish by Kenichi Chen," "My Honest Cooking," "Iron Pot Rules," and "Carrying on My Father's Work – Creating My Own Flavors." He also regularly appears on Japanese television for cooking demonstrations on popular shows such as NHK's "Kyo No Ryori" and Fuji TV's "Ryori No Tetsjin" (Iron Chef).
Chen Kenichi, in turn, passed down his love of Szechwan cuisine to his son, Chen Kentaro. Chen Kentaro followed in his father's footsteps and picked up the tools of the trade through observing his father in the kitchen and learning by experience. He further honed his skills by working in Szechwan restaurants around the Szechwan province in China from 2005 to 2008. Chen Kentaro is a rising star in Japan's culinary scene, often appearing on a number of popular cooking shows in Japan.
Shisen Hanten at the Hilton Singapore Orchard is the chain's debut outside of Japan, setting the stage for third-generation Chen Kentaro to continue his family legacy and introduce Japan's best loved Szechwan restaurant to audiences in Singapore.
Menu Items:
Shisen Hanten Five Signature Appetisers (Price $28)
Foie Gras Chawanmushi with Crab Roe Soup (Price $36)
Turbot Fish (Price $26)
South African 3-head Jumbo Abalone (Price $238)
Location:
Level 35, 333 Orchard Road
Hilton Singapore Orchard
Singapore 238867
Contact: +65 6831 6262, E-mail: [email protected]
Website: Website Link Here
---
#2 – Crystal Jade Golden Palace
Introduction:
Crystal Jade is a Singapore-based culinary brand with one-MICHELIN star and multiple MICHELIN Bib Gourmand awards, with over 100 outlets across 25 major cities. Well-regarded for its culinary expertise and commitment to quality, Crystal Jade's brand mission is to spread the word on Chinese cuisine, and culture has remain unchanged. Founded on the core principles of Chinese cuisine while drawing influence from modern gastronomy, Crystal Jade provides only the most wholesome food – food that nourishes, inspires, and nurtures realtionships, for today – and for many more generations to come.
Menu Items:
Teochew Four Delight Appetiser Platter (Price $58)
Pan-fried Foie Gras with Caramelised Apple Slices (Price $19.80)
Roasted Baby Suckling Pig rolled with Black Truffle Rice (Price $32/pc – min. 6pcs)
Double-boiled Fish Maw in Collagen Soup (Price $48/ person)
Location: 290 Orchard Rd, #05 – 22, Singapore 238859
Contact: +65 6734 6866
Website: Website Link Here
---
---
#3 – Lei Garden
Introduction:
The Lei Garden Restaurant Group was established in 1973 by Mr Chan Shu Kit. It has evolved from being a traditional Cantonese-style restaurant to becoming a multi-national award-winning restaurant group which also operates its own farm in Southern China and factory in Hong Kong.
The Group currently operates 23 restaurants in the greater China region (Mainland China, China Hong Kong and China Macau) and Singapore. It raises pigs and chickens and grows vegetables for its restaurants at its farm located in Zhanjiang, Southern China and has a dedicated central kitchen located at Tai Po, Hong Kong. In total, the Group employs approximately 2,500 staff across all of its operations.
Menu Items:
Braised Shark's Fin (3 Teals) with Fresh Crab Cream (Price $136)
Barbecued Roasted Duckling Accompany with Pigkled Pig Trotters in Chiu Chow Style & Sea Blubber (Price $46)
Double Boiled Bird's Nest (Price $42)
Pan-Fried Japan's Wagyu Beef (Price $68)
Location: 30 Victoria St, #01-24 CHIJMES, Singapore 187996
Contact: +65 6339 3822
Website: Website Link Here
---
_

Read Also:

Top 25 Best Michelin Starred Restaurants in Singapore

_ _ 
---
#4 – Summer Pavilion
Introduction:
Surrounded by a modern Chinese Garden, the One Michelin Star Summer Pavilion offers an intimate and sophisticated Cantonese dining experience.
Enclosed by greenery and featuring a glass pavilion, the aptly named Summer Pavilion evokes the essence of summer and has diners feeling like they're feasting in a lush garden.
References to the Chinese summer are beautifully represented in the floral motifs that appear in crockery and the musical arrangements featuring the Chinese flute, but most impressive of all, is the menu. Besides the usual Cantonese offerings such as soups, noodles, and a smorgasbord of seafood, meats and vegetables cooked in a variety of ways, keep an eye out for highlights such as the Double-boiled Sea Whelk Soup with Fish Maw & Chicken Served in Whole Coconut, and the Poached Rice with Lobster.
Menu Items:
Double Boiled Fish Bone Soup, Fish Maw,Wolfberry (Price $45)
Chilled Jelly Fish, Cucumber, Vinegar (Price $18)
Barbecued Peking Duck (Price $40/ half; $80/ whole)
Summer Pavilion Barbecued Ibérico Pork, Honey Sauce (Price $42)
Location:
Summer Pavilion
The Ritz-Carlton, Millenia Singapore
7 Raffles Avenue
Singapore, 039799
Contact: +65 6434 5286
Website: Website Link Here
---
#5 – Shang Palace
Introduction:
Established since 1971, Shang Palace restaurant celebrates the elegance, richness and dynamism of Cantonese cuisine. While flavours here are redolent of tradition, they are crafted with today's palate in mind. Behind the harmony of old and new is a team of brilliant chefs. On the floor, Asian grace and hospitality are nurtured as families feast from generation to generation. At Shang Palace, legacies are preserved. And new ones made. A testament to Shang Palace's commitment to its craft, the restaurant has garnered the coveted 1 MICHELIN star in the 2021 MICHELIN Guide Singapore and continues to delight the palates of those who come.
Menu Items:
Deep-fried Crab Meat (Price $36)
Stewed Boston Lobster with lemongrass (Price $78)
Braised Shanghai Gluten (Price $14)
Roasted Crispy Pork Belly (Price $18)
Location: Tower Wing, Lobby Level,22 Orange Grove Road
Contact: +65 6213 4398
Website: Website Link Here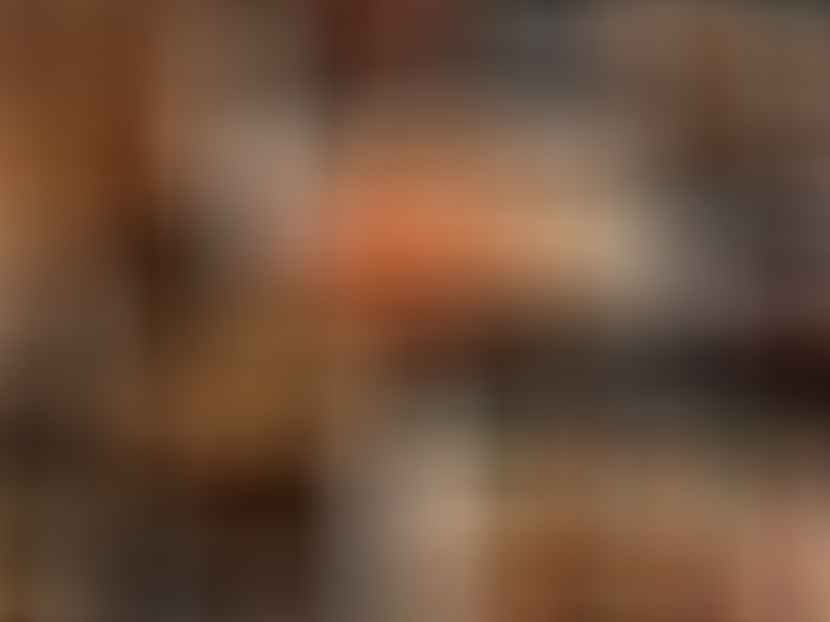 ---
---
#6 – Man Fu Yuan
Introduction:
Lauded by Singapore Tatler as one of Singapore's best Chinese restaurants and Michelin recommended, Man Fu Yuan is a stalwart in the Chinese fine dining scene in Singapore, serving culinary presentations that showcase an artful balance of spices and flavors, uplifted by modern interpretations and quality ingredients.
Look forward to a refined dining experience underpinned by traditional culinary techniques with a touch of modernity, and elevate your experience with a handpicked selection of quality wines or premium tea pairings.
Menu Items:
Kung Fu Soup (Price $38)
Steamed Tiger Grouper (Price $16/ 100g)
Braised 3-head Abalone (Price $128)
Wok-Seared Angus Beef Cubes (Price $48)
Location: 80 Middle Road Level 2 InterContinental Singapore, Singapore 188966
Contact: +65 6825 1062/ +65 6825 2062
Website: Website Link Here
---
#7 – Chef Kang's
Introduction:
Chef Kang's, a Michelin-starred Cantonese restaurant was founded by Chef Ang Song Kang or famously known as "Chef Kang" in 2015.
Chef Kang brings his experience of over 40 years to bear at his simply furnished eatery. He serves up his style of Cantonese cuisine with the freshest ingredients gotten from the markets.
In order to take his cooking to a whole new level, Chef Kang travels from time to time, especially to Hong Kong and Guangzhou to get inspiration for new ideas and also to source special ingredients that make his recipes taste better.
Menu Items:
Cordyceps Flower Stewed Duck Soup (Price $98)
Chicken with Fragrant Spring Onion (Price $80)
Fragrant Sauce Steamed Empura (Price $80)
Steam Wild Patin Fish with Pickled Tree Seed (Price $43)
Location: 25 Mackenzie Road, Singapore 228681
Contact: +65 6238 6263
Website: Website Link Here
---
#8 – Jiang-Nan Chun
Introduction:
Embodying the concept of "Xiang Le Zhu Yi," or the principle of enjoyment and happiness, our award-winning restaurant is not only evocative of the pastoral lifestyle of the Jiang Nan region's traditional river villages through its rustic décor, but also through its authentic Cantonese cuisine.
Menu Items:
BRAISED SPINY LOBSTER (Price $48)
DEEP-FRIED CRAB SHELL (Price $28)
SWEET AND SOUR PORK (Price $38)
CRISPY EGG NOODLES (Price $28)
Location: 190 Orchard Blvd, Singapore 248646
Contact: +65 6831 7220
Website: Website Link Here
---
#9 – Yan Ting
Introduction:
Showcasing exquisite yet hearty Cantonese fine dining cuisine that will allure palates to satisfy even the most discerning gastronomes, Yan Ting restaurant at The St. Regis Singapore is faithful to the traditional cooking techniques of Cantonese cuisine characterised by the immense diversity of ingredients used and the philosophy of bringing out the natural flavours of the freshest ingredients.
Menu Items:
Braised Bird's Nest Broth, Peach Gum (Price $118)
Yan Ting's Specialty "Kung Fu" Soup (Price $42)
Baked Shrimps, Glass Vermicelli, Black and White Pepper (Price $48)
Stir-fried US Beef Tenderloin, Sliced Garlic (Price $48)
Location: Level 1U, 29 Tanglin Road, Singapore, 247911
Contact: +65 6506 6887
Website: Website Link Here
---
Have a Place to Recommend?
Your contribution is valuable to us! Are there any outstanding businesses that you believe should be added to our list? If so, please send your recommendations to us at [email protected]. Tropika Club will review your suggestions and update the list accordingly. Thank you for your help in making our list of businesses as comprehensive and accurate as possible.
---
Meanwhile, Check out Tropika Club's Ecosystem of Websites

Tropika Club Magazine – Tropika Club Magazine is a Singapore-based publication that features articles on a wide range of topics with a focus on local businesses and content for the region. The magazine emphasizes supporting local businesses through its #SupportLocal initiative, which includes coverage of everything from neighborhood hawker stalls to aesthetic clinics in town. In addition to highlighting local businesses, Tropika Club Magazine also covers a variety of local content, including beauty, lifestyle, places, eats, and what's on in Singapore and the Asia Pacific region.
Tropika Club Deals – Tropika Club Deals is a leading online deals and voucher shopping site in Singapore, offering amazing discounts on beauty, wellness, and fitness products and services. It's the perfect platform for customers who want to discover the best deals without having to commit to a specific appointment date and time. These deals are available at major beauty stores, facial salons, hair salons, and other brands in Singapore, with no minimum spend required. Choose from guaranteed discounted deals in the categories of hairstyling, hair removal, facial & aesthetics, body slimming, brows & lashes, nails & makeup, massage & spa or fitness & wellness. Tropika Club Deals is also ideal for customers who want to buy vouchers as gifts or to use for the future. So whether you're looking to save money on your next haircut or want to treat yourself to a relaxing massage, Tropika Club Deals has got you covered with the best voucher and coupon deals in Singapore!