Top 10 Best Pet Sitting Services in Melbourne Australia

Do you need to leave town but can't take your pet with you? Finding a reputable pet sitter is essential to ensuring your furry friend is well taken care of in your absence. Melbourne is home to many qualified pet sitting services that will love and care for your pet as if it were their own. To help you choose the best possible care for your pet, we've compiled a list of the top 10 best pet sitting services in Melbourne.
---
#1 – Pet Stays
Introduction:
Your pets will also be exposed to plenty of human and canine interaction. From the time our friends sniff their way through the door in the morning until they wag their weary, but satisfied tails out in the afternoon, they cater to their nature.
Type of Services:
Pet Boarding
Doggy Day Care
Brush And Wash
Pet Taxi
Location:
Doncaster Street, Ascot Vale, VIC, Australia, Victoria
Contact: +61 438 937 570
Website: Website Link Here
---
#2 – Pawshake | Melbourne
Introduction:
Did you know: Pawshake accepts only 15% of pet sitter applications? Their Trust and Safety Team has a strict vetting process to maintain high safety standards. We also work closely with a local provider to offer national police checks for sitters – because you and your pets deserve the best.
Type of Services:
Doggy Daycare
Dog Boarding
Dog Walking
Cat Sitting
Location:
35 Hughes St, Yarraville VIC 3013, Australia
Contact: +61 3 9077 0562
Website: Website Link Here
---
---
#3 – The Pet Nanny
Introduction:
They are a caring and professional Pet Sitting Service in Melbourne – their services include dog walking, pet minding & pet sitting, and house minding. Founded by Adam Duffy, a lifelong animal lover and expert pet-minding professional, The Pet Nanny came from humble beginnings in 2013 and has since become the premiere boutique dog walking service in Melbourne. With a focus on putting care and attention into every one of their pets, Their goal is to ensure peace of mind for you, the pet owner, knowing that your furry family member is in good hands.
Type of Services:
Dog Walking
Pet Sitting
House Minding
Location:
Melbourne and nearby areas
Contact: +61 409 171 513
Website: Website Link Here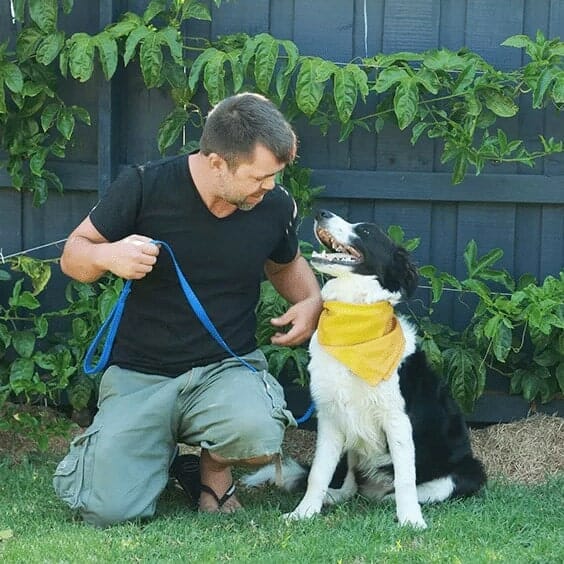 ---
---
#4 – SitStay – Vet Nurse Sitters
Introduction:
Whether it's a sunny escape, traveling for business, or it's just another day at the office, a SitStay Vet Nurse will be there to feed, walk, play, and nose-boop your fur family. The bonus for you is absolute peace of mind knowing that your fur family is receiving plenty of love and attention while you're out by Vet Nurses who have dedicated their careers to being animal advocates. All SitStay Vet Nurse Sitters need to undergo a verification process which includes checking their qualification, skill set, and reference check. This information is vital to ensure we can connect you to a SitStay Vet Nurse tailored to your and your pet's needs.
Type of Services:
House Sitting [ Overnight ]
Visits [ Time-bound ]
Post OP Care
Behavior Support
Location:
Contact: +61 468 313 939
Website: Website Link Here
---
#5 – Floofers
Introduction:
Their company is built on two important principles: reliability and care. They focus on enlisting the most caring and loving pet carers in all of Australia for pet owners to choose from. Their vision is simple: feel confident your pet is in the best hands when booking a pet carer through Floofers every single time.
Type of Services:
Pet sitting
House Sitting
Dog Walking
Drop-in house visits
Location:
Carlton, VIC, Australia, Victoria
Contact: +61 3 9119 3041
Website: Website Link Here
---
#6 – Pawsitive Dogwalks
Introduction:
At Pawsitive Dogwalks, we are passionate about animals, their well-being, and their quality of life. We have such high respect for them and they are truly a gift. They get just as much enjoyment and satisfaction with each animal they spend time with, in their care. They'll care for your pet as if it was their own. Pawsitive Dogwalks is owned and operated by Linda Ward and Fredrik Adfeldt. They are committed to making a positive difference in the daily lives of our customer's animals whilst in their care.
Type of Services:
Dog Walking
Pet Sitting (Visits to your home)
Dog Minding (Staying in our home)
Location:
Burwood, VIC, Australia, Victoria
Contact: +61 406 002 870
Website: Website Link Here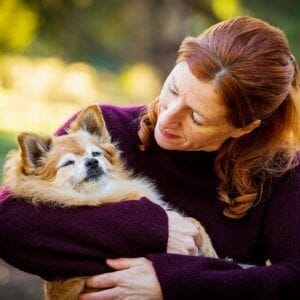 ---
_

Read Also:

Top 13 Best Pet Sitting and Pet Hotels in Singapore

_
---
#7 – Precise Pet Care – Pet Minding & Dog Walking Service
Introduction:
Whatever your commitment may be, Precise Pet Care can lend a hand & provide peace of mind. They are a local boutique small business, offering tailored 'home visit' pet sitting & dog walking services for all small pals, furry, feathered, or finned. As pet owners, they understand holidays, work, illness & social commitments are a part of life & it can sometimes be difficult when making arrangements for our pets. They believe it is always more comfortable & relaxed for your pet to remain in its own environment when things come up, or if you need to go away. The bonus of us caring for your pets in your home is the security of someone regularly checking in & visiting while you're required elsewhere.
Type of Services:
Pet Home Visit
Dog Home Visit & Walk
Dog Walking
Dog Staycation
(Boutique Overnight Boarding) for existing walk/visit clients –
Book Today
​
Location:
Melbourne, VIC, Australia, Victoria
Contact: +61 432 620 610
Website: Website Link Here
---
#8 – PETstock Clifton Hill
Introduction:
They're a 100% Australian, family-owned and operated business, built on humble beginnings in regional Victoria.
PETstock was born in 2002, 11 years after the Young family took ownership of Ballarat Produce in 1991. Brothers David and Shane built the business on family values and a passion for pets; the ingredients of the PETstock DNA.
PETstock people are industry experts. They know because they've found them specifically and continue to train them to be their best. They understand that you're not shopping for your dog, cat, bird, fish, or lizard…you're shopping for your best buddy, your family member.
Type of Services:
Grooming
DIY Wash
Puppy School
Puppy Adoption
Location:
592-596 Smith St, Clifton Hill VIC 3068, Australia
Contact: +61 3 9481 7001
Website: Website Link Here
---
#9 – Lonely Pets Club South Melbourne
Introduction:
They have on occasion been approached by desperate pet owners who have been let down at the last minute by other pet-sitting businesses with whom they had a confirmed booking. The pet sitter was ill or had simply overbooked themselves. Lonely Pets Club does not overbook carers and always has backup carers available in case of illness.
Their carers are all carefully screened, responsible, police, and reference-checked animal lovers. They only employ carers with whom they would be happy leaving their own beloved pets and home (and we do!). Each and every carer must pass reference checks, a police check, and a two-stage interview process.
Type of Services:
Dog walker
Hand-picked Carers
cats, dogs, rabbits, birds, fish, guinea pigs, rats & mice, poultry, and reptiles.
Location: N/A
Contact: +61 1300 283 353
Website: Website Link Here
---
#10 – Claws N' Paws Pet Care
Introduction:
Get to know the duo behind Claws–N–Paws. Trust that your pet is in the best, capable hands when they're in our care. They've looked after over 50 animals and received more than 60 positive reviews from their clients. From "walkies" to sleepovers, they offer a range of different services that cater to your needs, budget, and schedule. They can come to you or you can bring your pet to us – flexibility is our specialty.
Type of Services:
Dog Walking
Home Animal Boarding
Home Visits
Location:
2/12 Monaco St, Parkdale VIC 3195, Australia
Contact: +61 423 321 520
Website: Website Link Here
---
Have a Place to Recommend?
We need your help! Do you know any other noteworthy beauty clinics or salons that deserves to be added to this list? If so, do write to us via our email at [email protected]. Tropika Club will do a review of your recommendations and update the list accordingly.
---
Meanwhile, check out Tropika Club's Ecosystem of Websites

Tropika Club Magazine – Tropika Club Magazine crafts articles on all things Singapore, but with a greater emphasis on local businesses based on our #SupportLocalSG initiative. We check out and feature local businesses of all categories, ranging from your neighbourhood hawker stalls to the aesthetic clinics in town. We also cover local content ranging from beauty, lifestyle, places, eats and what's on in SIngapore. Our Top 10 rankings include local food and service establishments based in different regions in Singapore.
Tropika Club Deals – Search for the best voucher and coupon deals. Tropika Club Deals is ideal for customers who want to discover the best deals without having to commit to a specific appointment date and time. Choose from guaranteed discounted deals in the categories of hairstyling, hair removal, facial & aesthetics, body slimming, brows & lashes, nails & makeup, massage & spa or fitness & wellness. Customers can also buy vouchers as gifts or to use for the future.