Top 10 Best Pet Sitting Services in Sydney Australia

Pets are a part of the family, and when you have to go out of town, you want to make sure they're well taken care of. That's where pet sitting services come in. They provide a loving, nurturing environment for your pet while you're away. But with so many options available, how do you choose the right one?
---
#1 – Paws Galore
Introduction:
Paws Galore is a professional Sydney based pet sitting and dog walking company for those wanting the best care for their beloved pets.
Their successful business was established on Sydney's North Shore over six years ago, and has been continuously growing and receiving consistent 5-star reviews praising their professional and reliable service. They now offer pet sitting services throughout greater Sydney, and you will find their pet sitters on the North Shore, Eastern Suburbs and Inner-West.
Type of Services:
Pet Sitting
Boutique, personalised pet sitting services in their home.
They carefully match up your dog or cat with the most suitable pet sitter, ensuring the best care.
Boutique Cat Boarding
Boutique, personalised cat sitting where your cat stays with our specialised cat sitter in her lovely home.
Complimentary Transport
Paws Galore provides a free pick up and drop off service. They'll collect your precious pups in their air conditioned vehicle and return them to you at the end of their doggy holiday.
Dog Walking
One hour off-lead group walks in local parks and dog beaches provides fun socialisation and exercise.
Puppy Walks
They offer group walks which is a great way to accelerate recall, confidence and socialisation.
Location: Lane Cove North, NSW 2066, Australia
Contact: +61 04 0635 8810
Website: Website Link Here
---
#2 – Pet Sitters Sydney | PetCloud
Introduction:
In 2007 Founder Deb saw an opportunity in at-home local pet care when she experienced a lack of availability when trying to book a pet stay with kennels and found that over peak periods, facilities around the city were quite booked out.
Other factors were;
Family members weren't pet lovers
The kennel refused a tour of their facility saying it 'upsets the other dogs' (red flag)
Employers required her to be away interstate (often at short notice)
Her dog picked up kennel cough and wasshaken up after boarding at a kennel
It was a very impersonal experience– over the phone they didn't know her dog's name, or which one her dog was.
It was difficult to negotiate a change in pick up times if her plane was late to pick up pets as the kennel had strict closing times.
When she did try a pet sitter, she had to wait for the paperwork to arrive in the post and then drive across town to meet a person she knew nothing about, didn't know what they looked like, or what qualifications they had, and felt unsure of what questions to ask.
All of this made her think: "Surely I'm not the only one, this has got to be online!" And after asking many strangers in dog parks, she confirmed they had all experienced similar challenges.
And so, PetCloud was born.
Type of Services:
Pet Sitter
Find the perfect sitter to care for your furry friend when you can't be there. PetCloud offers a range of different pet sitter services to meet you and your pet's needs.
House Sitter
Reduce your pet's stress by keeping them in their own home while you are away. Find the ideal house sitter to care for your home and furry friend when you can't be there.
Home Visit for pets
Home Visits are when a pet sitter comes over to your home for a short visit to check in on your pet, feed and water them, and even take them out for a walk.
Doggy Day Care
Doggy day care is day time care service for your dog in a Pet Sitter's home. Depending on the Pet Sitter you choose, you can also choose Puppy Day Care for younger dogs.
for more, you can visit petcloud
Location: Carina, QLD, Australia 4152
Contact: +61 1300 66 77 85
Website: Website Link Here
---
---
#3 – Hairy Poppins Pet Nannies
Introduction:
Whether you work long hours or you're away on a much needed break,their our nannies can take care of your pets when you are not able to.
They understand that pets are like children and that they require constant attention. They do not like to be left by themselves or moved around.
Boarding kennels and catteries are adequate, however not a first choice for many attached pet owners. In-home pet sitting and pet minding is an ideal option if you'd prefer for your animals to remain in their own environment while you are away.
They will give your pet tons of TLC in their own home. They understand that your pets have a routine and they will maintain that routine in your absence.
If you can't seem to find the time to walk your pup as much as you'd like, never fear. Their dog walkers are only too happy to take your furry mate out for a nice long trek around the neighbourhood, or a quick stroll around the block; whatever suits you.
Type of Services:
Pet Sitting
In-home pet minding and pet sitting is an ideal option if you'd prefer for your animals to remain in their own environment while you are away.
Dog Walking
Their dog walkers service most of Sydney and Melbourne, and they'll be only too happy to take your pup out for some fresh air and exercise.
Location: Corinda, Queensland, 4075
Contact: +61 0403 574 205 / +61 426 884 708
Website: Website Link Here
---
---
#4 – Pet Sitting Sydney | Mad Paws
Introduction:
G'day! Mad Paws is a Sydney-based start up that was created to fill in the ever growing need in the pet boarding market for affordable, and local pet accomodation whilst still maintaining the care, love, and attention pets received at high-end, expensive, pet boarding services.
Type of Services:
At Sitter's Home
Entrust your pet with a highly experienced and responsible Mad Paws sitter.
Dog Walking
Mad Paws Dog Walking ensures that your Pooch gets the attention and exercise he needs at an affordable price.
At Pet's Home
House and pet sitters are a fantastic option if you're worried about the security of your home whilst you're on holiday.
Pet Day Care
Whether you work long hours or need someone to look after your pet for the day, there's no better company to find a pet sitter, than Mad Paws.
Dog / Cat / Bird / Puppy Sitting
Enjoy peace of mind – the tranquility that comes with knowing that your loved one is being well cared for.
For more visit Madpaws
Location: Sydney, Australia.
Contact: Facebook chat
Website: Website Link Here
---
#5 – Pawshake | Sydney
Introduction:
Pawshake was founded in 2013 by Dries and Tanguy. It all started when Dries was looking for someone to help care for his father's dog when he fell sick. His friends and family were not able to accommodate, but he knew that somewhere out there, a pet loving person in his father's neighbourhood would be willing to step in and help.
Dries had also founded the largest community in Belgium to rehome rescue dogs and had experienced firsthand the love and big hearts that people had towards animals.
He just needed a way to connect with them.
So he posted his request online and was immediately overwhelmed by the positive response from the community. From there, the idea of Pawshake was born.
Dries knew that there must be so many more people out there in the same situation. So he and Tanguy set out to create an online community. Their aim was to fill it with people who would love their pets as much as they do and most importantly, that they could trust – just like their friends and family.
They believe that Pawshake helps to increase the well being of pets, their owners and pet sitters. At the same time, by connecting pet lovers, they also help to connect and strengthen local communities.
The rest is history. Since then hundreds of thousands of pet parents have found a trusted sitter through Pawshake. They can't wait to welcome you to our family.
Type of Services:
Doggy Day Care
A doggy day care sitter will provide day time supervision and loving care for your dog in their home.
Dog Boarding
Your dog stays overnight at a sitter's home and enjoys personalised dog care.
Dog Walking
A dog walker will visit your home and take your dog out for a fun walk.
Cat Sitting
A qualified cat sitter will drop-in and visit your home to spend some one-on-one time with your cat.
House Sitting
A house sitter will stay at your home while you are away to care for your pets and keep an eye on your home.
For more, visit Pawshake
Location: Sydney, Australia.
Contact: Facebook Chat
Website: Website Link Here
---
#6 – T Bones Dog Walking & Pet Care
Introduction:
They at T, Bones Dog Walking & Pet care are totally committed to delivering their unique style and superior level of care to every pet that becomes a member of the T. Bone's extended family.
His name is Toni Bibby the independent owner and operator of T Bone's Dog Walking & Pet Care. He set up the business in August 2011 as a career "C" change after spending 25 years managing within the corporate world.
The name "T. Bones" was a nick name given to me as a child by his father as I loved eating T. bone steaks. The letters T.B represents his initials. Therefore his childhood nickname "T. Bones" only seemed fitting to become the business name.
He developed a protective instinct as a very young child and an awareness of animal behaviours after witnessing the inhumane death of two of their family pets due to the negligence of two pet owners.
Therefore he took all aspects of starting a pet care business seriously. It was not a matter of grabbing a leash, putting up flyers and promoting he is an experience dog walker & pet minder. He completed a certificate 4 Small Business Management course which required him to do extensive research regarding the pet care industry.
Combining his maternal instinct, passion, love towards domestic animals, his commitment to providing pets a safe environment and with incorporating his personal and professional life time experiences, T. Bone's Dog Walking & Pet Care was born.
Type of Services:
Dog Walking
All walks are only provided during non life threatening weather conditions.
Pet Sitting
Pet Sitting Visits, Pet Feeds & In your home Pet Minding
Cat Sitting
T.Bone's Cat Sitting carer is experience with caring for various cat breeds, personalities and behaviours and have gained a reputation for having the magic touch and going far and beyond the Duty of Care.
Pet Taxi
All Aboard! T. Bone's Dog Walking & Pet Care, Pet Taxi. Your Safe Pet Transportation Provided For Convenience.
Location: Sydney, Australia
Contact: +61 0411 114 115
Website: Website Link Here
---
_

Read Also:

Top 10 Best Dog Boarding Places in Singapore

_
---
#7 – Paw to the Floor Pet Services
Introduction:
You can trust them to look after your pets. Life can get stressful sometimes and Paw to the Floor Pet Services is here to help.
Type of Services:
Dog Walking
Group dog exercise is ideal for high energy dogs, social dogs, and dogs that need a fun filled jaunt while their owners are away at work.
House & Pet Sitting
Pets stay in their home and keep their own routine while getting 1 on 1 attention and fuss – pats, cuddles, grooming and tummy rubs!
Daycare (Newcastle)
They offer a secure environment where your dog can do all their favourite things, sniff, play, explore and chill with a group of their furry playmates!
Pet Visits
Daily pet visits are a great relief for pet owners who travel a lot, work long hours or are simply taking a well-deserved holiday.
Pet Taxi
They can provide a pet taxi service to clients who may need a ride with their pet.
Dog Boarding
They have a new 'home away from home' boarding service opening up in Newcastle soon – watch this space!
Location: SYDNEY – Inner West
Contact: +61 0431 111 772
Website: Website Link Here
---
#8 – Olive & Fern Pet Sitting
Introduction:
The owner, Kelly know how important family pets are and you don't want to leave them with just anyone, and have perhaps used the neighbour or family one too many times! She's here to assist people going away on short or long trips and professionals working early or late, to give them the peace of mind they need.
In-home Pet Minding is an alternative to boarding, where by your pets stay in their own environment, reducing stress for both you and your precious pet while you're away. Visit duration is dependent on the package you choose, where she will service your pet accordingly, clean and refill food and water bowls, change litter and provide daily updates via sms (photos included)
Services also include watering plants, taking bins out, opening/closing blinds, turning lights on/off and mail collection if required. She visit small animals including cats, small dogs, guinea pigs, rabbits, fish. She also offer Plant Minding on its own if you have indoor outdoor plants which need watering while you're away. Please request a quote.
Type of Services:
Standard Pet Feeding Home Visits are available once or twice daily for 30mins each visit and suitable for most small pets who are confident, use to being independent and don't require a longer visit.
Premium Pet Minding Home Visits are available once or twice daily for 60mins each visit and suitable for kittens, senior pets or those who would benefit from the extra time and care whether they are shy, confident, young or old. Please note – She don't usually visit puppies or dogs with this service as they do need walks and more time and attention than daily home visits alone. Cats are independent and suitable for home visits. Please refer to Pet Sitting if you have a puppy or dog that needs care. *Please note, Premium visits are not available over the Christmas/New Year period due to the busy nature of this period. ​​​
Pet Sitting is available (in your home) if you require a longer or specialised service (min 2hrs). Please request a quote so we can discuss your pets needs. Housesitting and overnight not currently available.
Location:Kingsford, Sydney Eastern Suburbs
Contact: +61 0413 574 833
---
#9 – Sydney Pet Boarding
Introduction:
Sydney Pet Boarding is a small, family run business offering professional care for your pets. It is owned and operated by Dr Rosslyn Morrison, a retired doctor and her daughter Dr Helen Peam, a veterinarian.
Every pet is different. They tailor their care to the specific needs of the individual and make a special effort to ensure that everyone has a comfortable and relaxing stay.
Elderly pets are especially welcome. Having a retired doctor and a vet in the family, we are well-versed in the care of those with special medical needs, the blind, deaf and befuddled.
Long-term boarders are well catered for and have an individual programme designed for them.
Type of Services:
Cat Boarding
They offer one high standard of 'air-conditioned accommodation for all and everyone has access to a safe enclosed garden area. Their cat condos have cosy indoor hidey-holes, heat pads, classical music and balconies with a view of the great outdoors.
Dog Boarding
THey have one standard of accommodation and give a high level of care to all their boarders. Everyone is housed indoors in air-conditioned comfort with calming classical music.
Guinea Pigs (Cavies) Boarding
Because they have poor tolerance to extremes of heat and cold, our special facility is entirely indoors. It is air-conditioned and set at a comfortable, constant temperature all year round.
Rabbits Boarding
The Bunnery is special indoor facility which is air-conditioned and set at a comfortable temperature all year round. Rabbits have poor tolerance to extremes of temperature.
Location: 412 KIllawara Road, Duffys Forest, NSW 2084, Corner of Thuddungra & Killawara Roads
Contact: +61 02 9450 1783
Website: Website Link Here
---
#10 – Pats4pets
Introduction:
Welcome! Going on holidays? Working long hours? Leaving your beloved alone or not able to spend enough time with them? They have a solution for you.
Pats4Pets is a professional, affordable and caring pet sitting/dog walking service. Theyoperate within the Inner West, Inner City and some Eastern suburbs. They cater for animals of all shapes and sizes.
Type of Services:
Pet Sitting
At each pet sitting visit your pet will get fresh food, water and plenty of play time. Cleaning the litter box or scooping the poop is a sure thing! And of course there are always lots of pats and cuddles involved!
They can also administer medication, check your mail, take your bins out or water your plants. A complimentary text message, email or even a picture update each visit can be sent for your peace of mind.
Dog Walking
Your pup will be taken out for a fun walk where he/she can enjoy some fresh air, lots of exercise and play.
All dogs are walked individually (unless from one household) and on-leashed for their safety. They might occasionally experience some social interaction with other friendly dogs in a park or while walking. A text message and/or picture can be sent to see how we're getting along.
Location: suburbs in Sydney (Inner City, Inner West and Sutherland Shire)
Contact: +61 0434 51 77 52
Website: Website Link Here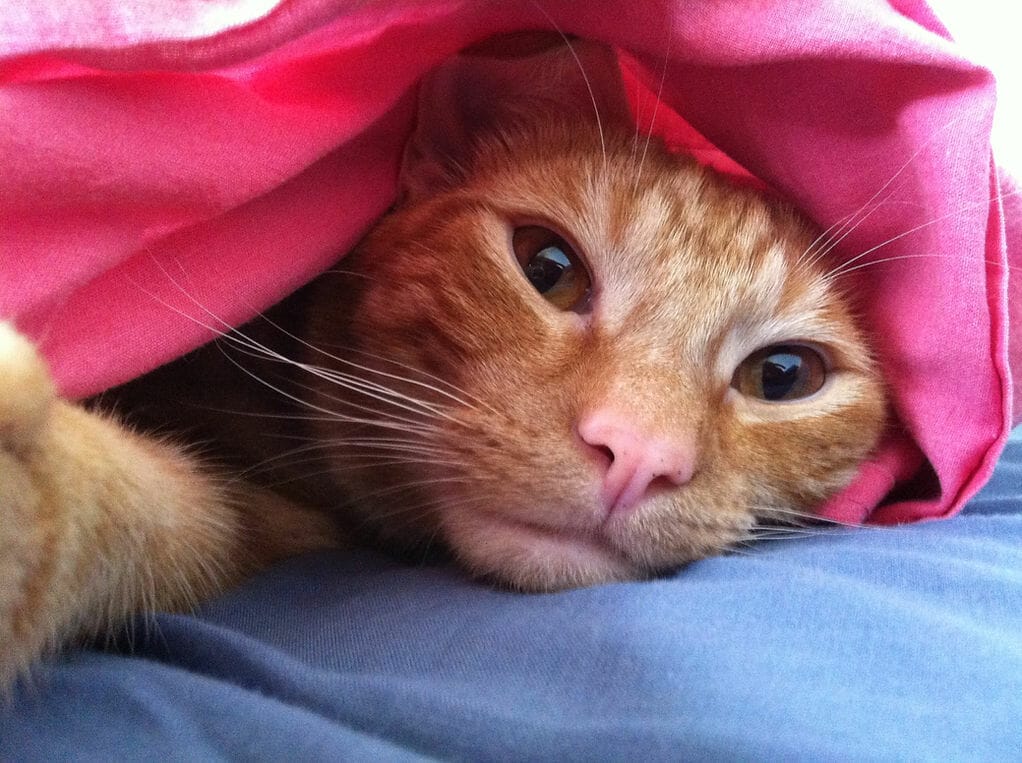 ---
Have a Place to Recommend?
We need your help! Do you know any other noteworthy beauty clinics or salons that deserves to be added to this list? If so, do write to us via our email at [email protected]. Tropika Club will do a review of your recommendations and update the list accordingly.
---
Meanwhile, check out Tropika Club's Ecosystem of Websites

Tropika Club Magazine – Tropika Club Magazine crafts articles on all things Singapore, but with a greater emphasis on local businesses based on our #SupportLocalSG initiative. We check out and feature local businesses of all categories, ranging from your neighbourhood hawker stalls to the aesthetic clinics in town. We also cover local content ranging from beauty, lifestyle, places, eats and what's on in SIngapore. Our Top 10 rankings include local food and service establishments based in different regions in Singapore.
Tropika Club Deals – Search for the best voucher and coupon deals. Tropika Club Deals is ideal for customers who want to discover the best deals without having to commit to a specific appointment date and time. Choose from guaranteed discounted deals in the categories of hairstyling, hair removal, facial & aesthetics, body slimming, brows & lashes, nails & makeup, massage & spa or fitness & wellness. Customers can also buy vouchers as gifts or to use for the future.