Singapore Top 10 Craft Beer Bars for Hop-Heads
Indulge in the flavorful world of Singapore's Top 10 Craft Beer Bars for Hop-Heads, where an array of exquisite artisanal brews awaits your discerning palate. Immerse yourself in the thriving craft beer scene, as you savor a diverse selection of locally-brewed creations and international favorites, all within the vibrant backdrop of this bustling city-state. Embark on a hop-fueled adventure as you explore these unique watering holes, each offering a distinct atmosphere, innovative beer pairings, and unparalleled passion for the art of brewing. Cheers to discovering the best craft beer experiences in the heart of Southeast Asia!
---
#1 – Druggists
Introduction:
Hearty Good Food – Craft Beers – Cocktails – Natural Wines – Spirits – Sodas
Druggists has been second home to many since 2015. Come to them for the wildest range of craft beers, Asian spirits & meads, natural wines, cocktails and for sure, good food. Their're super casual so no worries about turning up in board shorts and sandals (business suits welcome too!) Indoor, alfresco and lounge seatings available. Open daily so swing by!
About
CRAFT BEERS ON TAP
CRAFT BEERS BOTTLES & CANS
Location: 119 Tyrwhitt Road Singapore 207547
Opening Hours:
MON: 5PM – 12MN
TUES: 4PM – 12MN
WED: 4PM – 12MN
THURS: 4PM – 12MN
FRI: 3PM – 12MN
SAT: 3PM – 12MN
SUN: 3PM – 10PM
Contact:
Tel: +65 6802 0228 / +65 6341 5967
Email: [email protected]
Website: Website Link Here
---
#2 – Smith Street Taps
Introduction:
A beer hawker stall featuring 20 premium local and international craft beers on tap in Singapore's Chinatown, Smith Street Taps is the OG of all hawker craft beer establishments in the city. Founded in 2014 by Daniel Goh and Meng Chao, packaged beers and ciders have been available at Smith Street Taps since the beginning and the online bottle shop is another avenue for them to share the love.
All beers, ciders, meads, and sakes available onsite are cold stored and delivered chilled.
Last draft orders at 9.15pm and takeaways at 9.30pm.
About
BEER BUNDLES/SALE
BEERS & MEADS
SPIRITS
WINES
UNTAPPD: SMITH STREET TAPS
MERCHANDISE
Location: Chinatown Complex Food Centre, 335 Smith St, #02-062, Singapore 050335.
Opening Hours:
Tue-Fri 5.30pm – 9.30pm
Sat 2pm – 9.30pm
Closed Sun & Mon
Contact: +65 8853 8535
Website: Website Link Here
---
---
#3 – Almost Famous Craft Beer Bar
Introduction:
Alluding to the state of emptiness, Almost Famous Craft Beer Bar was conceived to be a space to provide clarity to the experience. Adding nothing to influence and taking nothing away to distract from the emphasis of the subjects within the space. They want to push the boundaries of what defines how a craft beer bar should be.
Conceptualised with minimalism in mind, the bar was designed to be an environment devoid of unnecessary aesthetics. Every detail from the design of furniture, tableware, menu board, and even the coasters was selected with careful restraint, to achieve simplicity in form and function. A concept that was further enhanced by the choice of basic shapes and monochromatic palettes in the overall aesthetics of the interiors.
They want this objectivity to be translated into nothing short of a memorable experience with the emphasis on people, food and craft beers.
About
Location: 30 Victoria St, #01-06, Singapore 187996
Opening Hours:
MON: 5PM – 10PM
TUES: 5PM – 11PM
WED: 5PM – 11PM
THURS: 5PM – 11PM
FRI: 5PM – 12AM
SAT: 2PM – 12AM
SUN: 2PM – 10PM
Contact:
Tel: +65 9772 1787
Email: [email protected]
Website: Website Link Here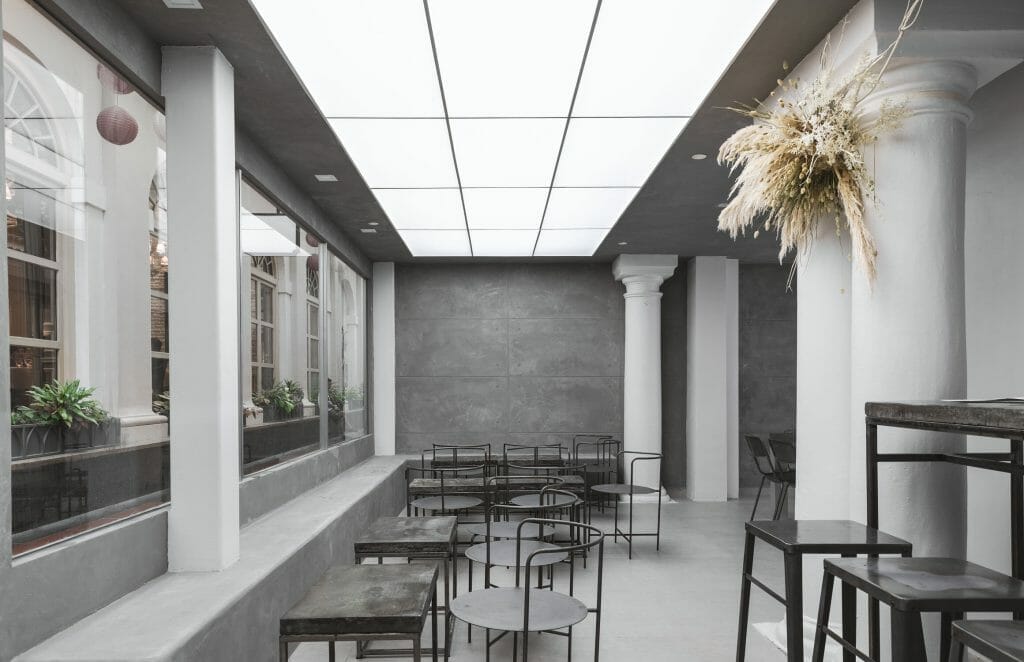 ---
---
#4 – Orh Gao Taproom Craft beer bar
Introduction:
Orh Gao Taproom is a popular craft beer bar located in Singapore, known for its unique selection of craft beers and cozy atmosphere. The bar's name, "Orh Gao," is a local Hokkien phrase that means "extra thick," which reflects the bar's commitment to serving high-quality, full-bodied craft beers. The bar features a rotating selection of locally brewed and imported craft beers on tap, along with a curated selection of bottled beers from around the world. In addition to its extensive beer selection, Orh Gao Taproom also offers a small menu of snacks and light bites to complement the drinks. With its laid-back vibe and friendly staff, Orh Gao Taproom is a popular destination for beer enthusiasts and casual drinkers alike in Singapore's vibrant craft beer scene.
About
Location:
10 Jln Serene, #01-03 Serene Centre, Singapore 258748
Opening Hours:
TUESDAY-THURSDAY & SUNDAY: 4PM-11PM
FRI-SAT :4PM-12MN
CLOSED ON MONDAYS
Contact:
Tel: +65 8749 2755
Email: [email protected]
Website: Website Link Here
---
#5 – Good Luck Beerhouse
Introduction:
GOOD LUCK (AKA GOOD LUCK BEERHOUSE) is your 100% local craft beer taproom, straight-up cocktail dive, Dim Sum and South East Asian izakaya all rolled into one! Situated in the eclectic Haji Lane since 2016, they have created an oasis of Singapore's freshest, micro-brews within their humble 19th Century-built shophouse.
FRESH AND LOCAL. They've spent half a decade supporting the local craft beer scene, they know what's a good beer. No trip to Haji Lane is complete without a visit to check out their 12 tap selection, properly curated to feature the best beers from top Singaporean microbreweries.
A TIPPLE OR THREE. Vested in local flavours yet tickled by international influences, they've got more than just pints! Enjoy timeless cocktail classics or izakaya-inspired refreshers and beat the heat whilst rocking out on the lane!

SAKE CURATED BY SAKECHAN. They mean it when they say "There's something for everyone." Singapore's very own online sake purveyor offers you an exclusive tasting menu right here on Good Luck. Expand your knowledge of sake by trying a variety of sake by the carafe, or choose from a selection of award-winning bottles.
MUCH TO MUNCH. Drawing inspiration from Asia's favourite street-side soul food, their menu is also full of tapas-style sides and hearty sharing dishes that will definitely up your drink-and-chow game!
About
Location: 9 HAJI LANE, Singapore, 189202
Opening Hours:
Mon–Wed: 4pm to 12am
Thur–Sun: 12pm to 12am
Contact:
Tel: +65 6391 9942 / 8028 4804
Email: [email protected]
Website: Website Link Here
---
#6 – The Guild
Introduction:
A project by Asia's leading independent craft brewery, Young Master, The Guild is a convivial craft beer taproom and restaurant on the buzzing Keong Saik Road. Chef Alton Huang serves up homemade comfort food featuring local and regional produce. All paired with a comprehensive drinks menu featuring independent craft beer, boozy cocktails, and all-natural wines. Named for craftsmen associations of the past, The Guild believes in working with small-scale, artisanal producers including brewers, farmers, distillers, wine-makers, and in building a community that appreciates their genuine and thoughtful work.
About
Location:
55 Keong Saik Road, Singapore, 089158.
Opening Hours:
Monday : 16:00 – 22:30 (Last Order: 21:45)
Tuesday – Friday : 16:00 – 23:30 (Last Order: 22:30)
Saturday : 12:00 – 22:30 (Last Order: 21:45)
Sunday : 12:00 – 23:30 (Last Order: 22:30)
Contact:
Tel: +65 9042 3900
Email: [email protected]
Website: Website Link Here
---
_

Read Also:

Top 10 Best Beer Restaurants in Kuala Lumpur

_
---
#7 – In Bad Company Restaurant & Craft Beer Bar
Introduction:
In Bad Company Restaurant & Craft Beer Bar is a popular dining destination in Singapore that offers a unique blend of delicious food and a wide variety of craft beers. Located in the heart of the city, this restaurant and bar has become a go-to spot for locals and tourists alike who are looking to enjoy a relaxed atmosphere, good food, and a great selection of beers.
The restaurant's name may suggest a sense of rebellion and defiance, but its cozy and inviting ambiance makes it the perfect place to unwind after a long day. The interior is tastefully decorated with a mix of contemporary and rustic elements, creating an intimate and comfortable atmosphere.
In Bad Company's menu is a fusion of Western and Asian flavors, with dishes that are both innovative and traditional. They use only the freshest ingredients to create their dishes, ensuring that each dish is full of flavor and prepared to perfection. The bar offers an extensive selection of craft beers, with over 20 different types of beers on tap, as well as a variety of bottled beers from around the world.
About
ON TAP
CANS & BOTTLES
NATURAL WINE
COCKTAILS
NON-ALCOHOLIC
Location: 66 E Coast Rd, Level 5, Unit 17 The Flow, Singapore 428778
Opening Hours:
TUESDAY & SUNDAY 18:00 – 23:00
WEDNESDAY – SATURDAY 18:00 – 00:00
CLOSED ON MONDAYS
Contact:
Tel: +65 9145 1134
Email: [email protected]
Website: Website Link Here
---
#8 – Brewerkz Riverside Point
Introduction:
Brewerkz is Singapore's longest-running craft brewery experience. It all began in 1997, where the company started as a brewpub. After years of expansion and growing the brand, Brewerkz now operates restaurants, a brewery, brew their own craft beer and cater at large-scale outdoor events.
Brewerkz is part of the Easy and Light Group which owns Crystal Wines, distributes Fiji Water and operates a portfolio of Mexican and Japanese restaurants.
About
Location: 30 Merchant Rd, #01-07 Riverside Point, Singapore 058282
Opening Hours:
Sun – Thurs: 12PM -12AM
Fri – Sat: 12PM – 1AM
Contact: +65 9011 9408
Website: Website Link Here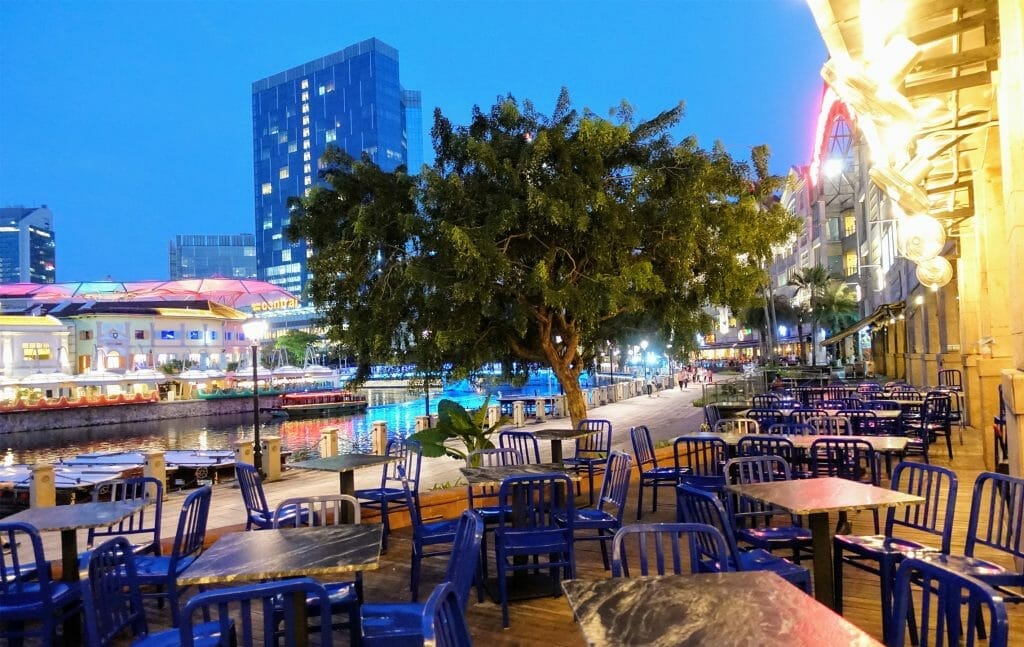 ---
#9 – The Great Beer Experiment
Introduction:
The Great Beer Experiment is a highly anticipated annual event held in Singapore, where beer enthusiasts gather to sample a wide variety of unique and exotic beers from around the world. This event showcases the latest trends and innovations in the brewing industry, providing a platform for local and international brewers to showcase their craft and share their passion for beer.
Started in 2010, The Great Beer Experiment has become one of the most popular beer festivals in Singapore, attracting thousands of visitors every year. The festival offers an unparalleled opportunity for beer lovers to explore new tastes, learn about brewing techniques, and engage with experts in the field. From traditional ales and lagers to experimental brews and sour beers, there is something for every palate at this event.
With live music, food stalls, and games, The Great Beer Experiment offers a lively and festive atmosphere, making it a great way to spend an afternoon or evening with friends and family. Whether you're a seasoned beer connoisseur or a curious newcomer, this event is not to be missed. So mark your calendars and get ready to raise a glass to the wonderful world of beer!
About
Location: 31 Woodlands Cl, Singapore 737855
Opening Hours:
Mon – Sun : Open 24 Hours
Contact: +65 9322 6136
Website: Website Link Here
---
#10 – American Taproom
Introduction:
American Taproom was founded by three beer enthusiasts with more than 30 years experience running busy bars, bustling restaurants, and active beer retail and distribution businesses. They aren't just in the beer bar business, they are in the beer business from nose to tail and they can't wait for you to love beer as much as they do! They realized this passion by recognizing the critical importance of proper beer service, and how this comes to their customers through a team of servers with the knowledge, the love of each and every beer on tap to keep, pour, and serve not only great beer but a great beer experience!
Each and every one of their servers behind the bar is a Certified Beer Server (Level 1), certified by the Cicerone Certification Program. American Taproom also has 2 of the only 6 Certified Cicerones (Level 2) in Singapore to help curate the selection, and ensure you're experiencing beer at its best!
About
Location:
ATR WATERLOO:
261 Waterloo Street, #01-23, Singapore 180261
ATR GEYLANG (NEW!):
71/73 Geylang Road, Singapore 389195
Opening Hours:
Waterloo
Monday – Sunday : 12 noon – 12:00am
Geylang
Weekdays : 5:00pm – 12:00am
Weekends : 12 noon – 12:00am
Contact:
Waterloo +65 9632 1570
Geylang +65 8181 4267
Website: Website Link Here
---
Have a Place to Recommend?
Your contribution is valuable to us! Are there any outstanding businesses that you believe should be added to our list? If so, please send your recommendations to us at [email protected]. Tropika Club will review your suggestions and update the list accordingly. Thank you for your help in making our list of businesses as comprehensive and accurate as possible.
---
Meanwhile, Check out Tropika Club's Ecosystem of Websites
Tropika Club Magazine – Tropika Club Magazine is a Singapore-based publication that features articles on a wide range of topics with a focus on local businesses and content for the region. The magazine emphasizes supporting local businesses through its #SupportLocal initiative, which includes coverage of everything from neighborhood hawker stalls to aesthetic clinics in town. In addition to highlighting local businesses, Tropika Club Magazine also covers a variety of local content, including beauty, lifestyle, places, eats, and what's on in Singapore and the Asia Pacific region.
Tropika Club Deals – Tropika Club Deals is a leading online deals and voucher shopping site in Singapore, offering amazing discounts on beauty, wellness, and fitness products and services. It's the perfect platform for customers who want to discover the best deals without having to commit to a specific appointment date and time. These deals are available at major beauty stores, facial salons, hair salons, and other brands in Singapore, with no minimum spend required. Choose from guaranteed discounted deals in the categories of hairstyling, hair removal, facial & aesthetics, body slimming, brows & lashes, nails & makeup, massage & spa or fitness & wellness. Tropika Club Deals is also ideal for customers who want to buy vouchers as gifts or to use for the future. So whether you're looking to save money on your next haircut or want to treat yourself to a relaxing massage, Tropika Club Deals has got you covered with the best voucher and coupon deals in Singapore!