Top 10 Things to do at Bukit Timah, Singapore
Bukit Timah is a hill in Singapore that offers a spectacular view of the city and the surrounding area. The Bukit Timah Nature Reserve is also home to a variety of mammals, reptiles, amphibians and birds. Bukit Timah is part of District 10, and is a vast neighbourhood in the Central region of Singapore. It surrounded by Bukit Panjang, Bukit Batok, Clementi, Tanglin and Orchard. If are you in this area, check out these 10 things to do.
---
#1 – Old Bukit Timah Railway Station
Introduction:
Bukit Timah railway station was a former railway station and crossing loop in Bukit Timah, Singapore.
Opened on the dismantled Tank Road mainline in 1903, it was rebuilt on the current Singapore–Johor Bahru KTM Intercity mainline in 1932, until the Jurong Line shut down and it became a crossing loop station in the late 1940s until closure.
The station was a freight interchange for the now defunct Jurong Line from 1965 to the early 1990s. The station closed in 2011, and it is now a conserved recreational building and museum that is part of the Rail Corridor.
About
The Singapore to Bukit Timah section of the Singapore-Kranji Railway (also known as the Singapore-Johor Railway) opened on 1 January 1903, with the town end of the line located at Tank Road. The Bukit Timah to Woodlands section followed on 10 April 1903, and from Woodlands, passengers made the connection to Johor via ferry. At its inception, a one-way first class fare from Singapore to Bukit Timah cost 56 cents with a return fare at 84 cents, while third class fares were priced at 21 cents and 32 cents respectively.
Much like the effect of Mass Rapid Transit (MRT) lines today, the railway precipitated the growth of Bukit Timah as a residential suburb. With the line running parallel to Bukit Timah Road until the 7th milestone (near the present-day King Albert Park), the stations at Cluny Road, Holland Road and Bukit Timah encouraged residents living in town to move to these areas. As a result, residential estates soon replaced former plantations and burial grounds.
The opening of the Causeway in 1923 allowed trains to bridge the Johor Strait, and also enabled goods and commodities to flow unimpeded between ports at Penang and Singapore. These commodities included tin and rubber, both of which formed the backbone of the colonial Malayan economy. Locals also used trains to travel to Malayan holiday destinations such as Port Dickson, while Malayans made their way to Singapore for leisure and work.
The railway was realigned in 1929 to accommodate the new terminus at Tanjong Pagar, which began operations in 1932. That same year, a new Bukit Timah Railway Station was built near King Albert Park and located on higher ground to avoid the frequent flooding that disrupted services at the former station.
The new station was constructed in the style of traditional small town railway stations found in the United Kingdom and is reminiscent of European country cottages. The single-storey building had an open platform and six structural bays, as well as a stationmaster's office, open and closed waiting areas, and a signals office. The station also served as an unloading point for racehorses due to its proximity to the former Singapore Turf Club.
Like the rest of the railway line after it was sold to the Federated Malay States Railway (FMSR) in the 1910s, ownership of the Bukit Timah Railway Station and the land it sat on was later transferred to FMSR's successor, Keretapi Tanah Melayu (KTM). When KTM ended train services between Woodlands and Tanjong Pagar in 2011, Bukit Timah and other stations likewise ceased operations.
The now-defunct Bukit Timah Railway Station is the only suburban station which still stands today, and it is often frequented by railway, heritage and photography enthusiasts. As a well-loved local landmark, the station itself was accorded conservation status by the Urban Redevelopment Authority in 2011. Two railway truss bridges, at Fuyong Estate and on Bukit Timah Road near King Albert Park, have also been conserved.
Location: Bukit Timah Railway Station Community Node
Opening Hours: Monday to Sunday open 24h
Price of Admission: Free
Address: #1 Railway Station, Singapore 599938
Contact: NIL
Website: Website Link Here
---
#2 – Singapore Botanic Gardens
The Botanic Gardens was founded at its present site in 1859 by the Agri-horticultural Society. It played a pivotal role in the region's rubber trade boom in the early twentieth century, when its first scientific director Henry Nicholas Ridley, headed research into the plant's cultivation. By perfecting the technique of rubber extraction, still in use today, and promoting its economic value to planters in the region, rubber output expanded rapidly. At its height in the 1920s, the Malayan peninsula cornered half of the global latex production.
The National Orchid Garden, within the main gardens, is at the forefront of orchid studies and a pioneer in the cultivation of hybrids, complementing the nation's status as a major exporter of cut orchids. Aided by the equatorial climate, it houses the largest orchid collection of 1,200 species and 2,000 hybrids.
About
National Orchid Garden
Phalaenopsis philippinensis orchid growing in a mist house
The National Orchid Garden is the main attraction within the Botanic Gardens. Located on the mid-western side of the Garden, the hilly three-hectare site has a collection of more than 1,000 species and 2,000 hybrids of orchids.
Burkill Hall
Burkill Hall is a colonial plantation bungalow built in 1886. It used to be the director's house and was named in honour of the only father and son pair to hold the post of Director of Singapore Botanic Gardens, Isaac and Humphrey Burkill. The ground level serves as an exhibition area, showcasing information on the different hybrids named after VIPs who have visited the garden.
VIP Orchid Garden
located at the back of Burkill Hall, displays hybrids of the most popular VIP orchids. Notable ones include Dendrobium Memoria Princess Diana, Dendrobium Margaret Thatcher, Renantanda Akihito, Dendrobium Masako Kotaishi Hidenka, Dendrobium Elizabeth and Vanda Gloria Macapagal Arroyo. More than 100 celebrities, dignitaries and visiting heads of states have been honoured by Singapore's orchid diplomacy program.
Location: Location Here
Opening Hours: Monday to Sunday: 5 am – 12 am
Price of Admission: 
Entrance fee: Free
Orchid Garden: $5
Address: 1 Cluny Rd, Singapore 259569
Contact: +65 6471 7138
Website: Website Link Here
---
---
#3 -Bukit Timah Nature Reserve
Introduction:
The Reserve was reopened in October 2016 following the completion of restoration works carried out from September 2014 to October 2016. You can visit the Reserve and journey back in time to the days before Sir Stamford Raffles arrived as you trek among the original vegetation and undisturbed tropical forest. Push yourself to the limits as you climb Singapore's tallest hill on trails that wind through pockets of hill dipterocarp forest, not found anywhere else on the island.
Learn about the treasure trove of native biodiversity within the Reserve through interactive displays of forest ecology and plant specimens at the Exhibition Hall, located on the second floor of the Visitor Centre.
Bukit Timah Nature Reserve was officially declared an ASEAN Heritage Park on 18 October 2011. Together with Sungei Buloh Wetland Reserve, it is now part of a prestigious regional network of 35 protected areas, forming the complete spectrum of representative ecosystems in ASEAN Member States.
About
Experience nature in its pristine form at Bukit Timah Nature Reserve, which is a mere 12 km from the bustling city centre. By virtue of Singapore's location on the equatorial belt, the reserve has one of the richest and most diverse ecological systems. Visitors will see an astonishing variety of plant, animal and insect life, typical of a humid equatorial climate.
This 163-ha reserve includes Singapore's highest hill, Bukit Timah Hill, which stands at 163 m and retains one of the few areas of primary rainforest in the country. The forest on the hill has been a botanical collection ground for more than a century, and the first known specimens of many species of Malayan plants have been obtained here.
Home to a high percentage of our nation's (native) flora and fauna, Bukit Timah Nature Reserve has been a favourite spot for those looking to get close to nature. Some of these flora and fauna species include the Seraya (Shorea curtisii), Red Dhup (Parishia insignis), Greater Racket-tailed Drongo (Dicrurus paradiseus) and Malayan Colugo (Galeopterus variegatus).
Location: Bukit Timah
Opening Hours:
Nature Reserve Opening Hours:
7am to 7pm daily
Entering or remaining in the nature reserve after 7pm is not allowed
Exhibition Hall Opening Hours:
Carpark Opening Hours:
How to get there:
By bus: 67, 75, 170, 171, 184, 852, 961
Alight at Jalan Anak Bukit Road, opposite Beauty World Centre (Bus stop ID: 42109)
Alight at Upper Bukit Timah Road, opposite Bukit Timah Shopping Centre (Bus stop ID: 42091)
By MRT: Alight at Beauty World MRT Station, take Exit A
Price of Admission: 
Entrance fee: Free
Carpark need to pay
Address: Hindhede Dr, Singapore 589318
Contact: 1800 471 7300
Website: Website Link Here
---
---
#4 – PasarBella Farmer's Market
Introduction:
Nibbles offers fresh takeaway items that range from savoury quiches and sandwiches to sweet delights such as jams, scones and cakes.Expect gastronomical delights whipped up by chef Jane Glascow, the chef behind Loewen Gardens Farmers' Market.
About :
Inspired by street food and cultures around the world, PasarBella presents a dynamic food and beverage collective, nestled in the heart of the City. The energy here is equally inspired. Walking through the doors, your eyes are treated to a blend of organic and industrial elements, peppered with neon and graffiti. Refuel here and you will find a much-needed respite from the glass and concrete monotony of the city.
Location: Bukit Timah
Opening Hours: Monday to Sunday: 9.30 am–7 pm
Price of Admission:  $11 – $20
Address: 200 Turf Club Rd, Singapore 287994
Contact: +65 6463 0483
Website: Website Link Here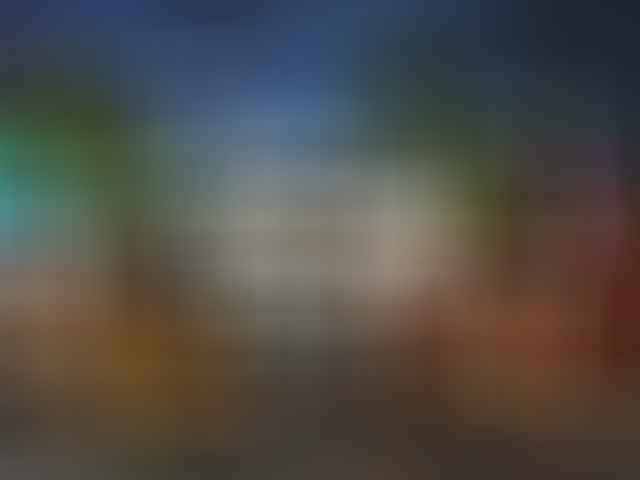 ---
#5 – National Orchid Garden
Introduction:
Tropical Montane Orchidetum
The tropical Montane Orchidetum simulates the experience of ascending through a tropical montane forest and showcases a diversity of orchids and other plants (e.g. bromeliads, gingers, tropical rhododendrons, gesneriads (and magnolias) from the rich low to high-elevation montane forest. Each of the display houses within the Orchidetum has been expanded beyond their original size, increasing by almost threefold the combined display area.
The Sembcorp Cool House
We preserved part of the original 260m2 frame of the original cool house and curated the orchid collection in the Cool House according to five biogeographical regions – Malesia, Continental Southeast Asia and South Asia, Australasia, Afrotropics and the Neotropics.
The Sembcorp Cool House is designed to emulate a high elevation montane forest, which exists at altitudes of 1,000m to 2,000m, and with a surrounding temperature of 16 to 23 degrees Celsius. Researchers will be able to study rare orchids that are naturally found only at higher elevations, such as such as Cymbidiums (also known as Boat Orchids), Dendrochilums (also known as Chain Orchids), Cyrtochilums and Phragmipediums (also known as Slipper Orchids). This will greatly benefit taxonomic and floristic research, as researchers will be able to grow rare species, before identifying and documenting them at a later stage when they flower.
Approximately 1,000 orchid species and hybrids are exhibited in the Cool House, together with new varieties from other plant families beyond orchids, an increase from the previous collection of 350 orchid species. Also growing among the orchids, are collections of carnivorous plants, begonias that have characteristic shimmering leaves that help them to thrive in areas with low light levels.
About
Orchidarium
A haven for serious orchids enthusiasts, the Orchidarium houses natural species in a tropical setting.
Tan Hoon Siang Misthouse
Tan Hoon Siang was a descendant of Tan Tock Seng, who was a philanthropist and founder of the Tan Tock Seng Hospital. The misthouse contains a colourful collection of different hybrids. It also has a small collection of fragrant orchids like Vanda Mimi Palmer.
Lady Yuen-Peng McNeice Bromeliad House
Named in honour of its sponsor, the Bromeliad House showcases plants from the family Bromeliaceae, which includes the pineapple. The unique collection of bromeliads on display was acquired from Shelldance Nursery in the United States in 1994.
Coolhouse
The Coolhouse tries to recreate the environment of a tropical highland forest and showcases orchids that are normally only found in the tropical highland areas.
Rainforest
The Singapore Botanic Gardens has a small tropical rainforest of around six hectares in size, which is older than the gardens itself. The rainforest and its bigger cousin at the Bukit Timah Nature Reserve are located within the Singapore's city limits. Singapore is one of the only two major cities with a tropical rainforest within its city limits, the other being Tijuca Forest in Rio de Janeiro.
Ginger Garden
A waterfall in the Ginger Gardens
Located next to the National Orchid Garden, this one-hectare garden brings together members of the family Zingiberaceae. The garden houses a restaurant called the Halia Restaurant. There is also a drop-off point along Tyersall Avenue as well as a waterfall. The garden was officially opened in 2003 and it took over the spot vacated by the previous Orchid Enclosure.
Botany Centre and Tanglin Gate
The two new blocks of offices and classroom in the upgraded Tanglin Core area are known as the Botany Centre. They house the:
Library of Botany and Horticulture
The Singapore Herbarium
Orchid Breeding and Micropropagation,and education outreach and workshop classrooms.
One of the newer attractions is the Saraca Stream in the Tanglin Core area
The corridors and walkways of the Botany Centre are covered by leaf imprints. There are also a number of wooden carvings scattered around the grounds and fern-covered vertical walls.
Water Flowing
The Green Pavilion is the first "green roof" in Singapore. Weed and grass-like plants fully cover the pitched roof. It houses the visitor services desk as well as a café called Food For Thought in the basement.
Location: Singapore Botanic Gardens
Opening Hours:
8.30am – 7.00pm daily
Last ticket sales and entry at 6.00 pm
Price of Admission: 
Admission Charges:
Seniors: Local $1, Standard $3
60 years of age and above: Local $1, Standard $3
Adults: Local $5, Standard $15
Student: Local $1, Standard $3
(Valid student identification by local public and private education institutes)
Address: 1 Cluny Rd, Singapore Botanic Gardens, Singapore
Contact: +65 475 5060 (Ticketing Information)
Website: Website Link Here
---
#6 – Dialogue in the Dark Singapore
Introduction:
Dialogue in the Dark Singapore (DIDsg) is an exclusive collaboration between Ngee Ann Polytechnic and Dialogue Social Enterprise. Founded in Germany, Dialogue in the Dark is a worldwide enterprise that aims to promote social inclusion of the disabled and disadvantaged. Started in 2009, DIDsg is the first in the world to be located within an educational institution. DIDsg attracts over 20, 000 visitors annually. It employs visually-impaired individual as guides, workshop trainers and motivational speakers.
Mission
DiDsg aims to raise awareness and facilitate inclusion of marginalized people in our community. Our vision of social integration goes beyond just helping the blind. In the darkness, we can no longer see differences of race, class, and religion.
To create more employment opportunities to the disabled. DiDsg only employs the blind as guides in the dark rooms of our exhibition.
Objective
Increase social awareness of people with visual and other impairments
Change mindsets to encourage and promote an inclusive society
​Promote employment for the disabled, in partnership with community-minded companies and organisations
About:
Spotlight on the Blind
This unique, online programme is designed to develop empathy and foster inclusion. Through engaging videos, interactive activities, and open dialogue, all led by vision impaired facilitators, gain insights into the lives of the blind and debunk stereotypes.
Signature Tour in the Dark
Experience everyday life as a visually-impaired person. Accompanied by a blind guide, go through themed rooms that simulate everyday environments, and come to understand more about yourself and others.
Corporate Workshops
Learn more about leadership, change management, diversity, communication and team building – in a totally unique way.
• Leadership and Innovation
• Executive Workshop
• Learning Journey
Educational Workshops
These are designed for kindergarten to tertiary level students, to enable them to develop empathy, non-visual communication, confidence and self-awareness.

Motivational Talks
Invite our visually-impaired guides to your school or company, to share their life stories, and inspire your target audience to overcome challenges.
4SIGHTS
This is a unique experience designed by our guides for children under 6 years old, where they build self-confidence through songs, storytelling and other activities.
Location: Ngee Ann Polytechnic
Opening Hours:
Mon – Fri: 9am to 5pm
Sat, Sun & PH: Closed
Price of Admission: 1-hour Tour is priced at $25/adult and $15/student (in uniformed schools).
Address: 535 Clementi Rd, blk 5, Singapore 599489
Contact: +65 6460 6222
Website: Website Link Here
---
_

Read Also:

Top 10 Spa And Massage Services In Bukit Timah
---
#7 – Holland Village Park
Introduction:
Located at the junction of Holland Road and Holland Avenue, Holland Village Park is a slice of peace and tranquillity. Triangular in shape and gently sloping, this 0.3-hectare park provides residents with a brief respite from the hustle and bustle of the city.
Visitors to the park can sit back and relax under the shade of the existing greenery, which includes three mature rain trees (Samanea saman).
Holland Village Park is adjacent to the Holland Village MRT station and can be accessed conveniently from the five-footway of shophouses.
About:
When I mention Holland Village Park, the most common response I get is a bewildered "Where?" Not many people know that there is a new green space right outside the entrance of the Holland Village Circle Line station where the newly-minted PARK, a café by day and bistro by night, sits.
The al fresco dining area of PARK.
Located a stone's throw away from Holland Village's main food belt of restaurants and pubs, PARK's façade is unabashedly simple. But there's more to it than meets the eye. PARK incorporates a green element into its design aesthetic.
The outlet is reconstructed from three shipping containers. Take a closer look and you will also notice solar panels lining the entire surface of the roof. Patrons can choose to dine indoors or al fresco, with its view of the park's Rain Trees, one of which was just planted in June this year by Mr Lee Kuan Yew, in commemoration of the day 50 years ago when he started Singapore on its greening journey.
Location: Holland Village Park
Opening Hours:
Monday to Sunday open 24H
How to get there:
By MRT
Alight at Holland Village station (Circle Line)
Price of Admission: Coupon Parking Whole Day
Address: Junction of Holland Road and Holland Avenue
Contact: NIL
Website: Website Link Here
---
#8 – Axe Factor
Introduction:
Feeling stressed out? Vent your frustrations by hurling axes onto a target board 14 feet away! Whether you're coming with friends or alone, axe throwing will prove to be a unique and fun-filled activity. Axe Factor caters to every occasion you can think of. So, make a booking and throw some hatchets!
About
The axe throwing decompression trend has swept the United States, Australia, and Canada, and a local whirlwind has also attracted many people's attention. The new decompression method allows you to lose all your worries with the axe thrown out.
Axe Factor Singapore, which introduced this new concept of competitive sports to Singapore, was run and managed by three partners. Founders Samuel, Derrick and Lewis. Since the official opening of Axe Factor in Aug 2018, this novel way of decompression has attracted many members of the public, especially young people, and many companies are also here to host events such as parties, team-building and corporate events.
In facts, Axe throwing is one of the world's most exciting new sports, over 56 million Axes Throw Worldwide in 26 countries. Globally recognized as one of the world's fastest growing sports which is now in 26.
Vision & Mission
Our vision to become a Sport media company and make Axe Throwing as a Sport in Sea Games.
Our mission is to expand our Axe throwing range in almost every part of Asia through Franchise model , Licensing and JV and organize first Asia Axe Throwing Tournament in Asia.
Location: The Grandstand
Opening Hours:
Monday : Closed
Tuesday-Sunday : 12 pm to 10 pm
Price of Admission: From $sgd30
Address: 200 Turf Club Rd, #01-32A, Singapore 287994
Contact: +65 8923 8945
Website: Website Link Here
---
#9 – Beeh Low See Temple
Introduction:
Tianzhu Mountain Pilu Temple is located in the center of Singapore. The whole temple covers an area of about 120,000 square feet. The surrounding environment is beautiful, the transportation is convenient, the facilities are complete, and the incense is prosperous. It has a history of 70 years.
This monastery was built in 1935 by an old monk from Xueshan from southern China. It was originally called the "Sanbao Nursing Home". It accommodated many lonely elderly people. When the Japanese army occupied Singapore, two bombs were dropped there, and the surrounding facilities were destroyed. It was bombed and devastated. Only the monastery was left unscathed, and it became a sanctuary for many residents. At the same time, it also played the role of a medical clinic to take care of the injured civilians. A few years later, the old monk of Xueshan expanded the temple, Sanbaoan After the nursing home, the name was changed to 'Tianzhu Mountain Pilu Temple'. Before Xueshan Laohe passed away, the Pilu Temple was changed into a ten-square jungle. The old monk passed away in 1954. The Xueshan old monk taught the Dharma to the excellent living in Hong Kong. Elder Youtan, Elder Youtan and Elder Bendao had a deep relationship with the law and became brothers of law and righteousness. Later, Elder Youtan returned to Hong Kong and handed over the monastery to Elder Bendao, who was assisted by Master Zhitong, Zongjian, Xingren, etc. temple.
About:
Master Huixiong's Resume:
In 1974, he was shaved at Xichan Dizang Temple in Medan, Indonesia, and he was an old Buddhist monk.
Afterwards, he went to Taiwan and studied at a Chinese college in Taiwan.
Received full ordination at Cuibiyan Temple in Hsinchu, Taiwan in 1978
Incumbent Deputy Secretary-General of the World Buddhist Sangha
The third-generation abbot, the old monk Utan
优昙 is a modern eminent monk, born on October 27, 1908 (October 3 of the lunar calendar), originally from Yang's family in Huaining County, Anhui Province, commonly known as Yang Hua. study.
Location: Jurong Kechil
Opening Hours:
Monday to Friday: 9 am – 4 pm
Saturday & Sunday: Close
Price of Admission: Entry fee:Free
Address: 71B Jln Jurong Kechil, Singapore 598588
Contact: +65 6466 2288
Website: Website Link Here
---
#10 – Bynd Artisan
Introduction:
The story of Bynd Artisan is inextricably tied to the lives of our master craftsmen and to the legacy of our founding company, which spans a period of over 70 years today.
Through the years, the business of bookbinding has moved inexorably with the progress of technology. Yet at its heart, each and every book began as a hand-designed prototype, created by a small band of craftsmen.
Today, the company's spirit of artisanal excellence lives on through their work. This holds true even as digital convenience becomes throwaway and immediacy turns into impermanence. It is with today's thinkers, dreamers and doers that we hope to share the remarkable output of some of Singapore's greatest practicing craftsmen.
About
LEARNING A NEW SKILL
At Bynd Artisan, we believe in offering our customers a chance to form and celebrate their own individual language.
Through our workshops, participants create products themselves and are able to customise these products with a wide selection of their favourite materials. As participants are given full guidance by our craftsmen, no prior crafting experience is required for most workshops.
Our workshops also serve as an excellent way for participants to build camaraderie among themselves, and are ideal for team building. If you are keen to partake in a private workshop with just your friends or a team bonding session, feel free to reach out to us here and we will get in touch shortly.
The Bynd Ethos
Behind every item that Bynd Artisan makes are 5 things that we hold dear. Together, they guide us to share the best of what we know, that others may share the best of theirs.
Our Artisans
HANDCRAFTED WITH PASSION & PATIENCE
More than anything, Bynd Artisan is a tribute to the enduring excellence of a small band of locally trained artisans, schooled in the traditional ways of bookbinding and leather working. We are privileged to have such remarkable individuals in our ateliers.
Through a lifetime of practice and learning, each is a wellspring of experience and knowledge. From the characteristics of different papers, to the intricacies of thread and wire bindings, covers, fasteners, they understand how all these wonderful details can come together in their hands.
We are proud to be able to share their works with you.
OUR MATERIALS
Our materials are essential to our craft. As a responsible bookbinder, we take care to choose not just the finest but also the most appropriate and sustainable.
OUR LEATHER
Europe-sourced and of the finest quality, Bynd Artisan's cow hide leather products are processed in a quality-certified tannery using state-of-the-art technology. This includes using process-controlled machines and practising eco-friendly methods such as using EU and US regulated chemicals that do not pollute the water. This results in the preservation of the leather's natural lustre and suppleness, making it a joy to the touch.
OUR PAPER
Bynd Artisan only uses Forest Stewardship Council (FSC) certified paper coming from forests that are carefully managed to be environmentally harmonious, socially beneficial and economically viable.
Location: Holland Village
Opening Hours:
Monday: 10am–8pm
Tuesday: 10am–8pm
Wednesday: 10am–8pm
Thursday: 10am–8pm
Friday: 10am–8pm
Saturday: 10am–8pm
Sunday: 10am–8pm
Price of Admission: From $sgd 35
Address: 44 Jln Merah Saga, #01-54, Singapore 278116
Contact: +65 6267 5066
Website: Website Link Here
---
Have a Place to Recommend?
Your contribution is valuable to us! Are there any outstanding businesses that you believe should be added to our list? If so, please send your recommendations to us at [email protected]. Tropika Club will review your suggestions and update the list accordingly. Thank you for your help in making our list of businesses as comprehensive and accurate as possible.
---
Meanwhile, Check out Tropika Club's Ecosystem of Websites
Tropika Club Magazine – Tropika Club Magazine is a Singapore-based publication that features articles on a wide range of topics with a focus on local businesses and content for the region. The magazine emphasizes supporting local businesses through its #SupportLocal initiative, which includes coverage of everything from neighborhood hawker stalls to aesthetic clinics in town. In addition to highlighting local businesses, Tropika Club Magazine also covers a variety of local content, including beauty, lifestyle, places, eats, and what's on in Singapore and the Asia Pacific region.
Tropika Club Deals – Tropika Club Deals is a leading online deals and voucher shopping site in Singapore, offering amazing discounts on beauty, wellness, and fitness products and services. It's the perfect platform for customers who want to discover the best deals without having to commit to a specific appointment date and time. These deals are available at major beauty stores, facial salons, hair salons, and other brands in Singapore, with no minimum spend required. Choose from guaranteed discounted deals in the categories of hairstyling, hair removal, facial & aesthetics, body slimming, brows & lashes, nails & makeup, massage & spa or fitness & wellness. Tropika Club Deals is also ideal for customers who want to buy vouchers as gifts or to use for the future. So whether you're looking to save money on your next haircut or want to treat yourself to a relaxing massage, Tropika Club Deals has got you covered with the best voucher and coupon deals in Singapore!