Top 10 Best Damaged Hair Products in Singapore
Nowadays, there are so many funny things that you can do with your hair. You can bleach, curl your hair with curling irons, straightening your hair, even color your hair in an adorable style. Do you know these practices can lead your hair damaged easily and will looks like a witch's broom if you didn't take care of your hair? Now, the damaged hair products or shampoo in the market can help you to solve or prevent from the happening. These products can help you to restore your hair fiber, prevent hair breakage in over-processed hair and repair the effects of heat styling. It's the time to make that a thing of the past, please read on this article to choose the most suitable hair damaged products for your own. The Tropika Club team has rounded up Top 10 Damaged Hair Products in Singapore. Check them out!
---
1. ORBIS Natural Hair Shampoo
Description: A repairing shampoo that is suitable for all hair types, especially dull and damaged hair.Thoroughly cleanses hair and scalp with plant-derived Cleansing Ingredients and Amino Acids without drying or stripping away moisture.Botanical Moist Complex envelops hair and scalp with a moisturising veil to protect hair from damage and moisture loss.
How to Use:
Step 1: Apply an appropriate amount (2-3 pumps) onto wet hair.
Step 2: Gently massage product onto scalp and work it into a fluffy lather.
Step 3: Rinse thoroughly. 
Pricing: $23 for 420ml
Where to Find: Orbis
---
2. Klorane Anti-Pollution Detox Shampoo with Aquatic Mint
Description: Purify and protect your scalp from pollution with the Klorane Aquatic Mint Anti Pollution Detox Shampoo, a non-stripping cleanser for your hair that will instantly help to remove any environmental build-up to reveal healthy, bouncy hair that will be full of shine.
How to Use: Apply to wet hair. Work into a lather and then rinse. For an added cooling effect, leave on several seconds before rinsing.
Pricing: $18.90 for 400ml
Where to Find: Watsons
View this post on Instagram
---
3. Sunsilk Smooth And Manageable Nourishing Shampoo
Description: The Sunsilk Nourishing Shampoo has a carefully curated formula that helps to improve frizzy and dry hair. Its base is fortified with nutrients which penetrate each strand of hair to soften it. This helps to untangle hair and makes it more manageable to comb, which reduces excessive tugging of your hair roots. Your hair receives adequate moisture and grows faster and healthier.
How to Use: Apply through wet hair, lather and rinse out. Use everyday.
Pricing: $10.60 for 650ml
Where to Find: Watsons
---
4. Schwarzkopf Extra Care Purify and Protect Shampoo
Description: The breakthrough Puricare technology provides 72-hour anti-dust protection without diminishing the hair's natural shine. The silicone-free formula penetrates hair to the core, repairing the hair's inner structure to reduce breakage, leaving hair soft and full of vitality.
How to Use: Massage gently onto wet hair and rinse thoroughly. Use daily with other Purify & Protect products.
Pricing: $11.90 for 400ml
Where to Find: Watsons
---
5. L'Oreal Paris Elseve Extraordinary Oil Pink Brilliance Shampoo
Description: L'Oreal Elseve Extraordinary Oil Eclat Imperial High Shine Shampoo nourishes the hair right from the scalp, maintaining a perfect balance of lightness on the roots, and nourishment on the hair ends. The light-weight and non-greasy formula deeply nourishes the hair and conditions the scalp, leaving your hair feeling exceptionally soft with supreme smoothness and lustrous shine.
How to Use: Apply to wet hair and massage gently into a thick lather. Rinse. For optimal results, follow with Extraordinary Oil Eclat Imperial Conditioner and Mask. In case of contact with eyes, rinse immediately.
Pricing: $17.90 for 440ml
Where to Find: Watsons
---
---
6. Shu Uemura Muroto Volume Pure Lightness Shampoo for Fine Hair
Description: This paraben free and silicone free shampoo for fine hair gently cleanses and infuses long-lasting hair volume. It creates a re-balance of natural oils and leaves strands supple with a weightless finish. The hair fiber is fortified, protected against damage and is able to maintain bounce and movement. Safe on colored hair so your hair color can thrive without sacrificing the health of your hair.
How to Use:
Step 1: Apply a quarter-size amount of the shampoo to wet hair.
Step 2: Massage into scalp using fingers and palms.
Step 3: Rinse thoroughly.
Pricing: $93 for 300ml
View this post on Instagram
---
7. L'Oreal Paris Hair Expert EverPure Repair & Defend Shampoo
Description: EverPure Repair & Defend Shampoo with goji gently cleanses fragile hair, deeply strengthens and repairs as it defends against damage and daily color aggressors. UV rays, water and heat styling can sensitize hair and affect your color. The system makes hair 3x stronger+ and helps color stay pure. Color-treated hair requires special care. Their shampoos for colored treated hair are especially gentle on color. There are no harsh sulfates, salts or surfactants that can strip, dull and damage hair. Experience a purely sensorial lush, luxurious lather and a fresh aromatic fragrance that blooms. Pure respect for your hair.
How to Use:
Step 1: Apply to wet hair and massage gently into a thick lather.
Step 2: Rinse throuroughly.
Step 3: Follow with EverPure Repair & Defend conditioner.
Step 4: For extra care, use EverPure Repair Remedy Balm.
Pricing: $15.90 for 250ml
Where to Find: Watsons
---
8. Organist Morocco Argan Oil Repairing Shampoo
Description: Organist Morocco Argan Oil Repairing Shampoo is hair healing therapy with natural oil. This product serves as a therapy that captures the power of life in nature help the damaged hair turn into healthy, shiny and beautiful hair.
How to Use: Place a small amount in the palm. Massage into wet hair and scalp and thoroughly rinse off with warm water.
Pricing: $10.90 for 500ml
Where to Find: Shopee
---
9. Aveda Invati Advanced Exfoliating Shampoo
Description: Gently exfoliates, cleanses and renews the scalp with wintergreen-derived salicylic acid, removing build-up that can clog pores. This nourishing, color-safe formula cleanses the hair and detangles to help protect from breakage during shampooing. Creates an optimal foundation for thicker, fuller hair.
How to Use: Massage into wet hair and scalp. Rinse. Follow with invati advanced™ thickening conditioner and scalp revitalizer.
Pricing: $54 for 200ml
Where to Find: Zalora
View this post on Instagram
---
10. Dove Straight & Silky Shampoo
Description: The gentle formula of this Dove shampoo nourishes each strand, repairing the damaged cuticles that can cause frizzy, misbehaving hair. Enriched with Micro Moisture Serum, Dove Straight and Silky Shampoo nourishes your hair to tame frizz and keep your hair smooth, silky and manageable.
How to Use: After wetting hair, apply your Dove shampoo and work up a lather, massaging the roots to ensure a deep cleanse. Rinse thoroughly and follow with Dove Straight & Silky Conditioner for beautifully shiny results.
Pricing: $7.90 for 375ml
Where to Find: Watsons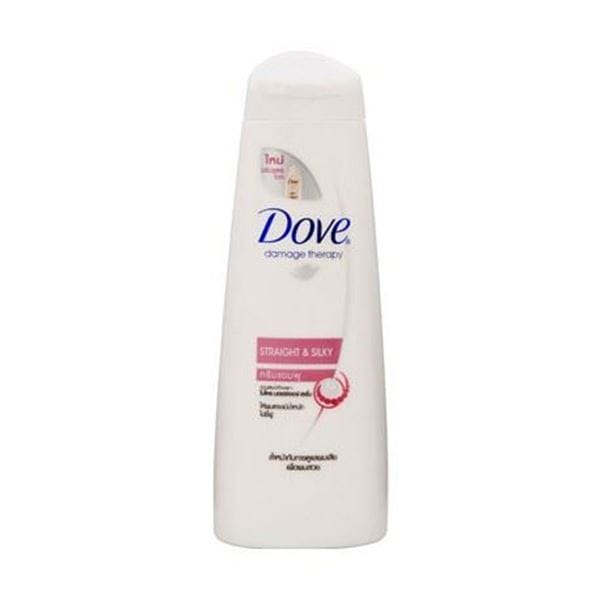 ---
Have a Product to Recommend?
Your contribution is valuable to us! Are there any outstanding brands that you believe should be added to our list? If so, please send your recommendations to us at [email protected]. Tropika Club will review your suggestions and update the list accordingly. Thank you for your help in making our list as comprehensive and accurate as possible.
---
Meanwhile, Check Out Tropika Club's Ecosystem of Websites

Tropika Club Magazine – Tropika Club Magazine is a Singapore-based publication that features articles on a wide range of topics with a focus on local businesses and content for the region. The magazine emphasizes supporting local businesses through its #SupportLocal initiative, which includes coverage of everything from neighborhood hawker stalls to aesthetic clinics in town. In addition to highlighting local businesses, Tropika Club Magazine also covers a variety of local content, including beauty, lifestyle, places, eats, and what's on in Singapore and the Asia Pacific region.
Tropika Club Deals – Tropika Club Deals is a leading online deals and voucher shopping site in Singapore, offering amazing discounts on beauty, wellness, and fitness products and services. It's the perfect platform for customers who want to discover the best deals without having to commit to a specific appointment date and time. These deals are available at major beauty stores, facial salons, hair salons, and other brands in Singapore, with no minimum spend required. Choose from guaranteed discounted deals in the categories of hairstyling, hair removal, facial & aesthetics, body slimming, brows & lashes, nails & makeup, massage & spa or fitness & wellness. Tropika Club Deals is also ideal for customers who want to buy vouchers as gifts or to use for the future. So whether you're looking to save money on your next haircut or want to treat yourself to a relaxing massage, Tropika Club Deals has got you covered with the best voucher and coupon deals in Singapore!