Top 10 Lip Plumpers in Singapore
We need to take good care of lip properly as collagen synthesis slows down and collagen quality drops as we get older. Also, lip is thinner than the rest of the face. Therefore, various of lip plumping products are launched in the beauty market to not only boost the volume but also to help lips staying mosturised. The Tropika Club team has rounded up Top 10 Best Lip Plumpers in Singapore. Check them out!
No Time to Read? Here's a Snappy Summary of This Article
Fenty Beauty by Rihanna: Fenty Beauty offers a highly effective lip plumper that provides noticeable results.
Dior Addict Lip Maximizer: Dior Addict Lip Maximizer is a popular choice among Singaporean consumers due to its long-lasting plumping effect and comfortable formula.
Too Faced Lip Injection Extreme: Too Faced Lip Injection Extreme is known for its intense plumping action and moisturizing properties.
Huda Beauty Lip Strobe: Huda Beauty Lip Strobe is a versatile lip plumper that enhances both the volume and shine of the lips.
Soap & Glory Sexy Mother Pucker Lip Gloss: Soap & Glory's Sexy Mother Pucker Lip Gloss offers a budget-friendly option with a tingling effect that enhances lip fullness.
NYX Professional Makeup Plump It Up Lip Plumper: NYX Professional Makeup Plump It Up Lip Plumper provides a non-sticky formula and noticeable plumping effect at an affordable price point.
---
1. TOO FACED Lip Injection Extreme
Description: A 'lip injection' serum enriched with Vitamin E for a healthy, plumped pout. This glossy serum takes every length to enrich and plump your lips with its carefully-selected formula. Vitamin E soothes the skin and builds a healthy canvas for the lip-plumping technology to get to work. Moisturising doses of avocado and jojoba oil further condition your skin for a shiny, glistening finish.
How to Use:
Use on bare lips or over lipliner or lipstick.
Glide gloss from the centre to the corners of lips, top and bottom.
You might feel a slight tingling sensation that can last up to 5 minutes. This is normal.
Pricing: $42 for 4ml
Where to Find: Amazon
---
2. Dior Lip Maximizer
Description: The signature lip plumper from the house of Dior delivers genuine plumping lip care for absolute comfort, shine and a volume-maximising effect. Now a must-have for makeup artists, Dior Lip Maximizer is the first Dior backstage lip plumper gloss for smooth, 24-hour hydrated lips and an instant, long-lasting plump effect. Simply irresistible, its new palette is derived from the fresh and delicious shades of the iconic Lip Glow balm. Seven translucent colours expertly dosed by Peter Philips with just the right amount of pigments captured in a pure or glossy film – two finishes with volume-boosting shine.
How to Use: Start by applying Lip Glow To The Max, followed by the same shade of Lip Maximizer to achieve a spectacular makeup result combined with lip care and volumising benefits.
Pricing: $50 for 6ml
Where to Find: Amazon
---
3. Dr Dennis Gross Hyaluronic Marine Collagen Lip Cushion
Description: An anti-ageing treatment that boosts hydration and nourishes your lips. This lip treatment is formulated with a powerful combination of VoluMax Complex, hyaluronic acid, marine algae, and antioxidants to smooth lines, restore natural volume, and repair the lip border for healthier-looking lips. As essential proteins in your lips break down, volume and density start to diminish. The VoluMax Complex stimulates the production of these essential proteins to reinvigorate lip plumpness, definition, and structure. A shot of caffeine aids in circulation, reviving your lips' natural hue. The smooth, cushiony formula locks in hydration and provides lasting moisture, leaving you with soft, kissable lips.
How to Use:
Apply the treatment throughout the day as needed on clean lips as well as above and around lip border.
Wear alone for a satin finish or under lipstick for a smooth, even application every time.
Pricing: $58 for 9ml
Where to Find: Amazon
---
---
4. Pixi Lip Lift Max Lip Treatment
Description:
A peptide-infused lip plumper that nourishes lips as it enhances them. This volume-maximizing lip treatment with a cooling sensation and glossy finish has peptides that hydrate, firm and plump. The added aloe heals, jojoba moisturizes and chamomile soothes. It also boasts a fresh mint flavour.
What else you need to know: – Suitable for all skin types.- Free of parabens and alcohol.
How to Use: Wear solo, as a plumping pre-treatment for lip colour, or on top of any lip look for a lacquered effect.
Pricing: $20 for 2.7g
Where to Find: Amazon
---
5. MAKE UP FOR EVER Ultra HD Lip Booster
Description: A hydra-plumping serum to revive lips. A pro secret used to boost and prepare tired lips on sets, this hydra-plumping serum hydrates and smoothes, adding fullness and comfort.
How to Use: Wear alone for naturally healthy-looking lips, or use as hydra-plumping mask before lipstick application, wiping off any excess before applying colour.
Pricing: $39 for 6ml
Where to Find: Sephora
---
---
6. M.A.C Plenty of Pout Plumping Lipstick
Description: A lipstick that creates full bee-stung lips while laying down sheer, creamy colour. An invigorating ginger root complex with a cooling sensation volumises your lips immediately, while infused oils moisturise and smoothen. It immediately plumps and enhances your lips while providing long-term hydration as well as overall volume and softness.
How to Use: Apply directly to the lips and reapply as desired.
Pricing: $39 for 3.6g
Where to Find: Sephora
---
7. CLINIQUE Chubby Plump & Shine Liquid Lip Plumping Gloss
Description: A liquid lip-plumping, moisture-rich gloss for ultimate shine. This light-reflecting, high-shine gloss enhances the appearance of lips, making them appear plump and smooth. It moisturises, wears for hours, and feels refreshing and cool upon application.
How to Use:
For best results, apply to clean, bare lips. Reapply as often as desired.
For a fuller appearance, apply just over the lip line.
Pricing: $48 for 3.9g
Where to Find: Sephora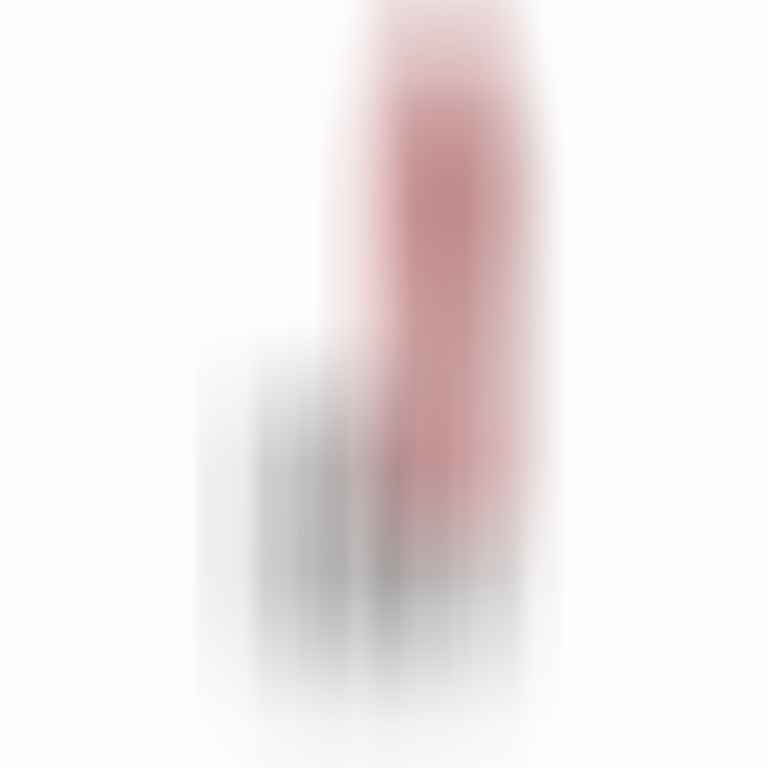 ---
8. SEPHORA COLLECTION Original Outrageous Plump Lip Gloss
Description: A high-shine gloss that makes lips look fuller and plumper upon application. Enriched with sunflower seed oil, ginger root oil, and peppermint oil, this high-shine lip gloss moisturises and plumps lips. The result is fuller looking lips that feel as healthy and hydrated as they look.
How to Use: Apply directly to the lips and reapply as desired.
Pricing: $21 for 5ml
Where to Find: Sephora
---
9. Hourglass N° 28 Lip Treatment Oil
Description: An advanced anti-ageing treatment for the lips that combines essential oils, vitamins and three powerful active ingredients in a supremely luxurious oil blend. The botanical oil blend works on contact to condition the lips, address dryness and chapping, and shield against environmental elements. The formula contains three powerful active ingredients (Saliporine-8, Volulip™, and Viamerine) that target the delicate lip area by helping to boost moisture levels, reduce the appearance of wrinkles, and improve the appearance of lip shape, volume and softness. It comes equipped with an opulent 24-karat gold-plated tip.
How to Use:
Remove the plastic cap, place your index finger on the grooved surface behind the gold tip and press down to dispense the product.
Nº 28 Lip Oil can be worn day or night.
Pricing: $82 for 7.5ml
Where to Find: Sephora
---
10. ESTÉE LAUDER Pure Color Envy Lip Volumizer
Description: A plumping lip formula that adds a volumising, sculpting effect as it moisturises. Like a magic wand, Lip Volumizer touches onto the lips with a thrilling plumping effect. Your lips look more sculpted and feel moisturised and nourished. The formula responds to your lips' unique chemistry to reveal a hint of tint that's perfectly you. It's easy to apply anytime, anywhere with the handy wand applicator.
How to Use: Wear alone or under your lip colour.
Pricing: $48 for 7ml
Where to Find: Sephora
Conclusion
They've listed some popular brands and products that people in Singapore really like. Let me break it down for you:
First up, they mentioned Fenty Beauty by Rihanna. Apparently, their lip plumper is quite effective and gives noticeable results. If you're a fan of Rihanna and her makeup line, this might be worth checking out.
Another brand they mentioned is Dior. Specifically, the Dior Addict Lip Maximizer. It seems to be a favorite among Singaporean consumers because it not only plumps up your lips but also lasts for a long time. Plus, it's supposed to be really comfortable to wear.
Now, let's talk about Too Faced Lip Injection Extreme. This one is known for its intense plumping action and its moisturizing properties. So if you're looking for some serious lip plumping, this might be the one for you.
Huda Beauty Lip Strobe is another product on the list. What's interesting about this one is that it not only adds volume to your lips but also gives them a nice shine. So you can get that plumped-up look with a bit of extra glamour.
If you're on a budget, you might want to consider the Soap & Glory Sexy Mother Pucker Lip Gloss. It's more affordable compared to some of the other options on the list. Apparently, it has a tingling effect that enhances the fullness of your lips.
Lastly, they mentioned the NYX Professional Makeup Plump It Up Lip Plumper. It's known for its non-sticky formula and noticeable plumping effect. The best part is that it comes at an affordable price, so it won't break the bank.
So, these are the top lip plumpers in Singapore according to Tropika Club Magazine. They've covered a range of brands and price points, so you can choose the one that suits your preferences and budget.
In conclusion, finding the right lip plumper can be a game-changer if you want to enhance the fullness and appearance of your lips. Tropika Club Magazine has done the research for you and provided a list of the top 10 lip plumpers in Singapore. Whether you're a fan of Fenty Beauty, Dior, Too Faced, Huda Beauty, Soap & Glory, or NYX, there's something for everyone on the list. Remember, it's always important to read reviews and consider your own preferences before making a purchase. Happy plumping!
Frequently Asked Questions (FAQ)
Q: Are lip plumpers safe to use?
A: Yes, lip plumpers are generally safe to use. However, it's important to read the ingredients list and check for any potential allergies or sensitivities. It's also advisable to do a patch test before applying it to your entire lips. If you have any specific concerns or medical conditions, it's best to consult with a dermatologist or healthcare professional.
Q: How long do the effects of lip plumpers last?
A: The duration of the effects can vary depending on the brand and formulation of the lip plumper. Some lip plumpers offer temporary results that last for a few hours, while others may provide longer-lasting effects. It's recommended to check the product's description or consult customer reviews for an idea of the duration of the plumping effect.
Q: Can lip plumpers be used by people with sensitive skin?
A: Yes, there are lip plumpers available that are specifically formulated for sensitive skin. Look for products that are labeled as hypoallergenic or suitable for sensitive skin. It's also a good idea to opt for lip plumpers that contain natural ingredients and are free from harsh irritants.
Q: Can lip plumpers be worn under lipstick or lip gloss?
A: Absolutely! Lip plumpers can be worn under your favorite lipstick or lip gloss. In fact, using a lip plumper as a base can enhance the overall effect of your lip color, giving you fuller-looking lips. Just make sure to allow the lip plumper to fully absorb before applying your lipstick or lip gloss.
Q: How often should lip plumpers be used?
A: The frequency of use can vary depending on the individual and the product. It's best to follow the instructions provided by the manufacturer. In general, lip plumpers can be used as needed, whether it's for a special occasion or as part of your daily beauty routine. However, excessive or prolonged use of lip plumpers may cause irritation, so it's important to use them in moderation.
Q: Can lip plumpers be used by men?
A: Absolutely! Lip plumpers are not limited to any specific gender and can be used by anyone who desires fuller-looking lips. Many lip plumpers are designed to be gender-neutral and can be incorporated into anyone's skincare and beauty routine.
---
Have a Product to Recommend?
Your contribution is valuable to us! Are there any outstanding brands that you believe should be added to our list? If so, please send your recommendations to us at [email protected]. Tropika Club will review your suggestions and update the list accordingly. Thank you for your help in making our list as comprehensive and accurate as possible.
---
Meanwhile, Check Out Tropika Club's Ecosystem of Websites

Tropika Club Magazine – Tropika Club Magazine is a Singapore-based publication that features articles on a wide range of topics with a focus on local businesses and content for the region. The magazine emphasizes supporting local businesses through its #SupportLocal initiative, which includes coverage of everything from neighborhood hawker stalls to aesthetic clinics in town. In addition to highlighting local businesses, Tropika Club Magazine also covers a variety of local content, including beauty, lifestyle, places, eats, and what's on in Singapore and the Asia Pacific region.
Tropika Club Deals – Tropika Club Deals is a leading online deals and voucher shopping site in Singapore, offering amazing discounts on beauty, wellness, and fitness products and services. It's the perfect platform for customers who want to discover the best deals without having to commit to a specific appointment date and time. These deals are available at major beauty stores, facial salons, hair salons, and other brands in Singapore, with no minimum spend required. Choose from guaranteed discounted deals in the categories of hairstyling, hair removal, facial & aesthetics, body slimming, brows & lashes, nails & makeup, massage & spa or fitness & wellness. Tropika Club Deals is also ideal for customers who want to buy vouchers as gifts or to use for the future. So whether you're looking to save money on your next haircut or want to treat yourself to a relaxing massage, Tropika Club Deals has got you covered with the best voucher and coupon deals in Singapore!