Top 10 CC Cream in Singapore
In general, CC creams normally use for colour correcting cream or complexion corrector cream. CC creams typically use for various purposes like BB creams. CC creams tend to have heavier and thicker formulas. Therefore, CC creams provide a little more coverage to cover the dark spots or redness. CC creams are even formulated for aging skin that might need more coverage to smoothen the appearance of wrinkles and fine lines. The Tropika Club team has rounded up Top 10 CC Creams in Singapore. Read on!
---
1. IT Cosmestic Your Skin But Better CC+ Cream
Description: Colour-correcting full foundation coverage with anti-aging benefits and SPF 50 UVA/UVB broad-spectrum protection. A CC+ cream with SPF 50 that delivers 7 products, all in one! Full-coverage foundation. Brightening colour corrector. Hydrating and anti-aging serum. Poreless finish primer. Dark spot concealer. Moisturizing day cream. Developed with plastic surgeons, your best-selling, award-winning beauty miracle delivers clinically tested hydration while diffusing the appearance of skin imperfections for flawless-looking coverage that won't crease or crack. Infused with hydrolyzed collagen, peptides, niacin, hyaluronic acid, antioxidants and vitamins, this multitasking makeup product is truly your must-have for instant complexion perfection!
How to Use:
Apply 1-2 pumps to clean skin using your favourite brush.
Can be used as your foundation, concealer, anti-ageing serum, moisturiser and sunscreen, based on your coverage needs.
For best results, apply a smooth, even layer to your face, neck and decollete for complexion perfection.
Pricing: $62 for 32ml
Where to Find: Sephora
---
2. Supergoop! Daily Correct CC Cream SPF 35
Description: A Supergoop! favorite. This color-correcting cream softens the look of fine lines, wrinkles, and pores. Foundation and skincare in one, this CC cream provides lightweight color coverage and correction, while protecting against UVA and UVB rays with 100% mineral actives.
How to Use: The CC Cream provides more coverage than a tinted moisturizer, and can be swapped with foundation for those who prefer lighter coverage.
Apply a pea-size amount to your cheeks, forehead, chin, and nose using your fingertips or a makeup sponge.
Use it on top of the City Sunscreen Serum or the Unseen Sunscreen, but before heavier makeup.
Blend each area in an outward and upward motion until absorbed evenly throughout skin.
Pricing: $53 for 47ml
Where to Find: Sephora
---
3. Jill Stuart Airy Tint Watery CC Cream UV Veil
Description: A cream that naturally covers pores and imperfections while protecting skin from UVA/UVB rays and environmental damage. This cream infuses skin with comforting moisture for a pure glowing complexion. Its pink beige colour has a subtle rosy tint, making skin look airy and bright while imparting it with translucence and a natural blush. Balloon Spherical Powder is hollow inside, letting it reflect light to create a soft focus effect that blurs pores and uneven colour, for an airy and beautiful finish. Use it as a skin care and foundation product in one to simplify your busy morning routine.
How to Use: Take a suitable amount onto a fingertip and apply evenly across the entire face. Layer to improve coverage.
Pricing: $44 for 30ml
Where to Find: Sephora
---
---
4. Kose Sekkisei White CC Cream
Description: A whitening CC Cream that offers skincare effects that continue to hydrate the skin even after removal. Replenishes and moisturizes skin for a natural, luminous finish. Formulated with SEKKISEI's signature moisturizing ingredients to deeply hydrate skin, while offering coverage to problem areas. Six effects in one: Serum, Emulsion, Cream, Sunscreen, Makeup Base and Foundation.
How to Use: Gentle to skin and applies with a weightless, hydrating touch.
Pricing: $31.20 for 26ml
Where to Find: iShopChangi
---
5. Chanel CC Cream Super Active Complete Correction SPF 50
Description: The must-have CC CREAM by CHANEL reinvents itself with a new super active formula to unveil an even more perfected complexion. The expertise of CHANEL Research meets the artistry of the CHANEL Makeup Creation Studio in the fusion of skincare benefits and a high-coverage makeup result. A complete beauty cream with 5 superpowers: it unifies, moisturises, corrects, protects and boosts skin's glow, day after day. The secret? A formula enriched with a powerful, natural super fruit extract – the murunga plum – for even more complete correction. Its new fluid and fresh texture, in perfect affinity with the skin, offers a natural, luminous finish.
How to Use: Apply CC CREAM to cleansed and moisturised face after your CHANEL skincare ritual. Smooth outwards over the entire face. Suitable for all skin types, even sensitive skin. CC CREAM can be used alone, or with a powder, for a more sophisticated look. CC CREAM can also be used for touch-ups throughout the day.
Pricing: $77.60 for 30ml
Where to Find: iShopChangi
6. Mary Kay CC Cream Sunscreen SPF 15
Description: Eight essential skin benefits. One simple step to flawless. Mary Kay® CC Cream Sunscreen SPF 15 acts like makeup to instantly correct complexion imperfections while formulated like skin care to help nurture skin's beauty tomorrow. So remarkably lightweight, you'll look naturally flawless as if wearing nothing at all. From instant brightening to protection against future damage, hours of hydration to diminishing the look of blemishes and redness, this silky formula leaves skin looking healthier, younger and more vibrant. It's a can't-miss if foundation is more coverage than you need, or if you want an easy, out-the-door option without that "made-up" look. Suitable for all skin tones, skin types, and acne-prone and sensitive skin. Oil-free, fragrance-free, non-comedogenic, dermatologist-tested and tested for skin irritancy and allergy.
How to Use:
For daytime casual, on the go: Use fingertips to apply CC cream to your face like foundation. Start in the middle of the face, working outward toward hairline and along the jawline.
For work or after-five with fuller coverage: Use fingertips to apply CC cream to your face as if it were a moisturizer. Wait a minute to absorb, then apply your foundation formula.
Pricing: $37 for 29ml
Where to Find: Mary Kay
---
7. CLINIQUE Moisture Surge CC Cream SPF 30/PA+++
Description: A complexion corrector that hydrates, enhances skin's natural radiance and protects with UVA/UVB protection against environmental stressors. Lightweight and easy to apply. It can be worn alone or under foundation. Be the picture of health, in seconds. Allergy Tested. 1% Fragrance Free.
How to Use:
Mornings, apply to clean skin after 3-Step Skin Care and treatment serums.
Smooth evenly over entire face, or just to areas of concern.
Wear alone or under foundation.
For gentle, efficient removal, use any Clinique makeup remover.
Pricing: $47.40 for 40ml
Where to Find

: iShopChangi
---
8. Eileen Grace Absolutely White CC Cream
Description: 8 in 1 design CC cream, control skin complexion making the skin moisture without blemishes. Light and flawless formula which helps to tackle 8 biggest makeup issue. Consist of soluble collagen, it helps to correct your complexion perfectly, making your skin moisturized without blemish. An additional function of SPF50 can avoid skin breaking out in spots from the ultraviolet light.
How to Use:
Apply all basic skincare products in the correct sequence.
Start applying from the face to forehead to nose then chin. Use your fingers to gently dap on face and spread evenly.
Use loose powder to set the makeup for the CC Cream to last longer.
Pricing: $16 for 300ml
Where to Find: YuyuCollection
9. Bourjois 123 Perfect CC Cream Foundation
Description: Providing the skin with 24 hour hydration, SPF 15 and an all over even look, the Bourjois CC Cream Foundation is a must have. It contains 3 colour correcting pigments, Apricot, Green and White for anti-fatigue, anti-redness and anti-dark spot results.
How to Use: Use your fingers or a sponge to apply the cream. Apply the cream at the centre of your face. Blend the cream outwards towards the jawline.
Pricing: $25.50 for 30ml
Where to Find: Watson
---
---
10. BANILA CO It Radiant CC Cream SPF30 PA++
Description: This water-based color correcting formula helps create youthful, radiant complexion with soft touch moisturizing and brightening multi-base. Brightening and clarifying the skin. Moisturizing dry skin. Intensive moisture.
How to Use: After basic skincare, apply appropriate amount onto skin. Gently pat the product over your face using makeup sponge to complete radiant, moist complexion.
Pricing: $ 27.50 for 30ml
Where to Find: AlThea
---
Got a Product to Suggest?
We need your assistance! Do you have a great experience with any products that fall into this category and would like to recommend for them to be listed? If so, do write to us via our email. Tropika Club will do a review of your recommendations and update the list accordingly.
---
Meanwhile, check out Tropika Club's Ecosystem of Websites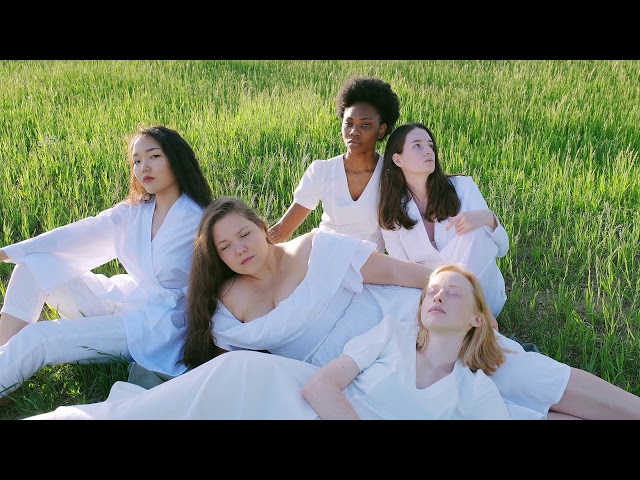 TROPIKA CLUB DEALS
Search for the best voucher and coupon deals with up to 5% cashback
TROPIKA CLUB BOOKINGS
Discover and book services at amazing off-peak discounts.
TROPIKA CLUB MAGAZINE
Get the latest scoop on beauty, wellness, eats and all things Singaporean.
Tropika Club Deals – Search for the best voucher and coupon deals. Tropika Club Deals is ideal for customers who want to discover the best deals without having to commit to a specific appointment date and time. Deals allow customers to buy vouchers and coupons in advance and to arrange the appointment directly with the merchant or business. Customers can also buy vouchers as gifts or to use for the future.
Tropika Club Bookings – Discover and book services at amazing off-peak discounts. Tropika Club Bookings is ideal for customers who want to see the full selection of a merchant or business. Customers can search by merchant or service categories and then choose from a full range of service offerings. Customers can also see if there are any off-peak discounts for the selected service(s). Customer will book the appointment for the specific date and time.
Tropika Club Magazine – Get the latest scoop on beauty, wellness, eats and all things Singaporean. Tropika Club Magazine crafts and curates articles for the discerning Singapore male and female. We provide up-to-date articles on Beauty and Vogue for gals, and articles on Grooming and Style for guys. We also cover local Singaporean content under City. Supporting Tropika Club's vision to bring the best beauty, wellness and fitness services to our visitors, we also have a review section on the best services and selections under Top Picks. This features the Top 10 rankings for your beauty and wellness salons based on the various regions in Singapore.