Top 10 Best Crow's Feet Products in Singapore
Crow's feet are the wrinkles and fine lines that expand from the outer corners of eyes toward temples. It is common and they are a natural part of the aging process for pretty much every human being who ever lived. Thus there are so many crow's feet products are formulated to help to reduce the appearance of crow's feet. The Tropika Club team has rounded up Top 10 Best Crow's Feet Products in Singapore. Check them out!
---
No Time to Read? Here's a Snappy Summary of This Article
Luxurious Bathing Experience: Explore the top 10 bath bombs in Singapore for a truly indulgent and lavish bath.
Variety of Options: Choose from scented, natural, and handmade bath bombs that cater to your preferences and needs.
Nourishing and Rejuvenating: Experience the moisturizing and rejuvenating benefits of these bath bombs, leaving your skin feeling refreshed and revitalized.
Perfect for Self-Care and Gifting: Treat yourself or surprise your loved ones with these bath bombs, ideal for moments of relaxation and as thoughtful gifts.
High-Quality Ingredients: Enjoy bath bombs crafted with high-quality ingredients such as essential oils, Epsom salt, shea butter, and more.
Enhance Your Bathing Ritual: Elevate your bath time routine with these top-notch bath bombs, turning an ordinary bath into a spa-like experience.
1. Lancôme Advanced Génifique Yeux Light-Pearl Eye Illuminator Youth Activating Concentrate
Description: Their new advanced youth-activating eye & lash formula does it all. Formulated with probiotic fractions and engineered with a flexible massage applicator for synergistic 360° care of the eye contour. Together, proven to reduce the appearance of eye bags and dark circles and now enriched to fortify and densify lashes.
How to Use:
Apply the anti-aging lash serum every day morning and / or night on cleansed skin.
Following the Light Pearl application steps, circle the 360ᵒ Light Pearl applicator around the eye contour to massage the eye serum into the skin.
Pricing: $120.00 for 20ml
Where to Find: Lancome
---
2. Sulwhasoo Timetreasure Renovating Eye Serum
Description: The premium total anti-aging eye serum formulated with highly concentrated Upright Korean Red Pine coupled with golden eye care massager for multifaceted care of the eye area with look of vitality and firmness.
How to Use: Use in the morning and at night after using Timetreasure Invigorating Emulsion. Take an appropriate amount with your ring finger and evenly apply on skin around the eyes.
Pricing: $348.00 for 25ml (purchase in store)
Where to Find: Sulwhasoo
---
---
3. Elizabeth Arden Advanced Ceramide Capsules Youth Restoring Eye Serum
Description: The eye contour has the thinnest, most fragile skin on the entire face*. Advanced Ceramide Eye Capsules are formulated specifically for the delicate skin around the eye and to target visible imperfections such as crow's feet, crepiness and puffiness. Precise. Potent. Targeted for Eyes. Each golden capsule is biodegradable, fragrance and preservative-free—designed to deliver a fresh, concentrated dose of moisture-boosting serum packed with even more advanced Ceramide technology than before.
How to Use:
Begin each Ceramide regimen with SUPERSTART Skin Renewal Booster.
To open capsules, gently twist tab around twice and squeeze into fingertips.
Squeeze serum onto fingertips and pat gently around the eye area, starting at the inner corner of the eye and move outwards, emphasizing the outer corners. Use Day & Night before your moisturizer.
Pricing: $91.00 for 60packs
Where to Find: Lookfantastic
---
4. Estee Lauder Advanced Night Repair Eye Cream
Description: A supercharged advanced night repair treatment, now with 10 times the Concentrated Repair Technology, to help repair the visible impact of lack of sleep, UV, pollution and even blue light.
How to Use: Apply in the morning and evening to clean skin around the eye area.
Pricing: $32.00 for 5ml & $105.00 for 15ml
Where to Find: Sephora
---
5. IT Cosmetics Bye Bye Under Eye Eye Cream
Description: Make tired eyes look instantly more awake! Developed with plastic surgeons, this clinically shown anti-aging, moisturizing eye cream visibly smooths lines and instantly brightens while reducing the appearance of dark circles and puffiness. Perfect for all skin types, even the most sensitive, the deeply nourishing, quick-absorbing formula delivers powerful results to leave your eye area looking younger and well-rested.
How to Use: Apply morning and evening. Gently tap and smooth the cream around the eye area.
Pricing: $72.00 for 15ml
Where to Find: Sephora
---
---
6. SK-II R.N.A. Power Eye Cream Radical New Age
Description: From SK-II's award-winning R.N.A.POWER series comes another anti-aging breakthrough — The R.N.A.Power Eye Cream Radical New Age.Combining the power of Radical New Age Complex¹ and concentrated PITERA™ with the strength of Palmitoyl Pentapeptide-4 and Chlolleragen², this unique eye cream gives you firmness around the eyes, and at the same time, enhances skin surface renewal.R.N.A.Power Eye Cream has a light creamy texture that's easily absorbed by skin, filling it with moisture. It also has a light fragrance that will help relax you as you care for your skin.
How to Use:
Take a pea-sized amount of eye cream with the spatula.
Dot cream around the eye area with your ring finger.
Starting from the outer corners, use your ring finger to gently circle the eye area until completely absorbed.
Pricing: $149.00 for 15g
Where to Find: Sephora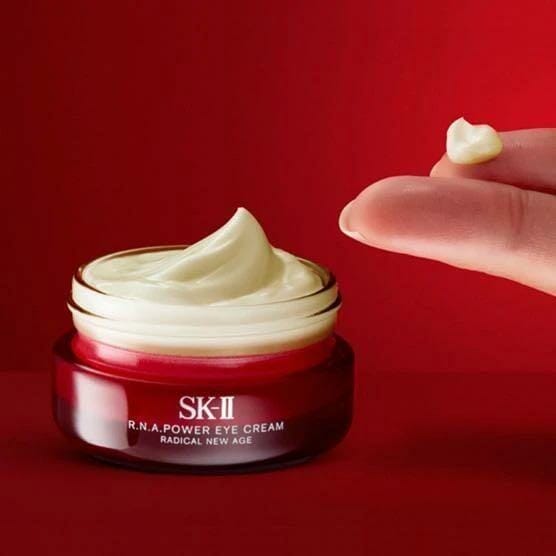 ---
7. Vichy Mineral 98 Eye Contour Repairing Concentrate
Description: Mineral 89 Eye is the first dermatological eye care concentrate that repairs eyes skin contour to correct all signs of fatigue.Up to 2x lesser dark circles in 4 weeks. In 7 days, eyebags depuffed. Immediately, fine lines replumped.
How to Use: Apply a drop on clean skin, morning and evening.
Pricing: $41.00 for 15ml
---
8. Dior capture totale soin regard multi perfection eye treatment
Description: Specially designed for hypersensitive, fragile eye zone. Combats skin aging caused by external aggression. Minimizes loss of collagen, thinning of epidermis & slowing of cell renewalSmooth, fluid, delicate texture instantly absorbs into skin. Reduces under-eye dark circles & puffiness. Leaves eye area smooth, firm & radiant.
How to Use: Apply in the morning and evening to clean skin around the eye area.
Pricing: $158.00 for 15ml
Where to Find: Strawberry Net
---
9. Dermalogica multivitamin power firm
Description: Mature or prematurely-aging skin. Powerful firming complex helps combat lines around the delicate eye area. Help accelerate skin's natural repair process with Vitamin A (Retinol) as antioxidant vitamins C and E improve skin resilience while scavenging free radicals.
How to Use: Smooth around eyes, concentrating on areas of visible aging.
Pricing: $103.00 for 15ml
Where to Find: Dermalogica
---
10. CLARINS Extra-Firming Eye
Description: A groundbreaking 2-in-1 anti-aging eye balm minimises the look of wrinkles, dark circles and puffiness for youthful, brighter-looking eyes. A potent blend of Albizia extract, Caffeine and Horse Chestnut escin targets dark circles, puffiness and signs of fatigue caused by a hectic lifestyle. Kangaroo Flower and Mitracarpus extracts visibly firm, lift and fight wrinkles. Clarins' new generation mother-of-pearl illuminates the skin so eyes appear brighter. Smooth like a serum, comforting like a balm, this innovative, ultra-sensorial texture can be used daily or as a relaxing 10-minute mask that leaves eye contours looking tension-free and refreshed.
How to Use: Apply morning and night around the eyes using slight pressure.
Pricing: $98.00 for 15ml
Where to Find: Clarins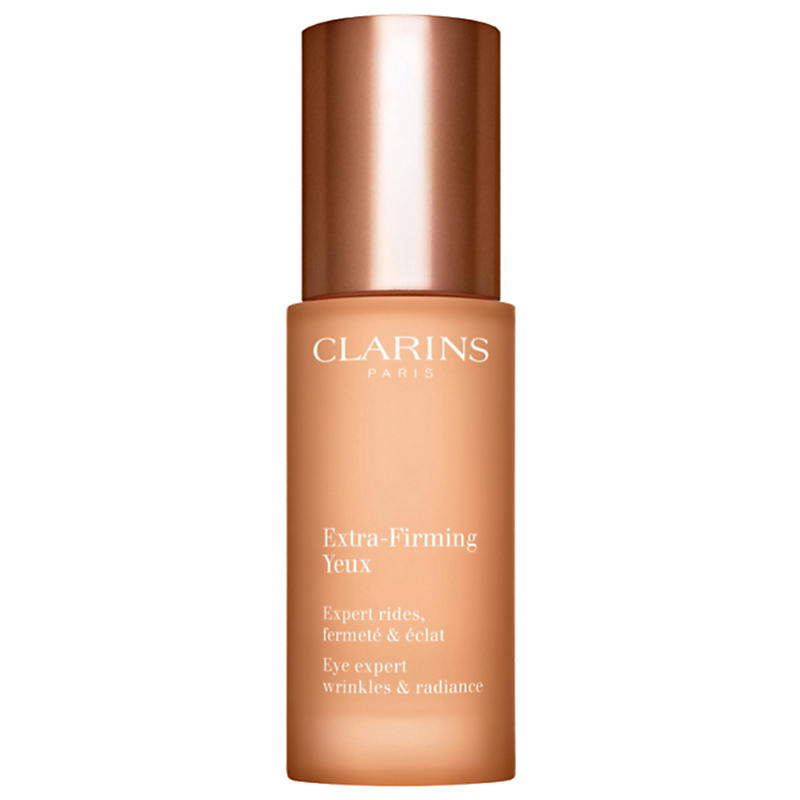 Conclusion
At Tropika Club Magazine, we understand the importance of finding effective solutions for crow's feet. Our list of the top 10 best crow's feet products in Singapore is carefully curated to provide you with options that have proven results. Whether you prefer creams, serums, masks, or natural remedies, there's something for everyone on our list.
Remember, everyone's skin is unique, so what works for one person may not work for another. It's essential to do some research, read reviews, and perhaps even consult with a skincare professional to find the product that suits your needs and preferences.
Don't let crow's feet bring you down! With the right products and a consistent skincare routine, you can reduce their appearance and regain a more youthful look. So, go ahead and give these products a try. Embrace your beauty and let your eyes shine bright! 😊
FAQ FOR TOP 10 BEST CROW'S FEET PRODUCTS IN SINGAPORE
Q: What are crow's feet? 
A: Crow's feet are the wrinkles and fine lines that expand from the outer corners of eyes toward temples. They are a common and natural part of the aging process.
Q: What causes crow's feet? 
A: Crow's feet are caused by a combination of factors, including the natural aging process, sun exposure, and repeated facial expressions such as smiling or squinting.
Q: Can crow's feet be prevented? 
A: While it is not possible to completely prevent crow's feet, there are steps you can take to reduce their appearance. These include wearing sunscreen, avoiding excessive sun exposure, and using moisturizing eye creams.
Q: Are there any home remedies for crow's feet? 
A: There are several home remedies that may help reduce the appearance of crow's feet, including applying cucumber slices or cooled tea bags to the eye area, using aloe vera gel, and massaging the area with coconut or olive oil.
Q: How do I choose the right crow's feet product for me? 
A: When choosing a crow's feet product, it is important to consider your skin type and any specific concerns you may have. Look for products that contain ingredients known to reduce the appearance of fine lines and wrinkles, such as retinol, hyaluronic acid, and peptides. You may also want to consult with a dermatologist or skincare professional for personalized recommendations.
---
Have a Product to Recommend?
Your contribution is valuable to us! Are there any outstanding brands that you believe should be added to our list? If so, please send your recommendations to us at [email protected]. Tropika Club will review your suggestions and update the list accordingly. Thank you for your help in making our list as comprehensive and accurate as possible.
---
Meanwhile, Check Out Tropika Club's Ecosystem of Websites

Tropika Club Magazine – Tropika Club Magazine is a Singapore-based publication that features articles on a wide range of topics with a focus on local businesses and content for the region. The magazine emphasizes supporting local businesses through its #SupportLocal initiative, which includes coverage of everything from neighborhood hawker stalls to aesthetic clinics in town. In addition to highlighting local businesses, Tropika Club Magazine also covers a variety of local content, including beauty, lifestyle, places, eats, and what's on in Singapore and the Asia Pacific region.
Tropika Club Deals – Tropika Club Deals is a leading online deals and voucher shopping site in Singapore, offering amazing discounts on beauty, wellness, and fitness products and services. It's the perfect platform for customers who want to discover the best deals without having to commit to a specific appointment date and time. These deals are available at major beauty stores, facial salons, hair salons, and other brands in Singapore, with no minimum spend required. Choose from guaranteed discounted deals in the categories of hairstyling, hair removal, facial & aesthetics, body slimming, brows & lashes, nails & makeup, massage & spa or fitness & wellness. Tropika Club Deals is also ideal for customers who want to buy vouchers as gifts or to use for the future. So whether you're looking to save money on your next haircut or want to treat yourself to a relaxing massage, Tropika Club Deals has got you covered with the best voucher and coupon deals in Singapore!