Top 12 Best Bus and Coach Charters in Singapore
Get to your next great destination, local or across the causeway, with the best bus and coach charters in Singapore. The bus charter services can provide affordable rates for a all kinds of events, including corporate events, school excursions, as well as private functions. With a variety of seating capacity, their fleet of buses are ready to provide any kind of shuttle bus services. Coupled with comfortable, premium bus services and exceptional customer service, the bus charter services below are sure to take you places.
---
1. Cobb & Coach Bus Rental Singapore
Introduction:
At Cobb & Coach, they believe your journey is just as important as the destination. A chartered coach provider since 2005, they have ferried thousands of passengers in a safe, comfortable and relaxed manner.
Services and Price Range:
group charter rides
functions and events charter
day tours / customised tours
charter or drop-off at the Malaysian customs
at the price range of 23-seater bus $85.00 – $110.00
Location : Block 26 Sin Ming Lane #05-114 Midview City ,Singapore 573971
Contact: +65 67269100
Website: https://www.cobb.com.sg/
---
2. SG Bus Charter
Introduction:
SGBusCharter.com is fully owned and operated by Amarjit & Sons Coach Services one of the leading bus hire in Singapore, transport specialists, with large fleet serving all areas in Singapore.
ServicServices and Price Range:
Bus Rental Services
Coach Charter
Mini Bus Charter
49 Seater Bus Charter Singapore $125 Per Trip
Location: 14-324 Pasir Ris Street 71, Block 768, Singapore 510768
Contact: +65 68788 8896
Website: http://www.sgbuscharter.com/
---
3. Chitson Transport Service
Introduction: Since establishing in 1980, Chitson Transport Service company has been delivering excellent transportation services to their clients with comfort and punctuality being they topmost priority.
Services:
Bus chartering
Shuttle services
Mini Bus Charter
Location: 7 Soon Lee Street, Ispace #03-38 Singapore, 627608
Contact: +65 6765 0262
Website: http://chitsontransport.com.sg/
---
---
4. Kler Transport
Introduction:
Kler Transport is a licensed transport company based in Singapore. They offer a range of vehicles, including limousine minivans, for all passenger transport needs, including transfers to and from the airport; to and from local attractions; to and from destinations in peninsula Malaysia.

While their experienced drivers are knowledgeable about local places of interest, they are not a travel agent or tourist guide. They will get you to and from your destination in comfort..
Services and Price Range:
AIRPORT TRANSFERS
SINGAPORE TO MALAYSIA TRANSFERS
9 to 13-seater: $50 per transfer
Location : 244 Lorong Chuan, #05-05, Singapore 556745
Contact: +65 9389 2844
Website: https://klertransport.com/
---
5. Friend of Bus
Introduction:
Established since the year 2010, Friend of Bus, a subsidiary of Transport Ministry (Excursion) has a team of experienced drivers who are committed to travelling with you safely, timely and enjoyably. Despite being a relatively young company, they have grown from strength to strength.
Servcies:
Events Bus Chartering
Chartered Tours in Singapore
Corporate Bus Chartering
Location : WCEGA Tower, 21 Bukit Batok Crescent #27-84, Singapore 658065
Contact: +65 6523-8089
Website: https://friendofbus.sg/
---
Read Also:
---
6. A&S Transit
Introduction:
A&S Transit has established itself as a leading private transportation company in Singapore by consistently offering high levels of service excellence.

They core business is in private bus hire, bus rentals, and bus chartering. Complementing these are their integrated businesses in bus advertising, wheelchair-accessible transportation, and bus tours.

At A&S Transit, they believe in being customer-centric. This means they strive to create tailored private bus transportation solutions to meet the unique business needs of every customer.
Services:
Bus Charter Services
Staff Transport
Bus Tours
School Excursions
Location: Woodlands 11, 11 Woodlands Close #08-46,S'737853
Contact: +65 63831111
Website: https://anstransit.sg/
---
7. JNB Travel
Introduction:
JNB Travel Pte Ltd. was established in 2014, with more than 20 years of experience in providing private transportation in Singapore. They share and operate with one of the most modern fleet of more than 60 buses, together with their well-trained and experienced bus drivers and attendants to provide top quality yet professional services.
Services:
Ad-hoc Coach Services
Corporate Services
Local City Tours
Location: 927 Hougang Street 91, #06-71, Singapore 530927
Contact: +65 8588 2922
Website: https://jnbtravel.sg/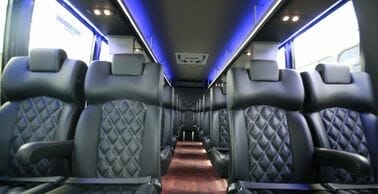 8. RL Bus Transport
Introduction:
They Company has been in this industry for more than 30 years, They First Company Richard Leong Transport Service has now expanded to RL Transport with a team of Dedicated Members. Theyhave been providing Services such as Private Bus Charter, charter bus service for wedding, School bus charter, Pre School Charter, Hotel Midnight,Transport/Charter, Event Bus Charter, Airport Transfer, Hotel Transfer, Shuttle Bus Service, Hotel Bus Charter service, Airport Transfer, Corporate Charter. They Serve to give their Customer a Safe and Comfortable Ride going Aboove & Beyond your expectations..
Services:
Private Bus Charter
Wedding Charter
Hotel Midnight Transport/Charter
Event Bus Charter
Location: 341 Choa Chu Kang Ave 3, 21-24, Singapore 689874
Contact: +65 9388 1404
Website: https://rltransport.com.sg/
---
9. San's Tours & Car Rentals
Introduction:
They aim to provide the Best Service and the Most Competitive Rates to their customers at all times.
Services:
Car Leasing
Family Car Leasing
MPV / SUV Car Leasing
Location: 221 Henderson Road #01-05 Henderson Building , Singapore 159557
Contact: +65 67349922
Website: http://www.sanstours.com/
---
10. Tiong Heng Transport
Introduction:
Established since 1982, Tiong Heng Transport is a Singapore based bus chartering and transport service company, with over 30 years of experience in providing quality transport services to their valued clients. They are a Bizsafe certified company and is S7 under financial grading.
Services and Price Range:
AD-HOC CHARTER
CORPORATE CHARTER
SHUTTLE BUS SERVICES
Location: 1 Soon Lee Street #06-36, Pioneer Centre, Singapore 627605
Contact: +65 6339 5885
Website: http://tiongheng.com.sg/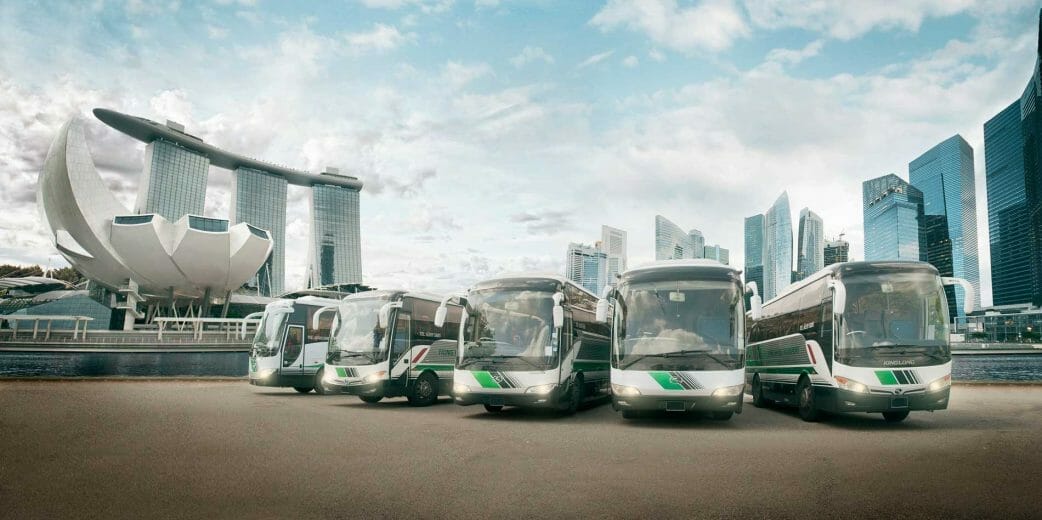 ---
11. Lam Ho & Lam Chin Bus Services
Introduction:
Lam Ho & Lam Chin Bus Services is consistently expanding their abilities and services to meet greater needs of our clients. They strive to exceed the expectations of every client to provide a safe and enjoyable transport experience.
Services and Price Range:
School bus services
Shuttle bus services
Concert / Event Trips
Location: 10 Buroh Street #05-36 Singapore 627564
Contact: +65 6268 5298
12. Bookabus
Introduction:
A private bus booking and solutions company collaborating with domestic bus providers to expand market opportunities while offering up more options for the end user. Collectively, they have at their disposal a pool of bus providers committing a sizable fleet amounting to approximately 80 buses of various capacities ranging from 7 seaters to 59 seaters that are available to meet their customer's diverse requirements."
Services and Price Range:
Trip based bus booking
Private Bus Charter
Event Bus Charter
Location: 100E Pasir Panjang Rd, #04-01 Century Warehouse, Singapore 118521
Contact: +65 6600 1178
Website: https://bookabus.sg/
Have a Place to Recommend?
We need your help! Do you know any other noteworthy beauty clinics or salons that deserves to be added to this list? If so, do write to us via our email at [email protected]. Tropika Club will do a review of your recommendations and update the list accordingly.
---
Meanwhile, check out Tropika Club's Ecosystem of Websites

Tropika Club Magazine – Tropika Club Magazine crafts articles on all things Singapore, but with a greater emphasis on local businesses based on our #SupportLocalSG initiative. We check out and feature local businesses of all categories, ranging from your neighbourhood hawker stalls to the aesthetic clinics in town. We also cover local content ranging from beauty, lifestyle, places, eats and what's on in SIngapore. Our Top 10 rankings include local food and service establishments based in different regions in Singapore.
Tropika Club Deals – Search for the best voucher and coupon deals. Tropika Club Deals is ideal for customers who want to discover the best deals without having to commit to a specific appointment date and time. Choose from guaranteed discounted deals in the categories of hairstyling, hair removal, facial & aesthetics, body slimming, brows & lashes, nails & makeup, massage & spa or fitness & wellness. Customers can also buy vouchers as gifts or to use for the future.