Top 10 Most Unique Restaurants in Singapore
From dining in full darkness to feasting in the company of thousands of sea creatures, culinary experiences do not need to be confined to traditional restaurant settings anymore. In this COVID era where we cannot travel, everyone is looking for interesting experiences in Singapore, especially when it comes to dining. The Tropika Club team outlines the most unique dining experiences in Singapore this year.
---
1. Andsoforth
Description:
6 years ago the ASF team embarked on a journey of epic proportions. Armed with sheer determination and a dream to make Singapore fun again (for adults). Founders, Stuart & Emily took a leap of faith and started Singapore's first and Asia's largest immersive dining company with an attendance of over 80,000 people from all over the world and 45 unique concepts/shows, they are now experts at taking experiences to the next level.

ASF works with over 300 creatives ranging from actors, dancers, aerial hoop artists, drag, cabaret, singers, chefs, illustrators, designers, technologists, and puppeteers in an effort to make sure your night with them is filled with entertainment and surprises. Join the adventure as they seek to astonish, bewilder taste buds, tickle all your senses and change your perception of a night out.
Location: Always a surprise!
Contact: https://www.andsoforth.com.sg/
View this post on Instagram
---
2. Nox – Dine in the Dark
Description:
Take a plunge into Singapore's most unique dining experience, an intriguing new world of mystery and sensation you have never experienced before. Join us on a culinary journey through taste, smell, touch and sound, in total darkness. Seated in our pitch-black dining room, you will enjoy an exquisite mystery tasting menu of 12 beautiful dishes, crafted from the finest ingredients by our Chef de Cuisine and his team.
Enhance your experience with an additional wine or cocktail tasting to go along with your meal. Our blind and visually impaired hosts who have been specially trained to offer guidance and reassurance to sighted guests will be taking care of you throughout your dinner. It is truly a human experience when the roles are reversed and the blind become your eyes, opening your mind to a deeper consciousness.
This affinity leads to mutual trust and respect, and a realization of the value of their work and overall ability to carry out tasks. This makes NOX – Dine in the Dark to more than just a dining experience, it is a unique mind-altering sensory experience. Definitely a treat for special occasions!
Be welcomed by our friendly staff who will escort you to the lounge area where you will be briefed on the concept and what you can expect from your dining experience. Enjoy our signature cocktails customised to your palate or select from our extensive list of fine wines. Amuse-bouche will be served to awaken your palate, giving you a glimpse of the chef's approach to the art of cuisine, and the quality of food we have to offer
Location: 269 Beach Rd, Singapore 199546
Contact: https://www.noxdineinthedark.com/
View this post on Instagram
---
3. Platform 1094
Description:
Platform 1094 is your wizardary go-to to satisfy your deepest wizard desires.
From the moment you step foot into Platform 1094, you will be transported into your magical fantasy world, with our mystical decor.
Take charge of your wizardly desires and cast spells with our variety of props and 'Insta-worthy' backgrounds. From our decor down to our food, everything is specially designed to exude an air of magic.
Location: 1094 Serangoon Rd, Singapore 328192
Contact: https://www.ffl.com.sg/platform1094/
View this post on Instagram
---
4. Ocean Restaurant @ RWS
Description:
Enter and prepare to have your breath taken away. Not only by the sight of giant manta rays and majestic sharks swimming just feet away from you, but also by the secret ingredient in the culinary creations – sustainability. From the delightful appetisers to the sumptuous main courses, each dish in the mod-Asian menu features produce and proteins which are harvested using methods that respect the environment.
So when you dine here, you won't just be taking your taste buds on an incredible journey, you'll be leaving the ocean in a better place.
Location: Equarius Hotel, West B1M Carpark
Contact: https://www.rwsentosa.com/en/restaurants/ocean-restaurant/overview
View this post on Instagram
---
5. Central Perk Cafe
Description:
For the fans of the F.R.I.E.N.D.S. TV show, you cannow visitthe iconic cafe of Central Perk Cafe in Singapore.At this place, you can relive the remarkable moments of the famous characters. This is the only cafe outside of the United States that has been granted the intellectual property rights by Warner Brothers. You have to give it to the local team who has made something possible out of initial imagination. Fans can take a wonderful memory lane at Central Perk, get into the nostalgia mode, as much attention has been put into the details and décor to create the cafe in exctly the same manner as the sitcom set!
Location: 1 Magazine Rd, #01-01 Central Mall, Singapore 059567
Contact: https://www.facebook.com/centralperksingapore/
View this post on Instagram
---
---
Smith Marine Kelong
Description:
A modern kelong, located between Pualu Ubin and Changi Point ferry terminal, serving you with the freshest seafood. With our unique location, the restaurant can be your ideal location for corporate and social gatherings such as birthdays, dinners & special occasions, product launches and business luncheons.
Location: Johor Strait
Smith Marine Kelong is Singapore's first legit chinese halal seafood kelong restaurant, located right in the middle of the sea next to Pulau Ubin. To visit the restaurant, you can book a two-way ferry at $100. The bumboat will take up to 12 persons from Changi Point Ferry Terminal at Changi Village.
Contact: https://smithmarine.com.sg/
View this post on Instagram
---
7. Sky Cable Car Dining
Description:
Satiate your travel wanderlusts with our Fly Me To Italy Sky Dining experience by savouring an exquisite 4-course Italian spread in our private Cable Car cabin for 2 with stunning panoramic aerial views. Starting from the appetiser, let us fly you through Italy in your own private Cable Car cabin as you taste famous dishes from different regions like Sicily and Venezia, and toast with specially curated wine against the dazzling night sky. Get your boarding passes ready!
You can book a Cable Car Sky Dining experience online at www.onefabergroup.com or visit the ticketing counters at HarbourFront or Mount Faber Peak to make reservations (latest by 12 noon) on the same day of dining.
The Stardust Cabin and the Fly Me To Italy Cabin will take you on a 3-round journey on the cable car taking approximately 1.5 hours. The Champagne Cabin & Flavours Cabin will take you on a 2-round journey on the cable car. This will take approximately 1 hour.
The Stardust Cabin is priced at $288.00++ per couple, The Fly Me To Italy Cabin is priced at $328++ per couple, the Champagne Cabin is at $268.00++ (up to 4 pax) while the Singapore Flavours Cabin is at $65.00++
Location: Level 2 Faber Peak Singapore, 109 Mount Faber Rd, 099203
Contact: https://www.onefabergroup.com/restaurant/cable-car-sky-dining/
View this post on Instagram
---
---
---
8. Kafe Utu
Description:
Welcome to Kafe UTU, Singapore's uniquely African café and lounge celebrating the diverse flavors and dishes from a vast and culinary exciting continent. Welcome to Kafe UTU, Singapore's uniquely African café and lounge celebrating the diverse flavors and dishes from a vast and culinary exciting continent.
Introducing the owner of Kafe UTU, Mr. Kurt Wagner. After spending much of his childhood living in different African countries, including Liberia, South Sudan and Kenya. He has brought the colours, textures and rich flavours of his African experience to Singapore.
Our ground floor coffee spot, a quintessentially Singaporean shophouse – fitted with our 8 meter banquette seat, lovingly hand-carved from a single tree. Perfect for large gatherings, our second floor is fitted with hand-carved wooden doors and mirrors. The large sofa seating area and wonderful banquet table with projector and sound system are the perfect place for a private party. Up on our top floor we have a perfect private dining space. Be sure to check out the fantastic artwork by Janet Taylor Pickett
Location: 12 Jiak Chuan Rd, Singapore 089265
Contact: https://kafeutu.com/
View this post on Instagram
---
9. POLLEN
Description:
Housed within the Flower Dome at Gardens by the Bay – the largest glass greenhouse in the world, Pollen is helmed by Michelin-starred Chef Michael Wilson, who creates modern interpretive cuisine inspired by nature's bounty. Always evolving with the seasons, his cuisine seeks to inspire the imagination.
More than just delicious creations served on the plate, Chef Michael's cuisine is artful yet approachable, created to inspire diners to be curious about the flavours, textures and origins of food.
Begin your epicurean journey to POLLEN with our personalised buggy service from Gardens by the Bay's arrival plaza to the restaurant. Enjoy complimentary access to the Flower Dome and wander in the sub 20-degree Mediterranean garden filled with exotic flowers, herbs and foliage.
A unique POLLEN experience made with you in mind.
Tasting Menu starts from $168 per pax.
Location: 18 Marina Gardens Dr, #01-09 Flower Dome, Singapore 018953
Contact: https://www.pollen.com.sg/
---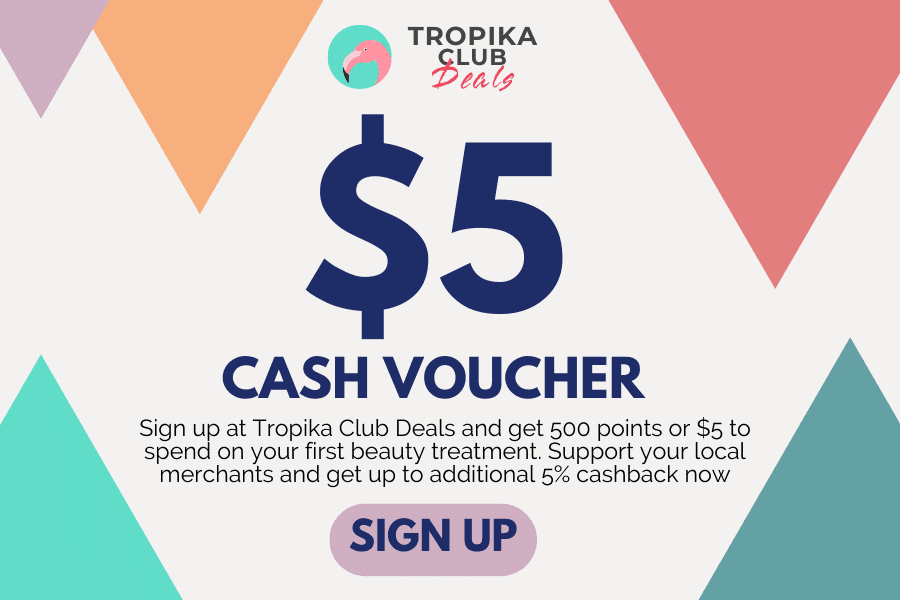 ---
10. Royal Albatross
Description:
Be it a romantic date or a special celebration with family and friends our Sunset Dinner Cruise is set to take you on a memorable journey to cherish and capture unforgettable picturesque "Kodak moments" on board Singapore's only tall ship. Royal Albatross City Lights Dinner Cruise, Singapore's most romantic dining experience. Perfect for couples and small groups who are looking for unique experiences and appreciate an amazing romantic ambiance under a canopy of sails. Royal Albatross is the largest charter yacht in Singapore, it boasts of a capacity of 130 Pax while sailing and 200 Pax while alongside. We offer wide open spaces on the upper deck for networking and seated dinner and offers intimate gathering spaces in its air-conditioned lounge.
Docked alongside the Adventure Cove Waterpark at Resorts World Sentosa, the luxury tall ship Royal Albatross is an iconic attraction in Singapore that lays waiting to take you on amazing sailing experiences that can't be found anyone else in South East Asia. If you are making a trip to Sentosa and wondering what to do in Singapore, the Royal Albatross has something for everyone. It offers anything from a dinner cruise to a bar and restaurant onboard the ship. We are the go-to attraction for both local families and tourists who are tired of the usual offerings and seeking unique things to do in Singapore and on Sentosa.
We have been featured prominently by national media such as The Straits Times, 8 Days magazine, Time Out Singapore, Expat Living, Kiss92 and Lush995.
Topically adapted throughout the year, our harbour cruises and attractions remain dynamic as it changes along with the seasons. From merry making Christmas sails to celebratory countdowns and the opportunity to catch the year-end fireworks out at sea, we are constantly evolving as a cruise, providing a fresh and unique attraction for locals and tourists alike.
Check out the Sunset Sail, our iconic dinner boat cruise that put us on the radar of romantics everywhere, or you can select another latest product we have on offer at this time of the year, right here in Singapore and on Sentosa.
Sunset dinner cruise starts from $195 per adult.
Location: 8 Sentosa Gateway, 098269
Contact: https://www.tallship.com.sg/
View this post on Instagram
---
Meanwhile, Check Out Tropika Club's Ecosystem of Websites
Tropika Club Magazine – Tropika Club Magazine is a Singapore-based publication that features articles on a wide range of topics with a focus on local businesses and content for the region. The magazine emphasizes supporting local businesses through its #SupportLocal initiative, which includes coverage of everything from neighborhood hawker stalls to aesthetic clinics in town. In addition to highlighting local businesses, Tropika Club Magazine also covers a variety of local content, including beauty, lifestyle, places, eats, and what's on in Singapore and the Asia Pacific region.
Tropika Club Deals – Tropika Club Deals is a leading online deals and voucher shopping site in Singapore, offering amazing discounts on beauty, wellness, and fitness products and services. It's the perfect platform for customers who want to discover the best deals without having to commit to a specific appointment date and time. These deals are available at major beauty stores, facial salons, hair salons, and other brands in Singapore, with no minimum spend required. Choose from guaranteed discounted deals in the categories of hairstyling, hair removal, facial & aesthetics, body slimming, brows & lashes, nails & makeup, massage & spa or fitness & wellness. Tropika Club Deals is also ideal for customers who want to buy vouchers as gifts or to use for the future. So whether you're looking to save money on your next haircut or want to treat yourself to a relaxing massage, Tropika Club Deals has got you covered with the best voucher and coupon deals in Singapore!