What to Eat at Hillview and Upper Bukit Timah Singapore
If you're looking for a good meal in Singapore, you can't go wrong with Hillview and Upper Bukit Timah. There are plenty of great restaurants to choose from, and you'll find something to suit your taste and budget. Here are some of our top picks for what to eat at Hillview and Upper Bukit Timah.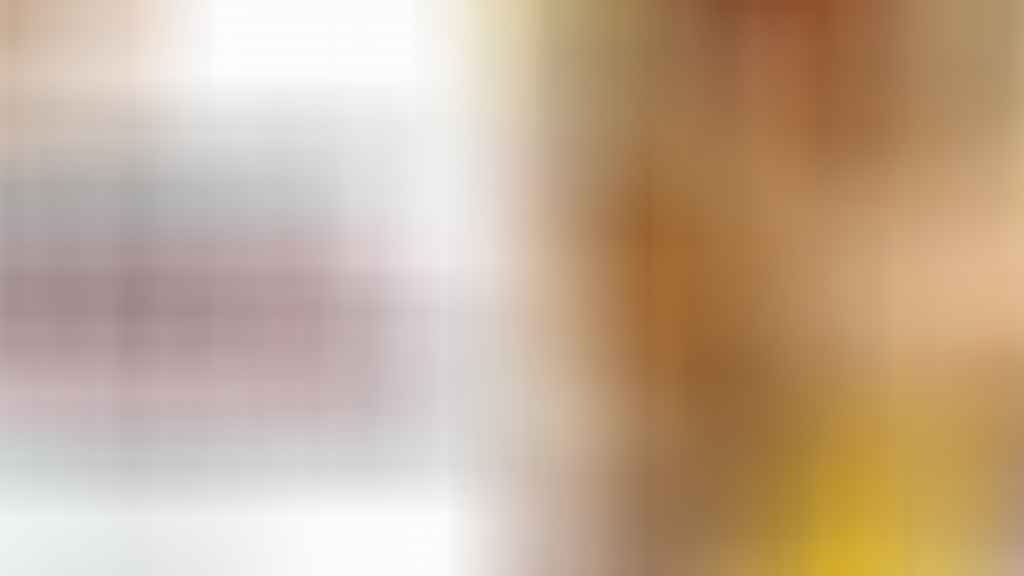 ---
#1 -iO Italian Osteria Singapore
Introduction:
The HillV2 is a small shopping mall at Hillview Road. It was a quiet place when it first opened several years ago. It has become more lively now that the Hillview MRT station has opened and the new Hillview Community club was set up right next door. Italian restaurant iO Osteria is one of the original tenants at this mall and has been a favorite of ours since day one. It seems like we are not alone as this eatery is always buzzing with activity, even on a weekday lunchtime. Reservations are always a good idea.
The area right after entering the iO Osteria restaurant is a very busy place. There is a large kitchen that almost looks like a food production factory. The pasta was being hand-made, traditional Italian bread and pizzas being baked and displayed for sale in the glass cases. Slices of these oblong-shaped pizzas can be bought for takeaway or consumed on site. Pick your selection and have it served in the restaurant.
Menu Items:
Porchetta (baked pork belly with fennel )
Traditional stuffed Roman schiacciata
Baked Eggplant Parmigiana
Grilled pork chop
Location: #02-01 HillV2 4 Hillview Rise Singapore 667979
Contact: +656710 7150
Website: Website Link Here
---
#2 -Wine Connection Bistro at HillV2
Introduction: Blending the best of old and new, iO Italian Osteria inside HillV2 on Hillview Rise is one of Singapore's most unique Italian eateries. The food is particularly good for sharing, the wine and drinks lists are extensive and group dinners here are a sure-fire winner – just be sure to reserve a table in advance, because iO Italian Osteria is no secret among proper Italian food-lovers around Bukit Batok and beyond!
Menu Items:
Moscato d'Asti Ceretto 375ml 36
Prosecco Extra Dry Bottega :$11 / 20 / 58
Moscato "Petalo" Bottega :$11 / 20 / 58
rosamati fattoria le pupille :$14 / 26 / 78
Location: #02-01 HillV2
4 Hillview Rise Singapore 667979
Contact: +65 6710 7150
Website: Website Link Here
---
---
#3 -Karu's Indian Banana Leaf Restaurant
Introduction: Karu's Indian Banana Leaf Restaurant was Established in 1993. They were chiefessays.net based at Upper Bukit Timah road the past 23 years. Our Signature dish is Fish head curry. They have created Fish Head King Logo because the fish head curry is cooked in a traditional way using the best quality spices sourced from India they thank you for supporting them for the past 23 years.
Menu Items:
Fish Head $30
Sotong Curry $8
Mutton Mysore $9.50
Masala Chicken $13.00
Location:808, UPPER BUKIT TIMAH ROAD, Singapore, 678144
Contact: +656762 7284
Website: Website Link Here
---
Read Also:

Top 23 Best Italian Restaurants in Singapore
---
#4 – Kinsa Sushi
Introduction: Kinsa Sushi is taking Japanese cuisine to unforeseen levels. Started by three guys with a passion for unpretentious Japanese food, the Bukit Batok restaurant stays true to tradition, offering dishes that are both affordable and tasty. The restaurant serves a number of healthy dishes too, making it suitable for dieters and local health nuts. Open seven days a week, this restaurant on Hillview Rise merges freshness, authenticity, and affordability to provide a great-value dining experience.
Menu Items:
Kinsa Sushi Moriawase $99.00
Fortune combo (Smoked duck slices & diced century egg) $19.90
Prosperity combo (5 kinds assorted sashimi) $43.80
Premium Sushi Platter $49.90
Location Kinsa Sushi
Hillview Rise #02-02 4, 667979 Singapore
Contact: +6567107278
Website: Website Link Here
---
#5 – Spruce
Introduction:
Spruce is a Singapore brand that has had a strong foothold on the local F&B scene ever since its inception in 2009. Proud to have amassed a steady following throughout the decade, the Spruce name is synonymous with bona fide burgers, brunch favorites, and an impressive collection of wine, whiskey, cognac, beer, and cocktails.
Their duo destination venues each exude a different atmosphere; Be surrounded by nature and tranquility in the scenic Spruce@Phoenix Park, or dine in a suburban shopping mall of Spruce@HillV2. Whatever ambiance you may be seeking, Spruce is the go-to place for a wonderful meal and chill-out drinking session.
Menu Items:
Angel Wings $17
Beef Cheesy Rendang Pizza $18
Three Cheese Macaroni $20
Location
: 260 Upper Bukit Timah Road #01-01, Singapore 588190 Singapore
Contact: +65 9759 5790
Website: Website Link Here
---
---
#6 – Sunny Choice Organic Café
Introduction:
Sunnychoice is a vegetarian and vegan friendly cafe and healthy option store.
A family business founded in 2007 by 5 sisters.
They believe in living healthily and the need to choose, use and eat right. They help provide this experience by sourcing the region for healthier, better quality and natural ingredients, bringing the natural goodness for you to enjoy.
Their experience over the years have also helped them in introducing better wellness products to our patrons.They believe in supplementing their plant-based diet with natural occurring nutrient.
In their store, you can receive helpful information on different kinds of health products for different needs.
Here, you can experience the goodness and convenience of both shopping and dining under one roof.
Menu Items:
Thunder Tea Rice (Price $11.40)
Bibimbap (Price $10.40)
Mushroom Tofu Rice (Price $22)
Assam Fish (Price $10.40)
Location: 434 Upper Bukit Timah Rd, Singapore 678060
Contact: +65 6892 2383
Website: Website Link Here
---
#7 – Joyden Canton Kitchen
Introduction:
Reflecting the tradition, diversity and heritage of the Guangdong Province, Joyden Canton brings together a delightful and thoughtfully curated menu of the famed Guangdong cuisine.
With an emphasis on artisanal culinary skills and hand-made produce, Joyden Canton embraces fully the philosophy behind traditional Cantonese cuisine, using only the freshest in-season ingredients and classical Cantonese cooking techniques to extracta and showcase the natural flavours and goodness of the ingredients used, and to create wholesome, nourishing and mouth-watering dishes.
Menu Items:
Executive Set Menu (Price $48++/Pax [min 2 pax])

Splendid Combination Platter
Claypot Braised Grouper with Mushrooms in Superior Broth
Pan-Seared Pork Chops with Homemade Dang-Gui Barbeque Sauce
Homemade Beancurd with Conopy Braised with Vegetables
Baked Tiger Prawns Rice with Truffle and Cheese
Sago and Pomelo in Mango Puree
Deluxe Set Menu (Price $68++/Pax [min 2 pax])

Joyden's Signature Duo Platter
Double-Boiled Monkey Head Mushroom with Dried-Conopy Soup
Steamed Grouper with Cordycep Flower and Mushrooms in Hong Kong-Style
Braised Fish Maw with Broccoli in Superior Broth
Wok-Tossed Abalone Ee Fu Noodles with Kai Lan
Traditional Homemade Yam Puree with Pumpkin and Gingko Nuts (Warm)
Location: 4 Hillview Rise, #02-21 HillV2, Singapore 667979
Contact: +65 6465 9988
Website: Website Link Here
---
#8 – Sixteen Ounces
Introduction:
Sixteen Ounces is the first of its kind craft beer bar and bistro in the Western part of Singapore, located at the chill end of The Rail Mall, right beside the historical truss bridge of The Green Corridor.
Serving up 8 regularly rotated craft beers on tap, paired with local fusion delights by Taco Mantra, there is also a rotating variety of bottled and canned craft beers and ciders from different parts of the world.
Menu Items:
MA's Fish Tacos (Price $12)
Chicken Tikka Tacos (Price $12)
Cauliflower Bhaji Taco (V) (Price $15)
Avocumber Tacos (V) (Price $15)
Location: 398 Upper Bukit Timah Rd, The Rail Mall, Singapore 678049
Contact: +65 6219 9304
Website: Website Link Here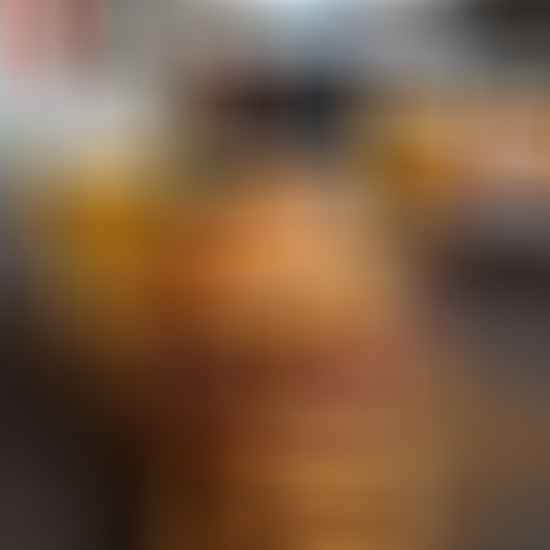 ---
#9 – Restaurant HOME
Introduction: These delicious HOME UGLY BAOS were co-created by the late Chef Tan and his wife. She has been diligently working behind the scene, rolling out the freshly made BAOS daily and continuing to fine-tuning the recipes.
Menu Items:
Turnip Bao (Price $1.60)
Brown Sugar Bao (Price $1.40)
Pork Bao (Price $1.80)
Peanut Sesame (Price $1.20)
Location: 474 Tampines Street 43, #01-114, Singapore 520474
Contact: +65 6465 1698
Website: Website Link Here
---
#10 – Sarpino's
Introduction:
Sarpino's founder Gerry Koutougos established his first full service restaurant in Victoria, BC Canada. After years of providing authentic Italian and Mediterranean dishes through a number of successful full service restaurants, Gerry saw the opportunity to provide consumers around the world with these fresh authentic Italian dishes through take- out and delivery restaurants.
Sarpino's Singapore opened in 2001 and is now the 3rd largest pizza restaurant group in Singapore and strives to be the best, not the biggest. Worldwide HQ has recently moved to Singapore, so expect nothing but the best as they make improvements to the system.
Sarpino's offers the highest-quality gourmet pizzas, succulent chicken wings, a variety of salads, cheese bread, garlic bread and beverages. Sarpino's pizzas are made from authentic, fine ingredients and their dough is hand kneaded freshly each day in Italian tradition in every location to ensure that you have the best pizza experience you have ever had.
It is through their superior quality fresh ingredients, authentic recipes and handmade fresh dough that they guarantee their customers variety and a true traditional Italian experience while still providing fantastic value. This is promise to you and why Sarpino's Pizzeria has grown to over 250 locations worldwide.
Whether you are working late at the office, or busy driving the kids around to their sports practices, you should always have a choice of a variety of fresh, healthy and authentic dishes delivered right to your home or office.
Sarpino's was created in response to the consumers' demand for greater freshness, quality, authenticity and most of all, a variety in their fast food alternatives. They offer you an alternative to the typical, heavily processed fast food. It is through their fresh ingredients, daily in-store handmade dough, and freshly made pizza sauce, all with authentic recipes that they guarantee variety from their home to yours.
Menu Items:
Double Pepperoni Pizza (Price $10.90)
BBQ Chicken (Price $10.90)
Pepperoni & Mushroom (Price $10.90)
Pesto Veggie (Price $10.90)
Location: 4 Hillview Rise #01-03 Hillv2, Singapore 667979 Singapore
Contact: +65 6636 3636
Website: Website Link Here
---
Have a Place to Recommend?
Your contribution is valuable to us! Are there any outstanding businesses that you believe should be added to our list? If so, please send your recommendations to us at [email protected]. Tropika Club will review your suggestions and update the list accordingly. Thank you for your help in making our list of businesses as comprehensive and accurate as possible.
---
Meanwhile, Check out Tropika Club's Ecosystem of Websites

Tropika Club Magazine – Tropika Club Magazine is a Singapore-based publication that features articles on a wide range of topics with a focus on local businesses and content for the region. The magazine emphasizes supporting local businesses through its #SupportLocal initiative, which includes coverage of everything from neighborhood hawker stalls to aesthetic clinics in town. In addition to highlighting local businesses, Tropika Club Magazine also covers a variety of local content, including beauty, lifestyle, places, eats, and what's on in Singapore and the Asia Pacific region.
Tropika Club Deals – Tropika Club Deals is a leading online deals and voucher shopping site in Singapore, offering amazing discounts on beauty, wellness, and fitness products and services. It's the perfect platform for customers who want to discover the best deals without having to commit to a specific appointment date and time. These deals are available at major beauty stores, facial salons, hair salons, and other brands in Singapore, with no minimum spend required. Choose from guaranteed discounted deals in the categories of hairstyling, hair removal, facial & aesthetics, body slimming, brows & lashes, nails & makeup, massage & spa or fitness & wellness. Tropika Club Deals is also ideal for customers who want to buy vouchers as gifts or to use for the future. So whether you're looking to save money on your next haircut or want to treat yourself to a relaxing massage, Tropika Club Deals has got you covered with the best voucher and coupon deals in Singapore!