What to Eat at Marina Bay Singapore
Singapore is a food paradise, and Marina Bay is no different. With so many options, it can be hard to decide what to eat. Here are some suggestions to help you make the most of your dining experience in Marina Bay. If you're looking for something quick and easy, stop by one of the many hawker stalls. You'll find all sorts of Singaporean staples like chicken rice, laksa, and nasi lemak.
---
#1 – Spago Dining Room by Wolfgang Puck
Introduction: Relax at this vibrant spot by the waterfront while indulging in traditional British fare like Fish & Chips, Beef Wellington and classic roasts. Its decor – a blend of vintage and modern – is complemented by music piped through concealed speakers.
Lounge by the al fresco bar with a classic or creative cocktail, or choose from the restaurant's extensive collection of wines. Come weekends, treat yourself to brunch options including the English Breakfast, Eggs Benedict, Buttermilk Pancakes and more.
Menu Items:
Beef Wellington, truffle brie mashed potato mixed leaves salad, red wine jus (Price $160)
Fish & chips, mushy peas, tartar sauce (Price $36)
Mixed marinated olives (Price $7)
Chocolate fondant, salted caramel ice cream (Price $20)
Location: L57, Sands SkyPark, Hotel Tower 2
Contact: +65 6688 9955
Website: Website Link Here
---
#2 – Jade
Introduction: Jade offers diners authentic Chinese cuisine of exceptional quality and warm hospitality, amply earning for itself the reputation of its precious gemstone namesake. With its revamp in 2017, the restaurant upped the ante by unveiling a more focused culinary direction by Executive Chinese Chef Leong Chee Yeng and new interiors, enhancing the dining experience for connoisseurs.
The 120-seat establishment, featuring two private rooms and two partitioned areas, is beautifully appointed in a colour palette reflecting the lustre of jade, specially commissioned wallpaper and evocative overhead lantern lighting among other exquisite design elements. Housed within the historic and beautifully conserved The Fullerton Hotel Singapore, itself a National Monument, Jade represents a fusion of heritage, design, culture, and exquisite dining that is unique to the Singapore culinary scene.
Menu Items:
Roasted Honey-glazed Iberico Pork (Price $38)
Mini Buddha Jumps Over the Wall (Price $98 per person)
Hot and Sour Soup, Diced Seafoods (Price $18 per person)
Cream of Mango, Sago, Lime Jelly (Price $14 per person)
Location: 1 Fullerton Square, Singapore 049178
Contact: +65 6877 8188
Website: Website Link Here
---
---
#3 – Cut by Wolfgang Puck
Introduction: CUT by Wolfgang Puck's first Asian outpost can be found at Marina Bay Sands Singapore. The critically acclaimed steak restaurant features a comfortably modern dining room designed by esteemed hospitality designer Tony Chi. The menu presents a contemporary twist on the classic steak restaurant, featuring the world's finest meats, poultry, and seafood, all complemented by house-made sauces and delectable sides. An extensive international wine list offers more than 500 outstanding selections. CUT is proud to have received a One Star rating in Singapore's first edition of the Michelin Guide, in 2016.
Menu Items:
Prime Sirloin "Steak Tartare"
Maryland Blue Crab Cake
Austrian Oxtail Bouillon
Kaluga Caviar 30g
Location: 2 Bayfront Avenue, Suite B1-71, Singapore
Contact: +65 6688 8517
Website: Website Link Here
---
_

Read Also:
---
#4 – Le Noir Bar & Lounge
Introduction: Le Noir offers a full food, drinks & live entertainment experience while enjoying spectacular views of the Singapore River.
Located along the promenade of the iconic Marina Bay Sands, the venue features a unique blend of wood, marble and touches of gold; emanating in a sophisticated yet cosy atmosphere that is perfect for any occasion.
Wine, dine and dance the night away, with a delectable variety of western fare including our must-try lava cheese wagyu burger and savoury crab cakes; delicious signature cocktails, and a line-up of live performances from talented local and international artists.
By day, Le Noir is a great space to hang out with friends and refuel over a hearty brunch or pre-theatre dinner and drinks. By night, Le Noir transforms into the ultimate spot to unwind or rev up for a uniquely fun experience.
Menu Items:
Veggie Bowl (Price $18)
Chicken Bowl (Price $20)
Fried Chicken Burger (Price $20)
Cheese Fries (Price $12)
Location: 2 Bayfront Avenue, #01-84 The Shoppes at Marina Bay Sands Singapore, Singapore 018972
Contact: +65 8684 2122
Website: Website Link Here
---
#5 – The Courtyard
Introduction: Located in the heart of the historic Fullerton Building, The Courtyard is a timelessly elegant setting for leisure dining and the daily ritual of English afternoon tea.
The Courtyard's Traditional Afternoon Tea experience stays true to the English ritual with a classic assortment of finely cut sandwiches and delicate pastries. On selected days, a harpist enchants the high-ceiling atrium with melodious tunes.
Enjoy a round of storied teatime staples, from the simple yet elegant cucumber sandwich, favored by aristocrats in the Victorian era, to the distinctive Battenberg Cake — a quintessentially English dessert, created in 1884 as the royal wedding cake for Princess Victoria, granddaughter of Queen Victoria, and Prince Louis of the Battenberg family.
Menu Items:
Heirloom Tomatoes & Burrata Cheese (Price $22)
Cavenagh Salad (Price $28)
Grilled Wagyu Beef Burger (Price $38)
Nasi Goreng Kampung (Price $30)
Location: 1 Fullerton Square, Singapore 049178
Contact: +65 6877 8911
Website: Website Link Here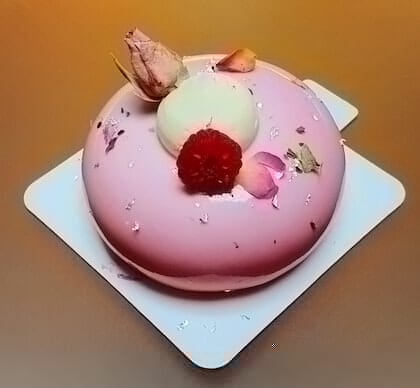 ---
---
#6 – LeVeL33
Introduction: LeVeL33 offers guests a unique dining experience and ambience. The ContemBrewery cuisine developed by Executive Chef Jake Kowalewski has integrated the beer brewing elements into the food, creatively using the different beers and beer ingredients, and taking inspiration from the beer brewing processes itself.
Menu Items:
Spent Grain Valrhona Chocolate Tart (Price $15)
IPA Crème Caramel (Price $15)
Tiramisu (Price $15)
White Chocolate & Matcha Mousse (Price $15)
Location: 8 Marina Boulevard #33-01 Marina Bay Financial Centre Tower 1 Singapore 018981
Contact: +65 6834 3133
Website: Website Link Here
---
#7 – Palm Beach Seafood Restaurant
Introduction: Palm Beach Seafood Restaurant is perennially ranked among the city's Most Popular list, and has garnered various awards including Outstanding Service, Chef of the Year, Top 10 Best Dish from Singapore Tourism Board, Singapore Tatler and other noteworthy food blogs.
Menu Items:
Air Flown Pacific Oysters
Lobster Porridge
Honey Tangy
Black Sauce Prawn
Location: #01-09, One Fullerton, 1 Fullerton Road Singapore 049213
Contact: +65 6336 8118
Website: Website Link Here
---
#8 – La Brasserie
Introduction: Located in the heart of the historic Fullerton Heritage precinct, La Brasserie serves local and international specials including classic French bistro favorites in a sleek modern setting alongside panoramic views of the Marina Bay waterfront. With two spacious salons and a private room, all with 10-meter-high windows, and an al fresco terrace, it is an ideal choice for business lunches, intimate dinners, and weekend brunch.
La Brasserie's Cake Boutique, located at its entrance, promises delicious moments for sharing or a well-deserved treat for oneself. Choose from a selection of cakes and pastries freshly crafted by our Pastry Chefs using only the finest ingredients. Enjoy the enticing creations with coffee or tea in La Brasserie or have them packed to go as a spontaneous and very special indulgence.
Menu Items:
TRADITIONAL ONION SOUP (Price $24)
CHAMPIGNON & TRUFFLE (V) (Price $26)
U.S. PRIME BEEF TENDERLOIN 200g (Price $98)
CLOTTED CRÈME CARAMEL (Price $16)
Location: 80 Collyer Quay, Singapore 049326
Contact: +65 6597 5288
Website: Website Link Here
---
#9 – SweetSpot
Introduction: Swing by the all-new flagship outlet at ArtScience Museum, featuring a wholesome menu that's created with your wellness in mind, as well as a greater awareness of the planet we call home.
Don't forget to check out our daily selection of artisan breads, cakes, and tarts. And while you're here, why not explore an exhibition or two for your regular dose of art?
Menu Items:
FROZEN YOGHURT (Price $3)
ETTE TEA (Price $5)
MOSANCO TEA (Price $6)
NUTTY BANANA (Price $10)
Location: 6 Bayfront Avenue ArtScience Museum, Lobby, 018974
Contact: +65 6688 5555
Website: Website Link Here
---
#10 – Rise Restaurant
Introduction: Welcome to RISE Restaurant, a celebration of Southeast Asia's rich and diverse food culture, where time-honoured recipes have been elevated with the finest ingredients. Journey through Singapore, Malaysia, Thailand and Vietnam with signature dishes such as Ayam Buak Keluak, Singapore Chilli Crab, Thai Green Curry with Chicken, Australian Wagyu Beef Cheek Rendang and freshest daily free-flow seafood from sustainable sources.
Menu Items:
Australian Beef Cheek Rendang
Butter Chicken
Ayam Buah Keluak
Singapore Chilli Crab
Location: Lobby, Hotel Tower, 1 Bayfront Ave, 018972
Contact: +65 6688 5525
Website: Website Link Here
---
Have a Place to Recommend?
Your contribution is valuable to us! Are there any outstanding businesses that you believe should be added to our list? If so, please send your recommendations to us at [email protected]. Tropika Club will review your suggestions and update the list accordingly. Thank you for your help in making our list of businesses as comprehensive and accurate as possible.
---
Meanwhile, Check out Tropika Club's Ecosystem of Websites

Tropika Club Magazine – Tropika Club Magazine is a Singapore-based publication that features articles on a wide range of topics with a focus on local businesses and content for the region. The magazine emphasizes supporting local businesses through its #SupportLocal initiative, which includes coverage of everything from neighborhood hawker stalls to aesthetic clinics in town. In addition to highlighting local businesses, Tropika Club Magazine also covers a variety of local content, including beauty, lifestyle, places, eats, and what's on in Singapore and the Asia Pacific region.
Tropika Club Deals – Tropika Club Deals is a leading online deals and voucher shopping site in Singapore, offering amazing discounts on beauty, wellness, and fitness products and services. It's the perfect platform for customers who want to discover the best deals without having to commit to a specific appointment date and time. These deals are available at major beauty stores, facial salons, hair salons, and other brands in Singapore, with no minimum spend required. Choose from guaranteed discounted deals in the categories of hairstyling, hair removal, facial & aesthetics, body slimming, brows & lashes, nails & makeup, massage & spa or fitness & wellness. Tropika Club Deals is also ideal for customers who want to buy vouchers as gifts or to use for the future. So whether you're looking to save money on your next haircut or want to treat yourself to a relaxing massage, Tropika Club Deals has got you covered with the best voucher and coupon deals in Singapore!