What to Eat at Kampong Glam Singapore
Kampong Glam is a neighbourhood in Singapore that is known for its Malay and Muslim culture. Kampung Glam is a historic neighborhood located in the heart of Singapore. The area is known for its vibrant and colorful streets, as well as its unique blend of cultures. In recent years, Kampung Glam has become one of the trendiest areas in Singapore, with a number of hip bars, cafes, and restaurants. If you're looking for an authentic Singaporean experience, Kampung Glam is the place to be. There are many restaurants and food stalls in the area that serve traditional Malay food. If you're visiting Kampong Glam, here are some of the best places to eat.
---
#1 – Nan Hwa Chong Fish Head Steamboat
Introduction: They are the oldest Fish Head Steamboat Restaurant in Singapore!
For everyone who desires to recapture the nostalgia of families and friends bonding over a traditional steamboat meal, the FishBoat is the oldest and most authentic eating house in Singapore.
Unlike other contemporary gas-stove steamboat eatery, every steamboat at FishBoat is heartily prepared with ember- charcoal boiling soup, the freshest fish and quality ingredients with the original recipe passed on since 1927. Coupled with their warm service and casual ambience, it is the place is to create an autumnal dining experience.
Menu Items:
Set Meals – Hojiak Set | Baojiak Set $49.90 – $79.90
Fried Fritters $8.00 – $16.00
Braised Pig Intestine $8.00 – $16.00
Braised Pig Trotter $8.00 – $16.00
Fried Shrimp Roll $10.00 – $20.00
Location: 812 North Bridge Road Singapore 198779
Contact: +65 6297 9319
Website: Website Link Here
---
#2 – Warong Nasi Pariaman
Introduction: A restaurant of Second-generation owners that continues to churn out homely platters of authentic Nasi Padang dishes from the humble kampong of Pariaman, Indonesia.
Menu Items:
Ayam Bakar Set – $11
Ayam Gulai Set – $8.25
Rendang Set – $8.25
Ikan Goreng Set – $8.25
Location: 738 North Bridge Rd, Singapore 198706
Contact: +65 6292 5898
Website: Website Link Here
---
---
#3 – Blanco Court Prawn Mee
Introduction: Serving traditional Prawn Noodles since 1928.
Menu Items:
Prawn Noodle – $5.90
Jumbo Prawn Noodle – $10.90
Pork Ribs Noodle – $5.90
Prawn & Pork Ribs Noodle – $5.90
Location: 243 Beach Road Singapore, Singapore Singapore 189754
Contact: +65 6396 8464
Website: Website Link Here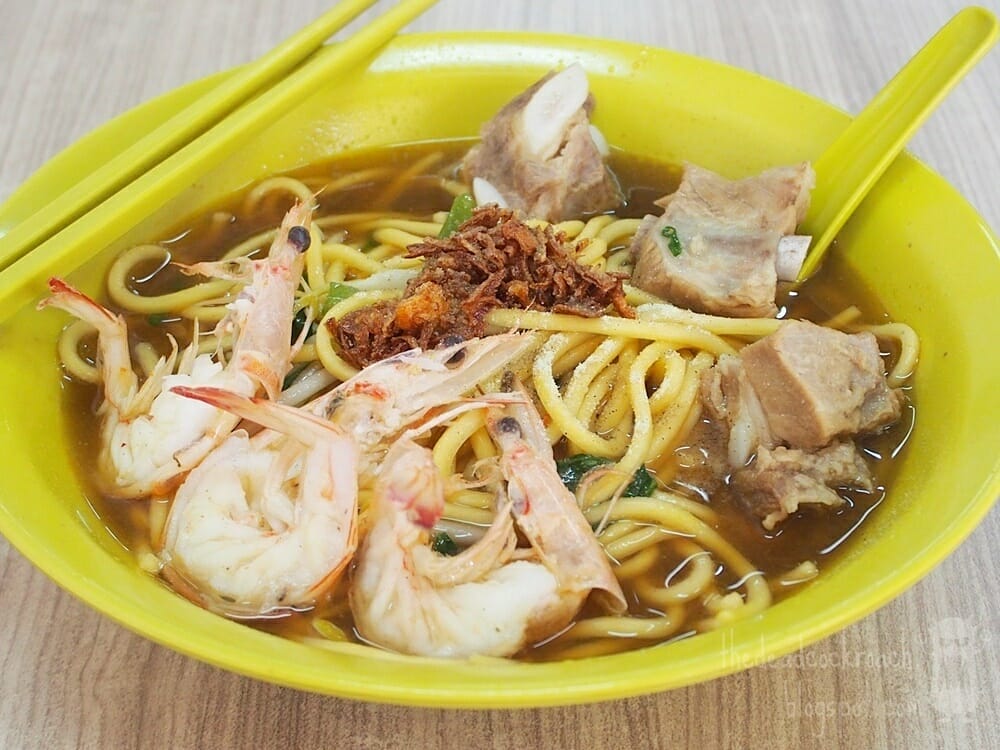 ---
_

Read Also:

Top 10 Hidden Places in Singapore You Didn't Know
---
#4 – Aloha Avenue
Introduction: One and only Hawaiian restaurant in Singapore!!!
Menu Items:
Salmon & Mango Hawaiian Roll – $24
Cobb Salad – S (1-2 pax) $9.50 / M (2-3 pax) $15
Pake Bowl – $20
Hawaiian Steak – $38
Spam Musubi – $10
Pineapple Fried Rice – $14
Location: 51 Haji Ln, Singapore 189244
Contact: +65 8010 1183
Website: Website Link Here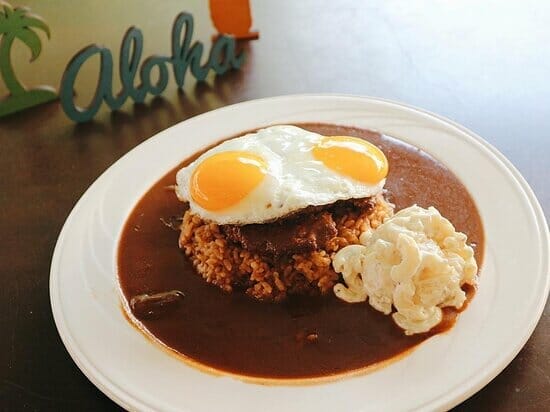 ---
#5 – Hajjah Mariam Café
Introduction: Thinking back on the moments of eating with her nine siblings while living in their kampung remains as an attachment in Ustazah Siti Mariam Rauf's heart. Even though food was shared while being served on a tray, it led to a harmonious. The food somehow tasted even better. Upon realizing the blessings of having a meal together Ustazah Siti Mariam did not hesitate to use the concept of eating a meal altogether as a group when she made a decision. Despite her age of 70 plus years, Ustazah Siti Mariam never fails to socialise with her customers regardless of different races or ages with her smile.
Menu Items:
Nasi Kerabu Duet Premium – $28
Nasi Sambal Goreng – $8.30
Lotong Kering – $8.30
Rojak Bandung – $6.30
Tahu Goreng – $ 5.80
Location: 743 North Bridge Road, Singapore 198711
Contact: +65 9062 0041
Website: Website Link Here
---
---
#6 – Bumbu Restaurant
Introduction: Bumbu is an antique-themed restaurant serving quality Thai-Indonesian food at affordable prices. It offers a comfortable dining experience for family and friends.
They aim to let their customers experience and appreciate Peranakan culture by immersing in the unique ambiance that they have created.
Being Halal-certified and vegetarian-friendly, Bumbu embraces diversity in diet choices, offering the perfect destination for groups with different dietary requirements.
Menu Items:
Bumbu Salad (Century Egg) $11.5
Crispy Kang Kong Salad (Contains Prawn & Chicken) $11.5
Thai Style Prawn Cake (4 pcs) $13.5
Ngoh Hiang (Spiced Chicken Roll) $13.5
Location: Blk 4, Queen's Road #02-101Singapore 260004
Contact: +65 6479 4075
Website: Website Link Here
---
#7 – Sa Tae Bak
Introduction: Japanese restaurant · Barbecue restaurant
Menu Items:
Edamame $4.2
Cold Tofu Century Egg $5.2
Grilled Ray Fin $6.2
Tatami Iwashi $6.2
Location:31 Bali Ln, Singapore 189867
Contact: +65 9727 5567
Website: Website Link Here
---
#8 – IndoBowl Singapore
Introduction:
IndoBowl is the first halal Indomie café in Singapore that serves authentic homestyle Indonesian dishes. Run by the team behind Royz et Vous, you'll be sure that quality is not compromised.
Conveniently located at Sultan Gate, IndoBowl is a 10-minute walk from Bugis MRT station. IndoBowl's menu ranges from a variety of rice and noodle dishes as well as desserts that will be sure to impress your family and friends.
Menu Items:
Sate Ayam Madura (set of 5) $8.9
Sate Ayam Madura (set of 10) $16.8
Sate Daging Madura(set of 5) $9.9
Sate Daging Madura (set of 10) $18.8
Location:39 SULTAN GATE, SINGAPORE 198487
Contact: +65 6291 7152
Website: Website Link Here
---
#9 – Blanco Court Fried Fish Noodles
Introduction:Visit Blanco Court Fried Fish Noodles for a delightful fish soup experience with freshly sliced bata
Menu Items:
Stea Fish Soup $5/6/10
Fried Fish Soup $5/6
Mixed Fish Soup $6
Fish Head Soup $5/6
Location: 325 Beach Road Singapore 199559
Contact: +65 9151 2401
Website: Website Link Here
---
#10 – Bhai Sarbat Singapore
Introduction: Serving thirsty passers-by since 1977, they've been called the 'No Name Teh Sarabat Stall' for a long time. Thanks to the support from taxi drivers who slowly brought in customers, the stall thrived without ever needing a name. That was until two years ago when the current name sticks.
Step into the queue at Bhai Sarbat to meet the owner Mohammad Asgar who is likely to prepare your drink of the day. From the jam-packed menu of old-school coffees and teas, there's no guessing that teh tarik is the most well-loved.
Menu Items:
Teh Halia $1.2
Teh Tarik $1.1
Teh O Limau $1.3
Location: No. 21 Bussorah Street Singapore, Singapore 119439
Contact: +65 8263 4142
Website: Website Link Here
---
Have a Place to Recommend?
Your contribution is valuable to us! Are there any outstanding businesses that you believe should be added to our list? If so, please send your recommendations to us at [email protected]. Tropika Club will review your suggestions and update the list accordingly. Thank you for your help in making our list of businesses as comprehensive and accurate as possible.
---
Meanwhile, Check out Tropika Club's Ecosystem of Websites

Tropika Club Magazine – Tropika Club Magazine is a Singapore-based publication that features articles on a wide range of topics with a focus on local businesses and content for the region. The magazine emphasizes supporting local businesses through its #SupportLocal initiative, which includes coverage of everything from neighborhood hawker stalls to aesthetic clinics in town. In addition to highlighting local businesses, Tropika Club Magazine also covers a variety of local content, including beauty, lifestyle, places, eats, and what's on in Singapore and the Asia Pacific region.
Tropika Club Deals – Tropika Club Deals is a leading online deals and voucher shopping site in Singapore, offering amazing discounts on beauty, wellness, and fitness products and services. It's the perfect platform for customers who want to discover the best deals without having to commit to a specific appointment date and time. These deals are available at major beauty stores, facial salons, hair salons, and other brands in Singapore, with no minimum spend required. Choose from guaranteed discounted deals in the categories of hairstyling, hair removal, facial & aesthetics, body slimming, brows & lashes, nails & makeup, massage & spa or fitness & wellness. Tropika Club Deals is also ideal for customers who want to buy vouchers as gifts or to use for the future. So whether you're looking to save money on your next haircut or want to treat yourself to a relaxing massage, Tropika Club Deals has got you covered with the best voucher and coupon deals in Singapore!