Where to Get RF Microneedling Facials in Singapore: 10 Top-Rated Clinics and Spas
No Time to Read? Here's a Snappy Summary of This Article
RF Microneedling: A facial treatment that combines radiofrequency energy and microneedling to stimulate collagen production and improve skin texture.
Benefits: RF microneedling can help with acne scars, wrinkles, sagging skin, enlarged pores, pigmentation, and more.
Procedure: A numbing cream is applied before tiny needles create micro-injuries on the skin and deliver RF energy to the deeper layers.
Recovery: The skin may be red and swollen for a few days after the treatment, but it will heal gradually. Sunscreen and moisturizer are recommended.
Results: The results may vary depending on the individual's skin condition and the number of sessions. Generally, the results are visible after 2-4 weeks and last for 6-12 months.
Where to get it: There are many clinics and spas in Singapore that offer RF microneedling facials, such as Wellaholic, The Clifford Clinic, MODE Aesthetics, and more.
Introduction
Looking for that age-defying glow and radiant skin without going under the knife? You're in the right place. RF Microneedling facials are the talk of the town, and for good reason! This non-invasive treatment combines the goodness of traditional microneedling with the skin-tightening benefits of radiofrequency energy. It's a one-two punch for rejuvenation, offering you a minimally invasive way to refresh your complexion and combat signs of aging. In the urban beauty haven that is Singapore, a myriad of top-rated clinics and spas offer this cutting-edge treatment. But let's face it, with so many options, finding the perfect spot can be overwhelming.
So, whether you're a seasoned skincare aficionado or a newbie dipping your toes into advanced treatments, we've got your back. In this article, we've curated a list of 10 top-rated clinics and spas in Singapore where you can get your RF Microneedling facials done by the pros. Get ready to bring out the notepads and clear some space on your calendar, because we're about to dive into the crème de la crème of skin-transforming experiences in the Lion City. Keep scrolling to find out where you can get that dreamy, Insta-worthy glow.
---
#1 – Wellaholic
Introduction:
Wellaholic's Gold RF Microneedling and Microneedling facials are game-changers in the realm of advanced skincare treatments. Designed for those who seek effective, long-lasting results, these facials use cutting-edge technology combined with evidence-based techniques. The Gold RF Microneedling treatment goes beyond conventional microneedling by incorporating radiofrequency to stimulate collagen production, thereby offering both immediate and progressive results in skin tightening, pore reduction, and overall rejuvenation. The traditional Microneedling facial, on the other hand, employs fine needles to create micro-injuries in the skin, which triggers the body's natural healing process and boosts collagen and elastin production. Both treatments are meticulously executed by Wellaholic's team of highly trained and experienced specialists, ensuring safety, effectiveness, and a customized experience that empowers clients to attain their desired skincare results.
For Gold RF Microneedling, prices start from $239 per session for a 12-session plan. Or pay $269 for a single session.
For the normal microneedling (without RF), prices start from $149 per session for a 12-session plan. Or pay $179 for a single session of microneedling. Prices are nett with no extra charges.
Type of Services:
Hair Removal
Body Shaping
Hair Regrowth
Tech Facials
Teeth Whitening
Location:
16M Penhas Rd, level 2, Singapore 208180
Contact: 6816 8038
Website: Website Link Here
---
#2 – One Face Clinic
Introduction:
One Face Clinic was founded by Dr. David Ng Cheow Hua, who graduated with a medical degree from the National University of Singapore in 2004; is accredited by the Singapore Medical Council for medical aesthetics procedures; and has performed over 30,000 laser treatments for pigmentation.
Their team of doctors and trained aestheticians is fully dedicated to patients affected by melasma because they view it as one of the most challenging skin pigmentations to heal. They provide comprehensive treatments to keep melasma under control.
They are 100% focused on serving patients from all walks of life who are troubled by chronic or aesthetic skin conditions that affect the face eg. melasma and acne, etc.
Type of Services:
Skin Laser Treatments
Clinical Facials
Fillers and Botox
Location:
1 Tras Link, #02-01 Orchid Hotel, Singapore 078867
Contact: 6222 2262
Website: Website Link Here
---
---
#3 – Ozhean Zoey Medical & Aesthetic Clinic
Introduction:
Since 2015, they have transformed 20,000 faces. They aim to continue to do so in Singapore. More than 80% of their skin programs are repeat and satisfied customers. Many of their customers have achieved flawless poreless radiant skin through their program. It is their mission to transform lives one face at a time. Every skin has its own unique beauty and features. It is impossible to treat all skin in a singular way – with a single laser machine or protocol. In fact, with a single laser treatment, the results are not just incomplete but when excessive energy or excessive treatment sessions are given, it can cause unnecessary skin complications such as PIH.
At Ozhean Zoey, Dr. Twoon believes that every patient deserves a personalized plan. As an advocate for natural beauty, Dr. Twoon prides himself on his ability to help his patients achieve a more confident, youthful, and rejuvenated self through state-of-the-art aesthetic enhancements. His area of interest includes skin firming, anti-aging, acne scar and pores treatment, and skin boosters.
They make you feel beautifully confident by providing tailored solutions for your aesthetic needs. They are committed to your care by offering professional advice on treatments that will work for your skin but also ensure you feel comfortable throughout the process.
Type of Services:
LDM Treatments
Agnes Acne Treatments
Fat Freezing
HIFU
Shockwave RF
Quadralase and more
Location:
111 Somerset Rd, #04-10 TripleOne Somerset, Singapore 238164
Contact: 6235 4534
Website: Website Link Here
---
---
#4 – Om Aesthetics Clinic
Introduction:
Om Aesthetics Clinic was founded by Dr. Neil Pawar, who is one of the very few certified aesthetic doctors in Singapore with a Board Certification in Aesthetic Medicine from the American Academy of Aesthetic Medicine. He has always been passionate about aesthetics and anti-aging treatments since studying medicine. He also has a research background in aging-related diseases, such as Alzheimer's Disease. He specializes in face lifting, face slimming, and anti-aging treatment.
The clinic has received excellent ratings and reviews from its customers, who praised Dr. Neil's expertise, sincerity, gentleness, and professionalism.
Type of Services:
Secret RF Duo
Ultraformer 3 HIFU
Pico Lasers
Ellansé Dermal Fillers
BTX Dysprt
Fillers and more
Location:
111 Somerset Rd, #03-14 TripleOne Somerset, Singapore 238164
Contact: 8894 7314
Website: Website Link Here
---
#5 – The Clifford Clinic
Introduction:
Having healthy skin does not just make us look good, but also feel good. However, things like acne, pigmentation, skin laxity, and hair loss can get in the way of achieving flawless skin. Despite the plethora of aesthetic procedures and treatments available today, not all of them will deliver results for you. This is why picking the best aesthetic clinic in Singapore requires you to consider a range of factors. Things like your specific skin condition and type, your desired results and expectations, as well as the aesthetic doctor's ability and skills all come into play.
The best aesthetic doctors know that having good skin and appearance can empower and instill confidence in anyone, actively listen to your concerns, and propose solutions on the suitable types of aesthetic services available before administering the treatment. As a one-stop aesthetic clinic in Singapore, they offer scientifically backed solutions and customized treatments that are based on your unique skin type and needs. Starting with a thorough consultation of your needs and assessing your suitability for treatment, their doctors will work with you to design a tailored treatment plan for the best possible results.
With a broad array of aesthetic treatments offered, The Clifford Clinic aims to be your top aesthetic clinic of choice when it comes to looking your absolute best. Possessing decades of experience in aesthetic treatments, their doctors are well-versed in a wide range of aesthetic procedures for the skin, eyes, body, hair, and face. You can count on them to deliver treatments that are safe, reliable, and results-driven to unveil a more confident and radiant you.
Type of Services:
Infini Fractional RF Treatment
Fraxel Dual Laser
Face Lift with Thermage CPT
Coolsculpting Fat Freezing Treatment
Hair Transplant Surgery (FUE)
Hormone Replacement Therapy (HRT) and more
Location:
50 Raffles Pl, #01-01 The Clifford Clinic, Singapore Land Tower, Singapore 048623
Contact: 6532 2400
Website: Website Link Here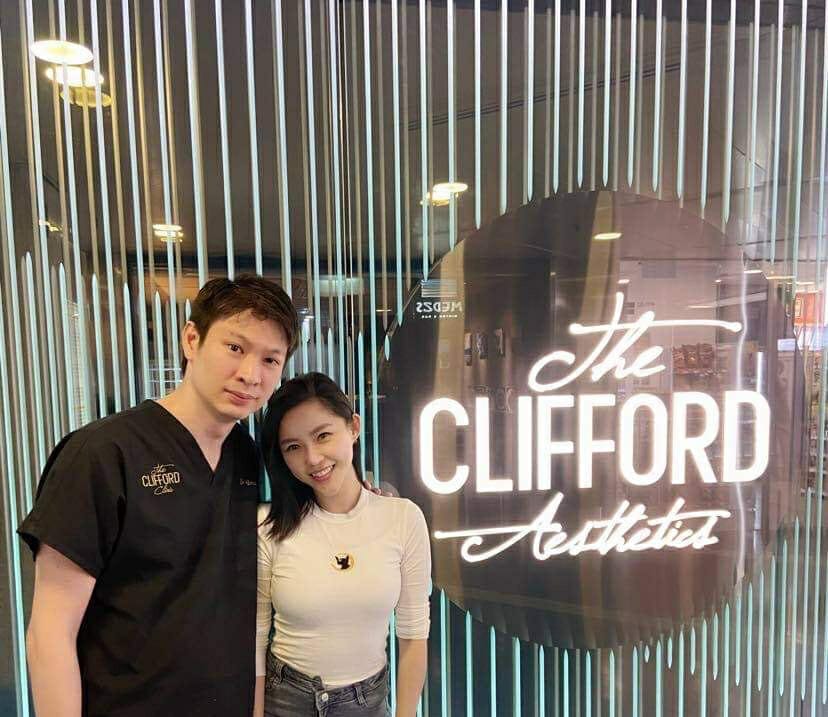 ---
#6 – Halley Medical Aesthetics
Introduction:
Halley Medical Aesthetics is an aesthetic clinic that was founded by Dr. Terence Tan in 2013. Dr. Terence Tan is a medical doctor who obtained his Bachelor of Medicine, Bachelor of Surgery, and Master of Medicine (Surgery) from the National University of Singapore (NUS). He also obtained his surgical qualifications with the Royal College of Surgeons of Edinburgh in 2003. He has been involved in research, particularly on the use of CoolSculpting for body contouring, and has presented his findings in international meetings. He has also been a speaker and advisor for various pharmaceutical companies and medical aesthetic boards.
Halley Medical Aesthetics strives to deliver the results expected from doctor-grade aesthetic technologies and medical aesthetic services.
Type of Services:
Ultherapy
CoolSculpting
Laser treatments
Dermal fillers
Threadlift
Sculptra and more
Location:
277 Orchard Rd, #03-15, Singapore 238858
Contact: 6737 8233
Website: Website Link Here
---
_

Read Also:

Top 18 Best Microneedling Specialists in Singapore

_
---
#7 – Dermstetiq Clinic
Introduction:
Under the leadership of Founder and Medical Director, Dr. Tan Hui Suan, they are committed to the highest standards in aesthetic medicine and offer a comprehensive range of premium, clinically proven aesthetic treatments and medical grade facials that feature clinical skincare ingredients based on science that are safe and effective.
They deliver personalized results and oriented solutions by leveraging FDA-approved technologies for skincare and medical expertise to address their clients' beauty and aesthetic needs, in a safe and comforting setting, with no pain and minimal downtime.
Type of Services:
Skincare and Facial Treatments
Body Treatment
Hair Loss Management
Weight Loss Solutions
Location:
1 Orchard Blvd, #11-09 Camden Medical Singapore, Singapore 248649
Contact: 9105 7883
Website: Website Link Here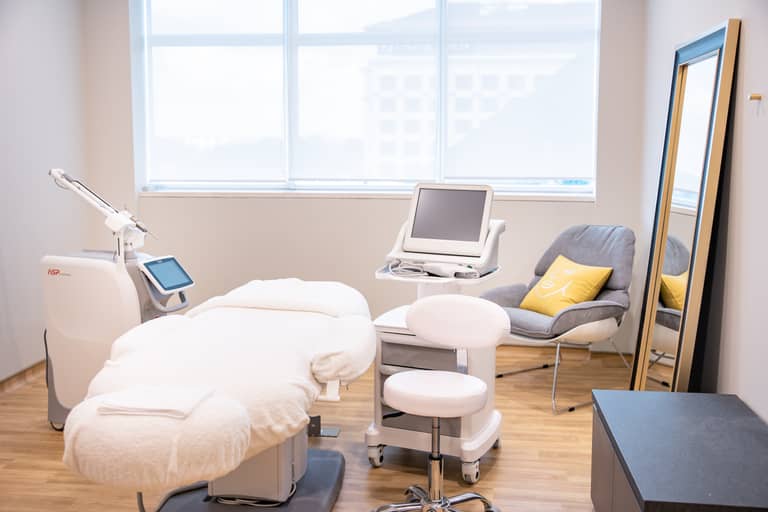 ---
#8 – MODE Aesthetics
Introduction:
MODE Aesthetics delivers award-winning results with innovative treatments ensuring 100% customer satisfaction with quality assurance. They believe that customer satisfaction is key to success. Only high-quality aesthetic equipment and products are used to ensure that customers receive the best treatments possible. All equipments are FDA-approved & CE Certified to ensure proven results without compromising on safety.
The MODE Aesthetics outlets are also strategically selected for convenience, just a stone's throw away from MRT stations, without compromising on privacy. The transitional designs of the outlets give customers the ultimate pampering experience to relax, refresh, and recharge during treatments.
Everyone is made differently and that's why at MODE Aesthetics, all the treatments are meticulously customized and crafted for each individual by using the latest equipment & technologies.
Type of Services:
Slimming
Hair Removal
Teeth White
Laser Facial
Location:
176 Orchard Rd, #03-33 The Centrepoint, Singapore 238843
Contact: 6737 4964
Website: Website Link Here
---
#9 – Lux Medical Aesthetic Clinic
Introduction:
Founder and Medical Director of Lux Medical Aesthetic Clinic, Dr. Kellyn Shiau, strongly believes that good skin and appearance empower and instill confidence.
Lux Medical Aesthetic Clinic was created for this main purpose: to create and maintain good skin with natural but beautiful facial enhancements.
They are passionate about what they do and they care about the finest detail for you. At Lux Medical Aesthetic Clinic, quality, hygiene, and safety are their utmost priorities. Their team of dedicated and trained professionals understands your needs and strives to deliver the highest standards of medical care to help you achieve elegant, youthful, and natural beauty.
Type of Services:
Face Contouring Services
Skin Treatment Services
Body Contouring Services
Facelift Services
Hair Removal Services
Eyes Services
Location:
8 Sinaran Dr, #06-15 Novena Specialist Center, Singapore 307470
Contact: 6815 9922
Website: Website Link Here
---
#10 – CeleVenus Wellness & Aesthetic Clinic
Introduction:
CeleVenus Wellness & Aesthetic Clinic was founded in 2007 by Dr. Dylan Chau, an internationally known Sculptra® trainer for doctors. The clinic offers a wide range of cosmetic and wellness services for various parts of the body, such as the face, neck, eyes, hair, and scalp.
The clinic has a team of experienced and friendly staff who will provide you with the best service and care. The team consists of people who have the nicest and warmest hearts, who inherently have good work ethics, integrity, and honesty, who largely have been in the service industry for decades with the majority of them previously from the airline industry, who have been friends and worked together for decades, and who have the interests of people at heart and doing what is righteous. The clinic also has many reasons why thousands of patients chose them, still choosing to stay with them and also continue to refer their families and friends to them. Some of their patients have been somewhere else before coming to them.
Type of Services:
Sculptra
Thread Lifting
Rejuran Skin Healer
Skin Pigment / Uneven Skin Tone
Open Pores / Scars
Acne / Comedones and more
Location:
391B Orchard Road #16-03/04 Ngee Ann City Tower B, 238872
Contact: 6410 9621
Website: Website Link Here
Conclusion
These clinics and spas have gained a good reputation for their RF Microneedling services. However, it's essential to schedule consultations with them to discuss your specific skincare needs and concerns. This will help you determine which clinic is the best fit for you.
Remember, the effectiveness of RF Microneedling can vary depending on your skin type and the expertise of the professionals performing the treatment. It's crucial to choose a reputable clinic that uses the latest technology and has experienced practitioners.
In conclusion, Singapore offers a variety of top-rated clinics and spas where you can get RF Microneedling facials to rejuvenate your skin. Each of these establishments has its unique approach and expertise in providing this treatment. To make an informed decision, consult with the practitioners, and choose the one that aligns with your skincare goals and preferences. With the right clinic, you can achieve smoother, firmer, and more youthful-looking skin through RF Microneedling.
For more beauty and skincare insights, be sure to check out Tropika Club Magazine's website, where you'll find in-depth reviews, recommendations, and the latest trends in the world of beauty and wellness. They are your go-to source for all things related to self-care and enhancing your natural beauty.
Frequently Asked Questions (FAQ)
Q: What is RF Microneedling and how does it work?
A: RF Microneedling combines microneedling with radiofrequency energy to stimulate collagen production and improve skin texture. It works by delivering controlled heat through tiny needles, promoting skin rejuvenation.
Q: Are RF Microneedling facials suitable for all skin types?
A: RF Microneedling is generally safe for most skin types, but it's essential to consult with a skincare professional who can assess your specific needs and determine if it's suitable for your skin.
Q: Is RF Microneedling painful, and is there downtime?
A: Most individuals tolerate RF Microneedling well with minimal discomfort. You may experience some redness and mild swelling immediately after the treatment, but downtime is usually short, and you can resume regular activities within a day or two.
Q: How many sessions of RF Microneedling are recommended for visible results?
A: The number of sessions required varies depending on your skin concerns and the clinic's recommendations. Typically, a series of 3-5 sessions spaced several weeks apart is recommended for noticeable improvements.
Q: What are the potential benefits of RF Microneedling facials?
A: RF Microneedling can help reduce fine lines and wrinkles, improve skin texture, minimize acne scars, and tighten loose skin. It's a versatile treatment that can address various skin care concerns.
Q: Where can I find top-rated clinics and spas for RF Microneedling facials in Singapore?
A: You can discover some of the best clinics and spas offering RF Microneedling facials in Singapore in our blog post Where to Get RF Microneedling Facials in Singapore: 10 Top-Rated Clinics and Spas. These establishments are known for their expertise and quality treatments in the field of RF Microneedling.
---
Have a Place to Recommend?
Your contribution is valuable to us! Are there any outstanding businesses that you believe should be added to our list? If so, please send your recommendations to us at [email protected]. Tropika Club will review your suggestions and update the list accordingly. Thank you for your help in making our list of businesses as comprehensive and accurate as possible.
---
Meanwhile, Check Out Tropika Club's Ecosystem of Websites
Tropika Club Magazine – Tropika Club Magazine is a Singapore-based publication that features articles on a wide range of topics with a focus on local businesses and content for the region. The magazine emphasizes supporting local businesses through its #SupportLocal initiative, which includes coverage of everything from neighborhood hawker stalls to aesthetic clinics in town. In addition to highlighting local businesses, Tropika Club Magazine also covers a variety of local content, including beauty, lifestyle, places, eats, and what's on in Singapore and the Asia Pacific region.
Tropika Club Deals – Tropika Club Deals is a leading online deals and voucher shopping site in Singapore, offering amazing discounts on beauty, wellness, and fitness products and services. It's the perfect platform for customers who want to discover the best deals without having to commit to a specific appointment date and time. These deals are available at major beauty stores, facial salons, hair salons, and other brands in Singapore, with no minimum spend required. Choose from guaranteed discounted deals in the categories of hairstyling, hair removal, facial & aesthetics, body slimming, brows & lashes, nails & makeup, massage & spa or fitness & wellness. Tropika Club Deals is also ideal for customers who want to buy vouchers as gifts or to use for the future. So whether you're looking to save money on your next haircut or want to treat yourself to a relaxing massage, Tropika Club Deals has got you covered with the best voucher and coupon deals in Singapore!