Top 10 Slimming Centres in Downtown Singapore [2021 Edition]
Top 10 Most Recommended Weight Loss Centres in Downtown Singapore
Whether rain or shine, COVID-19 or otherwise, we are all trying our best to stay in shape. A great slender body not only helps boost your confidence, but also makes you more photogenic for your selfies. With so many weight loss centres and slimming salons in downtown Singapore offering attractive rates for their slimming, fat loss, weight reduction and fat burning programs, you are really spoilt for choice. Check out Tropika Club's top picks of the top body slimming, body contouring and weight loss centres around the city centre and downtown Singapore including Orchard, Somerset, City Hall, Bugis, Raffles Place, Tanjong Pagar and Novena areas. The best places for body contouring in Singapore are reviewed on a regular basis and is now updated for the 2021 edition. .
---
---
#1 Wellaholic
Introduction: Wellaholic's vision is to help their customers look their best with the best rates in Singapore. They offer a range of aesthetic services, including slimming treatments such as 360 advanced fat freeze, fat freeze, RF body sculpting, ultrasonic cavitation, laser lipo as well as stretch mark microneedling.
They also have a full range of aesthetic services including technology facials, microneedling, permanent hair removal, and teeth whitening. ​Wellaholic has seven outlets, at Tai Seng, Jurong East, Orchard, Kovan, Tg Pagar, Lavender and Bright Hill (their latest outlet). Wellaholic believes in offering quality services to their customers, with excellent customer service, transparent pricing and definitely no hard-selling.
Wellaholic Slimming Lab: Wellaholic Slimming Lab, located at Wellaholic (Lavender), is equipped with the latest cutting-edge weight loss and fat reduction equipment designed to accelerate their customers' fat loss goals. At the Slimming Lab, Wellaholic consultants plan a comprehensive 12-week slimming journey based on a 360 approach with active tracking, fat-reduction treatments, robust meal plans and diet supplementation to ensure guaranteed results in their clients' fat-loss and weight management objectives.
The Treatments:
The Slimming Lab is equipped with the technology and expertise to help customers through their weight management and fat loss objectives, with guaranteed results over the course of a 12-week period with our WellaShape 360 program.
The WellaShape 360 program, only available at the Slimming Lab costs from $665 per week for a 12-week regime, and includes the following:

12 weeks/sessions of 4 probes of WellaFreeze 360
12 weeks/sessions of 2 probes of Ultrasonic Cavi 360
12 weeks/sessions of 2 probes of WellaSculpt 360
12 weeks/sessions of 8 probes of Laser Lipo 360
12 weeks' supply of diet supplement plan (Fat Burner, Multivitamins and Probiotics)
12 week's supply of meal replacement plan
Weekly measurements of weight, obesity, lean body mass, subcutaneous fat, visceral fat, BMI, etc. with full body measurements
Online journey for easy customer access and tracking

Customer can also opt for a 1, 4 or 8 week WellaShape 360 regime.
WellaShape is Wellaholic's premium body contouring plan, which combines their WellaFreeze Fat Freeze with their WellaSculpt Body Sculpting with skin tightening. WellaShape™ is designed to help you get into your desired shape through best-of-breed body contour technologies in Singapore. Wellaholic uses fat freezing via WellaFreeze to freeze your fats, and state-of-the-art Radio Frequency via WellaSculpt to heat your subdermal tissues to tighten them and keep them taut. Use science to get in shape immediately.
Check them out at:
---
Discount Voucher Deals:
$279.00
Enjoy a session of at fat freeze at only $237.15 (15% discount) at Wellaholic.
Reduce between 14% to 28% of visible fat after each WellaFreeze™ Fat Freezing Session at Wellaholic.
Awarded "Best Body Firming & Sculpting" for WellaFreeze by Beauty Insider Spa & Salon Awards 2020.
Wellaholic is renowned for their exceptional customer service and no hard selling.
Purchase voucher and choose to use it at any of their multiple outlets island-wide.
$239.00
WellaSculpt Radiofrequency body sculpting uses advanced radio frequency technology to tighten loose and lax skin, accelerate cellulite improvement and enhance overall body contouring.
Wellaholic is renowned for their exceptional customer service and no hard selling.
Purchase voucher and choose to use it at any of their multiple outlets island-wide.
---
#2 Posh Wellness
Introduction: Posh Wellness was established in 1991, and provides spa, body, face and scalp therapies. Located at Marina Square, they have loyal customers even from the Royal Families. Posh Wellness believes in delivering consistent service excellence with the focus of quality over quantity.
The Treatment: Posh Wellness offers LPG Lipomassage. Cellulite is essentially a feminine phenomenon that is stubbornly unresponsive to physical exercise and slimming diets. Cellulite is caused by a build-up of fat in the adipocytes, and a retention of water in the surrounding areas – all of which lead to the "orange peel" appearance of the skin. However, LPG provides an effective solution to this phenomenon with Lipomassage. This patented slimming technique reactivates the fats release process (lipolysis) to erase localised fat and imperfections. LPG Roll's mechanical stimulation triggers deep biological responses: reactivation of fat release and collagen and elastin production.
Location: 6 Raffles Boulevard 02-314, 316 Marina Square, 315, Singapore 039594
Hotline: +65 6337 0226
---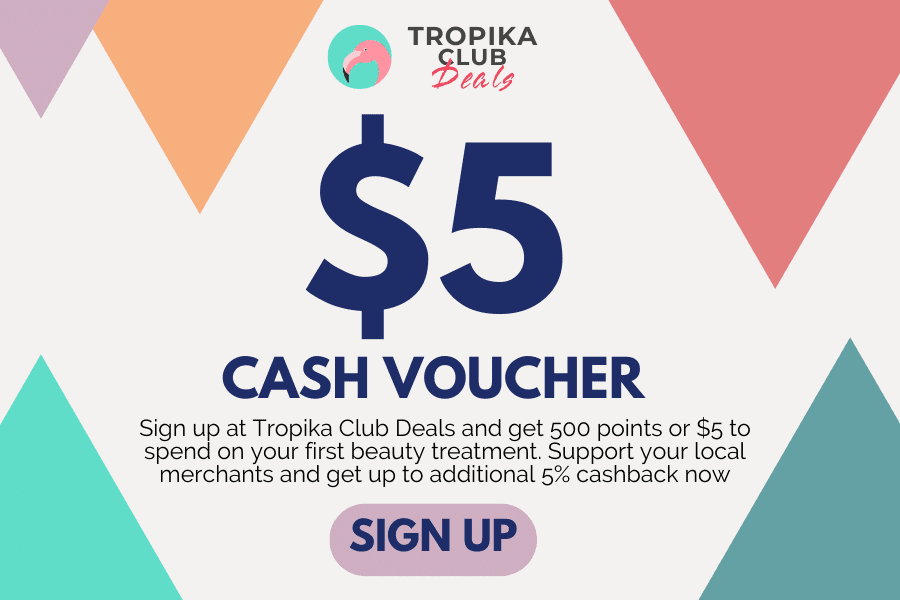 ---
#3 Nue Shape
Introduction: Nue Shape is designed as your trusted beauty salon committed to provide beauty and wellness services in Singapore. Staying beautiful and looking younger is what everyone wants to achieve and Nue Shape is here to help you achieve that. Nue Shape is a go-to place with its relaxing and cosy environment that will truly help you ease all the life's weariness and stress. Their aim is to offer the best, warm and inviting service to all our clientele. They offer an extensive selection of amazing beauty treatments including facial, slimming treatments, revitalising massage therapy and hair removal.
The Treatment: Nue Shape offers the Multi-Polar Radio Frequency (RF) with Pulsed Electro Magnetic Fields (PEMF). It penetrates deep into the skin tissues to stimulate collagen regeneration. It is best for skin tightening, cellulite reduction, and contouring of the body shape. This helps to target stubborn spots such as the tummy and love handles, as well as cellulite and stretch marks.
Check them out at:
---
#4 Absolute Skin
Introduction: Experience The Supernova Way at Pisces Wellness. Their proprietary treatments specifically target your concerns to give you effective results. That is borne out of a genuine passion and mission to provide the best treatment for beauty and wellness. They use a holistic approach to enable all their customers to achieve their ideal figure and healthy glowing skin from within. Because they know, in the end, real beauty comes from within.
The Treatment: Transform yourself with 2 sessions of Fat Freeze Slimming Treatment at Pisces Wellness at only $80. Their proprietary treatments specifically target your concerns to give you effective results. Valid for all days including public holidays.
Check them out at:
Location: 1 Jurong West Central 2 #02-21/21a, S648886
Hotline: +65 67760123
---
#5 Angel Face
Introduction: With more than 2 decade years' experience, Ms Angie Lim aspires for Angel Face to reveal another world of beauty and indulgence for today's career women. Angel Face philosophy is to cure and treat your skin problem with a team of skilled, qualified and well trained therapists. Customary in every treatment are therapeutic beauty treats from skilled skin therapists for further pampering. Relaxed senses undoubtedly enhance treatment efficiency. Angel Face believe in upgrading technical knowledge and introducing the latest treatment to the customers.
The Treatment: Angel Face offers Spot Toning and Slimming treatment, which is an ideal treatment for sagging tummy, oversized thigh, flabby upper arm and potatoes couch bottom. Specific spot toning is available. A program is recommended for desired result.
Check them out at:
---
---
#6 Sense De Belle
Introduction: Sensedebelle is the perfect haven to achieve aesthetic results with pampering hands and caring hearts. Obsession with perfection and overall well-being motivates us to constantly upgrade our equipment and skill set without losing the personal touch. All signature facials at Sensedebelle comes along with extraordinary double facial massages; welcome massages that relaxes your tensions before facial treatment and unique set of massage steps that stimulates facial muscles which promotes collagen production to improve skin elasticity to prepare for optimal absorption of nutrients during facial treatments.
The Treatment: Sensedebelle offers an array of body contouring solutions, ranging from Trilipo Technology which consists of RF deep volumetric heating combined with internal muscle contraction and external mechanical force which together yield maximum fat removal and lymphatic drainage as well as skin tightening. They also offer Lipo Laser technology which is 100% non-invasive, spot reduction and body contouring session. It destroys fat deposits in specific areas of the body and its results give rise to a harmonious body shape in a shorter time.
Check them out at:
---
#7 Amazing Weight Management
Introduction: Amazing Weight Management understands that customised beauty solutions are not only important, but also necessary to fit the cosmetic needs of our customers' diverse skin qualities. Their mission is to provide the best beauty experience by building the confidence for all clients. Their friendly therapists are also trained to maintain a high level of hygiene standard and to make you feel at home away from home.
The Treatment: Amazing Weight Management offers a slimming and weight loss control package that's designed to help you remove your fat at your stubborn areas. This is more useful and beneficial for those prominent areas where fat is easily seen.
Check them out at:
Location: 304 Orchard Road, Lucky Plaza #04-55 Singapore
Hotline: +65 87149290
---
#8 Lee Na Young Aesthetic
Introduction: Le Na Young Aesthetic & Academy offers facial treatments, body care, body treatments as well as other treatments such as semi-permanent make-up. They also offer training and courses through their academy. Experience Pitangui Lee Na Young Beauty Centre's superior body therapy treatments designed to help luxuriate the body, bathe in beautiful aromas, and help maintain a healthy energy flow. Shed all that stubborn fat that would take you weeks and months to loose through diet and exercise.
The Treatment: Lee Na Young offers Fat Freeze treatments to help you with your slimming objectives. They offer the latest 4D fat freeze 360 revolution – dual hand piece to freeze the fats cells. Up 25% reduction in just 1 session. Stubborn fat freezing treatment for abdomen, tummy, thighs, arms, hip, flank or love handles. Fat freeze is a non-invasive treatment that can help shed stubborn fat.
Check them out at:
---
---
#9 Absolute Wellness
Introduction: Founded by Irene Chye, Absolute Wellness started out in 2002 as a home-based business. Irene's goal was to help elevate people's lifestyles by using an easy, honest and sensible approach to weight loss and maintenance.
Equipped with over 15 years of experience, they make the weight loss process simple and enjoyable. No pills, no exercise, no extreme diets required – just their all-natural CSH therapy®.
The Treatment: CSH therapy® is their 3-step program that involves a traditional Chinese approach to weight loss. Since 2002, they've helped more than 2500 men and women achieve slimming results.
Check them out at:
---
#10 Kuko Beauty
Introduction: For Kuko Beauty, the pursuit of health shouldn't overshadow the pursuit of beauty. That's why their suite of beauty services focuses on revealing your natural beauty. Along with strict hygiene standards, their nail, face and body services will surely help you rejuvenate and find your inner beauty.
You can expect top-of-the-line brands for their facials, including French brands Jyunka and Maria Galland. Besides that, they also provide uterus point treatments, bust treatments, and a slew of manicure and pedicure services including nail art.
The Treatment: For effective, healthy results, their body scraping and conditioning uses the approaches and formulations of traditional Chinese medicine.
Check them out at:
Location: 304 Orchard Road, Lucky Plaza #04-55 Singapore
Hotline: +65 87149290
---
INTERESTED TO BE FEATURED ON THIS LIST?
If you are interested to be featured in Tropika Club's top picks, do write to us via our email. Tropika Club will do a comprehensive review of your treatments and customer journey as part of our verification and validation process.
---
Meanwhile, check out Tropika Club's Ecosystem of Websites
Tropika Club Magazine – Get the latest scoop on beauty, wellness, eats and all things Singaporean. Tropika Club Magazine crafts and curates articles for the discerning Singapore male and female. We provide up-to-date articles on Beauty and Vogue for gals, and articles on Grooming and Style for guys. We also cover local Singaporean content under City. Supporting Tropika Club's vision to bring the best beauty, wellness and fitness services to our visitors, we also have a review section on the best services and selections under Top Picks. This features the Top 10 rankings for your beauty and wellness salons based on the various regions in Singapore.
Tropika Club Deals – Search for the best voucher and coupon deals. Tropika Club Deals is ideal for customers who want to discover the best deals without having to commit to a specific appointment date and time. Deals allow customers to buy vouchers and coupons in advance and to arrange the appointment directly with the merchant or business. Customers can also buy vouchers as gifts or to use for the future.
Tropika Club Bookings – Discover and book services at amazing off-peak discounts. Tropika Club Bookings is ideal for customers who want to see the full selection of a merchant or business. Customers can search by merchant or service categories and then choose from a full range of service offerings. Customers can also see if there are any off-peak discounts for the selected service(s). Customer will book the appointment for the specific date and time.