Sugaring vs Laser Hair Removal – Which is Better?
There is a world of choices for hair elimination. From the standard techniques of shaving and waxing to conclusive methods like laser, everybody gets to select the most suitable for their skin, pocket, and expected outcomes. Plucking, shaving, and waxing are a few of the typical hair removal strategies out there. But today, there are 2 popular approaches that are acquiring steam: sugaring, and laser hair elimination. This time, Tropika Club is going to be comparing two extremely various ways to eliminate unwanted hair: sugaring vs. laser. Is it better to go natural and have your hair grow back or lose it for good? Let's find out!
---
---
Sugaring: Hair-Free the Natural Way
Sugaring is an ancient hair elimination method extremely comparable to waxing. It is thought to have actually been among the first hair removal treatments ever used, as it had its origins in ancient Persia where it had actually been utilized considering that 1900 BC. It is still used worldwide today. Expert sugaring paste is made with 100 % natural ingredients, and there is no heat required at the same time, so it is believed to be gentler than regular waxing. Sugaring is done by spreading a ball of sugaring paste versus the skin and against the instructions of hair development, then flicking the paste with the instructions of hair development. In this sense, it's the opposite to waxing. Sugaring paste is eco-friendly and safe, since this concoction does not breed germs and the very same ball of paste can be used throughout the procedure, so you'll minimize material. The clean-up is likewise extremely simple since this paste is water soluble. While sugaring can be done in the house, we recommend getting it done by a certified aesthetician at a proper facility, and with expert products.
Like with plucking, with time (and with consistent maintenance), damage to the hair follicle can trigger a reduction of hair growth. Even much better, the hairs that do grow might be thinner, finer, and sparser. One caveat: You'll require about a 8th- to a quarter-inch of hair development in order for the sugar to be able to catch the hairs. Just like with waxing, you'll need to be OK with a little fuzz in between appointments.
No matter your skin and hair type, you can most certainly attempt sugaring. It works on many body parts like armpits, arms, and legs, to name a few. However, sugaring can be harder on the face due to the fact that it's more difficult to be precise with the shaping. Nearly anyone can get sugaring done on most parts of the body. Nevertheless, some medications might avoid you from being sugared. There are likewise a couple of minor specifications to being sugared, such as no tanning within 24 hours, and no working-out (sweating) after your visit.
Sugaring lasts for about Three to Five Weeks
Sugaring results usually last around 3 to five weeks depending upon the location and the rate at which your hair grows. The beauty of sugaring is that it may reduce hair development with time, meaning you'll have less hair to sugar each time a new appointment rolls around. Accardo suggests booking your hair elimination appointments on a routine maintenance schedule (every four to six weeks) to ensure the smoothest result and most pain-free service possible.
While sugaring is a quite straight-forward process, there are some things to keep in mind in terms of aftercare, particularly when it concerns your woman bits or guy parts. "After a Brazilian, wearing loose clothing is very important to let your skin breathe," recommends Accardo. "Avoid exercising and being in a tub, Jacuzzi, sauna, or anything with high heat the location will be sensitive and is more susceptible to bacteria." She keeps in mind that bathing is allowed, however exfoliation must wait an additional 24 hours, as must skin-to-skin contact (yep, that consists of sex).
---
---
Laser Hair Removal
Eliminating Hair with Advanced Science Laser hair removal, on the other hand, is a more modern-day procedure. This innovation includes a laser beam causing localized damage by targeting and heating dark matter (melanin) located in the hair follicles. The high temperature brought on by a laser triggers damage to the cells in the hair roots to the point where it can not produce more hair, that's why this type of treatment is permanent or at least long-term. We'll talk more about that later on. The professional intends the laser at the hairs, which get sweltered on the spot (and the hair follicle gets harmed since laser penetrates the skin layers). Laser certainly requires to be done by an expert. Make sure you put yourself in the hands of an experienced skin specialist or aesthetician considering that it's a medical treatment.
Unlike other approaches of hair removal like waxing, shaving, plucking, or sugaring, laser hair elimination is a specialized treatment that helps completely remove unwanted hair. Plus, if the correct lasers, preventative measures, and settings are used, laser hair removal also involves less injury to the skin. (Whereas the 4 former will just remove hair temporarily and administer repeated tension to the location not perfect.) As Herrmann explained to me during our pre-treatment assessment (an important action that's constantly advised prior to you go through laser hair removal!), the method works by utilizing a particular type of laser that targets pigment or the dark color of the hair in order to destroy the hair roots for good.
Laser hair removal is best for individuals with light skin and dark hair. Those with light skin and light hair are not candidates for laser hair removal and will not experience much distinction in hair growth. Though people with dark skin and dark hair can get laser, they will not receive the exact same favorable results as those with light skin and dark hair.
Number of Laser Hair Removal Session Required
Treatment time and the variety of sessions are customized for your needs. For instance, underarms and swimsuit area typically need 5 to 6 treatments. Facial hair has a finer diameter shaft and is lighter in color than body hair, so more sessions might be needed. Simply arrange your next visit when you see evidence that another growth cycle is starting. Laser removal can be a timesaving and affordable method to achieve permanent hair reduction.
In qualified hands, no injuries are generated, so there is no downtime and no particular aftercare required. You may see some slight swelling or inflammation, comparable to a mild sunburn, which resolves quickly. All patients ought to wear everyday sunscreen to promote even skin tone.
Degree of Pain for Sugaring and Laser Hair Removal
It's hard to identify which one of these treatments is more uncomfortable for one person or another. There are a number of elements that need to be considered, such as skin level of sensitivity, individual discomfort limit, and, in the particular case of laser treatments, skin/hair color. Sugaring paste generally does not require heat, and it just abides by hair, not to skin, so it is said to be a lot less painful than regular waxing. The pain will most likely feel comparable to that of waxing as the paste is pulled and flicked. Laser hair elimination has actually been typically described as having a rubber band continuously snapped versus the skin. For darker complexion, it tends to be more uncomfortable, as the laser targets melanin. The darker your skin tone is, the more melanin you have, so your skin might get injured while doing so.
The discomfort levels of sugaring and laser can differ greatly depending on the individual getting the treatment. Some clients do not experience any pain from sugaring, while some do. Whatever your pain tolerance may be, it is well known that with consistent sugaring, each visit will be less agonizing than the last. The area of the body on which you are getting laser hair elimination will impact the level of pain you will feel. Many people explain laser as 'having an elastic band snapped on your skin continually.' If you find the pain to be overwhelming, your technician will be able to turn the device to a lower setting.
Can you Sugar while doing a Laser or IPL/ SHR Hair Removal?
IPL, SHR and Laser hair removal are excellent hair removal methods because they trigger permanent hair decrease of as much as 98%. Specifically if your hair is dark and you don't suffer from hormone imbalances, you should try laser or IPL. Prices are now so cheap that for only a few more dollars you can be rid of hair completely. Nevertheless, because of the growth cycle of the hair you require several treatments, about 6 to 8, and they are spaced every 6 weeks. So, how do you deal with the hair in between treatments?
Sadly there are no research studies of the efficiency of IPL or Laser hair removal when integrated with frequent sugaring and till then I would err in the side of care. Unless you do not mind the additional expense of extra IPL or Laser sessions if so happens the mix with sugaring doesn't work, We would advise you to shave in between treatments and wait at least 4 weeks after sugaring to begin treatment.
---
---
Meanwhile, check out Tropika Club's Ecosystem of Websites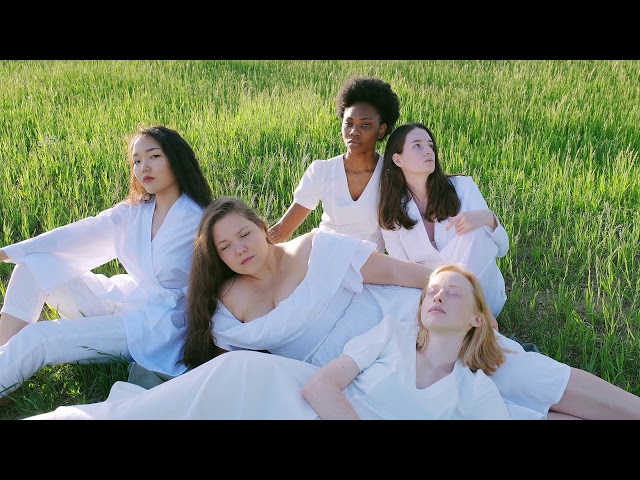 TROPIKA CLUB DEALS
Search for the best voucher and coupon deals with up to 5% cashback
TROPIKA CLUB BOOKINGS
Discover and book services at amazing off-peak discounts.
TROPIKA CLUB MAGAZINE
Get the latest scoop on beauty, wellness, eats and all things Singaporean.
Tropika Club Deals – Search for the best voucher and coupon deals. Tropika Club Deals is ideal for customers who want to discover the best deals without having to commit to a specific appointment date and time. Deals allow customers to buy vouchers and coupons in advance and to arrange the appointment directly with the merchant or business. Customers can also buy vouchers as gifts or to use for the future.
Tropika Club Bookings – Discover and book services at amazing off-peak discounts. Tropika Club Bookings is ideal for customers who want to see the full selection of a merchant or business. Customers can search by merchant or service categories and then choose from a full range of service offerings. Customers can also see if there are any off-peak discounts for the selected service(s). Customer will book the appointment for the specific date and time.
Tropika Club Magazine – Get the latest scoop on beauty, wellness, eats and all things Singaporean. Tropika Club Magazine crafts and curates articles for the discerning Singapore male and female. We provide up-to-date articles on Beauty and Vogue for gals, and articles on Grooming and Style for guys. We also cover local Singaporean content under City. Supporting Tropika Club's vision to bring the best beauty, wellness and fitness services to our visitors, we also have a review section on the best services and selections under Top Picks. This features the Top 10 rankings for your beauty and wellness salons based on the various regions in Singapore.