7 Types of Manicure to Show Off Your Style
Choosing the right kind of nails reflects both your personality and your style. While you might have a particular liking for a specific style, you would also have to consider the upkeep of the specific mani-type. Hence, before you spend that two hours with your nail therapist or technician, you might want to check out the seven types of manicure which can show off your style. Brought to you by Tropika Club. 
---
---
1. Standard Manicure
A standard manicure is the basic and fundamental manicure and includes trimming, shaping, filing, and buffing of your nails. There might also be an additional cuticle oil treatment, ending off with a hand massage. You can decide whether to have a cost of nail polish at the end. A standard manicure with regular nail polish can last for a few days, and they are prone to chipping. A good recommendation is to wipe down the nail. Thereafter to wipe under the free edge with isopropyl alcohol so as to remove any oils from the nails that might interfere with polish. 
---
2. Vinylux Manicure
A Vinylux manicure is a step up from regular nail polish. Vinylux is actually a professional colour brand created to last longer but yet versatile enough to be used either at home or at the salon. Consisting of a two-part system with a self-adhering colour coat, Vinylux requires no base coat. It has a top coat that shimmers in natural light, and is hardier. With the right application, Vinylux can last as long as about seven days.
---
---
3. Shellac Manicure
Shellac is an in-salon professional product with a polish-gel that applies like a nail polish but is as tough as a gel. It combines the best of both, with the long-lasting wear of a gel with no dry time yet with the colour and shine of a polish. Shellac can be removed with no nail damage and no downtime needed between applications. Shellac lasts about two weeks in average.
---
4. Gel Manicure
Gel manicures can be broadly categorised into two types: the soft and the hard. Soft gel or gel polish is porous and can be easily soaked in the salon. Hard gel is a sculpting gel, which allows you to extend the nail and create interesting shapes, such as ballerina or stiletto nails. Nevertheless, hard gel is not porous, which means you will need to file it off when you want to remove them. Gel nails can cause damage to your nails in the long term. If you have issues with your natural nails, it is advisable to take off your polish for about a fortnight to restore the keratin. Gel manicures generally lasts about three weeks but rarely more than a month.
---
5. Dip Powder Manicure
When you dip your nails into the nail dip or powder, you get a dip powder manicure. Layers of adhesive seal the powder, and as such there is no drying time nor the need for LED or UV light. Dehydrated nails will enable the most robust adhesion of the dip powder. Long term usage might thin the nails; hence it is essential to have minimal buffing as well as gentle and timely removal. Dip powder manicure can last between two to four weeks.
---
6. Gel Extensions
Gel extensions are quick, easy and durable, and has gained in much popularity in recent times. These are premade gel extensions that look like glue-on nails and are applied with a clear gel and then cured with LED light. These extensions come in various shapes, lengths, patterns and designs. These nails can last for about three to four weeks.
---
7. Acrylics
Acrylic manicure is formed by the mixing of liquid monomer and polymer powder. When mixed, both substances cure and create a hard acrylic enhancement. This allows the formation of various shapes and lengths, which make it perfect for nail art. Acrylics can last as long as about four weeks.
---
How to get beautiful nails without visiting the salon?
You don't have to go to the salon on a regular basis so as to have beautiful nails. The combination of a balanced diet, a thoughtful beauty routine, and good personal hygiene can provide you salon-worthy nail at a fraction of the cost. But if you are looking for a great nail place, Tropika Club is happy to recommend you the perfect list!
---
Meanwhile, check out Tropika Club's Ecosystem of Websites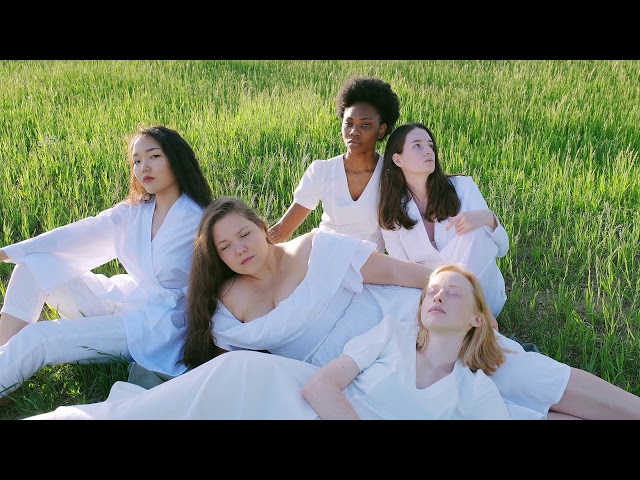 TROPIKA CLUB DEALS
Search for the best voucher and coupon deals with up to 5% cashback
TROPIKA CLUB BOOKINGS
Discover and book services at amazing off-peak discounts.
TROPIKA CLUB MAGAZINE
Get the latest scoop on beauty, wellness, eats and all things Singaporean.
Tropika Club Deals – Search for the best voucher and coupon deals. Tropika Club Deals is ideal for customers who want to discover the best deals without having to commit to a specific appointment date and time. Deals allow customers to buy vouchers and coupons in advance and to arrange the appointment directly with the merchant or business. Customers can also buy vouchers as gifts or to use for the future.
Tropika Club Bookings – Discover and book services at amazing off-peak discounts. Tropika Club Bookings is ideal for customers who want to see the full selection of a merchant or business. Customers can search by merchant or service categories and then choose from a full range of service offerings. Customers can also see if there are any off-peak discounts for the selected service(s). Customer will book the appointment for the specific date and time.
Tropika Club Magazine – Get the latest scoop on beauty, wellness, eats and all things Singaporean. Tropika Club Magazine crafts and curates articles for the discerning Singapore male and female. We provide up-to-date articles on Beauty and Vogue for gals, and articles on Grooming and Style for guys. We also cover local Singaporean content under City. Supporting Tropika Club's vision to bring the best beauty, wellness and fitness services to our visitors, we also have a review section on the best services and selections under Top Picks. This features the Top 10 rankings for your beauty and wellness salons based on the various regions in Singapore.