Are New Year's Resolutions Still a Thing?
I was catching up with my friend over mala (麻辣) right around the new year. She's a dance student at NAFA, and all this while I knew she was pretty ambitious. So I asked her about her goals and her new year's resolutions for 2021, thinking she must have a few. She dryly shook her head, and said she doesn't have any. She says she doesn't see the point any more. 'Instead of just making new resolutions every year, why don't we just make it a habit to change?' That question was in my head for weeks. And I got curious about what my other friends thought, so I started a poll on Instagram, asking if new year's resolutions should still be a thing. The results? 40 replied, 23 said No, 17 said Yes.
Some of them expressed the enthusiasm for keeping the resolutions and ticking them off their list. Others told me that they'd prefer to enjoy being in the moment, instead of chasing down their goals. Clarice Ng, a dance instructor whose classes I regularly take, jokingly huffed at me for keeping my resolutions. 'Enjoy your youth,' she said.
---
---
Here's the Thing About New Year's Resolutions in 2021
The whole 'new year new me' mantra honestly deserves a good retirement now before it comes back and haunts us as lame memes, which is already happening. I've seen one that goes like this: 'new year, new me.. ntal breakdowns?' I shudder at what comes next.
What's more, 2020 was a year where the plans we so meticulously paved are completely obliterated. Given the circumstances, 2021 feels like a continuation of last year's chaos, with or without the vaccine. Perhaps that's why there's an instinct to make these resolutions. Because we want and hope for things to get better, and to leave behind the things that we think are mistakes.
---
---
Maybe that's why resolutions have been so hard to focus on, especially last year. In one study, over 80% of its respondents failed to keep their new year's resolutions in 2020. And new year's resolutions were already hard to keep before the pandemic. One research showed that only 8% of its respondents admit to keeping to their goals for the entire year, while 46% keep them for at least half a year.
So I was surprised that some of my friends have decided to take it easy for the year ahead. After all, by committing to your goals in the new year, you could be missing the opportunity to reflect.
Change is hard. To change is to go against a part of you that wants to stay the same, and that might be pushing you towards unhealthy directions. When you can take stock of your life, so you can nail down your intentions for change.
I'm Still Keeping My New Year's Resolutions for 2021, Though
Perhaps I'm still living in the good-ol' pre-COVID times, still revelling in the optimism I had for 2020 when I was celebrating the new year in 2019. I suppose keeping my list of new year's resolutions has always been a habit (I'm totally a Type A), and I've always enjoyed ticking off my list of resolutions.
But, I usually make sure they're more or less achievable, and I make it a point to not get disappointed with myself when I don't keep them. Say, for example, this year I wanted to learn six new recipes. Firstly, it's achievable (I've already learnt two: bacon fried rice and pan-fried Japanese tofu with enoki mushrooms).
So even if I didn't learn six recipes by the end of this year, I'd at least be better at cooking. After all, setting too many goals is one of the biggest common mistakes when making your new year's resolutions.
---
---
Keep Your Resolutions Light
And, I think it helps that I'm learning something, instead of quitting something. A study by Per Carlbring, a professor who heads Stockholm University's Department of Psychology, and his researchers seem to reflect that. Carlbring looked at the degree of success of keeping their resolutions among their respondents.
The study posits that there are typically two types of resolutions: the ones where we're avoiding something, and the ones where we're starting something new. Carlbring believes that, since quitting something is difficult, we're more likely to succeed when we're learning something new. There are so many sites and tools to help you learn, after all.
The study also found that respondents who had made more flexible resolutions and had some support from the people around them had more success at keeping their resolutions, compared to those who made more specific resolutions. This led Carlbring and his team to think that specific resolutions were actually detrimental, as participants became demoralised when they didn't hit their targets, even if they were making good progress and overcoming their obstacles.
In other words, make the change for the right reasons, and for the right people.
It's okay if you don't get to tick everything off your resolutions list. These are still trying times, we're only human. We'll still give in to temptations, in whatever form it comes.
Just like what my friend said, why not make change a habit? Your resolutions don't need to be tied to the start of every new year. You can start again anytime, so long as it means something to you. If you missed your resolutions this year, there's always next year!
After all, this year is a great opportunity for us to take a good look at ourselves, and our lives. It's time we afford ourselves the grace of slowing down.
Here's to a good year, everyone.
---
Meanwhile, check out Tropika Club's Ecosystem of Websites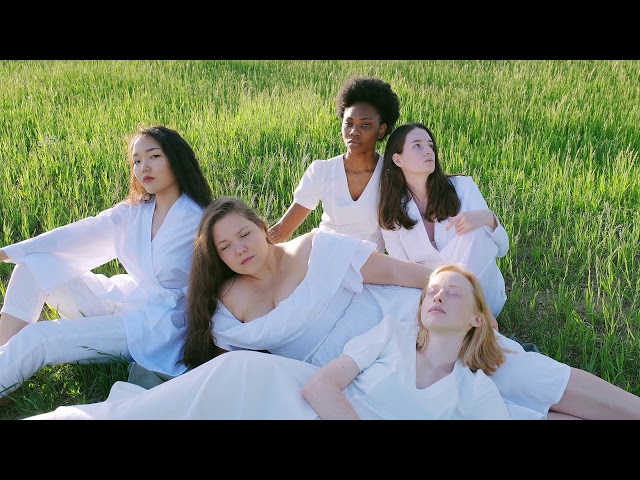 TROPIKA CLUB DEALS
Search for the best voucher and coupon deals with up to 5% cashback
TROPIKA CLUB BOOKINGS
Discover and book services at amazing off-peak discounts.
TROPIKA CLUB MAGAZINE
Get the latest scoop on beauty, wellness, eats and all things Singaporean.
Tropika Club Deals – Search for the best voucher and coupon deals. Tropika Club Deals is ideal for customers who want to discover the best deals without having to commit to a specific appointment date and time. Deals allow customers to buy vouchers and coupons in advance and to arrange the appointment directly with the merchant or business. Customers can also buy vouchers as gifts or to use for the future.
Tropika Club Bookings – Discover and book services at amazing off-peak discounts. Tropika Club Bookings is ideal for customers who want to see the full selection of a merchant or business. Customers can search by merchant or service categories and then choose from a full range of service offerings. Customers can also see if there are any off-peak discounts for the selected service(s). Customer will book the appointment for the specific date and time.
Tropika Club Magazine – Get the latest scoop on beauty, wellness, eats and all things Singaporean. Tropika Club Magazine crafts and curates articles for the discerning Singapore male and female. We provide up-to-date articles on Beauty and Vogue for gals, and articles on Grooming and Style for guys. We also cover local Singaporean content under City. Supporting Tropika Club's vision to bring the best beauty, wellness and fitness services to our visitors, we also have a review section on the best services and selections under Top Picks. This features the Top 10 rankings for your beauty and wellness salons based on the various regions in Singapore.