Top 10 Best Farms in Adelaide Australia
Adelaide, Australia is known for its rich agricultural history and its commitment to maintaining high-quality farms. Home to dozens of farms, the area boasts a number of stellar options that are perfect for those looking to buy local produce. In this article, we will explore the top 10 best farms in Adelaide, Australia and examine the unique offerings they provide. From fresh fruits and vegetables to locally-raised meats and artisanal products, these farms offer something for everyone's tastes.
---
#1 -The Food Forest
Introduction:
Developed by Annemarie and Graham Brookman and their children Tom and Nikki, the Food Forest is a permaculture farm and learning center that demonstrates how an ordinary family, with a typical Australian income, can grow its own food and create a productive and diverse landscape.
When the 15-hectare property was purchased in 1983, it was not much more than a bare barley paddock; only a few towering River Red Gums remained along the Gawler River from the time the Kaurna Aboriginal people camped in their shade and gathered food from the land. The heritage-listed homestead was built within the first few years of white settlement of South Australia and much of the fascinating history of the farm can be traced through the stone troughs at which Clydesdale horses drank and implements that once made life easier for the farmers of the day.
Type of Services:
Even and Tours
Course
Shop
Location:
PO Box 859
Gawler, South Australia 5118
Contact: (08) 8522 6450
Website: Website Link Here
---
#2 -Hahndorf Farm Barn
Introduction:
Looking for some fun activities to enjoy with the kids in the beautiful Adelaide Hills? The Hahndorf Farm Barn is a unique blend of a children's farmyard and wildlife park. You can hold, touch and feed most of our animals in complete safety and at your own comfort level. And we pride ourselves in providing the best one of the best experiences for families in Adelaide. There are many activities for kids at the farm and you can easily spend hours here enjoying quality time with your family
Type of Services:
School visits
Birthday Parties
Picnic and BBQ Ares
Show times
Location:
2282 Mt Barker Rd, Hahndorf, SA, Australia, South Australia
Contact: +61 8 8388 7289
Website: Website Link Here
---
---
#3 -Jumbuck Pastoral
Introduction:
Jumbuck – one of Australia's largest sheep and cattle producers, with properties across Australia.
They have a broad range of jobs for station workers and a passion for supporting our staff to develop their careers within the pastoral industry.
Established in 1888, the MacLachlan family began growing wool at Paratoo Station, near Yunta, South Australia.
They are a proud, family-run and wholly Australian-owned business, producing natural and sustainable livestock and wool to Australia and the world.
You can find them in South Australia, New South Wales, Western Australia, and the Northern Territory. It's our love of the land, pride in our people and cares for the livestock that defines them
Type of Services:
Freedom of Day Festival
BBQ
Location:
9 French Street, Adelaide CBD 5000
Contact:
+61 8 8100 1600
Website: Website Link Here
---
---
#4 – Mitolo Family Farms
Introduction:
Something for everyone. A constant drive to excel has made Mitolo Family Farms the market leader. This relentless ambition has also ensured we continue to innovate and bring new products to market. From the world's first, low-GI potato to our low-carb variety and many others, there is a product to suit all needs and tastes.
Type of Services:
Family Food Recipes
Working Holiday Makers
wrapping workshop
Agricultural Day Lunch, BBQ, or event.
Location:

1304 Angle Vale Road, Virginia, SA, Australia, South Australia
Contact: +61 8 8282 9000
Website: Website Link Here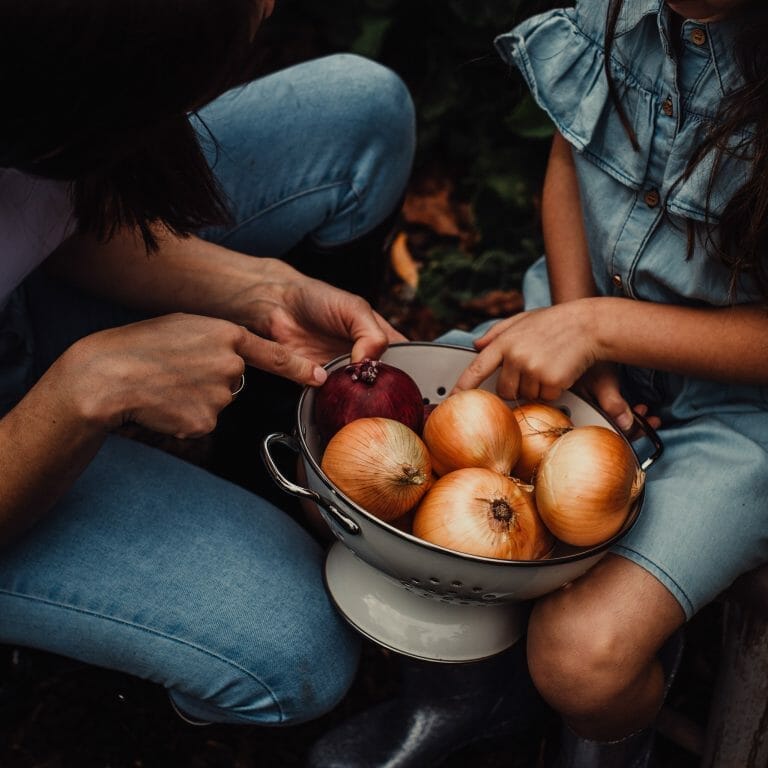 ---
#5 – Wagtail Urban Farm
Introduction:
Wagtail Urban Farm is South Australia's own microscale market garden
They're located on half a house block in Mitchell Park, less than 10kms from Adelaide's city center
The place is run by – Steven Hoepfner – plus a small core team of workers and a dynamic group of volunteers.
They focus on hands-on education and delivering the freshest and most nutrient-dense veggies to their local community.
At their peak production, they grow enough fresh produce to feed eight families a week.
He first, started working on the Wagtail block in late 2012. In June 2013, he was joined by Brett Young and Nat Wiseman. That's when the farm got its name – after Nat noted the old willie wagtail always hanging around.
A couple of years later, Nat moved on to form the excellent Village Greens of Willunga Creek one-acre market garden, a much larger space than they have here at Wagtail.
.
Type of Services:
Transition Film Festival
Plantings
Fair Food Week
Location:
2c Thirza Ave,
Mitchell Park,
South Australia
Contact: [email protected]
Website: Website Link Here
---
#6 -Ivybrook Farm
Introduction:
Peter and Ruth Hunt chose this area in 1913 as their home bringing with them their family of four girls and two boys to continue farming life in a new area after leaving Myponga. One of their sons, Charles, took over the farm after his parents retired and continued the hard work on the land.
In 1930, Charles married Ivy Lavina Pethick. They had two children, who both enjoyed the farm life, and it was son Keith who continued on the farm later being joined by his new wife, Fay, and then three sons. Their youngest son, David, helped Keith on the farm after leaving school and was taught all about life on the land.
Type of Services:
Online Store
Ivybrook Farm weddings
Location:
(c) Ivybrook Farm.
ABN – 13 009 675 646
Producers Licence 57610822
Contact: : 0416 137 859
Website: Website Link Here
---
_

Read Also:

7 Animal and Reptile Farms to Visit in Singapore

_
---
#7 -Jurlique Farm
Introduction:
Jurlique acknowledges the Traditional Owners and Custodians of the land on which we work. We pay respects to Elders past, present, and emerging, and recognize their connection to the land.
For more than 35 years, Jurlique has followed the same meticulous path, from the seeds we plant to the products that reach your skin.
This path was laid down by our founders, Ulrike and Jurgen Klein, inspired by a vision to create high-performing, pure, and natural skincare. At the heart of this vision is our unique biodynamic* farm in the pristine Adelaide Hills, where we support the health and vitality of the land, sustainably planting and harvesting powerful farm-grown botanicals used in our natural skincare.
Type of Services:
Product Recall
Farm Tour
Provide skincare product
Location:
259 Rundle Street, Adelaide SA 5000, Australia
Contact: (08) 8410 7180
Website: Website Link Here
---
#8 -Aroona farms
Introduction:
Aroona Farms is one of Australia's largest almond growers with over 2600 hectares of company owned almond orchards. Aroona Farms holds almond orchards in the Sunraysia region of Victoria and the Riverland region of South Australia. Aroona Farms' head office is located in Adelaide, South Australia.
Type of Services:
Location:
277 Rundle St, Adelaide, South Australia 5000, AU
Contact: [email protected]
Website: Website Link Here
---
#9 -Freshwater Snails Australia
Introduction:
A large range of unusual and attractive additions for any Aquarium or Tank
You cannot go past freshwater Snails, not only colorful and unusual they are "nature's own clean-up machine",
Vigorously keeping your aquarium glass and surfaces squeaky clean of algae they greatly improve water quality eliminating Bio-waste and reducing nitrate levels.
Type of Services:
Location:
Australia
Contact: 0438 533 454
Website: Website Link Here
---
#10 -Adelaide Hills Berry Farm
Introduction
Brothers Sam and Domenic grow their 2.5 hectares of raspberries pesticide free. The Virgara brothers use 'good bugs' to eat pests instead of sprays on their delicate fruit. The hand picked raspberries are watered with mineral rich spring water using drip irrigation to ensure no water is wasted. Adelaide Hills Berry Farm also bring field grown strawberries to the market each week.
Growing fruit in the cool climate of Uraidla since 1964, Adelaide Hills Berry Farms bring their freshly picked raspberries and strawberries to the market every Sunday during Summer.
Find Adelaide Hills Berry Farm outside at the market every Sunday during Summer.
Type of Services:
Farming
Berry , strawbrries
Location:
Adelaide Hills Berry Farm, Uraidla, South Australia.
Contact: +61 8 8390 3369
Website: Website Link Here
---
Have a Place to Recommend?
Your contribution is valuable to us! Are there any outstanding businesses that you believe should be added to our list? If so, please send your recommendations to us at [email protected]. Tropika Club will review your suggestions and update the list accordingly. Thank you for your help in making our list of businesses as comprehensive and accurate as possible.
---
Meanwhile, Check out Tropika Club's Ecosystem of Websites

Tropika Club Magazine – Tropika Club Magazine is a Singapore-based publication that features articles on a wide range of topics with a focus on local businesses and content for the region. The magazine emphasizes supporting local businesses through its #SupportLocal initiative, which includes coverage of everything from neighborhood hawker stalls to aesthetic clinics in town. In addition to highlighting local businesses, Tropika Club Magazine also covers a variety of local content, including beauty, lifestyle, places, eats, and what's on in Singapore and the Asia Pacific region.
Tropika Club Deals – Tropika Club Deals is a leading online deals and voucher shopping site in Singapore, offering amazing discounts on beauty, wellness, and fitness products and services. It's the perfect platform for customers who want to discover the best deals without having to commit to a specific appointment date and time. These deals are available at major beauty stores, facial salons, hair salons, and other brands in Singapore, with no minimum spend required. Choose from guaranteed discounted deals in the categories of hairstyling, hair removal, facial & aesthetics, body slimming, brows & lashes, nails & makeup, massage & spa or fitness & wellness. Tropika Club Deals is also ideal for customers who want to buy vouchers as gifts or to use for the future. So whether you're looking to save money on your next haircut or want to treat yourself to a relaxing massage, Tropika Club Deals has got you covered with the best voucher and coupon deals in Singapore!