7 Animal and Reptile Farms to Visit in Singapore
Get in touch with nature by visiting a farm in Singapore! Over the decade, Singapore has actually see an increase in both urban farms as well as leisure farms. City farms are agricultural plots in urban areas, which involve people working with animals and plants to produce food. City farms are usually community-run gardens which aim to improve community relationships and offer an awareness of agriculture and farming to people who live in urbanised areas. While urban farms are designed mainly for agricultural purposes, there are leisure farms that are either fully or partially designed for parents and kids to visit. For these farms, you can get to understand farming practices, and not only enjoy the plants and vegetables but also the farm animals. Visit these farms in Singapore for fresh air, friendly animals and wholesome food! Brought to you by Tropika Club.
No Time to Read? Here's a Snappy Summary of This Article
Hay Dairies Goat Farm: The only goat farm in Singapore where you can watch goat milking, feed and pet the goats, and buy fresh goat milk.
Jurong Frog Farm: A farm that breeds American bullfrogs and sells frog meat and products. You can learn about frog biology, feed the frogs, and even catch them with your bare hands.
The Live Turtle and Tortoise Museum of Singapore: A museum that houses over 500 turtles and tortoises of different species. You can see rare and exotic specimens, feed them, and even touch some of them.
Viknesh Dairy Farm: A family-run cow farm that produces fresh cow milk daily. You can visit the farm, see the cows, and buy milk, yogurt, and ice cream.
Dairy Folks: A small-scale dairy farm that delivers fresh milk to your doorstep. You can visit the farm, learn about the milking process, and taste their milk and ice cream.
The Animal Resort: A rustic farm that resembles a kampong. You can interact with various animals such as horses, rabbits, peacocks, and geese. You can also buy animal feed and snacks at the farm.
Long Kuan Hung Crocodile Farm: The only crocodile farm in Singapore that has been operating since 1945. You can see over 1000 crocodiles of different sizes and ages, learn about their history and culture, and buy crocodile meat and products.
---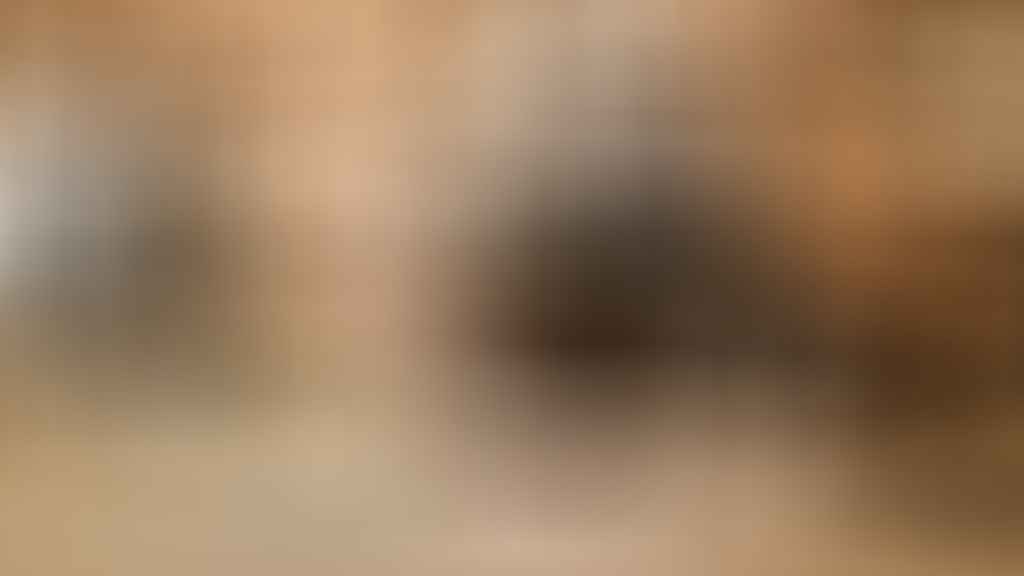 Hay Dairies Goat Farm
Hay Dairies, located at Lim Chu Kang Agrotech Park, is the only goat farm you can find in Singapore and has been open since 1988. Open from 9am to 4pm daily except Tuesdays, you can try to arrive early for the guided tour which is offered free. During this guided tour, you can view the goat milking sessions. On average, each goat produces around 3 liters of milk a day only. You can also walk around the farm leisurely and interact with the goats by petting or even feeding them. The goats are extremely docile and friendly. Goats are by nature sociable, amicable, and curious animals, and living in such familiar groups helps them to milk more consistently throughout the year. When kept in the shelter, the goats are also protected from any dangers or health hazards relating to soil-borne diseases. It will be easier for the farmers to control their diet and ensure it is fiber-rich, and nutritionally balanced for good quality milk.
Opening: 9am to 4pm daily except Tuesdays.
Address : 3 Lim Chu Kang Lane 4, Singapore 718859
Phone :+65 67920931
---
Jurong Frog Farm
Jurong Frog Farm, in 1993 shifted from its original location at Old Jurong Road to its present location at Lim Chu Kang. Hence, please do not be mistaken that the Jurong Frog Farm is in Jurong – it is not. At Jurong Frog Farm, you can learn about the different types of frogs and how to differentiate one species from the other. You will also get to interact with the frogs and even feed the frogs if you like. Jurong Frog Farm organizes four farm activities – Pre-school Adventures, Learning Journeys, Special Events, and Fun for All Ages, so you can go to their website and find out more. You can also try their Yummy Deep Fried Frog meat or the Snowdrop Premium Hashima Dessert. If this is not to your liking, you can skip it and just touch and feed the frogs by purchasing frog feed which is available from the farm. You can also buy tadpoles by buying a tank with 4 tadpoles and a month's supply of feed. There are no admission fees for groups under 20 visiting during weekends and on public holidays but advance booking is needed for all groups with 20 people or more.
Opening: 9am to 530pm during Weekends and Public Holidays
Address: 51 (Plot 56) Lim Chu Kang Lane 6 Singapore 718864
Phone: +65 67917229
---
The Live Turtle and Tortoise Museum of Singapore
The Live Turtle and Tortoise Museum was started to showcase the owner's pets to the world and holds the Guinness Book of World Records for the most extensive turtle and tortoise collection. You can see various types and species of turtles available, such as the Alligator Turtle and the Radiated tortoise, as well as the Sulcata Tortoise and many more. With a low entrance fee of $10 for the premise upkeep, visitors can roam freely in the park and also pet and hand-feed some of the terrapins. Every Weekend 11am & 2pm, kids can take part in the turtle race. This turtle race is to allow children to have fun and allow children to have up-close interactions with the terrapins, small donation of $2 will be required for joining the event. The donations will be used for the operation and purchasing of vegetables. Turtle Race winners will win a small token.
Opening: 10am to 6pm daily
Address: ORTO, 81 Lor Chencharu #01-16, Singapore 769198
Contact: https://www.turtle-tortoise.com
---
Viknesh Dairy Farm
Viknesh Dairy Farm does not have a website, and is less known than the Dairy Folk (see next). But this might be a nice stop if you are looking at just exploring the farm freely and not going through a guided tour. You can purchase hay to feed the farms and even touch the. For $3 per person, the manager Raja will even give you a tour around his farm and a bottle of fresh milk to take home.
Opening: 9am to 6pm daily
Address: 6 Lim Chu Kang Ln 8A Singapore 719607
Contact: +65 9380 5495
---
Dairy Folks
Also located at Lim Chu Kang, Dairy Folks is a cow farm that has been long around since 1936 and is focused on producing fresh cow milk. The milk from Dairy Folks comes from Holstein Freistein cows, which produce A1 milk. I have also read about the debate between A1 and A2 milk. You can visit the farm and see the cows, but the highlight here would likely be their freshly-squeezed milk and their fresh ice cream, retailing at $3.50 a tub and comes in three lovely flavors (dark chocolate, salted caramel, and original flavor).
Opening: 9 am to 6pm daily
Address: 5 Lim Chu Kang Lane 8A, Singapore 719608
Contact: +65 67937114
---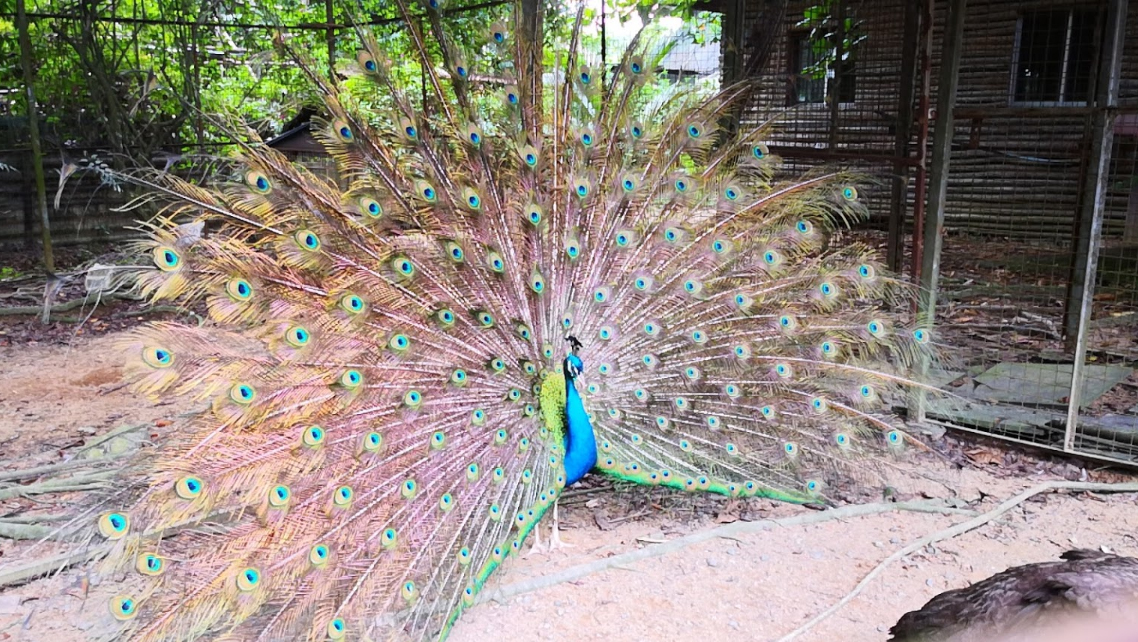 The Animal Resort
The Animal Resort is located at 81 Seletar West Farmway 5, and houses creatures big and small. You can see chickens, ducks, geese, and even peacocks, and other birds roaming freely in an open enclosure. There are also other farm animals such as rabbits, guinea pigs, and even horses for you to feed. The feeding pack is priced at $2 for every three packets, and this helps with the upkeep of the Animal Resort. You can get some feed for the birds and also some carrots for the rabbits and the horses. Bookings are not required, except for large groups.
Opening: 10am to 6pm daily except Mondays
Address: 81 Seletar West Farmway 5, Singapore 798061.
Contact: +65 64821160
---
Long Kuan Hung Crocodile Farm
Long Kuan Hung Crocodile Farm houses more than 10,000 crocodiles and mainly bred them for their skin. It is, for this reason, you cannot interact with the crocodiles. Nevertheless, you can go on their farm trail and see their breeding ponds, hatcheries, abattoirs, and tanneries and see the baby crocodiles as well as the larger-sized ones. Long Kuan Hung Crocodile Farm is not open to the public and you will need to sign up for a group tour which costs from $45 upwards.
Opening: Guided tours only
Address: 321 Neo Tiew Crescent, Singapore 718914
Contact: +65 94500752
---
Conclusion
If you love animals and nature, you might want to check out these 7 animal and reptile farms in Singapore. They are not only fun and educational, but also a great way to support local farmers and businesses.
These farms are a great way to escape city life and enjoy some fresh air and greenery. They are also suitable for all ages and interests, whether you are looking for a relaxing stroll, a hands-on experience, or a thrilling adventure. You will also get to learn more about the animals and their habitats, as well as the challenges and opportunities of farming in Singapore.
So what are you waiting for? Grab your family or friends and head to one of these farms for a memorable day out. You will not only have fun but also support local farmers and businesses who are passionate about their work. Don't forget to bring your camera and capture some amazing photos of the animals and nature.
We hope you enjoyed this article on 7 animal and reptile farms to visit in Singapore. If you did, please share it with your friends and family who might be interested in visiting these farms too. Also, don't forget to check out our other articles in Tropika Club Magazine for more tips and insights on all things local in Singapore. Thank you for reading!
FAQ for 7 Animal and Reptile Farms to Visit in Singapore
How do I get to these farms in Singapore?
Most of these farms are located in Lim Chu Kang, which is not easily accessible by public transport. You can either drive there, take a taxi or a private hire car, or book a shuttle bus service from Kranji MRT station. Some farms also offer their own transport services for a fee. You can check their websites or contact them for more details.
What are the opening hours and admission fees of these farms?
The opening hours and admission fees vary depending on the farm. Some farms are open daily, while others are closed on certain days of the week. Some farms offer free admission, while others charge a nominal fee or require advance booking. You can check their websites or contact them for more information.
How can I book a farm tour or a workshop at these farms?
You can book a farm tour or a workshop at these farms by visiting their websites or contacting them directly. Some of the farms offer online booking systems, while others require you to fill up a form or call them to make a reservation. You can check their websites or contact them for more details.
Are these farms suitable for people with allergies or special dietary needs?
These farms are generally suitable for people with allergies or special dietary needs, as long as they are aware of their own conditions and take the necessary precautions. For example, if you are allergic to dairy products, you should avoid consuming or touching the milk or cheese from goat or cow farms. If you are vegetarian or vegan, you should avoid eating or buying meat or products from frog or crocodile farms. You should also inform the farm staff of your allergies or dietary needs before participating in any activities or workshops.
Have an Article to Suggest?
Tropika Club is always looking for new and exciting content to feature in their magazine and they value the input of our readers. If you have any noteworthy content or articles that you believe would be a great addition to Tropika Club's magazine, we are open to suggestions and encourage you to reach out to us via email at [email protected]. By doing so, Tropika Club values your expertise and knowledge in the matter and appreciates your willingness to help. We will review your recommendations and update our list accordingly
Meanwhile, Check Out Tropika Club's Ecosystem of Websites
Tropika Club Magazine – Tropika Club Magazine is a Singapore-based publication that features articles on a wide range of topics with a focus on local businesses and content for the region. The magazine emphasizes supporting local businesses through its #SupportLocal initiative, which includes coverage of everything from neighborhood hawker stalls to aesthetic clinics in town. In addition to highlighting local businesses, Tropika Club Magazine also covers a variety of local content, including beauty, lifestyle, places, eats, and what's on in Singapore and the Asia Pacific region.
Tropika Club Deals – Tropika Club Deals is a leading online deals and voucher shopping site in Singapore, offering amazing discounts on beauty, wellness, and fitness products and services. It's the perfect platform for customers who want to discover the best deals without having to commit to a specific appointment date and time. These deals are available at major beauty stores, facial salons, hair salons, and other brands in Singapore, with no minimum spend required. Choose from guaranteed discounted deals in the categories of hairstyling, hair removal, facial & aesthetics, body slimming, brows & lashes, nails & makeup, massage & spa or fitness & wellness. Tropika Club Deals is also ideal for customers who want to buy vouchers as gifts or to use for the future. So whether you're looking to save money on your next haircut or want to treat yourself to a relaxing massage, Tropika Club Deals has got you covered with the best voucher and coupon deals in Singapore!