Top 10 Best Indian Restaurants in Melbourne, Australia
Do you love Indian food? Do you live in Melbourne, Australia? If you answered yes to both of these questions, then this article is for you! This article will list the top 10 best Indian restaurants in Melbourne, Australia. So if you're ever in the mood for some delicious Indian cuisine, be sure to check out one of these restaurants!
---
#1 – Masti
Introduction:
Multi award winning Masti, which translates to 'fun and mischief' infuses modern with tradition and colour with flavour, creating an expression of 'New India'. Their array of Indian inspired sharing plates take cues and influence from a variety of global flavours.
Menu Items:
AVOCADO CEVICHE PANI PURI (Price 70$)
SPICED BEETROOT CROQUETTES (Price 70$)
CAULIFLOWER STEAK (Price $95)
YELLOW PEPPER SALMON (Price $165)
Location: 354-356 Brunswick St, Fitzroy VIC 3065, Australia
Contact: +61 3 9427 2121
Website: Website Link Here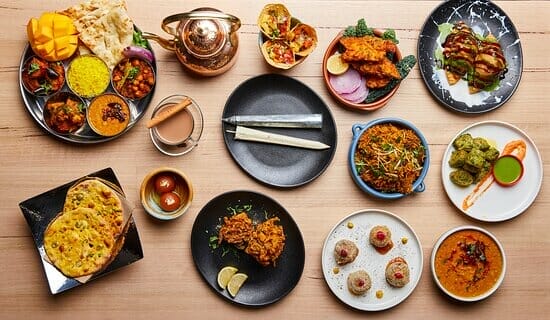 ---
#2 – Aagaman
Introduction:
Aagaman Restaurant is one of the best Indian Nepali cuisine restaurants in Melbourne. The restaurant is located on the bustling Bay Street in Port Melbourne. Aagaman arrives with a unique array of Indian and Nepalese delicacies created by chef Ram Sapkota, with distinct clean flavoured curries and mastered tandoor cooking. Designed truly for enjoyment of food and drinks over a conversation.
Aagaman is a Hindi word which means "Arrival". The name here signifies the arrival of the restaurant as a steep start towards a food philosophy that is driven by a desire to present an eclectic and expansive Indian repertoire, bursting with flavours and originality, as a multi-sensory dining experience and a highly personal one.
The result is a vibrant, sophisticated place full of energy; it's a place for gathering ,celebration, a place for business and pleasure.
Menu Items:
CHIMICHURRI SCALLOPS (Price $13.95)
KING'S PLATTER (Meat) (Price $25.90)
COSY COTTAGE (Paneer Tikka) (Price $15.90)
JOY STICKS (Seekh Kebab) (Price $16.90)
Location: 271 Bay St, Port Melbourne VIC 3207, Australia
Contact: +61 3 9676 9234
Website: Website Link Here
---
---
#3 – Tonka
Introduction:
Tonka is a modern Indian restaurant just off Flinders Lane, down one of Melbourne's iconic laneways, Duckboard Place. At Tonka they celebrate the vibrancy of Indian flavours complimented by our award winning wine list. Delivered by their experienced and passionate team.
Tonka opened in 2013 and is the proud sister to Coda restaurant, a short walk away. Since their inception, both restaurants have received the Age Good Food Guide's 'Hat Award' every year.
Menu Items:
Mushroom biryani (Price $34)
Coconut vegetable curry with pickled shallots (Price $36)
Tandoori ocean trout (Price $45)
Avani's lamb curry, roasted coconut and black cardamom (Price $52)
Location: 20 Duckboard Pl, Melbourne VIC 3000, Australia
Contact: +61 3 9650 3155
Website: Website Link Here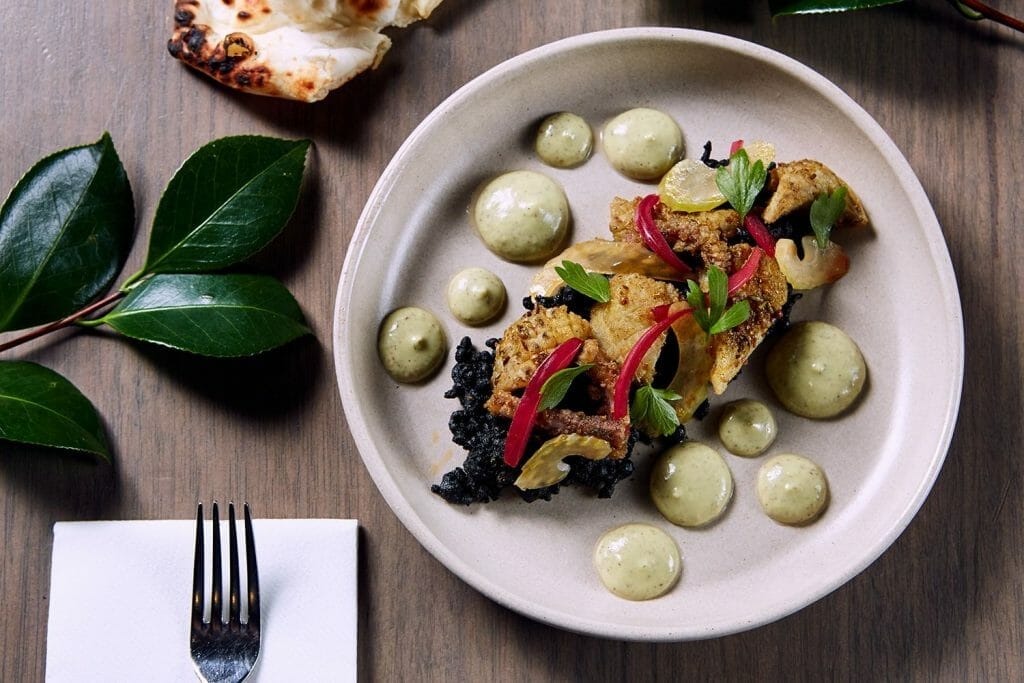 ---
_

Read Also:

Top 10 Best Courier Services in Melbourne

_ _ 
---
#4 – Punjabi Curry Café
Introduction:
Punjabi Curry Cafe is run by myself (Raj) and my other half Krystle, and we've been in the hospitality business for over 15 years, so needless to say they know a thing or two about the quality of food, customer service and the means of 'value for money'. At Punjabi Curry Café they specialise in authentic North Indian cuisine, made from the freshest ingredients and accompanied by the friendliest and most experienced wait staff – it'll leave you with a night to be remembered.
Menu Items:
Punjabi Tandoori Platter (Price $20.99)
Chicken Curry (Price $16.99)
Punjabi Chili Prawns (Price $18.99)
Chicken Korma (Price $16.99)
Location: 87 Johnston St, Collingwood VIC 3066, Australia
Contact: +61 3 9419 5307
Website: Website Link Here
---
#5 – Horn Please
Introduction:
Horn Please restaurant aim was to create a special type of Indian eatery, one that not only serves delicious food that has integrity but also offers a fun, interesting atmosphere. The food is simple yet special, being made from quality products, cooked unhurriedly and served in a spirited environment.
Menu Items:
Tandoori Chicken (Price $25)
Kashmiri Naan (Price $10)
Okra Fries (Price $18)
Papadi Chaat (Price $18)
Location: 167 St Georges Rd, Fitzroy North VIC 3068, Australia
Contact: +61 3 9497 8101
Website: Website Link Here
---
---
#6 – Bala Da Dhaba
Introduction:
Singh's Bala Da Dhaba in Glen Iris offers a delicious selection of Indian Food for Pickup & Delivery. Delivery available to Glen Iris, Malvern, Camberwell, Hawthorn, Toorak, Caulfield & more!". Owner-chef Inder Prashad presides over this bustling curry house offering a mix of delicious north Indian village-style and Nepalese food at reasonable prices. The atmosphere is casual and relaxed with a glassed-in tandoori oven on show for curious diners while friendly staff are quick to help you with difficult menu dilemmas.
Menu Items:
Chicken Makhani -Butter Chicken (Price $20.90)
Delhi Chicken Curry (Price $19.90)
Kadai Lamb (Price $21.90)
Prawn Korma (Price $23.90)
Location: 1455 Malvern Rd, Glen Iris VIC 3146, Australia
Contact: +61 3 9822 5069
Website: Website Link Here
---
#7 -Tandoori Den
Introduction:
The Tandoori Den is located near Camberwell Junction and seats up to 80 people, with room for an additional 45 people in the private function room. Tandoori Den Camberwell is well equipped to cater for intimate dinners for your next private, social or corporate event. Their cooking spans India with dishes such as Beef Kashmiri honouring its northern heritage with crushed cashews and tropical fruits while the Coconut Crab hails from the south with ginger, chilli, coriander and onions. All the curries at Tandoori Den are boneless, made to order and cooked with fresh spices and vegetable oil.
Menu Items:
Chilli Paneer (Price $23.90)
Chicken 65 (Price $24.90)
Tawa Chilli Veg. (Hot) (Price $25.90)
Chilli Goat Rahra (with Bone) (Price $31.90)
Location: 261 Camberwell Rd, Camberwell VIC 3124, Australia
Contact: +61 3 9813 2598
Website: Website Link Here
---
#8 – Babu Ji
Introduction:
Babu Ji is not your typical Indian joint. When you walk into to Babu Ji, you are greeted as if you are family. Intense aromas of classic Indian will delight your senses and take you on a culinary journey; all this from your very own table in the heart of St Kilda. The term 'Babu Ji' is a phrase used to show a sign of respect to your elder's i.e Grandfather, Father or Government Employee and used at the start of every greeting. 'Babu Ji' is one of great respect and love and we have worked hard to recreate the total Babu Ji experience. Babu Ji happily and unashamedly indulges in food and hospitality. We laugh loudly, and smile, celebrating Indian food and culture.
Menu Items:
Samosa (VEGAN) (Price $16)
Cauliflower 65 (VEGAN) (GF) (Price $20)
Saag Chicken (GF) (Price $25.50)
Beef Madras (GF) (Price $25.50)
Location: 4/6 Grey St, St Kilda VIC 3182, Australia
Contact: +61 3 9534 2447
Website: Website Link Here
---
#9 – Mukka
Introduction:
"Mukka is a buzzy Indian restaurant serving respectable street eats, curries and cocktails in a vibrant setting."Two brothers behind Mukka are bringing their mother's traditional Indian recipes to life – and we say, it's one place you have to try. If you haven't been to India, Mukka will take you there with their food that is bursting with flavour, colour, tradition and family inspiration. The guys wanted to bring you what they remember growing up and eating with their family and on the streets of New Delhi – and they've got it in the bag.
Menu Items:
Pani Puri (VG) (Price $12)
Chicken Chettinad (S) (Price $25)
Spicy Lamb Chops (S)(GF) (Price $22)
Lamb/Chicken Saag (Price $25)
Location: 365 Brunswick St, Fitzroy VIC 3065, Australia
Contact: +61 3 9917 2224
Website: Website Link Here
---
#10 – Bhang
Introduction:
Bhang is the best place to go with your friends to celebrate friendship, eat delicious food, have some of the best tap beers and exotic cocktails. There is a happy hour with really good prices! Not only that, the restaurant is extremely nicely decorated and the staff vibe is the one you would love for having a relax and joyful dinner. Everyone should go once because they will fall in love with Bhang.
Menu Items:
Bengal Prawns Cake (Price $16)
Kashmiri Trout (Price $32)
Kerala Istoo (Price $20)
Gulab Jamun (Price $15)
Location: 1/2A Mitchell St, Brunswick VIC 3056, Australia
Contact: +61 3 9383 2488
Website: Website Link Here
---
Have a Place to Recommend?
Your contribution is valuable to us! Are there any outstanding businesses that you believe should be added to our list? If so, please send your recommendations to us at [email protected]. Tropika Club will review your suggestions and update the list accordingly. Thank you for your help in making our list of businesses as comprehensive and accurate as possible.
---
Meanwhile, Check out Tropika Club's Ecosystem of Websites

Tropika Club Magazine – Tropika Club Magazine is a Singapore-based publication that features articles on a wide range of topics with a focus on local businesses and content for the region. The magazine emphasizes supporting local businesses through its #SupportLocal initiative, which includes coverage of everything from neighborhood hawker stalls to aesthetic clinics in town. In addition to highlighting local businesses, Tropika Club Magazine also covers a variety of local content, including beauty, lifestyle, places, eats, and what's on in Singapore and the Asia Pacific region.
Tropika Club Deals – Tropika Club Deals is a leading online deals and voucher shopping site in Singapore, offering amazing discounts on beauty, wellness, and fitness products and services. It's the perfect platform for customers who want to discover the best deals without having to commit to a specific appointment date and time. These deals are available at major beauty stores, facial salons, hair salons, and other brands in Singapore, with no minimum spend required. Choose from guaranteed discounted deals in the categories of hairstyling, hair removal, facial & aesthetics, body slimming, brows & lashes, nails & makeup, massage & spa or fitness & wellness. Tropika Club Deals is also ideal for customers who want to buy vouchers as gifts or to use for the future. So whether you're looking to save money on your next haircut or want to treat yourself to a relaxing massage, Tropika Club Deals has got you covered with the best voucher and coupon deals in Singapore!